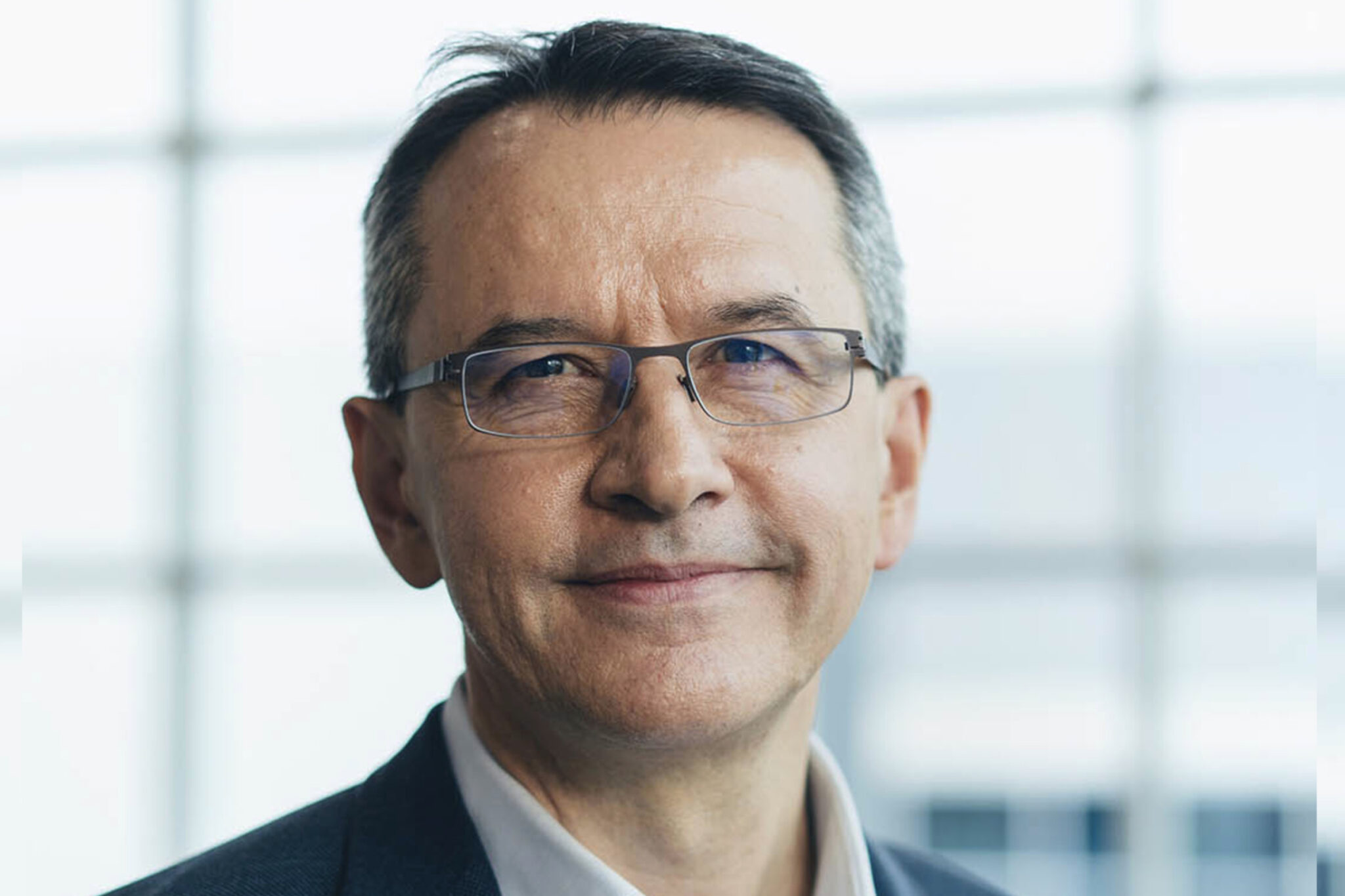 Pascal Touchon, Atara Biotherapeutics CEO
EC ap­proves first al­lo­gene­ic T cell ther­a­py for rare post-trans­plant com­pli­ca­tion
The Eu­ro­pean Com­mis­sion signed off on the con­ti­nent's first al­lo­gene­ic T cell ther­a­py Mon­day. And for its mak­er Atara Bio­ther­a­peu­tics, the ap­proval marks the biotech's first ap­proved ther­a­py.
Ebval­lo, made by Atara Bio­ther­a­peu­tics, is now ap­proved by the EMA for mar­ket­ing au­tho­riza­tion for a spe­cif­ic sub­group of pa­tients with post-trans­plant lym­pho­pro­lif­er­a­tive dis­ease who are pos­i­tive for Ep­stein-Barr virus. The dis­ease, al­so known as EBV+ PTLD for short, is a rare com­pli­ca­tion that can oc­cur af­ter a sol­id or­gan or hematopoi­et­ic stem cell trans­plant.
The biotech had in-li­censed the can­di­date from Memo­r­i­al Sloan Ket­ter­ing, where it was dis­cov­ered, back in 2015.
Pa­tients aged 2 years and old­er who have had at least one pri­or ther­a­py are el­i­gi­ble for the treat­ment. Atara and mar­ket­ing part­ner Pierre Fab­re added in a state­ment that in pa­tients suf­fer­ing from com­pli­ca­tions of sol­id or­gan trans­plants, pri­or ther­a­py in­cludes chemother­a­py un­less chemother­a­py is deemed in­ap­pro­pri­ate.
CHMP gave a pos­i­tive opin­ion for Ebval­lo back in Oc­to­ber, set­ting the stage for the ap­proval and mark­ing a pos­i­tive turn for the biotech af­ter it an­nounced plans to lay off 77 em­ploy­ees ear­li­er in the year as part of a slim­ming plan to re­duce cash burn.
The price for the ther­a­py is still con­fi­den­tial. Atara CEO Pas­cal Tou­chon tells End­points News that since Pierre Fab­re is tak­ing the lead on com­mer­cial­iza­tion in Eu­rope, Pierre Fab­re will dis­close the price some­time in Q1 2023. Q1 next year is al­so the time­line for when Tou­chon ex­pects mar­ket­ing in Eu­rope to start.
That mar­ket­ing deal, reached last year, gives Pierre Fab­re prac­ti­cal­ly all com­mer­cial­iza­tion rights in the EU and sev­er­al oth­er se­lect mar­kets. And per an amend­ment to the mar­ket­ing deal ear­li­er this year, Atara will re­ceive $30 mil­lion once a trans­fer of the mar­ket­ing au­tho­riza­tion oc­curs — which Tou­chon said takes about a month.
Tou­chon said that what Atara now has is a trio of firsts. Not on­ly is it Atara's first ap­proved prod­uct, but it's al­so the first ap­proved prod­uct for PTLD and the first al­lo­gene­ic T cell im­munother­a­py to be ap­proved. Al­lo­gene­ic T cell ther­a­pies are T cell prod­ucts that use T cells de­rived from donors. Oth­er ap­proved prod­ucts in the T cell ther­a­py space use the pa­tient's own T cells.
Pierre Fab­re, on top of ne­go­ti­at­ing prices and get­ting Ebval­lo launched in Ger­many and Aus­tria, is next work­ing on get­ting the ther­a­py ap­proved in the UK and Switzer­land, ac­cord­ing to Tou­chon. For Atara, the biotech is in dis­cus­sions with the FDA to align on fil­ing re­quire­ments for a BLA on Ebval­lo. The chief ex­ec­u­tive added that like its part­ner­ship in Eu­rope, Atara will be uti­liz­ing a com­mer­cial­iza­tion part­ner if and when Atara's prod­uct gets the reg­u­la­to­ry green light. How­ev­er, those dis­cus­sions are still on­go­ing.
Atara is not stop­ping with just the sec­ond-line in­di­ca­tion. Tou­chon added that oth­er clin­i­cal tri­als with Ebval­lo are on­go­ing, in­clud­ing in first-line PTLD where pa­tients are not rec­om­mend­ed for oth­er ther­a­pies.