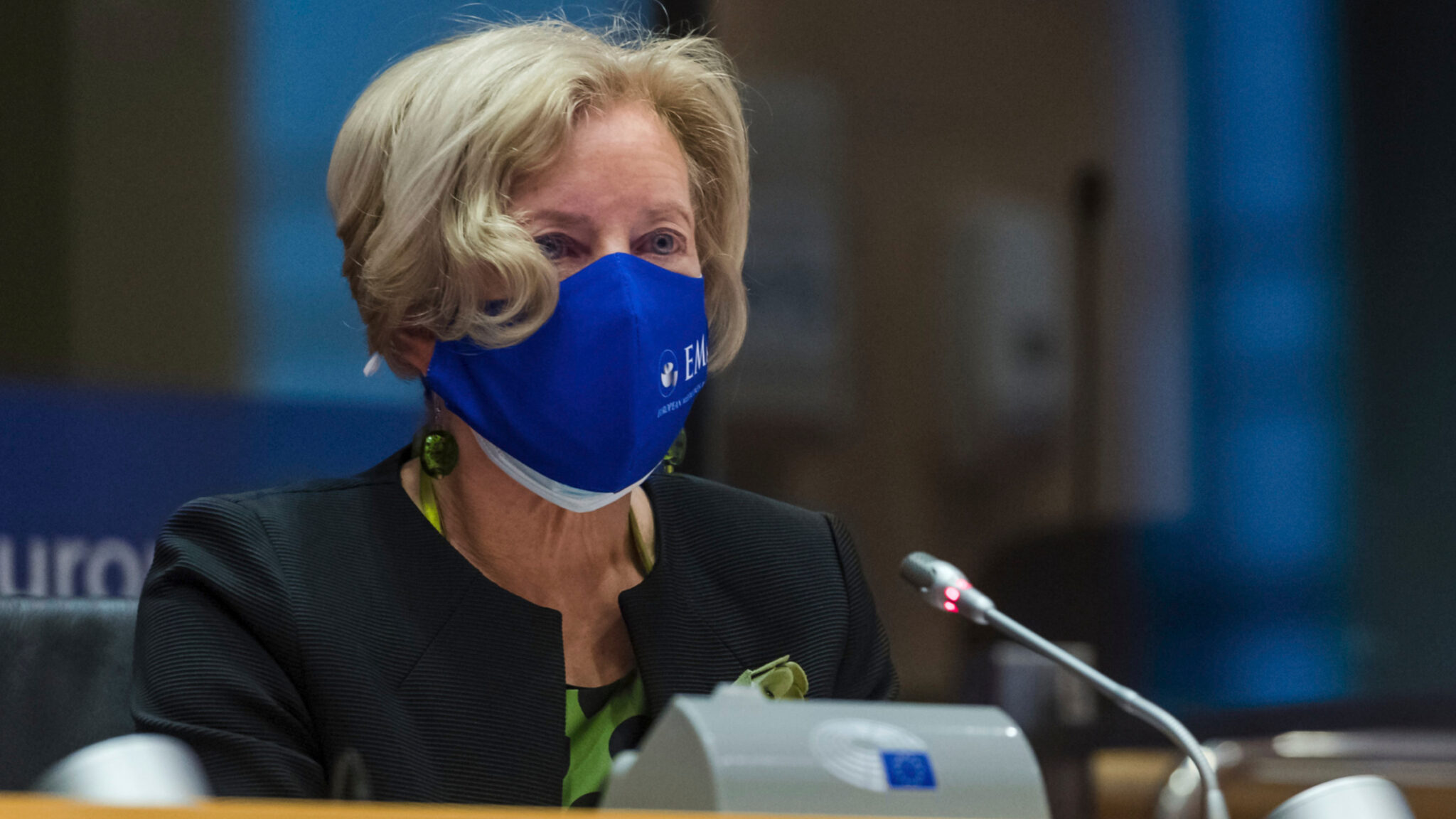 Emer Cooke, EMA executive director (Geert Vanden Wijngaert/AP Images)
EMA re­views re­pur­posed ex­per­i­men­tal can­cer drug for Covid-19, even with­out a sub­mis­sion
In a rare move for any reg­u­la­tor, the Eu­ro­pean Med­i­cines Agency said Wednes­day it's be­gun re­view­ing da­ta on the use of an ex­per­i­men­tal can­cer drug for treat­ing Covid-19, even though the Mi­a­mi-based spon­sor, Veru, has not sub­mit­ted an ap­pli­ca­tion.
The EMA re­view by its emer­gency task force fol­lows the re­lease of study re­sults ear­li­er this month show­ing the drug, known as sabiz­ab­u­lin, re­duced the risk of death by 55% in a study of 134 vol­un­teers hos­pi­tal­ized with Covid-19 who re­ceived sabiz­ab­u­lin and 70 who re­ceived place­bo. But ex­perts have been cau­tious about over­in­ter­pret­ing the re­sults, which were pub­lished in the NE­JM, par­tic­u­lar­ly as there have been very few ef­fec­tive treat­ments for those hos­pi­tal­ized with Covid.
Still, the tri­al showed that af­ter 60 days, 45.1% of those in the place­bo group died com­pared with just 20.2% of those who re­ceived the new drug, which amount­ed to a 55.2% rel­a­tive re­duc­tion in the risk of death. The In­de­pen­dent Da­ta Mon­i­tor­ing Com­mit­tee unan­i­mous­ly halt­ed the study for over­whelm­ing ef­fi­ca­cy and safe­ty.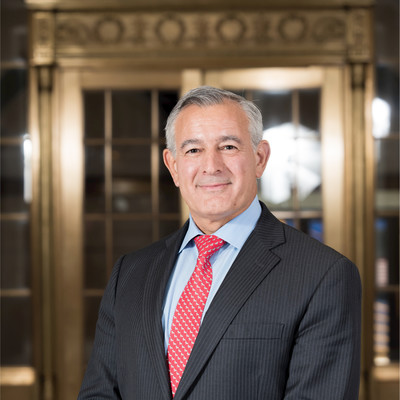 Mitchell Stein­er
Sabiz­ab­u­lin works by dis­rupt­ing mi­cro­tubules, which form part of the in­ter­nal skele­ton in cells, ac­cord­ing to the EMA, and which play a role in help­ing SARS-CoV-2 en­ter and leave cells. By bind­ing to parts of the mi­cro­tubules, sabiz­ab­u­lin is ex­pect­ed to in­ter­fere with the life cy­cle of the virus and lim­it its repli­ca­tion and spread.
The Veru drug, which is al­so un­der re­view in the US — for an EUA — and the UK, is the first to be trig­gered un­der Ar­ti­cle 18 of the new EU reg­u­la­tion that ex­pand­ed the role of the agency dur­ing pub­lic health emer­gen­cies.
Shares of Veru stock are up more than 170% over the last six months.
Mitchell Stein­er, chair­man, pres­i­dent, and CEO of Veru, said in a state­ment on Wednes­day:
COVID-19 in­fec­tions are sharply ris­ing in Eu­rope. Un­for­tu­nate­ly, the death rate in hos­pi­tal­ized pa­tients with mod­er­ate to se­vere COVID-19 who are at risk for ARDS re­mains un­ac­cept­ably high with cur­rent stan­dard of care. By re­duc­ing deaths in hos­pi­tal­ized COVID-19 pa­tients, sabiz­ab­u­lin has great po­ten­tial to play a crit­i­cal role in the bat­tle against COVID-19 in the EU. We are ex­cit­ed with this de­vel­op­ment at the EMA by the Emer­gency Task Force. We were just no­ti­fied yes­ter­day that sabiz­ab­u­lin trig­gered Ar­ti­cle 18.