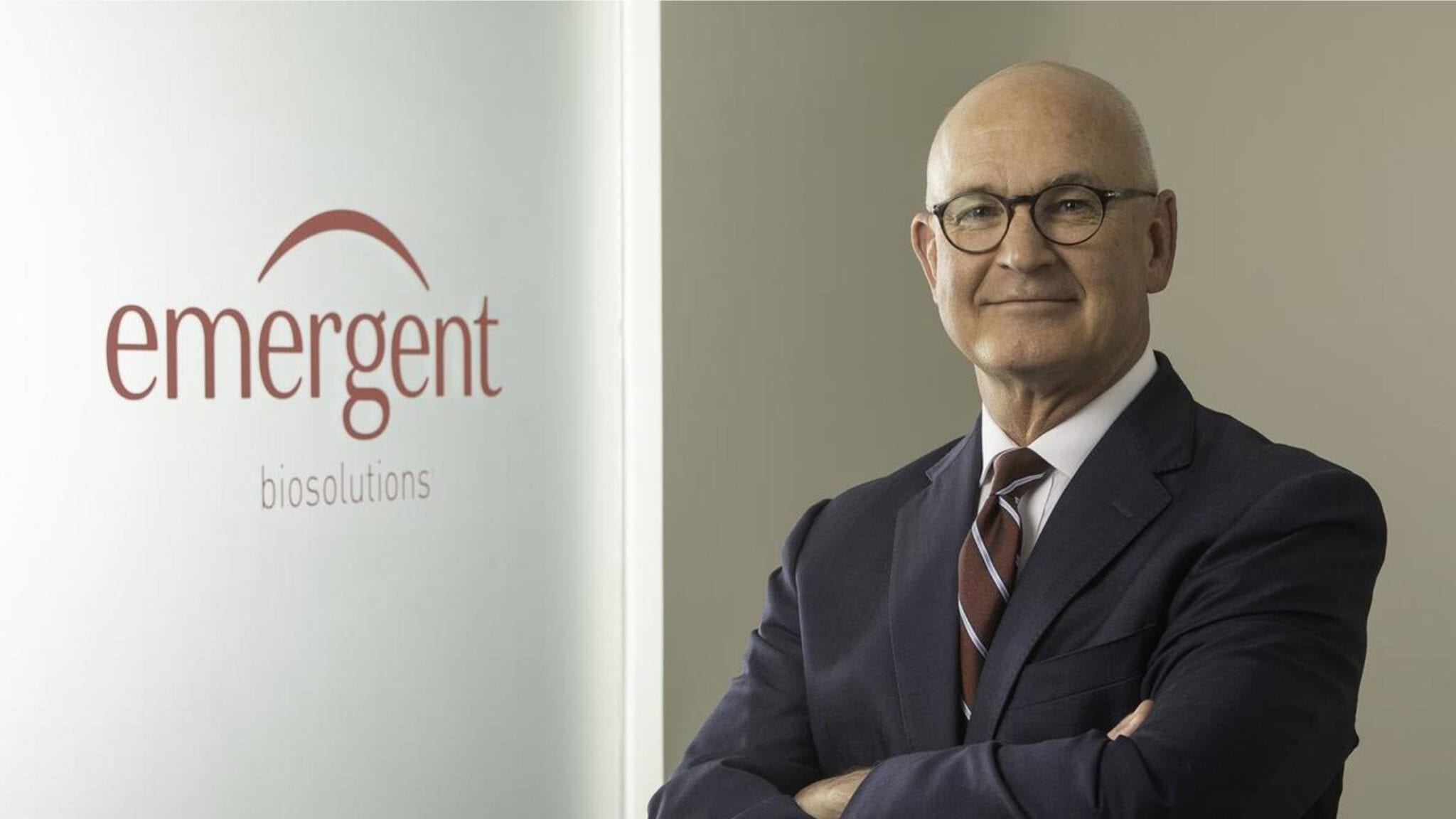 Robert Kramer, Emergent BioSolutions CEO
Emer­gent to cut over 130 po­si­tions to kick off new year
The Mary­land-based man­u­fac­tur­er Emer­gent BioSo­lu­tions is lay­ing off em­ploy­ees and two ex­ec­u­tives are de­part­ing.
In an an­nounce­ment on Mon­day, Emer­gent said that it will lay off 132 em­ploy­ees, as part of its plan to com­bine its re­search, prod­uct de­vel­op­ment, and clin­i­cal teams in­to a sin­gle "Sci­ence & De­vel­op­ment" team. The lay­offs amount to around 5% of Emer­gent's cur­rent work­force. Ac­cord­ing to its an­nu­al re­port to the SEC for Fis­cal Year 2021, the man­u­fac­tur­er had 2,416 em­ploy­ees in to­tal. In a state­ment, Emer­gent CEO Robert Kramer said that the com­pa­ny will pro­vide re­sources to help all the em­ploy­ees af­fect­ed by the lay­offs, but no de­tails were pro­vid­ed.
In an email to End­points News, an Emer­gent spokesper­son said that the elim­i­na­tions will oc­cur over the next 60 days, and most of the roles be­ing cut are at sites in Cal­i­for­nia and Mary­land.
Emer­gent's new Sci­ence and De­vel­op­ment team will fo­cus on pro­grams that will sup­port its "life cy­cle plans" for its li­censed prod­ucts along with grow­ing the prod­ucts and ser­vices busi­ness in the long run. Emer­gent said the move will save it $60 mil­lion once ful­ly im­ple­ment­ed, but the cur­rent costs as­so­ci­at­ed with the cuts are es­ti­mat­ed at $9 to $11 mil­lion and are ex­pect­ed to be in­curred in the first quar­ter of the year.
Two ex­ec­u­tives are al­so leav­ing. At­ul Saran, the EVP and chief strat­e­gy and de­vel­op­ment of­fi­cer, and Katy Strei, the chief hu­man re­sources of­fi­cer will be leav­ing on March 17, with Michelle Pepin be­ing pro­mot­ed to the po­si­tion ef­fec­tive im­me­di­ate­ly.
Emer­gent not­ed that it will con­tin­ue its fo­cus on med­ical coun­ter­mea­sures, Nar­can, and its gen­er­al con­tract man­u­fac­tur­ing busi­ness. Emer­gent's stock price $EBS has gone down around 3.5% since open­ing on Mon­day.
"Emer­gent is un­der­tak­ing these ac­tions to strength­en our busi­ness, re­duce costs and re­turn to sus­tain­able, long-term growth," Kramer said in a state­ment.
Emer­gent re­cent­ly signed a deal to sup­ply the US De­part­ment of De­fense with re­ac­tive skin de­con­t­a­m­i­na­tion lo­tion, with the con­tract worth $379.6 mil­lion.
The man­u­fac­tur­er is al­so not alone in con­duct­ing lay­offs this ear­ly in the year. Last week, El­e­va­tion On­col­o­gy's CEO and founder an­nounced he was step­ping down im­me­di­ate­ly as the com­pa­ny aban­doned its for­mer lead can­di­date and laid off 30% of its work­force. The biotechs Cen­tu­ry Ther­a­peu­tics and Ae­glea Bio­Ther­a­peu­tics axed 25% and 15% of their work­forces re­spec­tive­ly to start 2023 as well.