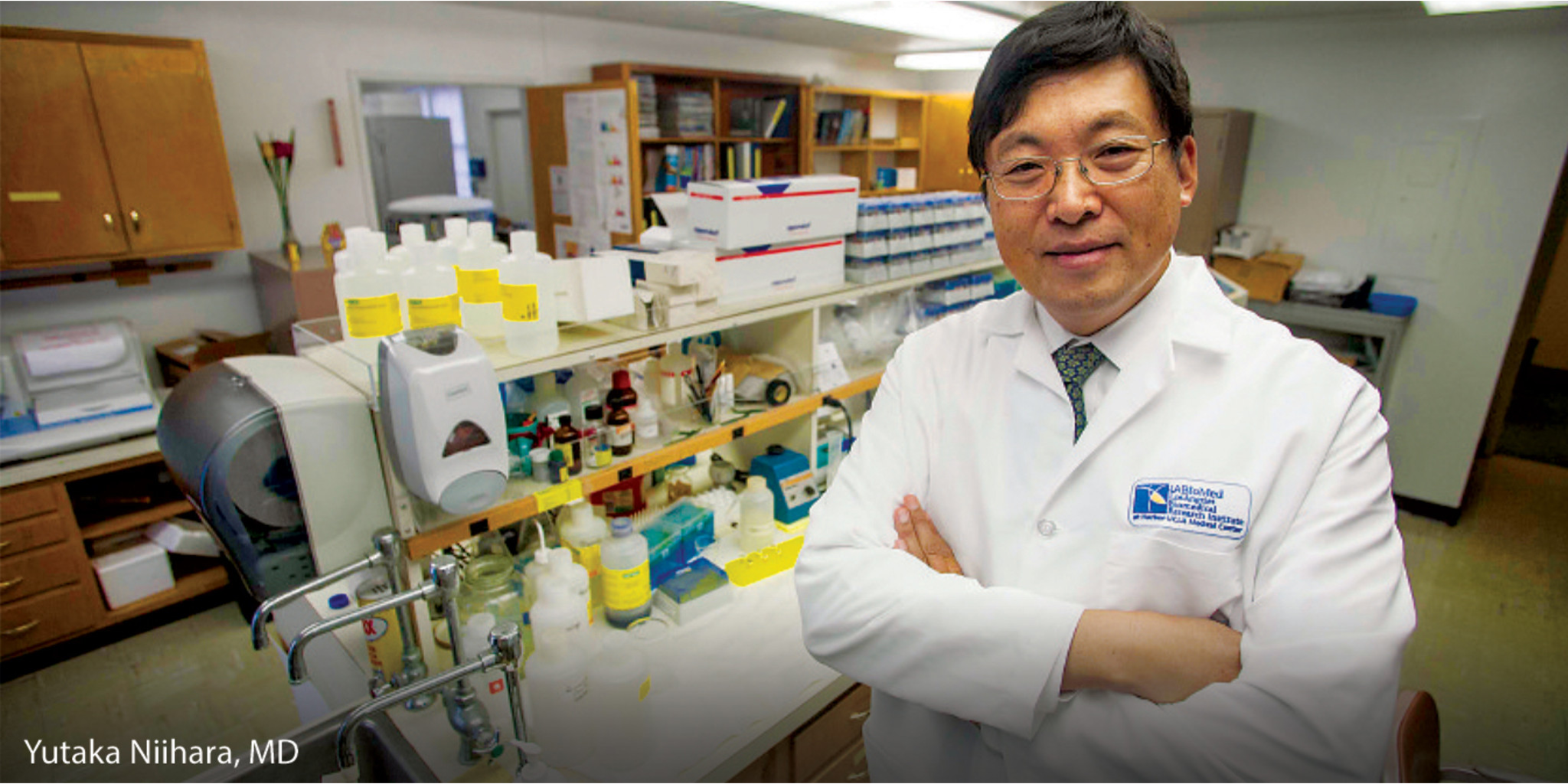 Em­maus who? A biotech you nev­er heard of just won an his­toric drug OK for sick­le cell dis­ease
Af­ter pur­su­ing an R&D odyssey that stretched out more than 15 years, lit­tle Em­maus Life Sci­ences in Tor­rance, CA has just won an FDA OK for En­dari, the first new drug ap­proved for sick­le cell dis­ease in close to 20 years.
Op­er­at­ed by Yu­ta­ka Ni­ihara, Em­maus gained the back­ing of a large ma­jor­i­ty of out­side ex­perts brought in by the agency to re­view the drug. "Un­til now, on­ly one oth­er drug was ap­proved for pa­tients liv­ing with this se­ri­ous, de­bil­i­tat­ing con­di­tion," not­ed the FDA's Richard Paz­dur in mark­ing the OK.
While the piv­otal da­ta from the tri­al — which was start­ed in 2010 — was marred by a high num­ber of dropouts from both the drug and place­bo arms of the study, Em­maus sig­nif­i­cant­ly cut the num­ber of days pa­tients with this drug spent in the hos­pi­tal, as well as the rate of po­ten­tial­ly lethal cas­es of acute chest syn­drome.
I queried a spokesman for the com­pa­ny to see if they had a com­mer­cial or­ga­ni­za­tion or plans to sell the drug them­selves and got this state­ment in re­turn:
En­dari is a sig­nif­i­cant mile­stone for the sick­le cell pa­tient com­mu­ni­ty. It is the first ad­vance­ment in treat­ment of this dev­as­tat­ing dis­ease in near­ly 20 years and the first-ever treat­ment op­tion for chil­dren. We ex­pect to be­gin mar­ket­ing En­dari in the fourth quar­ter of 2017 and have plans to price En­dari at a very rea­son­able amount to en­sure pa­tient ac­cess. We will ap­ply for Eu­ro­pean mar­ket ap­proval in late 2017 and we're work­ing with var­i­ous groups and reg­u­la­to­ry en­ti­ties to pro­vide ac­cess to En­dari in the Mid­dle East and Africa.
Late Fri­day the com­pa­ny added this: "Cur­rent­ly we are an­tic­i­pat­ing that the list price range will be ap­prox­i­mate­ly $11,000 to $18,000 per year de­pend­ing on dos­ing."
The drug, though, is not in the least bit new. It's bet­ter known as L-glu­t­a­mine, an old, cheap over-the-counter drug which the com­pa­ny sells as Nu­tre­Store for short bow­el syn­drome as well as a nu­tri­tion­al sup­ple­ment. The biotech re­port­ed to the SEC that it net­ted on­ly $107,000 in sales rev­enue on it for the first quar­ter af­ter ac­cu­mu­lat­ing a to­tal deficit of $113 mil­lion. In SEC fil­ings, the com­pa­ny has not­ed that its own in­ter­nal fi­nan­cial re­port­ing process suf­fers from ma­te­r­i­al weak­ness­es.
In one of many odd facts I've col­lect­ed about this com­pa­ny, new FDA chief Scott Got­tlieb was on the board at Em­maus in the sec­ond half of 2015, one of many board post­ings he took over the past decade. Ni­ihara's bio al­so cites a role as a pro­fes­sor at the David Gef­fen School of Med­i­cine at UCLA. A spokesper­son for the school tells me he's a vol­un­teer clin­i­cal pro­fes­sor at the school of med­i­cine who works at Har­bor-UCLA Med­ical Cen­ter.
At one point Ni­ihara had struck a deal to merge in­to a trou­bled Generex $GNBT, which re­cent­ly com­plet­ed a 1-for-1000 re­verse stock split to re­solve its pen­ny stock sta­tus. In ear­ly Jan­u­ary, Ni­ihara took the post of ex­ec­u­tive chair­man at the com­pa­ny while it was still be­ing trad­ed on the pink sheets. But ac­cord­ing to doc­u­ments filed with the SEC, Generex nev­er was able to re­cap­i­tal­ize in or­der to com­plete the $225 mil­lion ac­qui­si­tion deal. Generex to­day has a mar­ket cap of on­ly $3 mil­lion.
En­dari's OK marks the 24th new drug ap­proval at the FDA for the year, which is al­ready past the mark post­ed for all of a lack­lus­ter 2016.