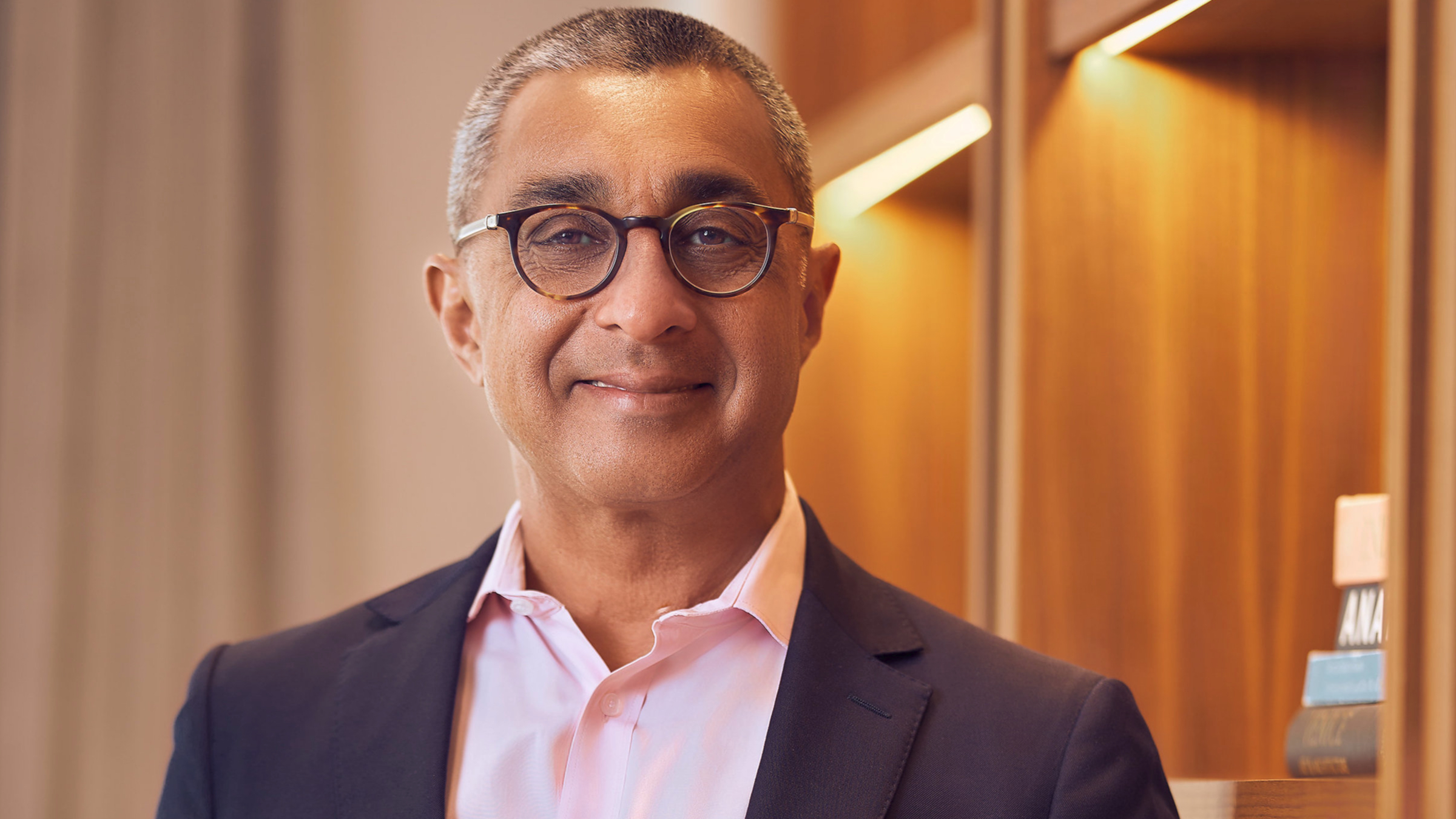 Sandesh Seth, Actinium CEO
En route to BLA fil­ing, Ac­tini­um de­tails PhI­II win for tar­get­ed ra­dio­ther­a­py in acute myeloid leukemia
Ac­tini­um Phar­ma­ceu­ti­cals has spelled out the full Phase III da­ta for its lead tar­get­ed ra­dio­ther­a­py — one that ex­ecs say presents a "prac­tice ex­pand­ing op­por­tu­ni­ty" in acute myeloid leukemia.
In the SIER­RA tri­al, Ac­tini­um's Iomab-B met the pri­ma­ry end­point by help­ing 22% of pa­tients achieve six-month durable com­plete re­mis­sion fol­low­ing ini­tial com­plete re­mis­sion af­ter a bone mar­row trans­plant — com­pared to 0% of the con­trol arm (p<0.0001).
When Ac­tini­um toplined the pos­i­tive re­sults in Oc­to­ber, CEO Sandesh Seth told End­points News that the FDA chose the end­point, not Ac­tini­um.
Look­ing at oth­er met­rics, the drug al­so dou­bled one-year sur­vival, with 26.1% of the pa­tients still alive com­pared to 13.1% on the con­trol arm, ex­clud­ing pa­tients who crossed over. Me­di­an over­all sur­vival for the Iomab-B co­hort was 6.4 months, com­pared to 3.2 months for the con­trol arm.
The tri­al en­rolled 153 old­er pa­tients with ac­tive, re­lapsed or re­frac­to­ry acute myeloid leukemia who have al­ready re­ceived a me­di­an of three lines of treat­ment, and for the con­trol arm, physi­cians could choose from over 20 avail­able meds, in­clud­ing chemother­a­py as well as drugs tar­get­ing Bcl-2, FLT3, IDH and CD33.
"In rou­tine clin­i­cal BMT prac­tice, pa­tients en­rolled on SIER­RA would nev­er be con­sid­ered for trans­plant and of­ten have dis­mal out­comes," Ac­tini­um chief med­ical of­fi­cer Avinash De­sai said in a state­ment.
Iomab-B is made up of the CD45-tar­get­ing an­ti­body apamis­tam­ab con­ju­gat­ed to Io­dine-131, a ra­dioiso­tope. Ac­tini­um first li­censed it from Fred Hutch re­searchers who had hoped to de­vel­op a re­place­ment for stan­dard con­di­tion­ing reg­i­men, which can be tax­ing but in­ef­fec­tive for pa­tients.
The biotech plans to file a BLA with the FDA this year and launch an ear­ly ac­cess pro­gram.