En­do pays $658M in a fur­ther bet on col­la­gen-based med­i­cines, buy­ing out long­time bio­phar­ma part­ner
A lit­tle less than two years af­ter En­do Phar­ma­ceu­ti­cals' deal to pur­chase Som­er­set Ther­a­peu­tics fell through, the Irish drug­mak­er is re­turn­ing to the well with a much big­ger ac­qui­si­tion.
En­do has agreed to buy BioSpecifics Tech­nolo­gies for a whop­ping $658 mil­lion, the two com­pa­nies an­nounced Mon­day, in the cul­mi­na­tion of a re­search agree­ment signed all the way back in 2004. En­do will pur­chase all of BioSpecifics' out­stand­ing stock for about $540 mil­lion, valu­ing the com­pa­ny at $88.50 per share — a 45% pre­mi­um on the $61.02 share price at which the com­pa­ny closed on Fri­day.
As the stock mar­ket opened Mon­day, BioSpecifics' stock $BSTC soared to meet that pre­mi­um while En­do's shares $ENDP spiked about 7%. The two sides are ex­pect­ed to close the trans­ac­tion be­fore the end of 2020.
Un­der the 2004 agree­ment, BioSpecifics re­ceived roy­al­ties from En­do's col­la­ge­nase-based ther­a­pies, which En­do mar­ket­ed in the US. The head­lin­er in the deal is Xi­aflex, a shot used to treat Dupuytren's con­trac­ture and Pey­ronie's dis­ease, and al­so in­cludes Qwo, which En­do says is the first FDA-ap­proved in­jectable for cel­lulite.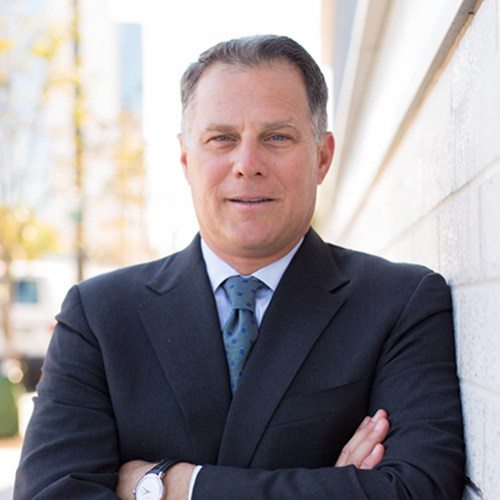 Joseph Tru­itt
But now in­stead of get­ting those roy­al­ties, BioSpecifics is cash­ing out a few months be­fore Qwo is ex­pect­ed to launch. The buy­out marks the end of a short stint at CEO for Joseph Tru­itt, who was brought on in an in­ter­im role in April and as­sumed per­ma­nent chief ex­ec­u­tive du­ties one month lat­er.
Tru­itt has ex­pe­ri­ence in big-mon­ey ac­qui­si­tions, hav­ing steered Achillion to­ward a $930 mil­lion sale by Alex­ion about a year ago to the day. At the time, Alex­ion jumped on some pos­i­tive Phase II da­ta from Achillion's for­mer lead can­di­date dan­i­co­pan, which earned it a break­through drug des­ig­na­tion and looked to pair well as a com­ple­men­tary ther­a­py for PNH pa­tients tak­ing Alex­ion's Soliris.
Though Alex­ion paid a near­ly 75% pre­mi­um for dan­i­co­pan and an­oth­er clin­i­cal-stage as­set, the for­mer has since flopped two Phase II tri­als for C3 glomeru­lopa­thy.
Blaise Cole­man
En­do now is dou­bling down on Xi­aflex and Qwo, two med­i­cines the com­pa­ny be­lieves have "sig­nif­i­cant long-term growth po­ten­tial," CEO Blaise Cole­man said in a state­ment. Xi­aflex has been ap­proved for Dupuytren's con­trac­ture, a con­di­tion where a buildup of col­la­gen in the hand forces fin­gers in­to a curved state, in adults since 2010.
SVB Leerink an­a­lyst Ami Fa­dia agreed with Cole­man's as­sess­ment of the drugs but ques­tioned the tim­ing of the deal, not­ing En­do could have en­gi­neered this ac­qui­si­tion at any time since 2014 af­ter buy­ing Xi­aflex in its pur­chase of Aux­il­i­um. Fa­dia not­ed that En­do, un­like Te­va and Mallinck­rodt, has not set­tled its over­hang­ing lit­i­ga­tion re­lat­ed to the opi­oid epi­dem­ic.
"One could ar­gue that giv­en En­do's cash po­si­tion (~$1.8B as of 2Q20) and no sig­nif­i­cant debt pay­ments re­quired un­til 2024, the com­pa­ny was in a strong po­si­tion to do BD, and the op­ti­mist could read in­to this an­nounce­ment that the com­pa­ny may have some con­fi­dence in­to its abil­i­ty to rea­son­ably re­solve the opi­oid lit­i­ga­tion, but this is dif­fi­cult to know for sure, and the com­pa­ny is al­ready lev­ered at ~5x," Fa­dia wrote to in­vestors.
The drug­mak­er is like­ly look­ing to avoid a re­peat of its Som­er­set buy­out from a few years ago. In April 2018, En­do had agreed to buy the phar­ma com­pa­ny and its CD­MO in In­dia for $190 mil­lion, but backed out of the deal the fol­low­ing Feb­ru­ary af­ter it got tied up in "cer­tain reg­u­la­to­ry ap­provals," then-CEO Paul Cam­pan­el­li said at the time.