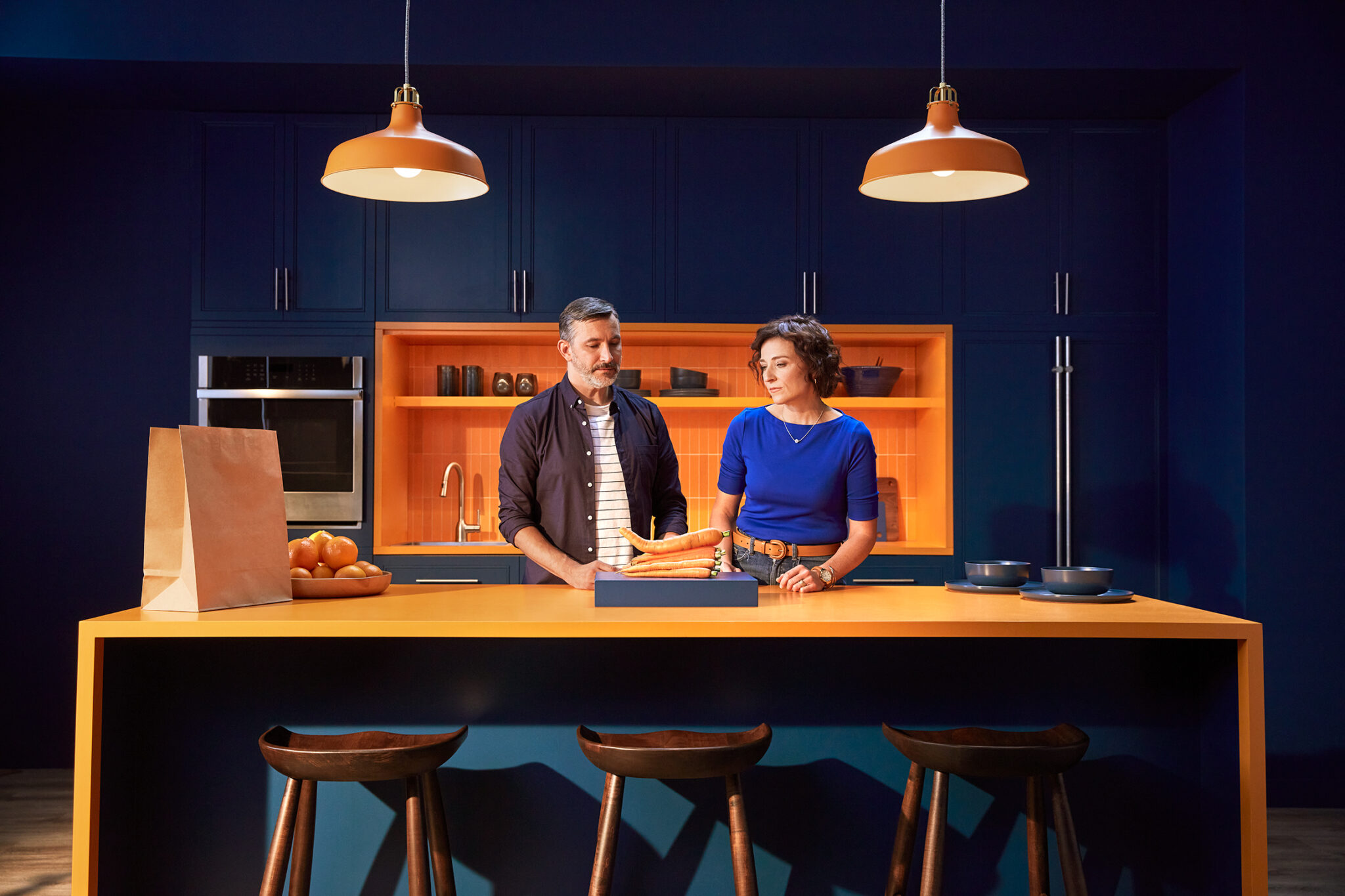 A bent carrot takes center stage in Endo's first brand ads for Xiaflex to treat Peyronie's disease (Endo International)
En­do taps bent veg­gie in first Xi­aflex brand cam­paign for Pey­ronie's dis­ease curved erec­tion con­di­tion
En­do's last trip to the gro­cery store en­list­ed a va­ri­ety of pro­duce to raise aware­ness about curved erec­tions in Pey­ronie's dis­ease. Now in its first brand­ed cam­paign for Xi­aflex, En­do set­tles on just one veg­etable — a car­rot.
The bright or­ange vi­su­al is meant to be sim­ple and strik­ing, con­tin­u­ing to re­mind men they're not alone, but al­so dodg­ing stri­dent net­work cen­sors and in­tro­duc­ing the brand name for the first time, En­do's ex­ec­u­tive di­rec­tor of men's health mar­ket­ing Justin Mat­tice said.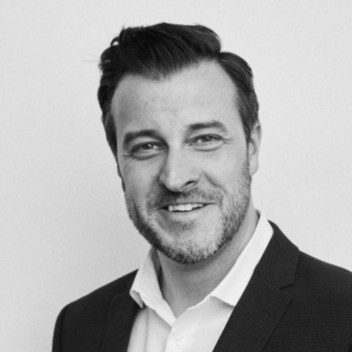 Justin Mat­tice
"Taste and tone is ab­solute­ly crit­i­cal," he said. "We're talk­ing about a con­di­tion that is a curved pe­nis. It needs to be fac­tu­al­ized, med­ical and it can't be fun­ny. And it needs to be ap­pro­pri­ate for TV — an ex­treme­ly dif­fi­cult task."
En­do laid the ground­work for the Xi­aflex ad with its 2019 un­brand­ed "Learn about PD" cam­paign se­ries of ads us­ing crooked pro­duce to con­vey its mes­sage. Men looked at bent cu­cum­bers, ba­nanas and pep­pers, while a voiceover not­ed that "guys come in all shapes and sizes." The nar­ra­tor goes on to sug­gest a painful or new bump may be a rea­son to talk to a doc­tor.
En­do's Pey­ronie's dis­ease aware­ness ads date back to 2017, with ef­forts to des­tig­ma­tize and open up con­ver­sa­tions. Mat­tice likened the work to Pfiz­er's Vi­a­gra and Eli Lil­ly's Cialis mar­ket­ing that changed the "dark and scary" term "im­po­tence" in­to the more friend­ly med­ical term "erec­tile dys­func­tion" or just ED. En­do wants to change Pey­ronie's dis­ease un­fa­mil­iar­i­ty and po­ten­tial fear to eas­i­er-to-un­der­stand erec­tile cur­va­ture or sim­ply a lump, bump or curve, Mat­tice said.
Just as men launched in­to "door knob con­ver­sa­tions" with doc­tors at the end of an­nu­al phys­i­cals to bring up ED, En­do wants men to men­tion the curved car­rot they saw on TV if that's an is­sue for them.
"All they have to say now is 'Doc, I saw an ad on TV with a curved car­rot and I be­lieve I have that' and in­stant­ly, from what we've learned, whether a treat­ing physi­cian or not, they'll know what they mean," Mat­tice said.
En­do's end goal? Short­en the cur­rent typ­i­cal time to di­ag­no­sis now at 1 1/2 to four years. By dri­ving peo­ple di­rect­ly to the Xi­aflex web­site — with the van­i­ty URL Bent­Car­rrot.com — po­ten­tial pa­tients and in­ter­est­ed physi­cians can get more de­tailed in­for­ma­tion in­clud­ing a data­base of the spe­cial­ty urol­o­gists trained to ad­min­is­ter Xi­aflex in­jec­tions.
While En­do es­chews hu­mor in its ads, Mat­tice ad­mit­ted the phar­ma doesn't have much con­trol over or­gan­ic men­tions that have hap­pened in me­dia in­clud­ing "The Howard Stern Show" and on "Sat­ur­day Night Live."
It does val­i­date En­do's aware­ness work though. On SNL's most re­cent show, in fact, guest host Ja­son Sudeikis spoofs day­time TV show Ellen as "Mellen," a man's man talk show skew­er­ing tox­ic mas­culin­i­ty. It ends not­ing it is "Spon­sored by Pey­ronies (sic) dis­ease — not the treat­ment, the ac­tu­al dis­ease."
Along with Pey­ronie's dis­ease, En­do's Xi­aflex is ap­proved to treat Dupuytren's con­trac­ture, a con­di­tion that caus­es a per­son's fin­gers to in­vol­un­tary bend in­ward. En­do be­gan aware­ness ads for that con­di­tion in 2017, and in 2019 tapped celebri­ty spokesper­son, and pa­tient, for­mer Den­ver Bron­co star quar­ter­back John El­way to draw broad­er at­ten­tion.
Xi­aflex was first ap­proved in 2013, but sales have risen steadi­ly dur­ing the aware­ness ad years. More re­cent­ly, rev­enues re-ac­cel­er­at­ed as physi­cian of­fice vis­its re­sumed. Six-month sales for 2021 reached $207 mil­lion, up 68% over $123 mil­lion for the same pe­ri­od in 2020.
Last year, En­do bought the re­main­ing shares of BioSpecifics Tech­nolo­gies in a $540 mil­lion deal, giv­ing the phar­ma full own­er­ship of Xi­aflex along with the more re­cent­ly FDA-green­lit treat­ment Qwo, the first in­jectable ap­proved to treat cel­lulite in women.