En­do­cyte slash­es staff and re­trench­es in the wake of back-to-back R&D set­backs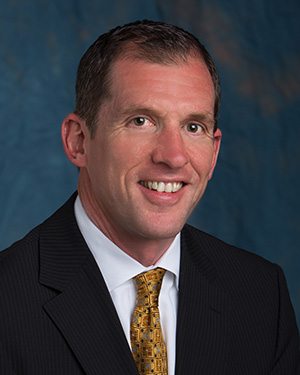 Mike Sher­man, CEO En­do­cyte
Three years af­ter En­do­cyte's shares $ECYT were shred­ded by the fail­ure of its lead can­cer pro­gram and Mer­ck's de­ci­sion to ex­it their part­ner­ship, the lit­tle biotech is back with more bad news to re­port.
The biotech is re­treat­ing on two key clin­i­cal fronts, and it an­nounced plans to ax 40% of its staff to help con­serve cash as it re­cal­i­brates its de­vel­op­ment plans.
Its stock plunged 34% on the news.
In a state­ment out Fri­day the com­pa­ny says it "plans to stop en­roll­ment in the EC1456 tri­al, where a care­ful as­sess­ment in fo­late re­cep­tor-pos­i­tive (FR-pos­i­tive) dis­ease across mul­ti­ple co­horts of pa­tients and mul­ti­ple dos­ing sched­ules did not yield the lev­el of clin­i­cal ac­tiv­i­ty nec­es­sary to sup­port con­tin­ued ad­vance­ment of this agent."
En­do­cyte al­so says it is lop­ping off en­roll­ment of tax­ane-naïve metasta­t­ic cas­tra­tion-re­sis­tant prostate can­cer pa­tients in its EC1169 tri­al, ze­ro­ing in on a tax­ane ex­posed group where in­ves­ti­ga­tors say they have gath­ered some ev­i­dence of clin­i­cal ac­tiv­i­ty.
The once high-fly­ing biotech scored a $1 bil­lion li­cens­ing pact with Mer­ck on vintafolide, which al­so gained a con­di­tion­al ap­proval in Eu­rope based on pos­i­tive Phase II da­ta. But the drug sub­se­quent­ly failed to im­prove pro­gres­sion-free sur­vival for ovar­i­an can­cer pa­tients.
This morn­ing, ahead of the news, En­do­cyte had a mar­ket cap of $115 mil­lion, with a share price trad­ing at just a frac­tion of its high in 2014.
"As we re­fo­cus our clin­i­cal de­vel­op­ment ef­forts, we are al­so align­ing our in­vest­ments and re­sources to ad­vance our most com­pelling pipeline pro­grams to key in­flec­tion points," not­ed CEO Mike Sher­man, who came in af­ter the first big set­back.
En­do­cyte says it ex­pects to have $105 mil­lion in cash at the end of this year.