New epilep­sy com­pa­ny on the block wins FDA ap­proval for made-in-Ko­rea drug to treat fo­cal seizures
The FDA has ush­ered the fifth brand­ed drug for par­tial-on­set seizures to the mar­ket — in what its mak­er calls a first for the Ko­re­an bio­phar­ma in­dus­try.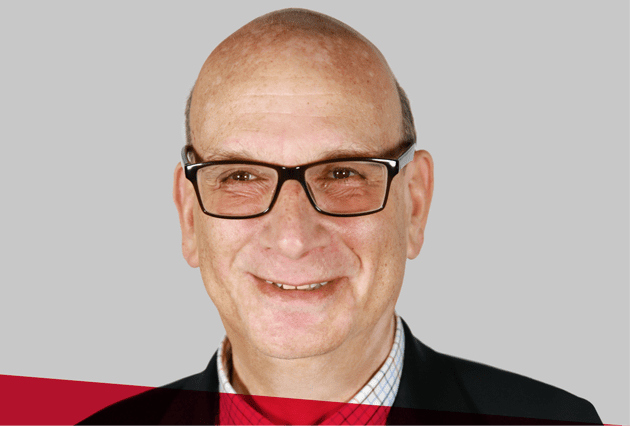 Marc Kamin
Al­so known as fo­cal seizures, par­tial-on­set seizures are de­fined by ab­nor­mal elec­tri­cal ac­tiv­i­ty in one part of the brain (ver­sus the whole brain as in gen­er­al­ized seizures). While the 3 mil­lion epilep­sy pa­tients have had a swath of both pre­scrip­tion and gener­ic drugs to choose from, as much as 60% con­tin­ue to re­port hav­ing seizures. The new pill, Xco­pri, promis­es to cut the num­ber of episodes down to ze­ro for some.
"The find­ing from our clin­i­cal tri­als that up­wards of 1 in 5 pa­tients stopped hav­ing seizures, had 100% re­duc­tion in seizures, is what we think is unique about this drug," Marc Kamin, CMO of SK Life Sci­ence, told End­points News ahead of the ap­proval.
SK Life Sci­ence is the US sub­sidiary of SK Bio­phar­ma­ceu­ti­cals, which is, in turn, the drug dis­cov­ery and de­vel­op­ment arm of a South Ko­re­an con­glom­er­ate that ranks 73 on For­tune's Glob­al 500. Hav­ing start­ed out as a tex­tile com­pa­ny, SK Hold­ings now de­fines it­self as a "mak­er of greater hap­pi­ness."
Their ef­forts with Xco­pri, then cenoba­mate, be­gan in earnest around 10 years ago. Af­ter re­view­ing phar­ma­co­ki­net­ic da­ta on the in-house project, they de­cid­ed to go it alone and pro­ceed in­to two Phase II stud­ies that ul­ti­mate­ly formed the ba­sis of the US ap­proval.
Seb­by Bor­riel­lo
Be­tween the two stud­ies, 655 adults who had par­tial-on­set seizures with or with­out sec­ondary gen­er­al­iza­tion were giv­en dif­fer­ent dos­es of the drug or place­bo. These were pa­tients who had ex­pe­ri­enced seizures for an av­er­age of 24 years and whose me­di­an seizure fre­quen­cy was 8.5 every 28 days.
In one of the stud­ies that's since been pub­lished, me­di­an per­cent­age changes in seizure fre­quen­cy were -24·0% for the place­bo group com­pared with -35·5% for the 100 mg dose group (p=0·0071), -55·0% for 200 mg (p<0·0001), and -55·0% for 400 mg (p<0·0001), re­spec­tive­ly. SK Life Sci­ence said the oth­er tri­al showed a sta­tis­ti­cal­ly sig­nif­i­cant 56% re­duc­tion in me­di­an seizure fre­quen­cy with the 113 pa­tients on 200 mg, ver­sus a 22% re­duc­tion with place­bo (n=108).
FDA reg­u­la­tors end­ed up rec­om­mend­ing the 200 mg dose for stan­dard main­te­nance but al­lowed that some may need 400 mg dai­ly.
As far as they can de­ci­pher, Kamin said, the drug has a dual mech­a­nism of ac­tion: It blocks a sodi­um chan­nel while revving up GA­BA re­cep­tors.
SK Life Sci­ence's com­mer­cial team has had close to three years to in­tro­duce them­selves to pa­tient ad­vo­ca­cy groups, physi­cians and pay­ers, chief com­mer­cial of­fi­cer Seb­by Bor­riel­lo said.
"In the most re­cent years a lot of prod­ucts have come out for these or­phan in­di­ca­tions like Lennox Gas­taut, which has 50 to 60,000 pa­tients in the Unit­ed States," he not­ed, but there is still room for new op­tions on a much broad­er scale.
Xco­pri will be priced "com­pet­i­tive­ly" with oth­er brand­ed an­ti-epilep­tic drugs, he added, such as UCB Phar­ma's Briv­i­act and Ei­sai's Fy­compa. They tend to be used af­ter pa­tients have tried gener­ics.
The par­ent com­pa­ny is ful­ly on board and sup­port­ive for a launch in the sec­ond quar­ter of 2020 pend­ing DEA sched­ul­ing, ac­cord­ing to Bor­riel­lo. The cur­rent plan is to even­tu­al­ly mar­ket the drug in Ko­rea, Japan and Chi­na as well, while part­ner (and Ax­o­vant spin­out) Arvelle Ther­a­peu­tics han­dles Eu­rope.
"It's al­ways good to add the mus­cle and the com­mit­ment be­hind our ef­forts from a very large or­ga­ni­za­tion," he said.