Epizyme shares slump as can­cer drug da­ta up­date dis­ap­points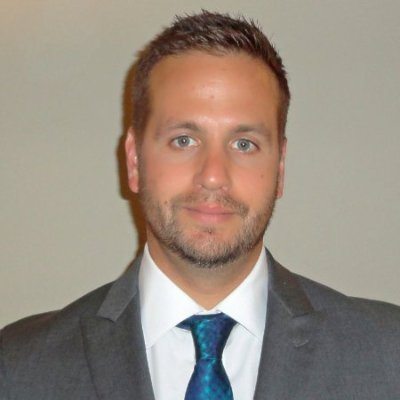 Matthew Eck­ler, RBC
An­a­lysts hate to be dis­ap­point­ed, and that's just what Epizyme $EPZM ac­com­plished this morn­ing as it up­dat­ed its camp fol­low­ers with the lat­est da­ta on tazeme­to­stat for dif­fuse large B-cell lym­phoma.
Ini­tial­ly, ob­servers had been pleased by the 40% over­all re­sponse rate that re­searchers had been track­ing on DL­B­CL for its EZH2 in­hibitor. Then this morn­ing the com­pa­ny pro­vid­ed an up­date on their Phase II with more pa­tients in the mix, and the ORR dropped to 29%.
That's not a flop, but it's not high enough to keep spir­its up among the in­vestor class. Shares of the com­pa­ny dropped more than 10% in ear­ly trad­ing Wednes­day.
RBC's Matthew Eck­ler, for one, had pre­dict­ed that the DL­B­CL da­ta would be bet­ter than the lat­est re­veal. In a re­cent note he wrote:
As­sum­ing Wednes­day's pre­sen­ta­tion will be based on a late May dat­a­cut (2/28/17 dat­a­cut for March 15th ab­stract dead­line), we don't ex­pect the num­ber of mu­tant DL­B­CL pts will mean­ing­ful­ly change. With 2 ad­di­tion­al mu­tant pts, ORR could range from 33% (4/12) to 50% (6/12).
Epizyme says that it ex­pects the da­ta will con­tin­ue to evolve, so the game is far from over.
Franck Morschhauser, lead in­ves­ti­ga­tor of the Phase II study, not­ed:
"I am al­so en­cour­aged by the lev­el of ac­tiv­i­ty in DL­B­CL pa­tients with EZH2 mu­ta­tions, es­pe­cial­ly in light of the bleak prog­no­sis as­so­ci­at­ed with ad­vanced dis­ease. Tazeme­to­stat has demon­strat­ed a unique­ly tol­er­a­ble safe­ty pro­file, and I look for­ward to fur­ther ex­plor­ing its full ben­e­fit in pa­tients with re­lapsed or re­frac­to­ry FL and DL­B­CL as the da­ta ma­ture."