Eras­ing can­cer, re­viv­ing on­colyt­ic virus, treat­ing a rare neu­ro­mus­cu­lar con­di­tion: Here's what you need to know about the 5 new biotechs fil­ing for IPOs
Ed­i­tor's note: In­ter­est­ed in fol­low­ing bio­phar­ma's fast-paced IPO mar­ket? You can book­mark our IPO Track­er here.
Last week was a busy one for biotech IPOs, with five more com­pa­nies fil­ing to go pub­lic just be­fore the start of the week­end, in­clud­ing a com­pa­ny led by Glax­o­SmithK­line vet Paul Pe­ter Tak that's been work­ing on on­colyt­ic virus­es for decades, and a qui­et San Diego-based up­start that's jump­ing in­to the spot­light with 11 pro­grams com­ing down the pipeline. Each of them pen­ciled in a $100 mil­lion dol­lar raise — but if trends con­tin­ue, they could go on to raise much, much more.
Here's what you need to know about the lat­est slate of biotechs vy­ing for a spot on Wall Street.
Glax­o­SmithK­line vet Paul Pe­ter Tak takes low-pro­file on­colyt­ic virus play­er to Nas­daq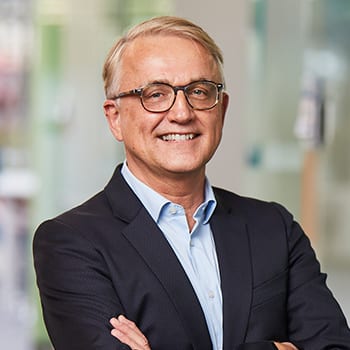 Paul Pe­ter Tak
For close to two decades, the com­pa­ny that would even­tu­al­ly be­come Can­del Ther­a­peu­tics had worked un­der the radar on on­colyt­ic virus­es. But now that it's emerged from stealth with a new name, wooed Glax­o­SmithK­line vet Paul Pe­ter Tak to be CEO and set its first Phase III to sail, it is mak­ing good use of the lime­light.
Tak — who has made the con­fer­ence rounds and re­cruit­ed a star-stud­ded group of re­search ad­vi­sors since tak­ing the helm six months ago — has filed the pa­per­work to take the biotech pub­lic.
Like many of its peers, Can­del says it's shoot­ing for a $100 mil­lion raise. But we all know it's just the stan­dard place­hold­er fig­ure these days that doesn't have to mean any­thing.
On­colyt­ic virus­es come with a check­ered his­to­ry. Am­gen's Im­ly­g­ic re­mains the on­ly ap­proved prod­uct in the space, stand­ing out among a slew of fail­ures. Still, Can­del — and they're not alone — reck­ons it rep­re­sents "one of the most promis­ing can­cer treat­ment modal­i­ties to­day."
The core idea is el­e­gant: If you can di­rect a non-repli­cat­ing virus to tu­mors, you can kill some can­cer cells and cause enough dam­age to star­tle the im­mune sys­tem in­to ac­tion, both at the lo­cal site and to metas­tases. Can­del's pitch is to find the op­ti­mal virus to achieve this while adding a twist: use the virus as a vec­tor to de­liv­er trans­genes for an en­zyme, which would then con­vert a com­pan­ion small mol­e­cule pro­drug in­to can­cer killing mode.
Founder and CSO Es­tu­ar­do Aguilar-Cor­do­va has boast­ed of a "com­pre­hen­sive and promis­ing" clin­i­cal da­ta set in the past — which Tak said is al­so a big draw as he de­cid­ed to leave his pre­vi­ous job at Flag­ship's Kin­tai.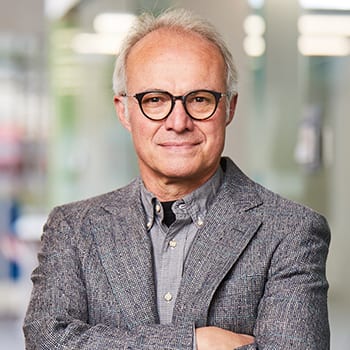 Es­tu­ar­do Aguilar-Cor­do­va
An­oth­er pull, as the S-1 re­vealed, might be the $2.3 mil­lion non-eq­ui­ty in­cen­tive plan com­pen­sa­tion he re­ceived, boost­ing his pay pack­age to $2.5 mil­lion. CFO John Canepa was al­so wooed with over $1 mil­lion to jump from Fre­quen­cy.
"I don't know many com­pa­nies that are al­ready Phase II and Phase III but in im­munother­a­py in can­cer that has dosed more than 700 pa­tients that ba­si­cal­ly come more or less out of stealth mode," he pre­vi­ous­ly told End­points News.
Can­del's lead can­di­date, CAN-2409, is an ade­n­ovirus-based prod­uct de­signed to be com­bined with the pro­drug vala­cy­clovir. A Phase III in pa­tients with new­ly di­ag­nosed lo­cal­ized prostate can­cer is un­der­way; the com­pa­ny ex­pects to com­plete en­roll­ment in the next three months and read out da­ta in 2024. The same on­colyt­ic virus-pro­drug com­bo will be test­ed for new­ly di­ag­nosed high-grade glioma with­in the next year.
Hav­ing bagged a mod­est $66.1 mil­lion from ven­ture rounds — and burned through $48.6 mil­lion by late March — Can­del plans to chan­nel the IPO pro­ceeds di­rect­ly in­to those tri­als and fu­ture ones, as well as build­ing a new man­u­fac­tur­ing fa­cil­i­ty.
PBM Cap­i­tal is the largest share­hold­er at 26.58%, but Aguilar-Cor­do­va and chief med­ical of­fi­cer Lau­ra Aguilar al­so kept a large chunk to them­selves, each hold­ing about 16%. Oth­er share­hold­ers in­clude North­pond Ven­tures and Tak him­self. — Am­ber Tong
Here are the tar­gets Bris­tol My­ers Squibb, Roche tapped Vi­vid­ion to work on
Vi­vid­ion made it pret­ty ob­vi­ous that an IPO was in the works.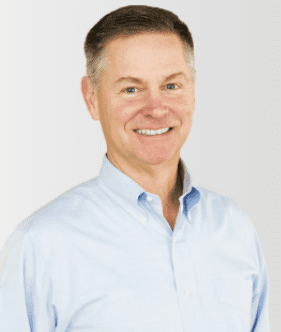 Jef­frey Hat­field
The Se­ries C that Jeff Hat­field had as­sem­bled back in Feb­ru­ary bore all the sig­na­tures of a crossover: Al­ready backed by ARCH and Ver­sant, Vi­vid­ion gath­ered the $135 mil­lion raise from a dream team of A-list in­vestors in­clud­ing Lo­gos Cap­i­tal, Box­er Cap­i­tal, Soft­Bank, Avoro, Black­Rock, Ver­sant, RA Cap­i­tal Man­age­ment, T. Rowe Price As­so­ci­ates, Cas­din Cap­i­tal, and so on. All root­ing for the ap­proach they're tak­ing in can­cer and im­mune dis­or­der drug dis­cov­ery.
And the stat­ed ask — wait for it — is $100 mil­lion.
What might be sur­pris­ing about the S-1 fil­ing is the de­tails the biotech has un­veiled, for the first time, about the pipeline — es­pe­cial­ly the pro­grams it's de­vel­op­ing on be­half of part­ners at Bris­tol My­ers Squibb and Roche.
Cel­gene helped put Vi­vid­ion on the map back in 2018 when it paid $95 mil­lion in cash to kick­start a re­search pact. Up un­til now, Hat­field had been tight-lipped about what Cel­gene — now part of Bris­tol My­ers Squibb — went with as the ini­tial pro­gram, say­ing on­ly that it's "one of a hand­ful of Holy Grail tar­gets in on­col­o­gy and im­munol­o­gy."
The first tar­get, as it turned out, is STAT3. De­scribed as "a down­stream sig­nal trans­duc­er from a di­verse set of cy­tokine and growth fac­tor re­cep­tors," the tran­scrip­tion fac­tor has been no­to­ri­ous­ly dif­fi­cult to drug.
With the help of its chemo­pro­teom­ic plat­form, Vi­vid­ion wrote, it has un­cov­ered a pock­et on STAT3 that they can make oral­ly avail­able com­pounds against, there­by achiev­ing "near com­plete in­hi­bi­tion" of STAT3. The two com­pa­nies are look­ing at both on­col­o­gy and im­munol­o­gy ap­pli­ca­tions.
As for Roche, Vi­vid­ion not­ed they are de­vel­op­ing a slate of WRN in­hibitors — hit­ting a pro­tein that's in­volved in DNA dam­age sens­ing and re­pair, al­so known as the Wern­er he­li­case.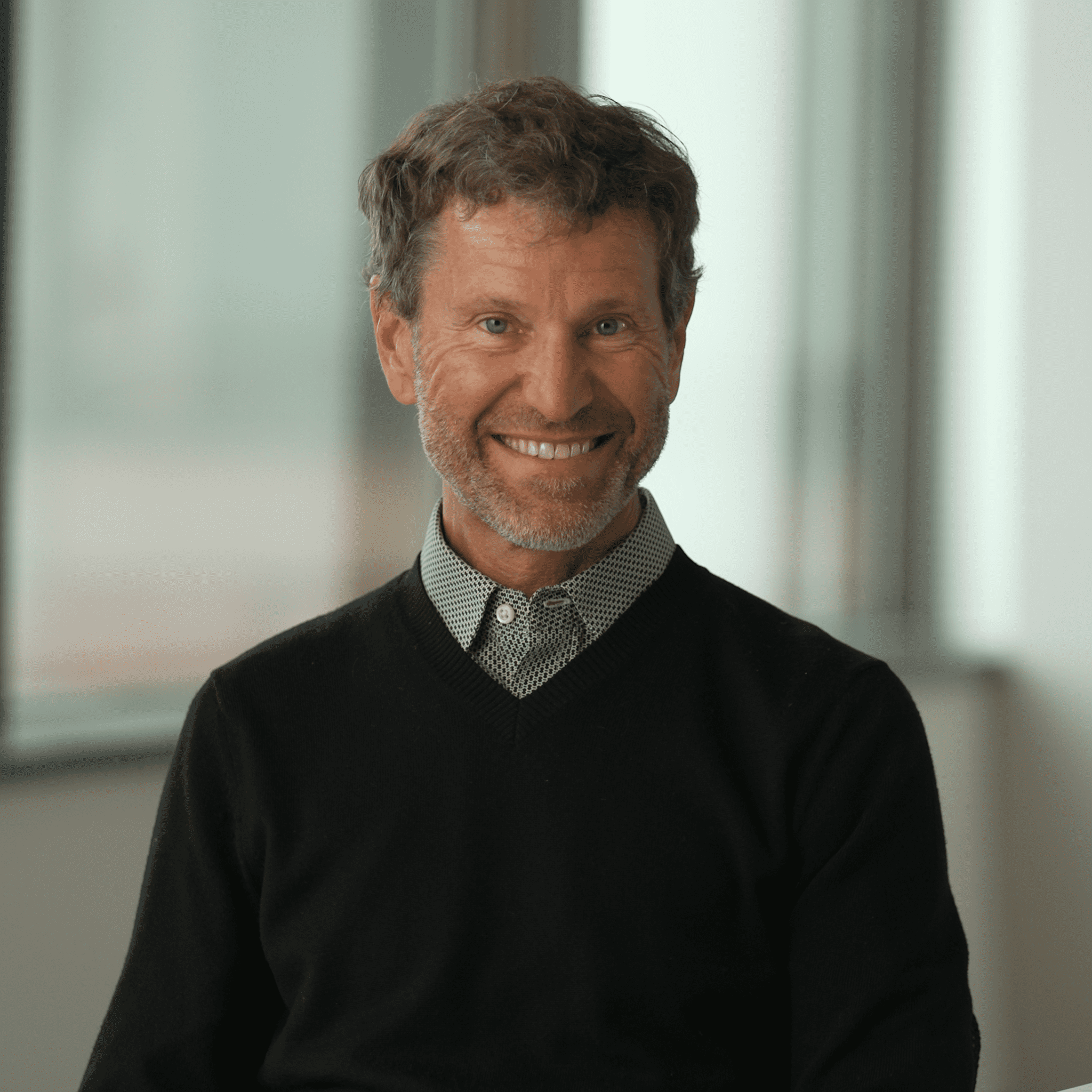 Diego Mi­ralles
Most of the new cash, though, will like­ly go to­ward the in-house work, fea­tur­ing a fo­cus on the KEAP1-NRF2 ax­is, with work un­der­way on NRF2 mu­tant and ad­dict­ed can­cers. So far, the com­pa­ny has burned through $74.1 mil­lion.
ARCH, Ver­sant and CHP stand to gain the most from the Nas­daq run, with 16%, 13.5% and 12.3% of the shares re­spec­tive­ly, while Nex­tech holds 5.7%. No­tably, Diego Mi­ralles — for­mer CEO of three cru­cial years who's since moved to Flag­ship and set­tled in­to a new chief ex­ec­u­tive job — is al­so list­ed for a 2.7% hold­ing (where­as Hat­field's was not dis­closed). — Am­ber Tong
Eras­ca breaks the si­lence with 11 pro­grams and big plans to go pub­lic
Al­most a year af­ter ex­pand­ing an al­ready mas­sive Se­ries B round, Eras­ca has filed S-1 pa­pers in the hopes of ad­vanc­ing its name­sake mis­sion: eras­ing can­cer.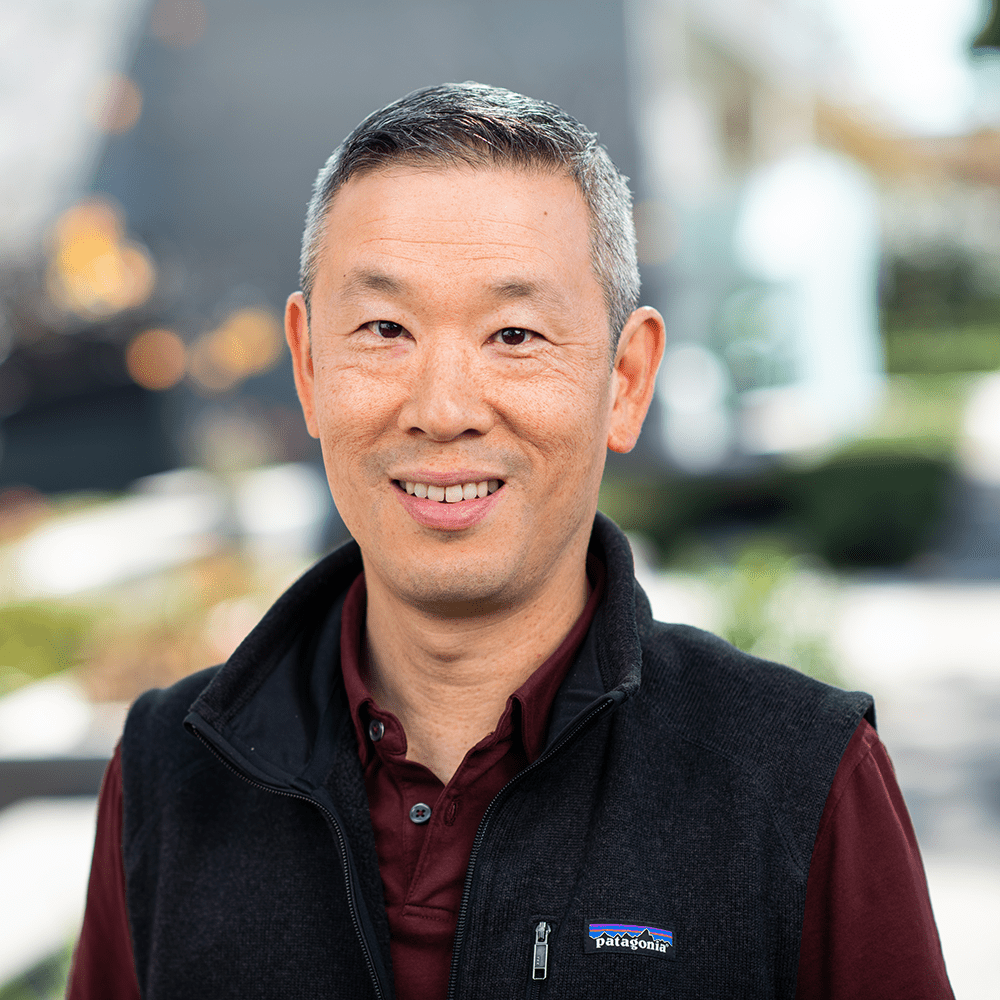 Jonathan Lim
CEO Jonathan Lim launched the com­pa­ny back in 2018, af­ter auc­tion­ing off his com­pa­ny Igny­ta to Roche for a tidy $1.7 bil­lion. For the first cou­ple of years, Lim re­leased few de­tails on what the com­pa­ny was work­ing on. Then at the be­gin­ning of this year, he un­veiled two pro­grams tar­get­ing pro­teins in a key can­cer sig­nal­ing path­way called RAS/MAPK.
Lim pen­ciled in a $100 mil­lion raise — though, in the last year or so, many com­pa­nies have gone on to raise much more. Last Au­gust, Eras­ca land­ed a $36 mil­lion ex­ten­sion on a $200 mil­lion Se­ries B round, bring­ing its to­tal raise to $300 mil­lion.
Eras­ca's two clin­i­cal pro­grams in­clude ERAS-601, li­censed from NiKand Ther­a­peu­tics, and ERAS-007, ac­quired from ASN Prod­uct De­vel­op­ment. They both tar­get the RAS/MAPK path­way, which is be­hind as many as half of all sol­id tu­mors, ac­cord­ing to Eras­ca. When the path­way be­comes over­ac­tive, can­cer cells can grow in an un­con­trolled fash­ion.
ERAS-601 and ERAS-007 in­hib­it SHP2 and ERK, re­spec­tive­ly: two pro­teins that act as "on/off switch­es" to the RAS/MAPK path­way. By tar­get­ing the pro­teins and clamp­ing down on the sig­nal­ing path­way, sci­en­tists be­lieve they can turn the RAS/MAPK switch "off," shut­ting down can­cer cells' abil­i­ty to grow and pro­lif­er­ate.
Eras­ca says it has 11 pro­grams in the works, in­clud­ing two pre­clin­i­cal can­di­dates and sev­en oth­er dis­cov­ery-stage pro­grams. The plan is to have four can­di­dates in the clin­ic with­in the next six quar­ters, and file an ad­di­tion­al IND every 12 to 18 months over the next five years.
Back in Jan­u­ary, the com­pa­ny named Nek­tar Ther­a­peu­tics vet Wei Lin as CMO. The Har­vard grad pre­vi­ous­ly worked at Roche/Genen­tech, where his team achieved three US and EU ap­provals for Tecen­triq.
"We have as­sem­bled what we be­lieve to be the deep­est, whol­ly-owned or con­trolled RAS/MAPK path­way-fo­cused pipeline in the in­dus­try," the com­pa­ny said in its S-1. — Nicole De­Feud­is
Ima­go looks to fol­low pos­i­tive PhII re­sults all the way to Wall Street
Back in No­vem­ber, Ima­go Bio­Sciences pulled in an $80 mil­lion crossover round that CEO Hugh Rien­hoff said would lead to a pub­lic de­but some­time this year. On Fri­day, the S-1 pa­pers land­ed in the SEC's hands.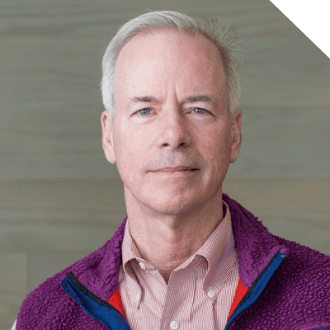 Hugh Rien­hoff
Ima­go pen­ciled in a $100 mil­lion raise to cre­ate small mol­e­cules that tar­get ly­sine-spe­cif­ic demethy­lase 1 (LSD1), an en­zyme that plays a role in the pro­duc­tion of blood cells in the bone mar­row. The com­pa­ny re­cent­ly read out pos­i­tive Phase II re­sults for its lead can­di­date, bomedem­stat, in bone mar­row can­cers.
In the study, 10 out of 12 pa­tients with es­sen­tial throm­bo­cythemia, a rare dis­or­der in which the body pro­duces too many platelets, dosed for more than six weeks showed a sig­nif­i­cant re­duc­tion of platelet counts. The drop hap­pened while pa­tients main­tained sta­ble he­mo­glo­bin lev­els, the com­pa­ny said.
And in a sep­a­rate study in pa­tients with ad­vanced myelofi­bro­sis — a type of bone can­cer that dis­rupts the body's nor­mal pro­duc­tion of blood cells — 94% of pa­tients showed a re­duc­tion of 50% or more in symp­toms. Out of 34 pa­tients eval­u­at­ed for mu­tant al­lele fre­quen­cies, the num­ber de­creased in 15 and re­mained the same in 16, with no new mu­ta­tions in the 660 days that fol­lowed.
"The study is now ful­ly en­rolled, so we look for­ward to shar­ing our cu­mu­la­tive da­ta as we con­tin­ue to ad­vance this in­ves­ti­ga­tion­al pro­gram for pa­tients who have few ther­a­peu­tic al­ter­na­tives," CMO Wan-Jen Hong said of the MF study ear­li­er this month.
Up­on un­veil­ing the com­pa­ny's Se­ries C in No­vem­ber, CBO Ed Barac­chi­ni told End­points News that the best-case sce­nario would be to launch both Phase III stud­ies in mid-2022.
Ac­cord­ing to the S-1, Ima­go plans on de­vel­op­ing bomedem­stat and oth­er LSD1-tar­get­ing can­di­dates for oth­er in­di­ca­tions such as poly­cythemia ve­ra, he­mo­glo­binopathies and sol­id tu­mors. — Nicole De­Feud­is
Dy­nacure eyes pub­lic de­but with Io­n­is-de­vel­oped drug
Just over a year af­ter com­plet­ing a mod­est $55 mil­lion Se­ries C round, French biotech Dy­nacure is look­ing for its own stock tick­er.
The com­pa­ny pen­ciled in a $100 mil­lion raise, ac­cord­ing to its F-1.
Dy­nacure was found­ed in 2016 as part of a part­ner­ship be­tween Io­n­is and a French re­search cen­ter called the In­sti­tute of Ge­net­ics and Mol­e­c­u­lar and Cel­lu­lar Bi­ol­o­gy. While Io­n­is was on the verge of an ap­proval for its block­buster Spin­raza in spinal mus­cu­lar at­ro­phy, Dy­nacure was look­ing to use an­ti­sense to treat cen­tronu­clear my­opa­thy — a group of dis­or­ders sim­i­lar­ly marked by mus­cle wast­ing and weak­ness.
Peo­ple with CNM be­gin ex­pe­ri­enc­ing mus­cle weak­ness at any time from birth to ear­ly adult­hood, and many die with­in the first 18 months of life, ac­cord­ing to Dy­nacure. Pa­tients who sur­vive longer need in­tense man­age­ment, in­clud­ing per­ma­nent ven­ti­la­tion, or feed­ing tubes.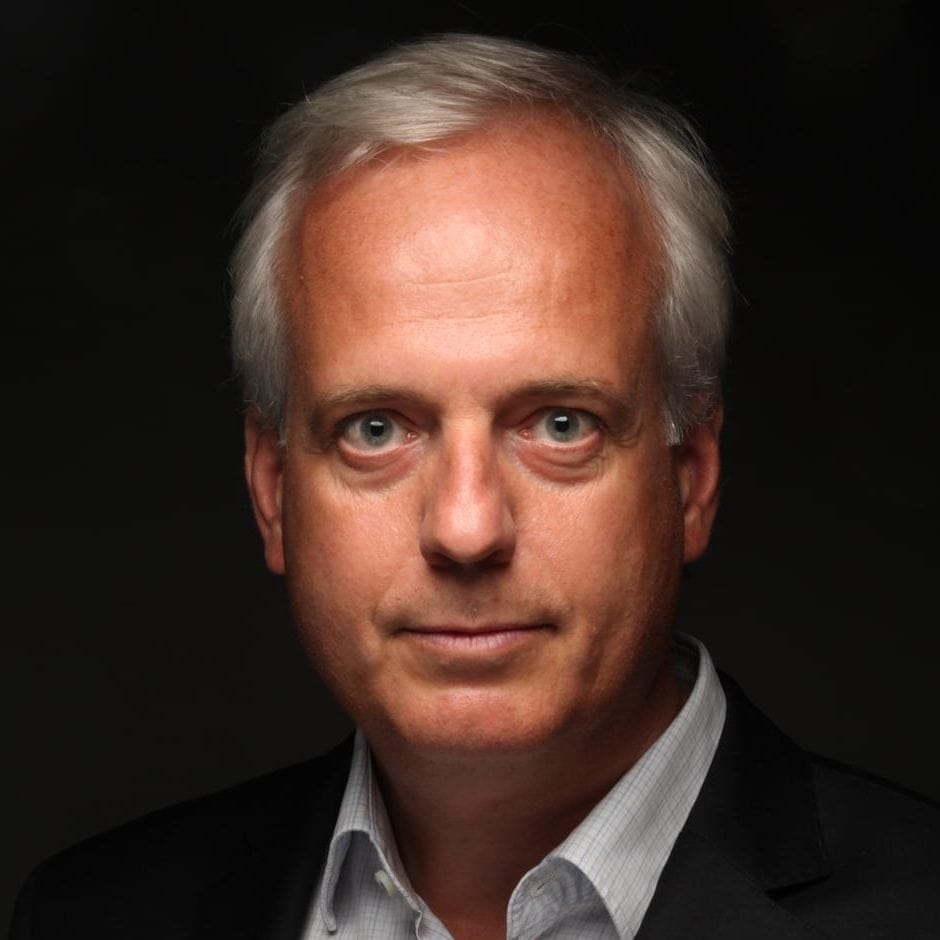 Stéphane van Rooi­jen
The com­pa­ny's lead can­di­date, DYN101, is cur­rent­ly in a Phase I/II tri­al in Eu­rope, and re­searchers hope to ex­pand the tri­al in the Unit­ed States in the sec­ond half of this year, the F-1 states.
"Our an­i­mal da­ta sug­gests that Dyn101 may be able to halt dis­ease pro­gres­sion or po­ten­tial­ly re­verse it," CEO Stéphane van Rooi­jen told End­points News in 2018.
Dy­nacure's plan­ning an in­ter­im phar­ma­co­ki­net­ic and safe­ty read­out in the sec­ond half of 2022, with fi­nal da­ta slat­ed for 2023. — Nicole De­Feud­is