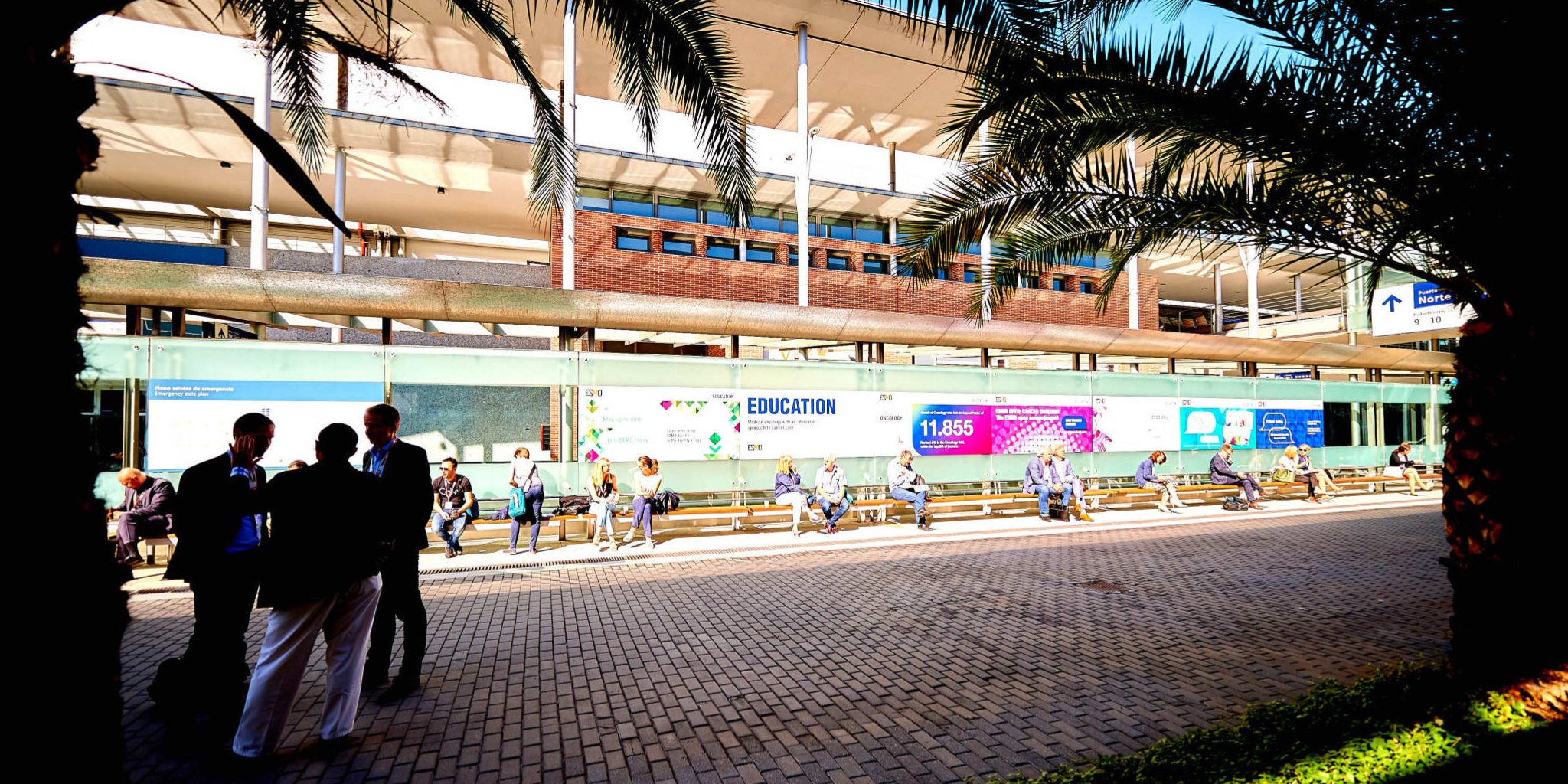 #ES­MO17: Eli Lil­ly sets the stage for a CDK 4/6 show­down with Pfiz­er, No­var­tis — but not ex­act­ly to its ad­van­tage
MADRID — Eli Lil­ly came to ES­MO with an eye to dis­tin­guish­ing abe­maci­clib as it pre­pares to launch its CDK 4/6 can­cer drug against ri­vals from No­var­tis and Pfiz­er. It may have done that, but not ex­act­ly as Lil­ly ex­ecs would have liked.
Cur­rent­ly un­der pri­or­i­ty re­view at the FDA, abe­maci­clib reg­is­tered the pos­i­tive da­ta need­ed to win over reg­u­la­tors in MONARCH-3. Re­searchers tracked a 46% re­duc­tion in the risk of dis­ease pro­gres­sion in the tri­al arm in­clud­ing pre­vi­ous­ly un­treat­ed women with ad­vanced breast can­cer, com­par­ing a com­bi­na­tion of abe­maci­clib added to stan­dard care. There was al­so a 59% re­sponse rate on tu­mor shrink­age com­pared to 44% in the con­trol arm pro­vid­ed stan­dard ther­a­py.
The me­di­an pro­gres­sion-free sur­vival rate and over­all sur­vival num­bers aren't in yet.
That's all ap­proval-wor­thy da­ta, but not nec­es­sar­i­ly the kind of ear­ly ef­fi­ca­cy re­sults that will in­tim­i­date any­one at Pfiz­er and No­var­tis wor­ried about mar­ket share.
Where it gets trou­ble­some for Eli Lil­ly, though, is on the side ef­fect da­ta.
Rates of di­ar­rhea and neu­trope­nia were 81.3% and 41.3% with abe­maci­clib, and 29.8% and 1.9% with place­bo, re­spec­tive­ly.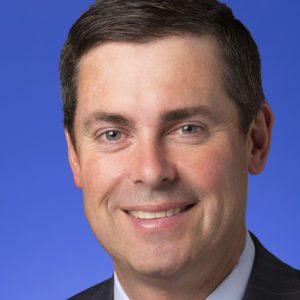 David Ricks, Eli Lil­ly CEO
The in­ves­ti­ga­tors are quick to say that the di­ar­rhea is typ­i­cal­ly fair­ly low grade and read­i­ly man­aged, but it's the kind of com­mon ef­fect that could well per­suade doc­tors to pre­fer ei­ther Kisqali or Ibrance for their HR-pos­i­tive, HER2-neg­a­tive pa­tients.
That's not the kind of dis­tin­guish­ing fac­tor you want to raise, es­pe­cial­ly when you're late to the game.
Ever­core ISI's Umer Raf­fat al­so sent out a note on Sun­day high­light­ing an im­bal­ance of throm­boem­bol­ic events, which could earn a warn­ing la­bel from the FDA that would give com­peti­tors a dis­tinct edge as well.
Not good.
Eli Lil­ly has as­sert­ed that it can make abe­maci­clib the best-in-class pick among the three CDK 4/6 drugs field­ed by three phar­ma gi­ants with se­ri­ous sales ef­forts. And that con­fi­dence has built peak sales es­ti­mates to close to $2 bil­lion a year. For now.
Re­searchers al­so high­light­ed new ev­i­dence that sug­gests there are pa­tient groups that would ben­e­fit more by start­ing on stan­dard ther­a­py and adding a CDK 4/6 drug as a sec­ond-line ther­a­py.
"Now for the first time,we have in­sights sug­gest­ing that pa­tients with cer­tain clin­i­cal char­ac­ter­is­tics may ben­e­fit dif­fer­ent­ly from treat­ment with a CDK 4/6 in­hibitor, in­clud­ing the pos­si­bil­i­ty that some pa­tients with a good prog­no­sis may be able to start on en­docrine ther­a­py alone," said lead au­thor An­ge­lo Di Leo. "In such pa­tients, CDK 4/6 in­hibitors could po­ten­tial­ly be re­served as a next line of treat­ment for metasta­t­ic dis­ease. This idea war­rants fur­ther study giv­en our da­ta. In our study, near­ly one-third of pa­tients had bone metas­tases on­ly or a tu­mor re­laps­ing sev­er­al years af­ter stop­ping ad­ju­vant en­docrine ther­a­py. This is a clin­i­cal­ly rel­e­vant pro­por­tion of pa­tients for whom we may con­sid­er de­lay­ing use of a CDK 4/6 in­hibitor. This may be a more op­ti­mal treat­ment strat­e­gy for some pa­tients since it can avoid the tox­i­c­i­ty of first line CDK 4/6 in­hibitors and save costs."
Pay­ers won't over­look that ob­ser­va­tion.
We won't have long to wait be­fore things heat up on the mar­ket. Lil­ly nabbed a pri­or­i­ty re­view for this drug in Ju­ly, set­ting up a fi­nal de­ci­sion by Jan­u­ary.
Lil­ly needs a steady stream of sig­nif­i­cant new drug ap­provals if new CEO Dave Ricks ex­pects to keep its in­vestors hap­py. The FDA have helped out by putting baric­i­tinib back on track, but we won't know that for sure un­til next year.
---
Im­age cred­it: ES­MO