Es­ti­mat­ing a US price tag of $5K per course, remde­sivir is set to make bil­lions for Gilead, says key an­a­lyst
Da­ta on remde­sivir — the first drug shown to ben­e­fit Covid-19 pa­tients in a ran­dom­ized, con­trolled tri­al set­ting — may be murky, but its mak­er Gilead could reap bil­lions from the sales of the failed Ebo­la ther­a­py, ac­cord­ing to an es­ti­mate by a promi­nent Wall Street an­a­lyst. How­ev­er, the fore­cast, which is based on a $5,000-per-course US price tag, trig­gered the ire of one top drug price ex­pert.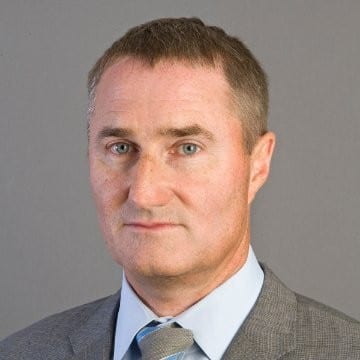 Ge­of­frey Porges
Gilead has been ret­i­cent about its pric­ing plans, with com­pa­ny chief Dan O'Day em­pha­siz­ing the need for the com­pa­ny to be re­spon­si­ble. "I don't think there is a prece­dent for this," he said in re­sponse to the ques­tion posed by SVB Leerink an­a­lyst Ge­of­frey Porges in a post-earn­ings con­fer­ence call last month. "There is no rule book out there, oth­er than that we need to be very thought­ful about how we can make sure we pro­vide ac­cess to our med­i­cine to pa­tients around the globe and do that in a sus­tain­able way for the com­pa­ny."
But on Wednes­day, Porges said he ex­pect­ed the drug to car­ry a list price of $5000 per course in the Unit­ed States, above the cost-ef­fec­tive es­ti­mate of $4,500 gen­er­at­ed by ICER, an in­creas­ing­ly in­flu­en­tial watch­dog that typ­i­cal­ly fa­vors a con­ser­v­a­tive ap­proach to pric­ing based on an in­ter­ven­tion's ben­e­fit be­yond the stan­dard-of-care.
Al­though Remde­sivir is the on­ly ther­a­py so far to show a sta­tis­ti­cal­ly sig­nif­i­cant im­pact in help­ing hos­pi­tal­ized Covid-19 pa­tients with mod­er­ate-to-se­vere dis­ease re­cov­er faster (by four days) in a ran­dom­ized, place­bo-con­trolled study — the gold-stan­dard for ben­e­fit-risk cal­cu­la­tions — it is by no means a sil­ver bul­let. The drug, which thwarts an en­zyme the virus re­lies on to repli­cate, did not re­duce the rate of mor­tal­i­ty by a sta­tis­ti­cal­ly sig­nif­i­cant ex­tent in the tri­al.
ICER broke its usu­al prac­tices in ear­ly May to con­duct its own analy­sis based on 'raw and im­ma­ture da­ta' to come up with two dif­fer­ent ways to rea­son­ably price for the drug. The first, the 'cost re­cov­ery' mod­el in which the man­u­fac­tur­er prices the ther­a­py on the ba­sis of the min­i­mum costs of pro­duc­tion, chalked up a price of $10 for a 10-day course. (Al­though da­ta from a Gilead tri­al sug­gest a 5-day reg­i­men of the drug is as ef­fec­tive as the 10-day course).
But un­der the tra­di­tion­al cost-ef­fec­tive­ness mod­el, which looks at in­cre­men­tal health ben­e­fits and costs with­in the health sys­tem, the com­pa­ny would be jus­ti­fied to sell the same reg­i­men for $4,500, ICER sug­gest­ed in a draft re­port.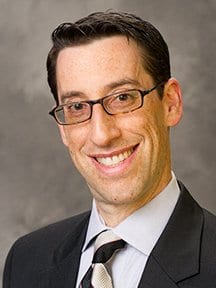 Michael Car­rie Rut­gers Uni­ver­si­ty
Michael Car­ri­er, a Rut­gers Uni­ver­si­ty law school pro­fes­sor who spe­cial­izes in in­tel­lec­tu­al prop­er­ty, in a pre­vi­ous in­ter­view with End­points News not­ed that there isn't any sim­ple for­mu­la to cal­cu­late the ide­al price of a ther­a­py. "Just psy­cho­log­i­cal­ly, a cost or price be­low $1,000 seems to be more af­ford­able. I don't think it's go­ing to be $10. I don't think it'll be close to $4500."
"Wall Street ex­pect­ing $GILD to ex­tract max­i­mum rev­enue ex­ceed­ing treat­ment val­ue. No one should be sur­prised by this," said Pe­ter Bach, the di­rec­tor of Memo­r­i­al Sloan Ket­ter­ing's Cen­ter for health pol­i­cy and out­comes, in re­sponse to Porges' es­ti­mate of $5,000-per-course on Twit­ter.
Gilead rose to promi­nence by vault­ing HIV to the ranks of a chron­ic dis­ease and as the pur­vey­or of im­pos­si­bly high-priced, but fan­tas­ti­cal­ly ef­fec­tive, he­pati­tis C drugs. Orig­i­nal­ly priced at $1000 per hep C pill, the US drug­mak­er drew the wrath of law­mak­ers and pol­i­cy­mak­ers at home and abroad, and as a re­sult of in­tense scruti­ny and emerg­ing com­pe­ti­tion, prices were re­vised down­wards.
Porges, on Wednes­day, es­ti­mat­ed the drug will be priced at $4000 per course in Eu­rope and $2000 for the same reg­i­men in oth­er mar­kets. Over­all, the fore­cast glob­al remde­sivir sales is $1.9 bil­lion by the end of this year, jump­ing to $6.7 bil­lion in 2021 (bol­stered by gov­ern­ment stock­pil­ing) and then in a range of $5.8 to $6.9 bil­lion in lat­er years.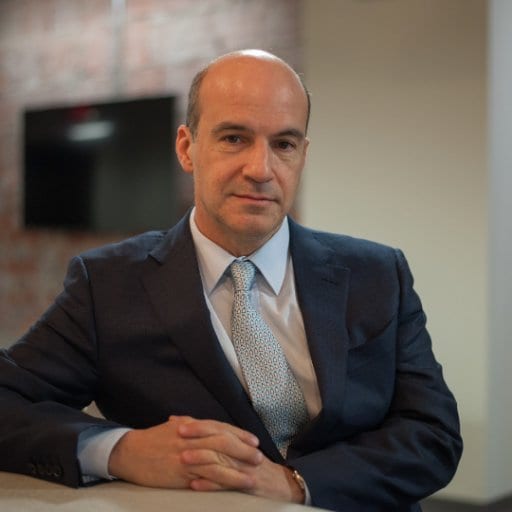 Pe­ter Bach
"This fore­cast has more un­cer­tain­ty than any that we have pub­lished in the last 15 years, but it re­flects our view that remde­sivir works, it saves med­ical and so­ci­etal costs by short­en­ing dis­ease du­ra­tion and re­duc­ing sever­i­ty, and we be­lieve that Gilead will be per­mit­ted to cap­ture re­duced but still re­al prof­itabil­i­ty from the prod­uct," he wrote. "We al­so be­lieve that SARS-nCoV2 (the virus be­hind Covid-19) is not go­ing away, or be­ing elim­i­nat­ed by vac­ci­na­tion (we do fore­cast grad­ual adop­tion of vac­ci­na­tion, but in our view that is un­like­ly to stop gov­ern­ment stock­pil­ing of remde­sivir)."
Len Yaffe, a for­mer sell-side med­ical an­a­lyst who now works with a health­care hedge fund called Stoc*Doc Part­ners, said he does not see the US da­ta on hos­pi­tal­ized/in ICU/on ven­ti­la­tor pa­tients sup­port Porges' rev­enue pro­jec­tions.
"I ex­pect the num­ber of dai­ly new cas­es to drop sig­nif­i­cant­ly by Sep­tem­ber from the cur­rent run rate of 20,000 to un­der 10,000 — by the late fall, there should be drugs ef­fec­tive in ear­li­er treat­ment that would min­i­mize the mod­er­ate to se­vere­ly ill pa­tient group," he told End­points. "So, if I am wrong, and there is a sig­nif­i­cant sec­ond wave ( I ex­pect a mi­nor one) this win­ter, then he (Porges) could be cor­rect…but I think he needs to base his case on the pos­si­ble in­tro­duc­tion of oth­er phar­ma­ceu­ti­cals, a new case pro­jec­tion (not just that the virus is "not go­ing away"), and not on grad­ual adop­tion of vac­ci­na­tion."
Porges' fore­cast is cer­tain­ly gen­er­ous, but the da­ta on the drug are less than stel­lar. On­ly days ago, Gilead un­veiled da­ta from an open-la­bel late-stage study that gen­er­at­ed more ques­tions than an­swers on the mag­ni­tude of remde­sivir's ben­e­fit in the treat­ment of Covid-19. In this tri­al, pa­tients clas­si­fied as hav­ing mod­er­ate dis­ease were 65% more like­ly to show "clin­i­cal im­prove­ment" on a five-day reg­i­men com­pared to those giv­en stan­dard-of-care — but not those on the 10-day course.
The di­choto­my per­plexed Baird an­a­lyst Bri­an Sko­r­ney. The da­ta "con­tin­ue to in­di­cate a very mar­gin­al clin­i­cal ben­e­fit, while re­in­forc­ing that a ben­e­fit is like­ly more than ran­dom noise," he wrote in a note. "We con­tin­ue to be­lieve that both the com­mer­cial op­por­tu­ni­ty for Gilead and the macro ben­e­fit of remde­sivir to so­ci­ety, at large, is very lim­it­ed."
Gilead, mean­while, has al­ready do­nat­ed 200,000 course sup­ply of remde­sivir to gov­ern­ments, in­vest­ed $50 mil­lion in de­vel­op­ing the drug, and ex­pects to spend an­oth­er $1 bil­lion as it ramps up fur­ther de­vel­op­ment and man­u­fac­tur­ing of remde­sivir. The com­pa­ny plans to dis­close its pric­ing plans in the com­ing weeks and kick off com­mer­cial sales in the sec­ond half of this year.
Stock­pil­ing could be­gin in late 2021, af­ter drug pro­duc­tion has been amped up, Porges said. "We as­sume that peak prof­itabil­i­ty (op­er­at­ing mar­gin) for remde­sivir is 19% in 2021, and then de­clines as more and more rev­enue comes from heav­i­ly dis­count­ed (80%+) gov­ern­ment stock­pil­ing pur­chas­es. As a re­sult of the much low­er prof­itabil­i­ty com­pared to Gilead's core busi­ness, the in­cre­men­tal prof­it con­tri­bu­tion is rel­a­tive­ly small (+2% in 2020, +10% in 2021 and then +1-4% in lat­er years)."
In the Unit­ed States, days af­ter topline da­ta on the drug were an­nounced by the NIH, the FDA is­sued a quick emer­gency use au­tho­riza­tion (a tem­po­rary move to al­low ac­cess to the drug while its mak­er gath­ers more da­ta in or­der to pur­sue stan­dard ap­proval). In the Eu­ro­pean Union, the med­i­cines reg­u­la­tor has rec­om­mend­ed ex­pand­ing com­pas­sion­ate use of remde­sivir in se­vere Covid-19 pa­tients, while a rolling re­view of the drug is on­go­ing. In the UK, the Gilead has struck a deal with the gov­ern­ment to sup­ply the drug for cer­tain Covid-19 pa­tients.
So­cial im­age: Daniel O'Day, AP Im­ages