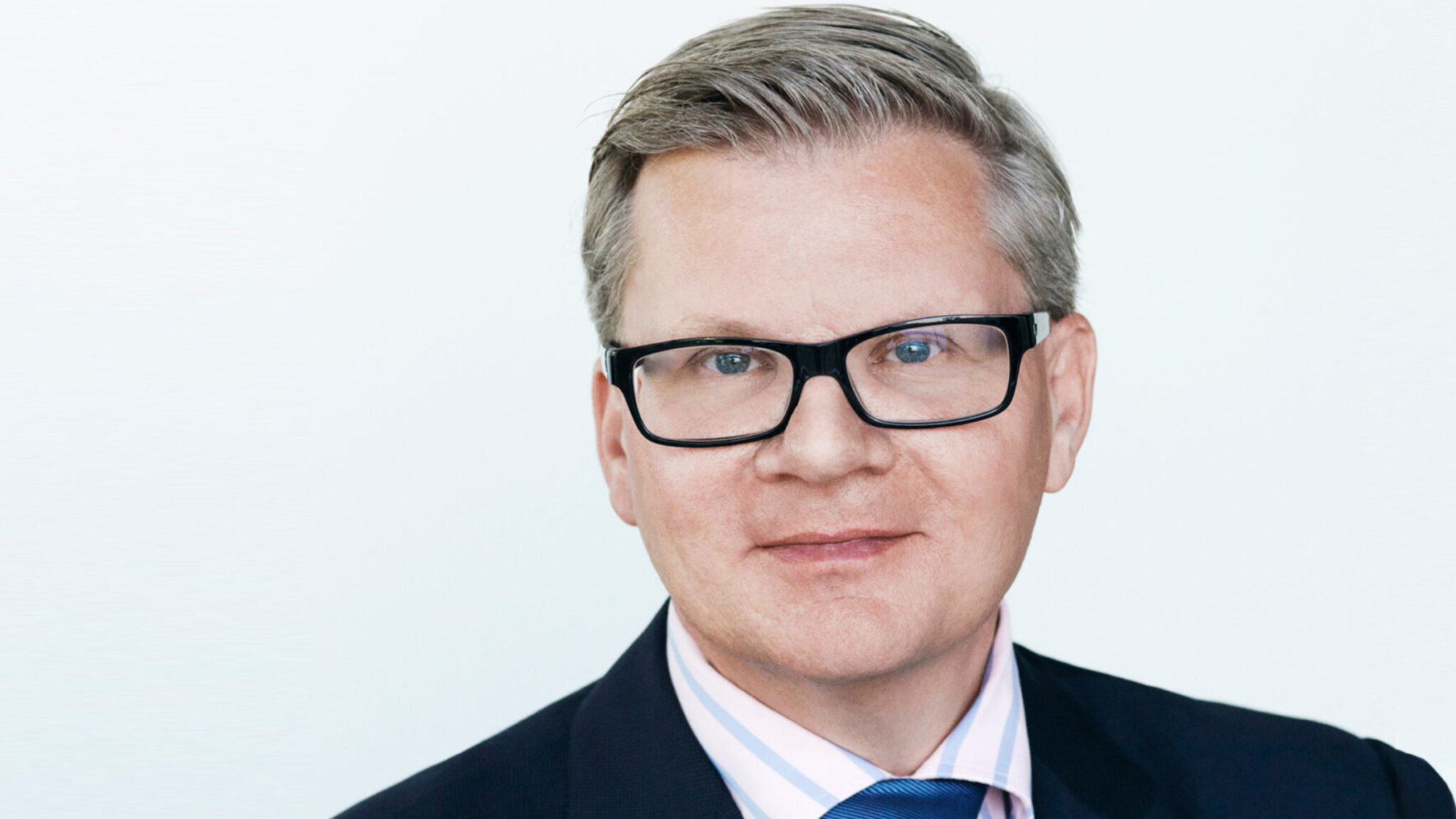 Johan Kördel, Sound Bioventures founding partner
Eu­ro­pean biotech VC clos­es first fund with over $120M in the bank, thanks to big in­vestors
No­vo Hold­ings starts the new year off with a bang — right in­to a biotech VC's first fund.
The firm an­nounced its undis­closed in­vest­ment — a "cor­ner­stone" in­vest­ment, ac­cord­ing to No­vo — this morn­ing in­to Sound Bioven­tures Fund I, a fund ap­pro­pri­ate­ly man­aged by Sound Bioven­tures. The ven­ture cap­i­tal firm aims to in­vest one-third of its fund in Scan­di­na­vian biotechs, an­oth­er third in US and UK biotechs, and the fi­nal third in oth­er Eu­ro­pean biotechs out­side Scan­di­navia and the UK.
No­vo Hold­ings was joined by Sam­in­vest, Væk­st­fonden, Rams­bury In­vest and the Eu­ro­pean In­vest­ment Fund, along­side oth­er pri­vate in­vestors.
With all in­vest­ments so far at first close, Sound's first fund has net­ted the VC $124 mil­lion (or €110 mil­lion).
Found­ing part­ner Jo­han Kördel told End­points News that they hope to get to €150 mil­lion in the next 12 months, and have a hard cap of €200 mil­lion, or just un­der $250 mil­lion, if the fund is "ex­treme­ly suc­cess­ful."
Sound has a three-man found­ing team. Casper Breum and Kördel, who spent 12 years to­geth­er at ma­jor VC Lund­beck­fonden be­fore go­ing off on their own to start Sound, are based in Eu­rope. And there's a third man be­hind the cur­tain — Bib­hash Mukhopad­hyay.
Based out of Wash­ing­ton, DC, Mukhopad­hyay used to be a prin­ci­pal at NEA. He was brought on board with Sound at the rec­om­men­da­tion of Søren Møller, a man­ag­ing part­ner at No­vo Seeds, to bring on some­one in the US.
"Møller made it clear to us that it's go­ing to be chal­leng­ing for you to be fi­nan­cial­ly suc­cess­ful, if you on­ly in­vest in Scan­di­navia," Kördel said.
Kördel con­tin­ued:
And in the work we did with Lund­beck­fonden Ven­tures, we in­vest­ed half of our in­vest­ments in the US and half in Eu­rope — so we were al­ready very at­tuned to hav­ing an in­ter­na­tion­al view on where to in­vest in life sci­ence. And we were en­cour­aged by, okay, we re­al­ly shouldn't be look­ing at this as an in­ter­na­tion­al fund, with some sim­i­lar­i­ties to what we had been do­ing be­fore. And then it be­came clear that we would ben­e­fit from hav­ing some­body in the US.
The VC's fo­cus is on biotechs with can­di­dates in clin­i­cal or late pre-clin­i­cal stages — and pri­mar­i­ly with­in rare dis­eases. How­ev­er, Kördel not­ed that Sound is not a huge fund, so while the part­ners like gene ther­a­py and cell ther­a­py, the CMC costs would be way high­er com­pared to pro­teins and small mol­e­cules.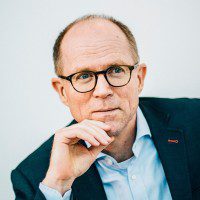 Søren Møller
Møller told End­points that No­vo en­gaged with Sound more di­rect­ly be­tween nine months and a year ago to get in­vest­ment un­der­way — but it was not the first time he had worked with the brains be­hind the op­er­a­tion at Sound. Kördel said that he had talked with Møller as far back as 2019 about strik­ing out on his own along­side Breum, and Møller had been coach­ing them since the ear­ly stage of the Covid-19 pan­dem­ic.
And while Møller would not dis­close the amount that No­vo in­vest­ed in­to Sound, he did say that the in­vest­ment was more sub­stan­tial than sym­bol­ic — and in­dica­tive of a po­ten­tial long-term re­la­tion­ship.
"When we launch or when we cor­ner­stone a new man­ag­er like this one, we def­i­nite­ly fore­see to par­tic­i­pate in the next fund and the next fund, so it's a long term re­la­tion­ship," Møller said.