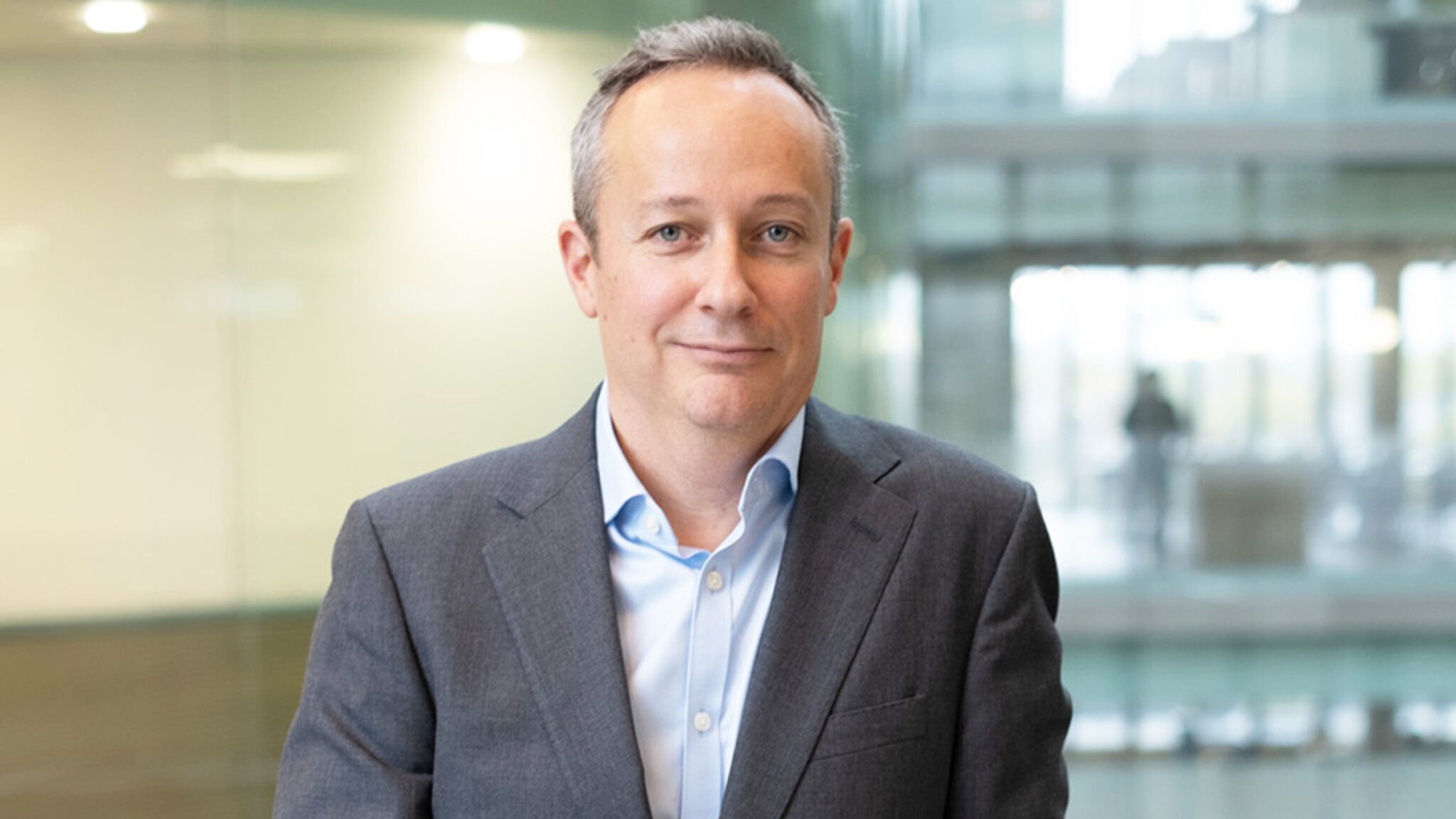 Eu­ro­pean in­vestors pour $156M to beat Blue­stone, Third Rock and RA Cap­i­tal in multi­bil­lion-dol­lar race to the clin­ic
Amid bur­geon­ing ef­forts to cre­ate a new type of cell ther­a­py out of reg­u­la­to­ry T cells — whether by chan­nel­ing or block­ing their im­muno­sup­pres­sive pow­er — Quell Ther­a­peu­tics wants to shoot for a first.
If every­thing goes well, the Syn­cona-backed biotech will be in the clin­ic ear­ly next year, mark­ing what it calls the his­toric feat of dos­ing a pa­tient with a CAR-Treg with mul­ti­ple edit­ed genes.
Hav­ing shied away from the spot­light since clos­ing a mod­est Se­ries A two years ago, Quell is now loud and clear about those next steps with $156 mil­lion in Se­ries B cash.
"This is the round where peo­ple sit up and take no­tice," was how CEO Iain McGill put it to End­points News.
The megaround is just part of it — and like­ly a small part at that. With­in the past year, mul­ti­ple out­fits from Jef­frey Blue­stone's Sono­ma to RA Cap­i­tal-backed Gen­tiBio to Third Rock's Aba­ta Ther­a­peu­tics have each bagged im­pres­sive rais­es to fund their re­spec­tive ap­proach­es, and that's not to men­tion Mozart, Egle, TRex Bio and oth­ers who are all promis­ing to gen­er­ate po­tent, sta­ble, safe and durable cells that can tamp ex­ces­sive au­toim­mune or in­flam­ma­to­ry re­ac­tions.
But come 2022, Quell reck­ons it will be in the ex­clu­sive club of clin­i­cal-stage com­pa­nies de­vel­op­ing a CAR-Treg. Sang­amo is the on­ly oth­er play­er it sees there for now.
The com­pa­ny al­so be­lieves that its plat­form, based on sci­ence out of King's Col­lege Lon­don, Uni­ver­si­ty Col­lege Lon­don and Han­nover Med­ical School, has picked out de­sign com­po­nents that make its Tregs even stronger.
Tregs, McGill ex­plained, are a dou­ble-edged sword: They can flip from a sup­pres­sor phe­no­type in­to an at­tack­ing, ef­fec­tor phe­no­type. In a worst case sce­nario, this change can lead not on­ly to lack of ef­fi­ca­cy but a safe­ty con­cern where­by the CAR-Tregs turn out to de­stroy the very tis­sue they were in­tend­ed to pro­tect.
To pre­vent that, Quell trans­duces the cells with mul­ti­ple copies of FOXP3, which McGill called the "mas­ter tran­scrip­tion fac­tor" for a Treg.
"By hard­wiring the cells with mul­ti­ple copies of FOXP3, you sort of lock the cells in that phe­no­typ­ic sup­pres­sion mode," he said. "So you tran­scrip­tion­al­ly lock them as a Treg. And that gives them sta­bil­i­ty. What we found when we start­ed do­ing that, be­cause in ad­di­tion to giv­ing the cells phe­no­typ­ic sta­bil­i­ty, it al­so in­creased their sup­pres­sive po­ten­cy."
The first pro­gram, which is de­signed to wean pa­tients off im­muno­sup­pres­sants fol­low­ing liv­er trans­plants, knocks in three ad­di­tion­al genes to "re­set the me­chan­ics of re­jec­tion." The UK has cleared a clin­i­cal tri­al and Quell is on track to re­cruit its first pa­tient by the end of this year.
Be­hind that it has lined up two pro­grams in dif­fer­ent di­rec­tions, one aimed at ALS and the oth­er for type 1 di­a­betes.
"Here, we ex­pect ex­e­cu­tion to be a con­tin­u­ing, fo­cus­ing chal­lenge and a key dif­fer­en­tia­tor for suc­cess," said Rachel Mears, part­ner at Jeito Cap­i­tal, which co-led the round along­side Ridge­back Cap­i­tal In­vest­ments, SV Health In­vestors and Fi­deli­ty Man­age­ment & Re­search Com­pa­ny.
Mears is join­ing the board of di­rec­tors along­side Ridge­back man­ag­ing di­rec­tor Jef­frey Long-McGie and SV man­ag­ing part­ner Houman Ashrafi­an.
The round will al­so help fund the build out of man­u­fac­tur­ing ca­pa­bil­i­ties, which McGill not­ed is sim­i­lar to tra­di­tion­al CAR-T but dif­fer­ent in mean­ing­ful ways. For in­stance, the pa­tients they're look­ing to treat are dif­fer­ent from the very sick can­cer pa­tients seek­ing au­tol­o­gous cell ther­a­pies, for whom vein-to-vein time is a life-or-death mat­ter.
Quell, on the oth­er hand, is work­ing with sta­ble pa­tients, such as those be­tween one and five years post-trans­plant:
We don't have to in­ter­vene im­me­di­ate­ly for each of these pa­tients, which means that we can ware­house pa­tients, we can se­quence pa­tients, we can bring them in­to our man­u­fac­tur­ing cen­ter in a way that suits the sched­ul­ing of man­u­fac­tur­ing, rather than hav­ing to or­ga­nize man­u­fac­tur­ing around pro­vi­sion of the leuka­phere­sis to man­u­fac­ture a prod­uct, which is ex­act­ly what you have to do in on­col­o­gy. So we can use the fa­cil­i­ty in a more or­dered and struc­tured process, which I think brings great ben­e­fit in terms of sta­bil­i­ty and ro­bust­ness of the man­u­fac­tur­ing process go­ing for­ward.