Ex-Bio­gen ex­ec Steve Holtz­man hears the call of Third Rock's am­bi­tious Deci­bel
Steve Holtz­man is one of the best con­nect­ed biotech ex­ecs in the Boston/Cam­bridge hub. He and George Scan­gos got to­geth­er and wooed Doug Williams in­to Bio­gen as the turn­around team's R&D chief, with Holtz­man head­ing up cor­po­rate de­vel­op­ment. And long be­fore then, back in the mid-90s, he be­came a close col­league with Bob Tep­per, Mark Levin, Kevin Starr – the founders of Third Rock — and John Maraganore, all ex­ecs at Mil­len­ni­um, prob­a­bly the biggest sin­gle biotech ex­ec­u­tive mill in the big and rapid­ly ex­pand­ing hub city.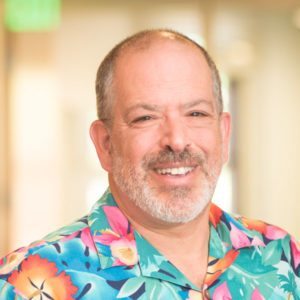 Steven Holtz­man, CEO Deci­bel Ther­a­peu­tics
Now, af­ter "re­tir­ing" from Bio­gen last fall, Holtz­man — who was the found­ing CEO at In­fin­i­ty Phar­ma­ceu­ti­cals — is fol­low­ing a trail that Doug Williams took last fall, jump­ing back to the helm of a biotech start­up and be­gin­ning the process of turn­ing it in­to a promi­nent new R&D or­ga­ni­za­tion, this time fo­cused on new drugs for hear­ing loss.
In part, this was his 24-year-old son's idea. His mo­ti­vat­ing com­ment:
"Dad, you're ap­proach­ing the 5th an­niver­sary of your 3-year Bio­gen plan, what are you go­ing to do next?"
What's next turned out to be Deci­bel Ther­a­peu­tics, a re­cent start­up large­ly fi­nanced by his old friends and col­leagues at Third Rock, manned by some of those Mil­len­ni­um ex­ecs he teamed with more than 20 years ago.
Deci­bel got start­ed in style with a whop­ping $52 mil­lion ven­ture round last Oc­to­ber. And Holtz­man is think­ing big about its fu­ture.
To­day, Deci­bel is a com­pa­ny with a fair­ly stan­dard, start­up staff of 20. By the end of next year, says Holtz­man, it should be near­ing 100. And among his first tasks is flesh­ing out Deci­bel's ex­ec­u­tive team.
"Not all mon­ey is green," says Holtz­man, you need tra­di­tion­al VCs, crossovers and oth­ers "who share your vi­sion, as op­posed to look­ing for a quick ex­it." He's sat­is­fied that Third Rock has his back on that score.
"The idea of build­ing the 1,051st dis­cov­ery com­pa­ny didn't in­ter­est me at this point," says Holtz­man.
Deci­bel, though, was a dif­fer­ent mat­ter. In­stead of a biotech fo­cused on a pure un­met med­ical need, he was drawn in by the chance of de­vel­op­ing new ther­a­pies that could ad­dress a range of trig­gers for hear­ing loss, from the nar­row­ly de­fined pa­tient groups whose hear­ing loss can be trig­gered by spe­cif­ic drugs, to hear­ing loss due to an ex­po­sure to loud nois­es, or the sim­ple wear and tear of the years. He counts him­self in that last group, and a sis­ter suf­fer­ing from a pro­found con­gen­i­tal hear­ing loss has helped sen­si­tive him to the rest of the field.
With Deci­bel, the peo­ple were right, the mon­ey was right and the sci­ence was right, says Holtz­man. In this case, the biotech is pur­su­ing the role that neu­rotrophins play in restor­ing synaps­es and re­pair­ing hear­ing, with three key sci­en­tif­ic founders: Charles Liber­man at Har­vard Med­ical School, Gabriel Cor­fas at the Uni­ver­si­ty of Michi­gan, Scripps' Ul­rich Müller, and Al­bert Edge from Mass­a­chu­setts Eye and Ear.
The goal now: "Giv­en that we're right at the be­gin­ning of the whole un­fold­ing sto­ry of hear­ing ther­a­peu­tics, I don't see why we can't be the world's lead­ing hear­ing ther­a­peu­tics com­pa­ny."
It's all ahead.