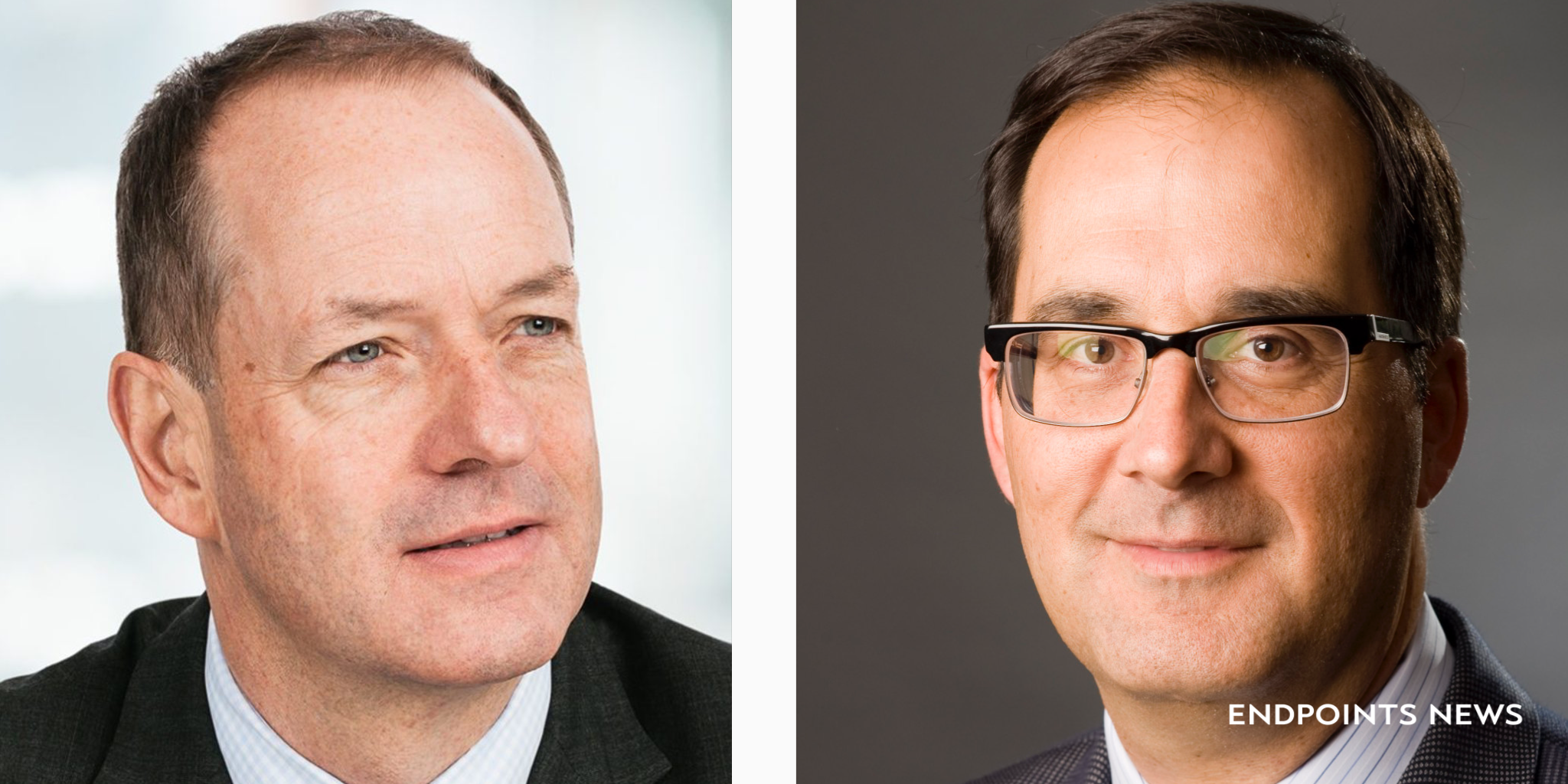 Ex-GSK CEO An­drew Wit­ty goes biotech, tak­ing a board seat at G1
An­drew Wit­ty and G1 CEO Mark Vel­le­ca File Pho­to
---
An­drew Wit­ty may have just stepped out of the top job at the multi­na­tion­al phar­ma gi­ant Glax­o­SmithK­line, but he isn't leav­ing bio­phar­ma.
G1 Ther­a­peu­tics $GTHX tells me that Sir An­drew is join­ing the board of di­rec­tors at the Re­search Tri­an­gle Park, NC-based biotech, in a clear coup for the new­ly pub­lic com­pa­ny.
"I had met him a cou­ple of times," says CEO Mark Vel­le­ca. "Glax­o­SmithK­line has a pres­ence in North Car­oli­na. I was im­pressed by his re­marks on where the in­dus­try is head­ing, is­sues of ac­cess," mar­ket­ing and more. "The fact that he has led the de­vel­op­ment of mul­ti­ple prod­ucts that have been sold glob­al­ly, ben­e­fit­ing pa­tients from all dif­fer­ent ther­a­peu­tic ar­eas was an ex­pe­ri­ence base we didn't have on the board."
Ex­ecs at Hat­teras Ven­ture Part­ners, a long­time backer, helped with the in­tro­duc­tions, and the tim­ing was ex­act­ly right. G1 com­plet­ed its IPO just two months ago, rais­ing more than $100 mil­lion as well as ex­pec­ta­tions on some new board ad­di­tions. And Wit­ty left the helm of GSK in March.
Wit­ty had his ups and downs dur­ing his 9-year stint at the top of the phar­ma gi­ant, cer­tain­ly, but he per­sist­ed in main­tain­ing a fo­cus on ethics and cor­po­rate per­for­mance that can on­ly ben­e­fit G1, adding some gilt-edged cred­i­bil­i­ty and glob­al Street rep as well as a guid­ing force for the com­pa­ny as they push their lead drug through a slate of mid-stage stud­ies.
Gen­er­al­ly, one board post will lead to a few oth­ers for the top-ranked ex­ecs. So does this mean we'll be see­ing more of these an­nounce­ments from Wit­ty?
I man­aged to get a ques­tion to him via e-mail on that score, but all I heard back was that he "has noth­ing fur­ther to add."
Wit­ty does have oth­er work to at­tend to. He is Chan­cel­lor of the Uni­ver­si­ty of Not­ting­ham in Eng­land and a vis­it­ing pro­fes­sor at Im­pe­r­i­al Col­lege Lon­don. Here's his pre­pared state­ment:
"As some­one who is pas­sion­ate about the de­vel­op­ment of new and mean­ing­ful med­i­cines, I am de­light­ed to join the G1 board of di­rec­tors. The en­cour­ag­ing ear­ly clin­i­cal da­ta gen­er­at­ed by G1's CDK 4/6 in­hibitors sup­port their po­ten­tial to im­prove pa­tient out­comes in mul­ti­ple on­col­o­gy in­di­ca­tions. I look for­ward to work­ing with the G1 team at this ex­cit­ing time of cor­po­rate growth."