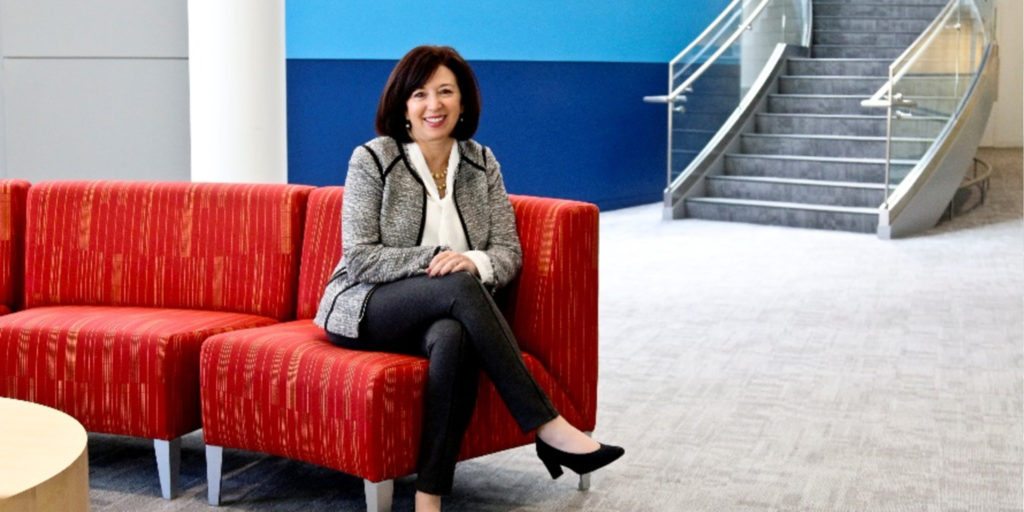 Two former executive heavyweights at Johnson & Johnson have left the pharma giant to launch a rather stealthy startup called Aro Biotherapeutics – and they are starting out with some drug tech they're already closely familiar with.
The company's president and CEO is Sue Dillon, an R&D champion and the ex-global therapeutic area head for immunology in the Janssen Pharmaceuticals unit of J&J. Her co-founder and CSO is Karyn O'Neil, the former venture leader for Centyrex, another J&J unit.
The company is flying deeply under the radar, with virtually no web presence aside from BioCentury's news of Aro's launch. Dillon did not immediately respond to our request for more info on the company, but here's what we do know:
Aro is working with a novel class of alternative scaffold molecules called Centyrins, which can be engineered to bind to target proteins with an interface of similar size to those used by antibodies. This tech was being developed at Centyrex (the J&J unit where O'Neil, the inventor of the Centyrin platform, previously worked), and that platform has been licensed out to two cancer companies: Ontario-based Fusion Pharmaceuticals and San Diego-based Poseida Therapeutics, the latter of which was housed in J&J's San Diego JLABs back in 2015. Fusion is developing Centyrin-based alpha-particle radiotherapeutics, and Poseida is developing autologous T cell and NK cell therapies that express Centyrins or Centyrin CAR molecules.
According to J&J: "Aro Biotherapeutics has exclusive worldwide rights to the Centyrin IP estate with Janssen reserved fields including and pursuant to Fusion Pharmaceuticals Inc. and Poseida Therapeutics Inc."
Dillon and O'Neil join the great migration out of Big Pharma and into small biotech, as esteemed R&D leaders increasingly seek opportunities elsewhere. O'Neil retired from her role at Centyrex back in December, according to her LinkedIn, to co-found Aro with Dillon. As for Dillon, she left her role at J&J around the same time.
"Having supported Sue for many years during her tenure here at Janssen/J&J, I have a great deal of respect for her leadership, vision and determination to continue to make a difference in patients' lives and in the life sciences industry," wrote J&J's global therapeutic area communication leader Brian Kenney in an email.
Kenney noted that Dillon retired from J&J after a "16 year successful career" with the company.
Kenney says Newman Yeilding, head of immunology development at Janssen, is leading the therapeutic area for immunology until the company finds a replacement for Dillon.
---
Image: Sue Dillon. Janssen
---
The best place to read
Endpoints News

? In your inbox.

Comprehensive daily news report for those who discover, develop, and market drugs. Join 47,100+ biopharma pros who read Endpoints News by email every day.

Free Subscription
---
---
---