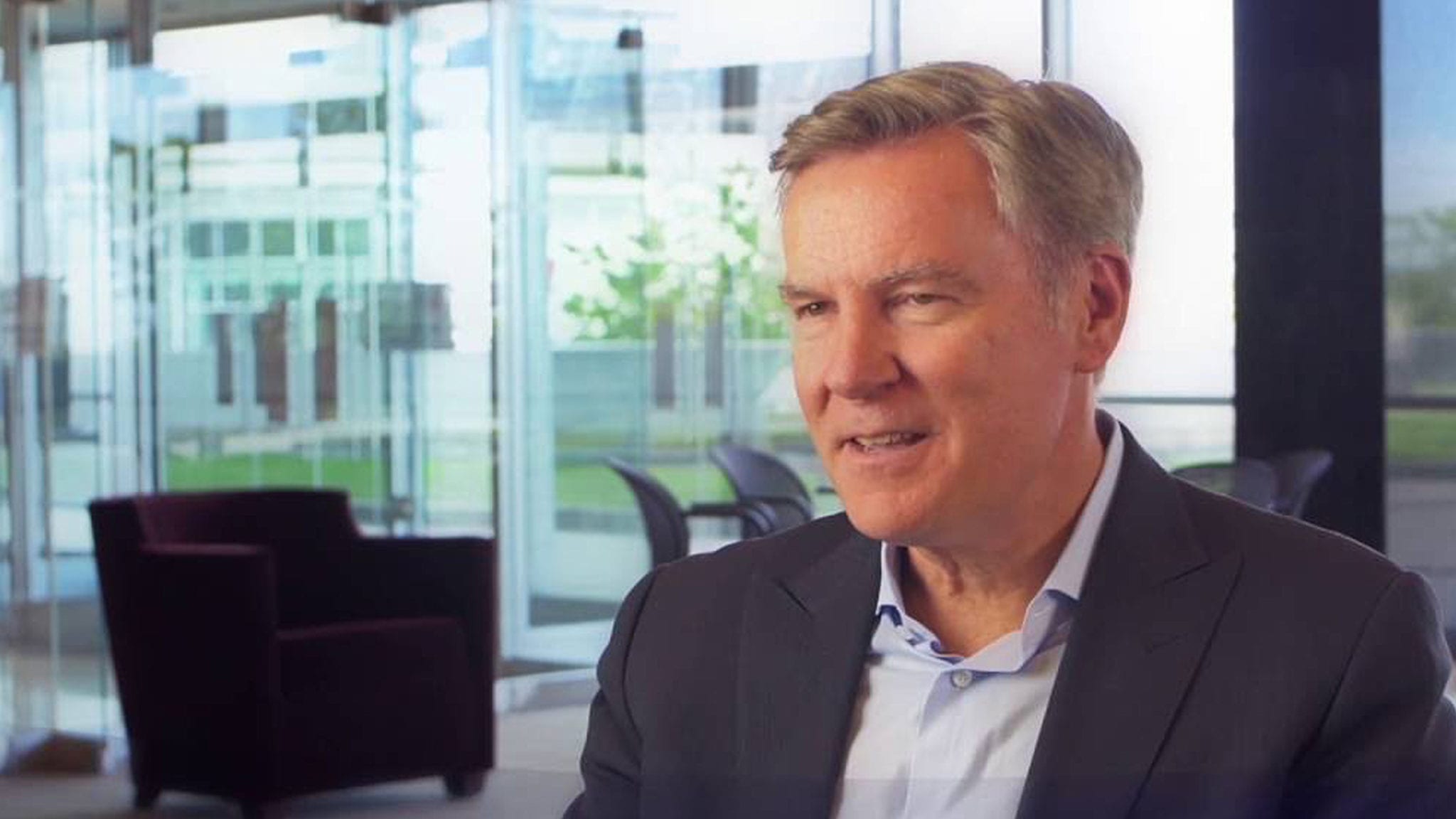 Mark Timney Purdue from Youtube
Ex-Pur­due CEO stands to earn a huge wind­fall in No­var­tis' buy­out of the Med­i­cines Co
Mark Tim­ney, the ex-Pur­due Phar­ma CEO named in dozens of law­suits against the Oxy­Con­tin mak­er, stands to earn over $85 mil­lion in No­var­tis's $9.7 bil­lion buy­out of the Med­i­cines Com­pa­ny.
Tim­ney joined the Med­i­cines Com­pa­ny as CEO in De­cem­ber, af­ter four years helm­ing the com­pa­ny broad­ly con­sid­ered to be at the heart of the opi­oid abuse cri­sis. SEC fil­ings from the time of his hire show he agreed to pur­chase $500,000 worth of stock at the time and was al­so grant­ed one mil­lion per­for­mance and time-vest­ed stock op­tions.
Every em­ploy­ee stock op­tion will vest per the agree­ment and No­var­tis is of­fer­ing $85 per share. With 30,000 shares he owned as of a Sep­tem­ber fil­ing and pur­chased for $21.60 a share, Tim­ney could take home a lit­tle over $87 mil­lion.
A spokesper­son for the Med­i­cines Com­pa­ny de­clined to com­ment on ex­ec­u­tive com­pen­sa­tion.
Tim­ney re­mains a named de­fen­dant in over 30 on­go­ing law­suits against Pur­due Phar­ma, the drug gi­ant ac­cused of mis­lead­ing doc­tors on the ad­dic­tive­ness of its best-sell­ing drug. Tim­ney, the Con­necti­cut At­tor­ney Gen­er­al's com­plaint al­leges, di­rect­ed his sales­force to tout the sup­posed abuse-de­ter­rent tech­nol­o­gy in Oxy­Con­tin even as he gave in­ter­nal pre­sen­ta­tions ac­knowl­edg­ing that the tech­nol­o­gy was un­like­ly to work and pa­tients would con­tin­ue to be­come ad­dict­ed.
Tim­ney and his pre­de­ces­sor John Stew­art "par­tic­i­pat­ed di­rect­ly in Pur­due's un­fair and de­cep­tive acts and prac­tices al­leged in this com­plaint," the com­plaint al­leges. "They had the au­thor­i­ty to con­trol Pur­due's busi­ness prac­tices, in­clud­ing com­plete over­sight and con­trol over Pur­due's cor­po­rate poli­cies and ac­tiv­i­ties. They were ac­tive­ly in­volved in Pur­due's busi­ness af­fairs and ac­tive­ly par­tic­i­pat­ed in the mak­ing of com­pa­ny pol­i­cy. They knew of the un­fair and de­cep­tive acts and prac­tices al­leged here­in, and their ac­tions and in­ac­tions re­sult­ed in the mis­con­duct."
The Mass­a­chu­sets com­plaint al­leges "John Stew­art, Mark Tim­ney, and Craig Lan­dau each di­rect­ed Pur­due's de­cep­tion as CEO of Pur­due Phar­ma."
Med­i­cines Com­pa­ny spokesman Michael Blash de­fend­ed Tim­ney's re­sume and work for the biotech in an email to End­points News: "Mark is an ac­com­plished and com­mit­ted health­care leader whose lead­er­ship has served the com­pa­ny well dur­ing this im­por­tant strate­gic phase."