Ex-Re­cep­tos CTO co-founds SD start­up Escient, launch­ing with $40M Se­ries A
Af­ter the whop­ping $7.2 bil­lion sale of his last ven­ture, Re­cep­tos, to Cel­gene back in 2015, Mar­cus Boehm wasn't sup­posed to start an­oth­er com­pa­ny. He was go­ing to take a back­seat, for once. Con­sult. Be on a few boards.
"I've been in­volved in three com­pa­nies since found­ing stages, and I was not in­tend­ing to do this again," Boehm tells me.
Now, he and an­oth­er biotech big shot in San Diego are join­ing forces to launch a rather am­bi­tious start­up, step­ping out Wednes­day with a $40 mil­lion Se­ries A round.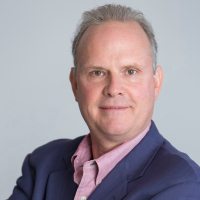 Mar­cus Boehm
You might know Boehm's name from his time at San Diego's Re­cep­tos, where he was co-founder and chief tech­nol­o­gy of­fi­cer un­til Cel­gene's pur­chase. Be­fore that, he was at Con­for­ma un­til it was bought by Bio­gen. Af­ter Re­cep­tos' sale, Boehm had in­ten­tions of kick­ing back for a while.
But then Alain Baron came along, and he in­tro­duced Boehm to dis­cov­er­ies made by Johns Hop­kins neu­ro­sci­en­tist Xinzhong Dong. To­geth­er, the three of them co-found­ed Escient Phar­ma­ceu­ti­cals, a new San Diego-based com­pa­ny that plans to cre­ate an en­tire­ly new class of drugs.
Boehm said it was this — the al­lure of dis­cov­ery-stage sci­ence — that drew him back in­to the start­up game. If it was a com­pa­ny fur­ther along in de­vel­op­ment, he'd have like­ly passed.
"In many ways, a com­pound will live or die by its prop­er­ties," Boehm said. "Once it's in Phase II, there's not much you can af­fect. If it has tox­i­c­i­ty, for ex­am­ple, there's not much you can do about it. The dis­cov­ery part is over, and it be­comes a high­ly-or­ches­trat­ed dance of de­vel­op­ment."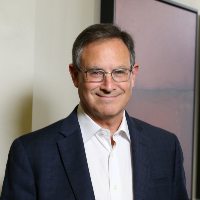 Alain Baron
Boehm serves as Escient's CSO, while Baron, the founder and for­mer chief ex­ec­u­tive of El­celyx, will head the start­up as CEO.
The com­pa­ny hopes to de­vel­op a pipeline of drugs around a nov­el fam­i­ly of G-pro­tein cou­pled re­cep­tors (GPCRs). GPCRs them­selves are a gi­ant pro­tein fam­i­ly of re­cep­tors that de­tect mol­e­cules out­side the cell and ac­ti­vate cel­lu­lar re­spons­es. If you had to make a wild guess about the tar­get of a cer­tain drug, your best bet is with GPCRs. They make up some­thing like 35% of all drugs on the mar­ket to­day, Baron said.
But Escient has its hands on tech from Dong's lab on a nov­el fam­i­ly of Mas-re­lat­ed G-pro­tein re­cep­tors, which Baron said have the po­ten­tial to be a com­plete­ly new class of GCPR-tar­get­ed drugs.
"This is not like tak­ing a known tar­get and mak­ing a bet­ter drug or bring­ing an­oth­er med­i­cine to a dis­ease area that's al­ready well-served," Baron said. "We're ac­tu­al­ly go­ing to bring very nov­el ther­a­pies to dis­eases that are un­served — and that's in­cred­i­bly ex­cit­ing."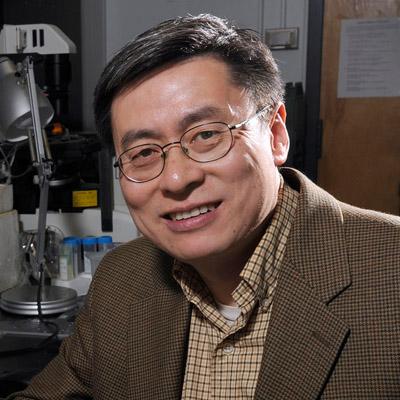 Xinzhong Dong
Baron and Boehme aren't dis­clos­ing much on their tech, but they did say Escient has nailed down two tar­gets in two in­di­ca­tions. The Se­ries A round — backed by The Col­umn Group, 5AM Ven­tures, and Os­age Uni­ver­si­ty Part­ners — will get the com­pa­ny to the end of 2021. Baron ex­pects the com­pa­ny to be in the clin­ic with one or two pro­grams by then.
In the com­ing months, Escient will be nail­ing down of­fice space for its head­quar­ters in San Diego, hir­ing 15 to 20 peo­ple, and fill­ing out their ex­ec­u­tive team, Baron said.