Fa­heem Has­nain and his ex-Re­cep­tos team launch a new biotech with $100M and a twist on the old biotech mod­el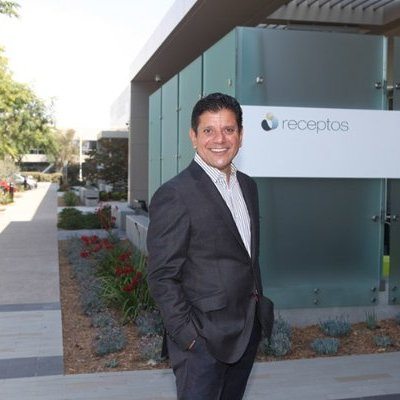 Fa­heem Has­nain
And the mon­ey just keeps flow­ing.
Two for­mer Re­cep­tos ex­ec­u­tives, Fa­heem Has­nain and Sheila Gu­jrathi, stepped out late Thurs­day with news that they've launched a new com­pa­ny equipped with $100 mil­lion in seed cap­i­tal.
These two ex­ec­u­tives are best know for their roles at Re­cep­tos, a San Diego com­pa­ny ac­quired by Cel­gene for $7.2 bil­lion in 2015. Has­nain served as CEO, and Gu­jrathi as CMO. Since that ac­qui­si­tion, many in San Diego were left won­der­ing what Has­nain and the ex­ec­u­tive team would go on to do. And now they have their an­swer.
The new ven­ture is called Gos­samer Bio, and it's com­ing out the gate with $100 mil­lion in fi­nanc­ing from a seed round pro­vid­ed by Omega Funds and a Se­ries A pre­ferred stock round co-led by ARCH Ven­ture Part­ners and Omega Funds.
You may not be fa­mil­iar with Omega Funds, and that's be­cause the in­vest­ment group has laid low for the past 14 years, a com­pa­ny spokesman said. Equipped with a $300 mil­lion fund (their fifth since launch), Omega Funds holds com­pa­nies like Ed­i­tas and Juno in its port­fo­lio.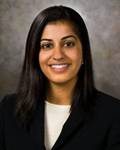 Sheila Gu­jrathi
Gos­samer Bio plans to use the new funds to quick­ly ramp up the com­pa­ny, tak­ing "a num­ber of ear­ly and late-stage drug can­di­dates" through clin­i­cal tri­als. They be­lieve the lead as­set is a "pipeline with­in a prod­uct," with mul­ti­ple in­di­ca­tions to go af­ter.
Has­nain came away from the Re­cep­tos sale with enough cash to re­tire ear­ly, but he tells End­points News that he was back in the game with­in a cou­ple of weeks of the sale.
"The day that we an­nounced the sale of Re­cep­tos I was in my board room with my man­age­ment team," he says. "And you weren't see­ing a lot of high fives. It was a great deal, but it was a lit­tle glum.
"I ba­si­cal­ly broke that si­lence by say­ing, 'You guys want to do this again?'"
"It was a re­sound­ing 'yes!'. Mon­ey's great, but I don't think that's the pri­ma­ry dri­ver for those peo­ple."
Still, he adds, it's go­ing to be dif­fer­ent this time. In­stead of be­ing put in a po­si­tion where he might have to sell the com­pa­ny on the ba­sis of the lead as­set alone, Gos­samer will cre­ate an in­de­pen­dent sub­sidiary for each pro­gram, and they can wheel and deal on each ac­cord­ing­ly.
"When you're ac­quired, the team ei­ther goes with it or gets blown up," says the new­ly re-coined CEO. And that won't hap­pen again.
The biotech has com­plet­ed two deals and is close to wrap­ping up a full slate of two to three ad­di­tion­al pro­grams. The lead pro­gram is still be­ing kept un­der wraps, but Has­nain land­ed it from a biotech com­pa­ny and ex­pects to do more in-li­cens­ing deals with a range of big and lit­tle out­fits. The lead is slat­ed to head in­to a Phase II/III de­signed tri­al.
John Car­roll con­tributed to this re­port.