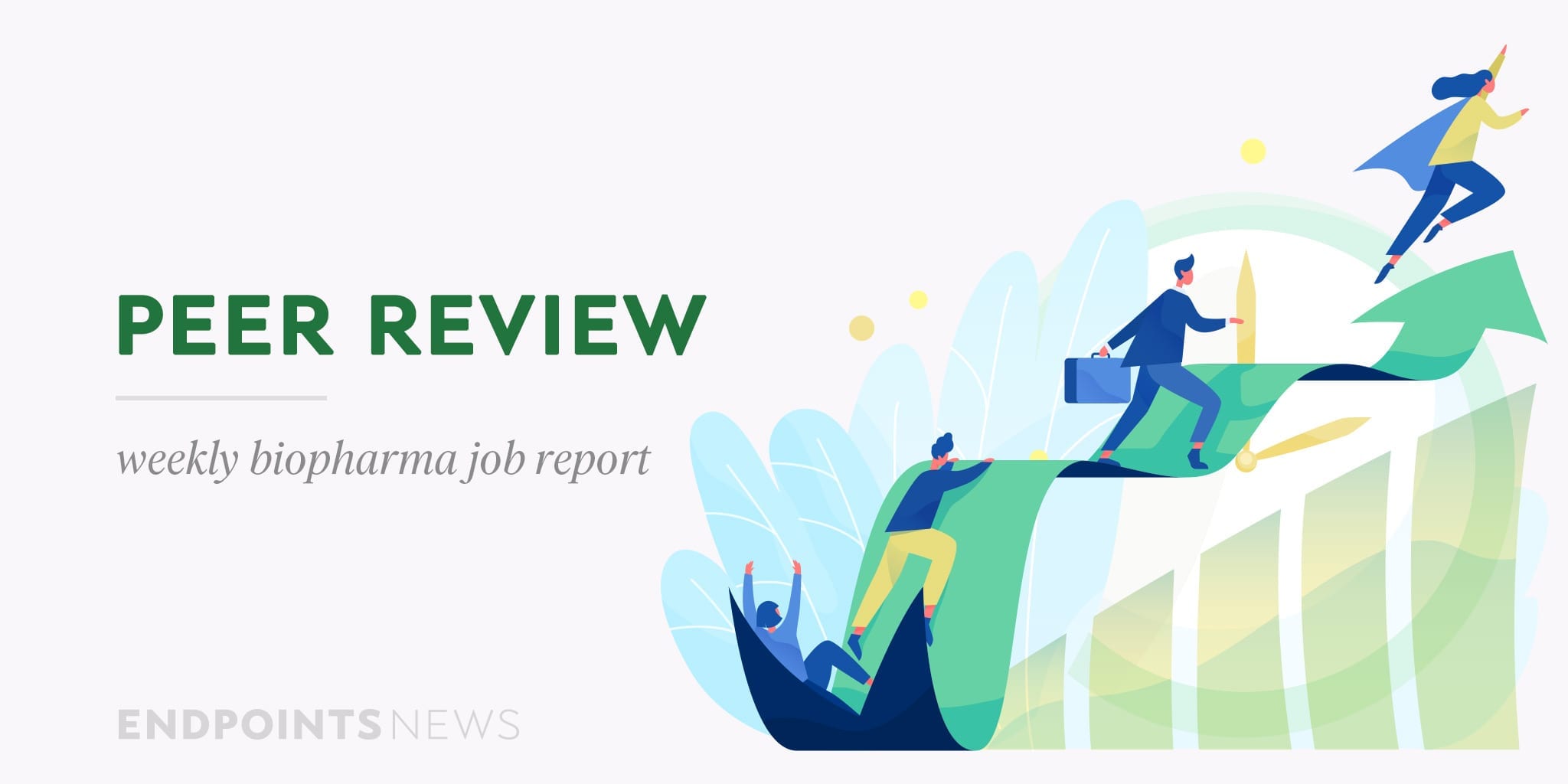 Ex-Vi­vid­ion chief Diego Mi­ralles finds 'dream team' at stealthy Flag­ship port­fo­lio com­pa­ny; Astel­las looks in­ward to se­lect CBO and CSO
Al­most three months af­ter leav­ing Vi­vid­ion Ther­a­peu­tics, where he re­cent­ly signed a $135 mil­lion Roche deal, Diego Mi­ralles has land­ed the top spot on a "dream team."
On Thurs­day, Flag­ship Pi­o­neer­ing of­fi­cial­ly tapped Mi­ralles as its newest CEO-part­ner, where he'll head the stealthy port­fo­lio com­pa­ny Laronde. While Mi­ralles couldn't say much about Laronde just yet, Flag­ship has said it's an ear­ly-stage biotech work­ing on nu­cle­ic acid med­i­cines us­ing a "mul­ti-modal­i­ty eR­NA plat­form."
Com­par­ing Flag­ship to the "Dream Team in the Olympics of '92" — which went down in his­to­ry as one of the best sports teams ever as­sem­bled — Mi­ralles de­scribed the new gig as a "once in a life­time op­por­tu­ni­ty."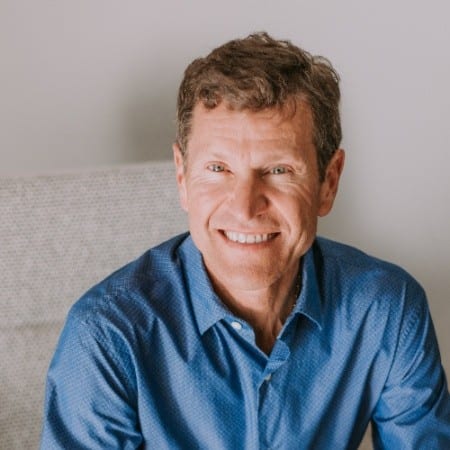 Diego Mi­ralles
"And so now we're off to the races," he said.
Mi­ralles spent about three years at Vi­vid­ion, which inked a col­lab­o­ra­tion with Roche back in May for their mol­e­cule de­graders. In 2019, Mi­ralles helped the biotech hook an $82 mil­lion Se­ries B round. He left the helm to Jef­frey Hat­field, who pre­vi­ous­ly held the CEO job at Zaf­gen and Vi­tae Phar­ma­ceu­ti­cals.
"We built a great com­pa­ny, and it was in great shape, had a lot of cap­i­tal in the bal­ance sheet, and I felt that… it was time to do some­thing else," Mi­ralles said.
Be­fore Vi­vid­ion, Mi­ralles was pres­i­dent of Adap­tive Ther­a­peu­tics, and served at John­son & John­son for more than 10 years. There he led Janssen's re­search and ear­ly de­vel­op­ment unit in Cal­i­for­nia, and es­tab­lished the J&J In­no­va­tion Cen­ters and Janssen/JLABS. He was al­so VP of clin­i­cal de­vel­op­ment at Ti­botec, a J&J com­pa­ny, where he led a team that put six drugs in the clin­ic and saw five come out the oth­er side, in­clud­ing Prezista and In­te­lence for HIV.
"I'm an HIV physi­cian. And I saw what the in­dus­try can do for the world," he said, adding lat­er: "That al­ways re­mains for me… a source of in­spi­ra­tion why we're do­ing this."
CEO-Part­ner is a new role that Flag­ship has been test­ing for the last year or so, Mi­ralles said. The first hire to the new po­si­tion was Fab­rice Chouraqui, for­mer pres­i­dent of No­var­tis' US phar­ma­ceu­ti­cals busi­ness. Oth­er re­cent hires in­clude Tuyen Ong, Bio­gen's for­mer se­nior VP and head of their oph­thal­mol­o­gy fran­chise; and Guil­laume Pfe­fer, who was pre­vi­ous­ly SVP and glob­al vac­cine leader for Shin­grix, Glax­o­SmithK­line's block­buster vac­cine for the pre­ven­tion of shin­gles. — Nicole De­Feud­is
---
Per­ci­val Bar­ret­to-Ko
→ Astel­las is do­ing some re­ar­rang­ing as CBO Per­ci­val Bar­ret­to-Ko and CSO Yoshit­sugu Shi­ta­ka rep­re­sent new ad­di­tions to the C-suite. Bar­ret­to-Ko came to Astel­las in its EMEA head­quar­ters from Roche in 2005, work­ing his way up in a va­ri­ety of ca­pac­i­ties and even­tu­al­ly be­com­ing pres­i­dent of Astel­las US in 2018. Shi­ta­ka, who start­ed at Astel­las as a re­searcher 25 years ago, had been pres­i­dent of the Astel­las In­sti­tute for Re­gen­er­a­tive Med­i­cine (AIRM) since 2016.
Suc­ceed­ing Bar­ret­to-Ko and Shi­ta­ka in their pre­vi­ous posts are Mark Reise­nauer and Masahide Go­to. A 10-year Astel­las vet, Reise­nauer takes over as US pres­i­dent af­ter near­ly five years as SVP of the on­col­o­gy busi­ness unit. Mean­while, Go­to's el­e­va­tion to AIRM pres­i­dent comes af­ter a se­ries of lead­er­ship roles, no­tably se­nior di­rec­tor, bi­o­log­ics, modal­i­ty re­search lab­o­ra­to­ry. His Astel­las ca­reer start­ed as a re­searcher in 1997.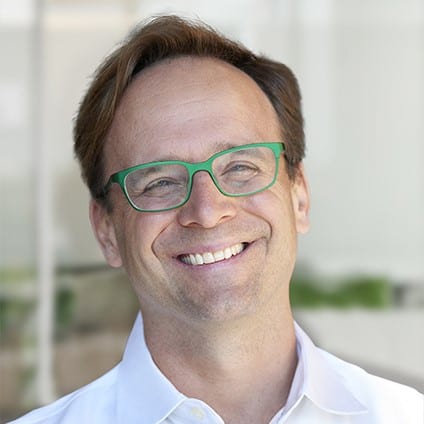 Robert Ross
→ There's a new man at the top of the lead­er­ship line­up at Sur­face On­col­o­gy as Robert Ross steps up to the plate as pres­i­dent and CEO. Ross re­places Jeff Goater, who ar­rived as CBO and be­came the top ex­ec at Sur­face in Feb­ru­ary 2018, lead­ing the biotech to its up­sized IPO just weeks in­to the job. Sur­face be­gan a col­lab­o­ra­tion with Mer­ck last May to test whether its CD39-tar­get­ed SRF617 could be ef­fec­tive in com­bi­na­tion with Keytru­da. Ross will helm Sur­face af­ter more than four years as CMO and an­oth­er four years be­fore that as VP, clin­i­cal de­vel­op­ment at blue­bird bio.
Goater tran­si­tions to chair­man of the board, while Daniel Lynch steps down as chair­man and as­sumes a se­nior ad­vi­so­ry role. In ad­di­tion, Gen­er­a­tion Bio CEO Ge­off Mc­Do­nough will serve as lead in­de­pen­dent di­rec­tor. All these moves take ef­fect April 1.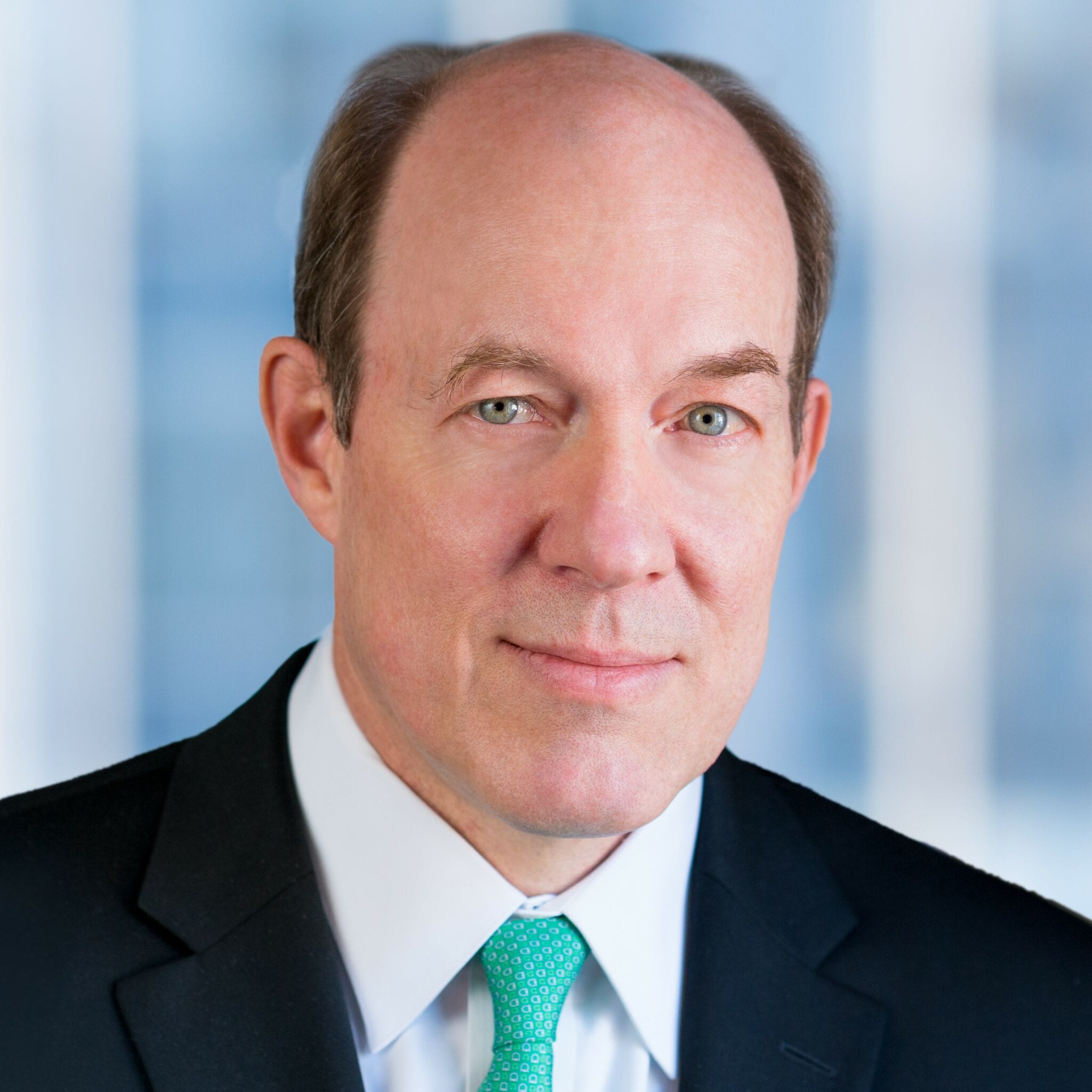 Jim Mullen
→ The wheels on the CEO bus con­tin­ue to go round and round with Jim Mullen re-emerg­ing as the top ex­ec at a biotech by tak­ing the helm at Ed­i­tas Med­i­cine. Mullen, who re­places Cindy Collins ef­fec­tive this com­ing Mon­day, was CEO of Bio­gen from 2000 un­til his 2010 "re­tire­ment," os­ten­si­bly has­tened when Carl Ic­ahn hand­picked two new board mem­bers and "crit­i­cized Mullen as in­su­lar and aloof re­gard­ing share­hold­er con­cerns," ac­cord­ing to a 2010 Boston Globe sto­ry. Mullen's de­par­ture, hailed by in­vestors at the time, paved the way for George Scan­gos to take over as Bio­gen's chief ex­ec­u­tive.
Mullen takes com­mand at Ed­i­tas af­ter CSO Charles Al­bright left and the genome edit­ing biotech got the go-ahead from the FDA to hit the clin­ic with its sick­le cell ther­a­py ED­IT-301 with­in mo­ments of each oth­er a few weeks ago. This is the third CEO in two years for Ed­i­tas af­ter found­ing CEO Ka­trine Bosley's sud­den ex­it in Jan­u­ary 2019.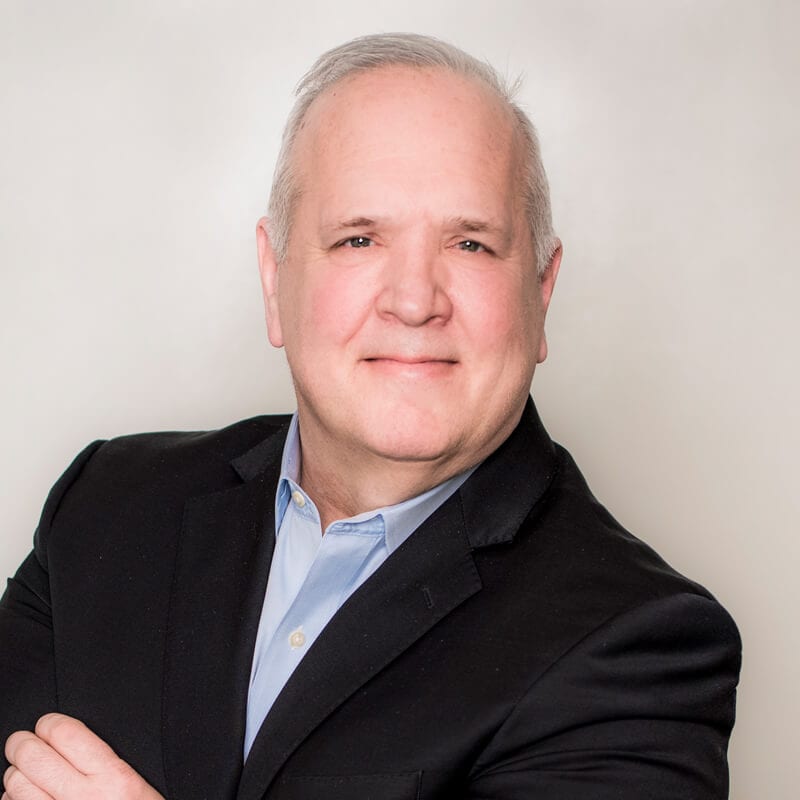 Tom Mc­Court
→ Ef­fec­tive March 12, Mark Mal­lon will step down as CEO of Iron­wood Phar­ma­ceu­ti­cals, paving the way for com­pa­ny pres­i­dent Tom Mc­Court to take charge on an in­ter­im ba­sis. The die was cast when IW-3718 bombed out in one of its Phase III tri­als back in Sep­tem­ber, forc­ing the pro­gram to be halt­ed al­to­geth­er. Fol­low­ing that fail­ure, Mal­lon an­nounced that he would have to drop the ham­mer on 100 jobs at Iron­wood, and now it's Mal­lon that's look­ing for green­er pas­tures af­ter a shade un­der two years at the helm. Mc­Court, a No­var­tis and Am­gen vet, joined Iron­wood in 2009 as chief com­mer­cial of­fi­cer and has been pres­i­dent since April 2019.
→ Rick Klaus­ner's im­muno-on­col­o­gy start­up Lyell, one of the End­points 11 in 2020, has brought on Char­lie New­ton as CFO. New­ton, a Mor­gan Stan­ley and Cred­it Su­isse vet, co-led the health­care in­vest­ment bank­ing prac­tice in the Amer­i­c­as and was man­ag­ing di­rec­tor at Bank of Amer­i­ca Se­cu­ri­ties, which was in­volved as a fi­nan­cial ad­vi­sor in such re­cent ac­qui­si­tions as As­traZeneca/Alex­ion, Gilead/Kite and Nestlé/Aim­mune.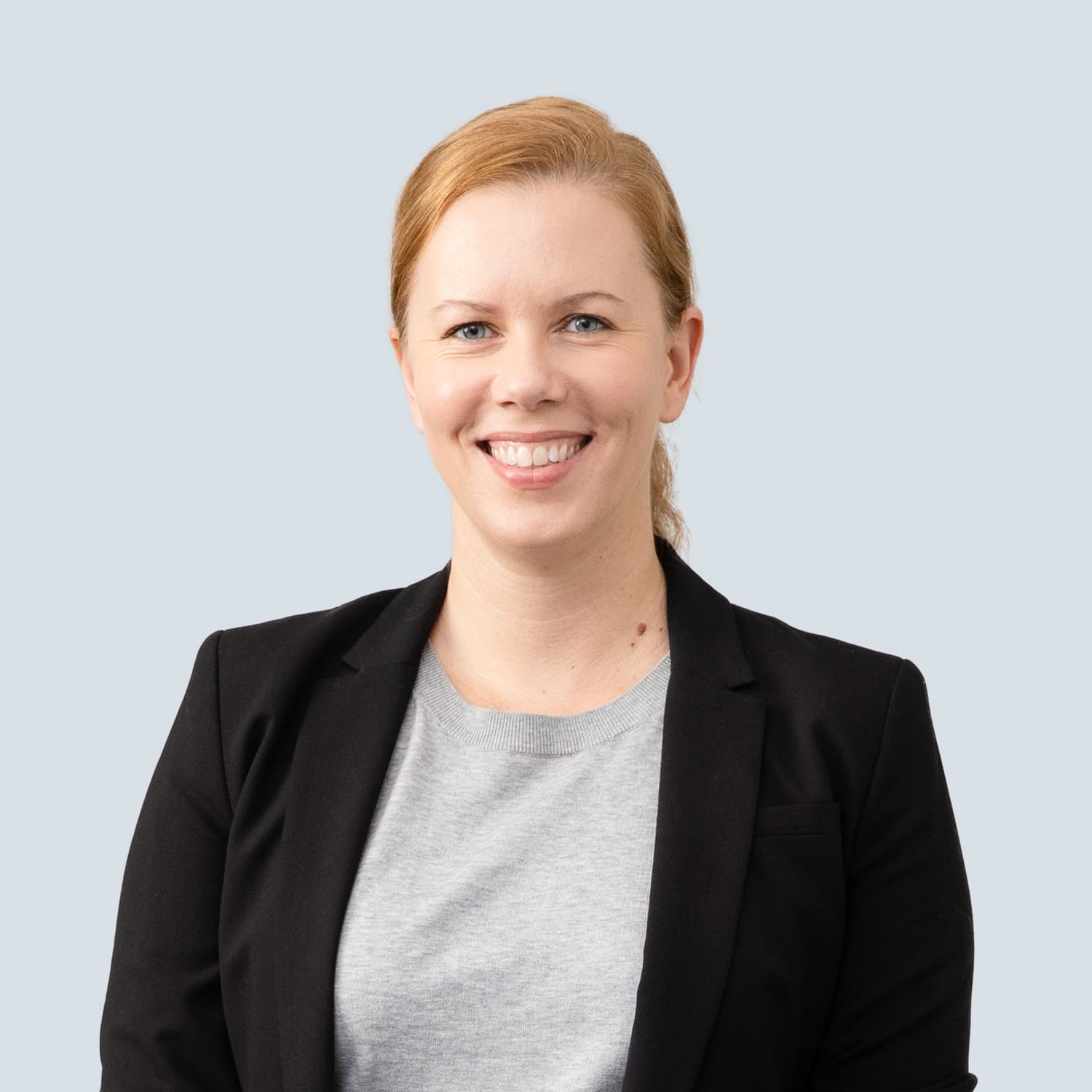 Es­ter Fal­con­er
→ With Pe­ter Thiel now sit­ting on the board of di­rec­tors and rid­ing high with a mam­moth IPO as Eli Lil­ly's Covid-19 an­ti­body part­ner, Ab­Cellera has pro­mot­ed Es­ter Fal­con­er to chief tech­nol­o­gy of­fi­cer. As Ab­Cellera's head of R&D, Fal­con­er led the Van­cou­ver-based com­pa­ny's Pan­dem­ic Pre­pared­ness Plat­form (P3) pro­gram, as bam­lanivimab be­came the first mon­o­clon­al an­ti­body to score an EUA for Covid-19. Fal­con­er ar­rived as se­nior re­search sci­en­tist for Carl Hansen's troops in 2015 and was pro­mot­ed to R&D chief two years ago.
→ Af­ter re­cent­ly seal­ing a deal with Pfiz­er, Dew­point Ther­a­peu­tics has reeled in Joel Sendek as CFO and trea­sur­er. Be­fore hop­ping aboard Dew­point, Sendek was CFO at Se­ma4, the AI play­er that just went pub­lic by merg­ing with Cas­din's $450 mil­lion SPAC. Pri­or to that, he served in the same po­si­tion at Spero Ther­a­peu­tics and For­ward Phar­ma. Sendek's ad­di­tion­al ex­pe­ri­ence comes from roles at Stifel, Lazard, Prog­en­ics Phar­ma­ceu­ti­cals and Gold­man Sachs.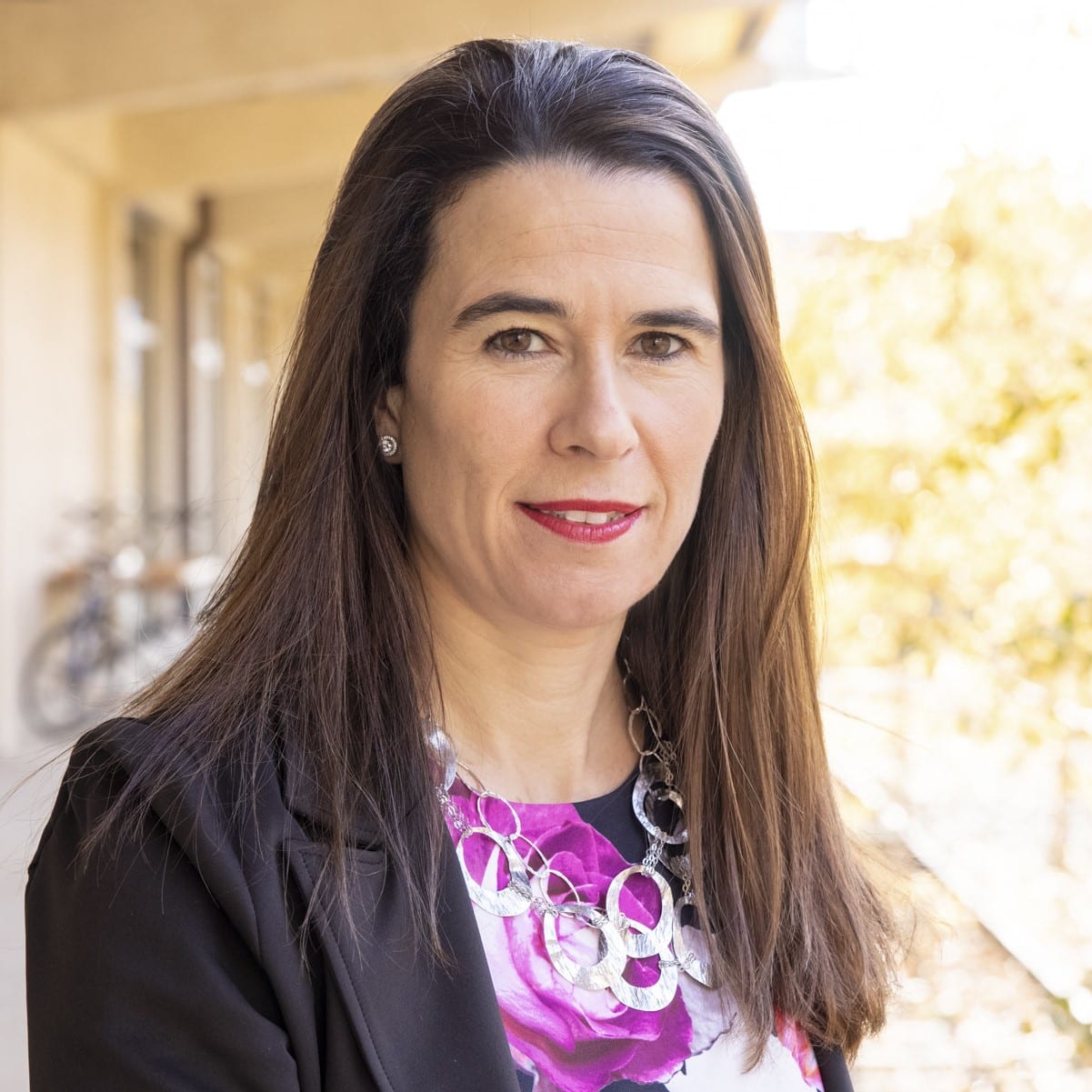 Rute Fer­nan­des
→ Rute Fer­nan­des has got­ten the call to be gen­er­al man­ag­er of Take­da's op­er­a­tions in Cana­da af­ter de­vot­ing two years as the phar­ma's group VP and head of rare dis­ease fran­chise for Eu­rope and Cana­da. Take­da forged a rare dis­ease part­ner­ship with Ox­ford spin­out Evox Ther­a­peu­tics in March 2020 that to­taled $44 mil­lion. Fer­nan­des was Shire's gen­er­al man­ag­er in Switzer­land un­til Take­da ac­quired the com­pa­ny for $62 bil­lion in Jan­u­ary 2019.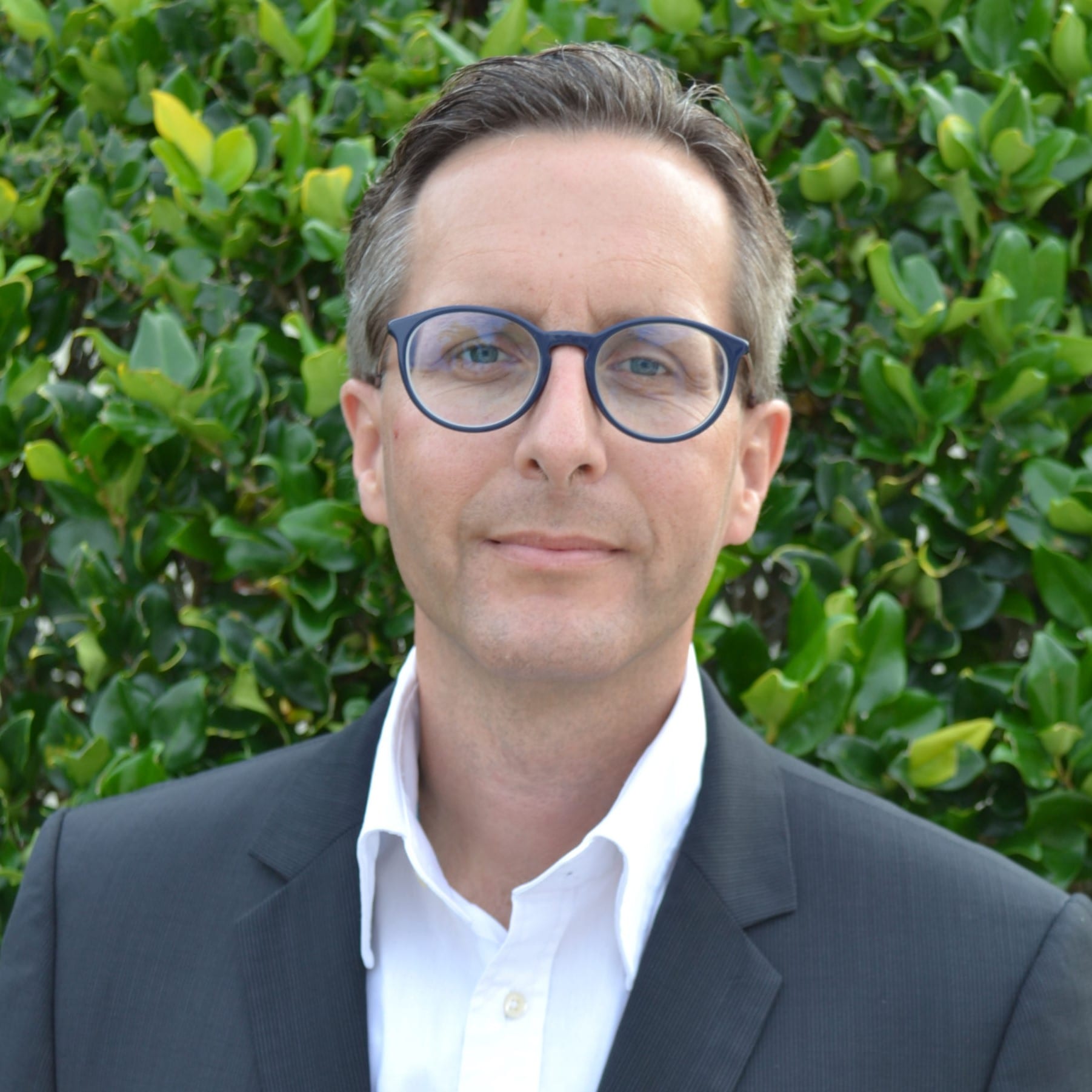 Frank Neu­mann
→ The re­cent­ly peri­patet­ic Frank Neu­mann has fi­nal­ly set­tled on a self-de­scribed dream gig as head of clin­i­cal de­vel­op­ment at Kite af­ter a whirl­wind of ap­pear­ances in Peer Re­view this year alone. Neu­mann was blue­bird bio's head of on­col­o­gy re­search for a year and a half, then moved to Ve­rastem to take the CMO job a month ago. That last­ed all of two weeks. When the Kite po­si­tion opened up, Neu­mann told our Nicole De­Feud­is that he couldn't say no and that if "some­one of­fers you to fly to the moon, you're go­ing to be­come an as­tro­naut."
→ Tim Trost's time at AskBio was fleet­ing. Af­ter ac­cept­ing the CFO gig last spring at the gene ther­a­py play­er — which just made a par­tic­u­lar­ly splashy hire by nam­ing Kathy High pres­i­dent of ther­a­peu­tics — Trost has now jumped on board as CFO of can­cer-fo­cused Were­wolf Ther­a­peu­tics. Trost ar­rives at Were­wolf not long af­ter they gath­ered up $72 mil­lion in Se­ries B fi­nanc­ing in their quest to tar­get sol­id tu­mors. Be­fore AskBio, he had al­so been CFO at Chimerix and Ar­gos Ther­a­peu­tics.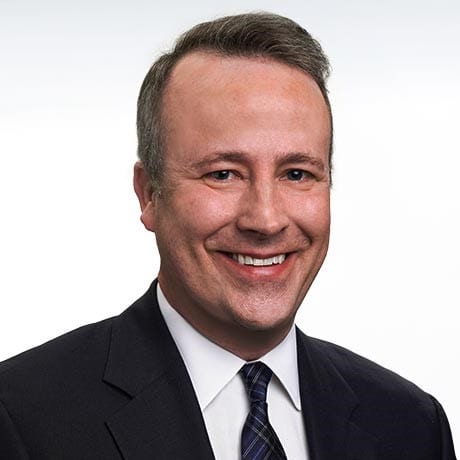 Shan­non Blalock
→ En­er­gized by pos­i­tive Phase IIb da­ta in a sub­stan­tial re­tini­tis pig­men­tosa study back in the sum­mer­time last year, Hen­ry Klassen-found­ed jCyte has changed CEOs with Shan­non Blalock notch­ing a pro­mo­tion and tak­ing the helm, suc­ceed­ing Paul Bres­ge. Blalock joined jCyte as COO in Ju­ly hav­ing left his po­si­tion at San­ten Phar­ma­ceu­ti­cals as glob­al leader for port­fo­lio de­vel­op­ment & glob­al R&D strat­e­gy. He al­so spent 11 years at GSK in such mar­ket­ing roles as glob­al head, mar­ket­ing & com­mer­cial strat­e­gy (di­ag­nos­tics, im­munol­o­gy & rare dis­eases).
→ Christo­pher Mox­ham scored a pro­mo­tion a few weeks ago as CSO at Ful­crum, and now his pre­de­ces­sor Owen Wal­lace has tak­en over as CSO at Ver­sant-backed Monte Rosa Ther­a­peu­tics. Wal­lace, who was pre­vi­ous­ly chief sci­en­tist at Ful­crum since 2017, al­so led glob­al dis­cov­ery chem­istry at No­var­tis In­sti­tutes of Bio­Med­ical Re­search and spent more than a decade at Eli Lil­ly. Monte Rosa has al­so named Sil­via Buon­am­i­ci SVP, drug dis­cov­ery bi­ol­o­gy af­ter she did con­sul­tan­cy work both at Ver­sant and at At­las Ven­ture.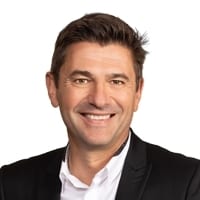 James Priour
→ Van­cou­ver-based Zymeworks, which just had a break­through des­ig­na­tion be­stowed up­on them by the FDA in No­vem­ber for zanidatam­ab, is bustling with shifts in lead­er­ship as James Priour steps in­to the role of chief com­mer­cial of­fi­cer. Priour, who had been SVP of com­mer­cial pri­or to his pro­mo­tion, jumped to Zymeworks last April af­ter 11 years at Am­gen, with sev­er­al of those years fo­cused on mar­ket­ing the can­cer drug Kypro­lis. In oth­er Zymeworks news, Man­ny Due­nas has been re­cruit­ed as VP, glob­al val­ue & ac­cess, while ex-head of dis­cov­ery re­search John Bab­cook is slid­ing in­to a new dis­tin­guished fel­low post. Bab­cook's re­place­ment to lead dis­cov­ery re­search, Guowei Fang, has pre­vi­ous stints at Ab­b­Vie, Phar­ma­cyclics and Genen­tech, and just got to Zymeworks in De­cem­ber as SVP of re­search.
→ Pfiz­er and Roche alum Ashish Dugar has been se­lect­ed as SVP, glob­al head of med­ical af­fairs at Dyne Ther­a­peu­tics, which went pub­lic on an IPO that tipped the scales at $268 mil­lion last fall. Dugar piv­ots to Dyne from his post at Sarep­ta as VP, glob­al med­ical af­fairs. His tenure at Sarep­ta was pre­ced­ed by a short stay at Roche as glob­al head of clin­i­cal de­vel­op­ment sci­ence and in­no­va­tion, and 13 years at Pfiz­er in a ver­i­ta­ble grab-bag of ca­pac­i­ties, in­clud­ing VP, glob­al head of clin­i­cal de­vel­op­ment and med­ical af­fairs of the biosim­i­lars busi­ness unit.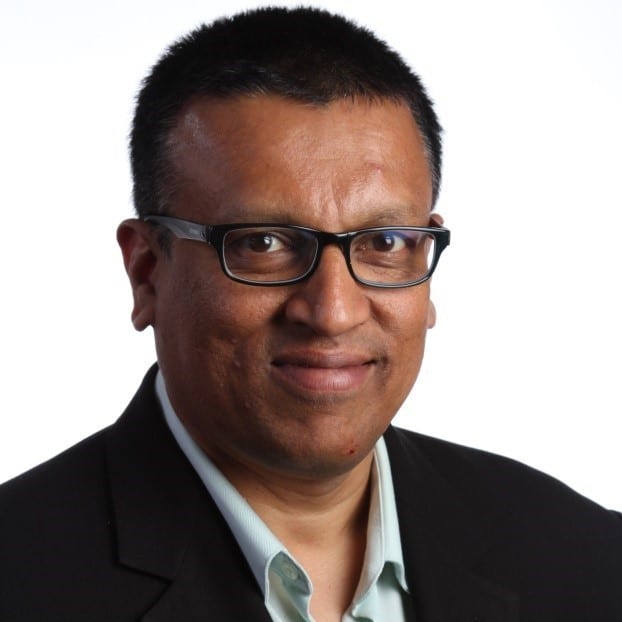 Bhard­waj De­sai
→ Can­cer start­up Pen­rose Ther­a­peuTx, which just hand­ed the CEO reins to Mark de Souza last fall, has tapped Bhard­waj De­sai as chief de­vel­op­ment of­fi­cer on their lead pro­gram RP-0320. De­sai has most re­cent­ly been On­col­o­gy In­no­va­tion's chief strate­gic med­ical and clin­i­cal de­vel­op­ment con­sul­tant, but he al­so brings Big Phar­ma ex­pe­ri­ence from Pfiz­er and was for­mer­ly glob­al med­ical lead, on­col­o­gy at Astel­las.
→ Gem­i­ni Ther­a­peu­tics — which of­fi­cial­ly start­ed trad­ing on Nas­daq this week with the tick­er $GMTX af­ter the ini­tial SPAC deal spon­sored by Jim Tanan­baum's Fore­site Cap­i­tal was made in Oc­to­ber — has pulled in Bri­an Piekos as CFO. Piekos is for­mer­ly the CFO and trea­sur­er at AM­AG Phar­ma­ceu­ti­cals, and be­fore his five years over­all at AM­AG, he held fi­nan­cial ti­tles at Cu­bist Phar­ma­ceu­ti­cals. Fore­site launched the SPAC FS De­vel­op­ment Corp specif­i­cal­ly for it to merge with Gem­i­ni in keep­ing with the in­flux of SPAC ac­tiv­i­ty in re­cent months.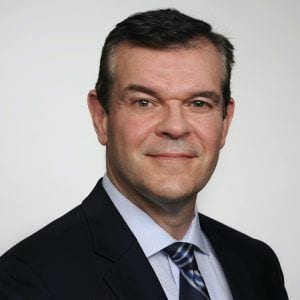 Ja­son O'Byrne
→ Genen­tech alum Ja­son O'Byrne has been tapped as CFO of CRISPR genome edit­ing biotech Cari­bou Bio­sciences out of Berke­ley, CA, co-found­ed by Jen­nifer Doud­na and strik­ing a deal this week with Ab­b­Vie in­volv­ing two of its al­lo­gene­ic CAR-T ther­a­pies. O'Byrne had pre­vi­ous­ly been SVP of fi­nance at Au­dentes as an ex­o­dus of staffers con­tin­ues apace at the Astel­las sub­sidiary de­spite the FDA lift­ing its clin­i­cal hold. O'Byrne logged 13 years at Roche/Genen­tech, more re­cent­ly as the Asia Pa­cif­ic re­gion­al CFO op­er­at­ing out of Sin­ga­pore.
→ Andy Hur­ley has been giv­en the nod as chief com­mer­cial of­fi­cer at im­muno-on­col­o­gy biotech Agenus. An ex-CCO at Oc­u­lar Ther­a­peu­tix and a for­mer ex­ec at Sunovion, Hur­ley heads over to Agenus af­ter a three-year stay as SVP, com­mer­cial at Sy­neos Health. Agenus be­gan part­ner­ing with Gilead in De­cem­ber 2018 to de­vel­op im­munother­a­pies af­ter its glioblas­toma vac­cine turned out to be a dud in Phase II.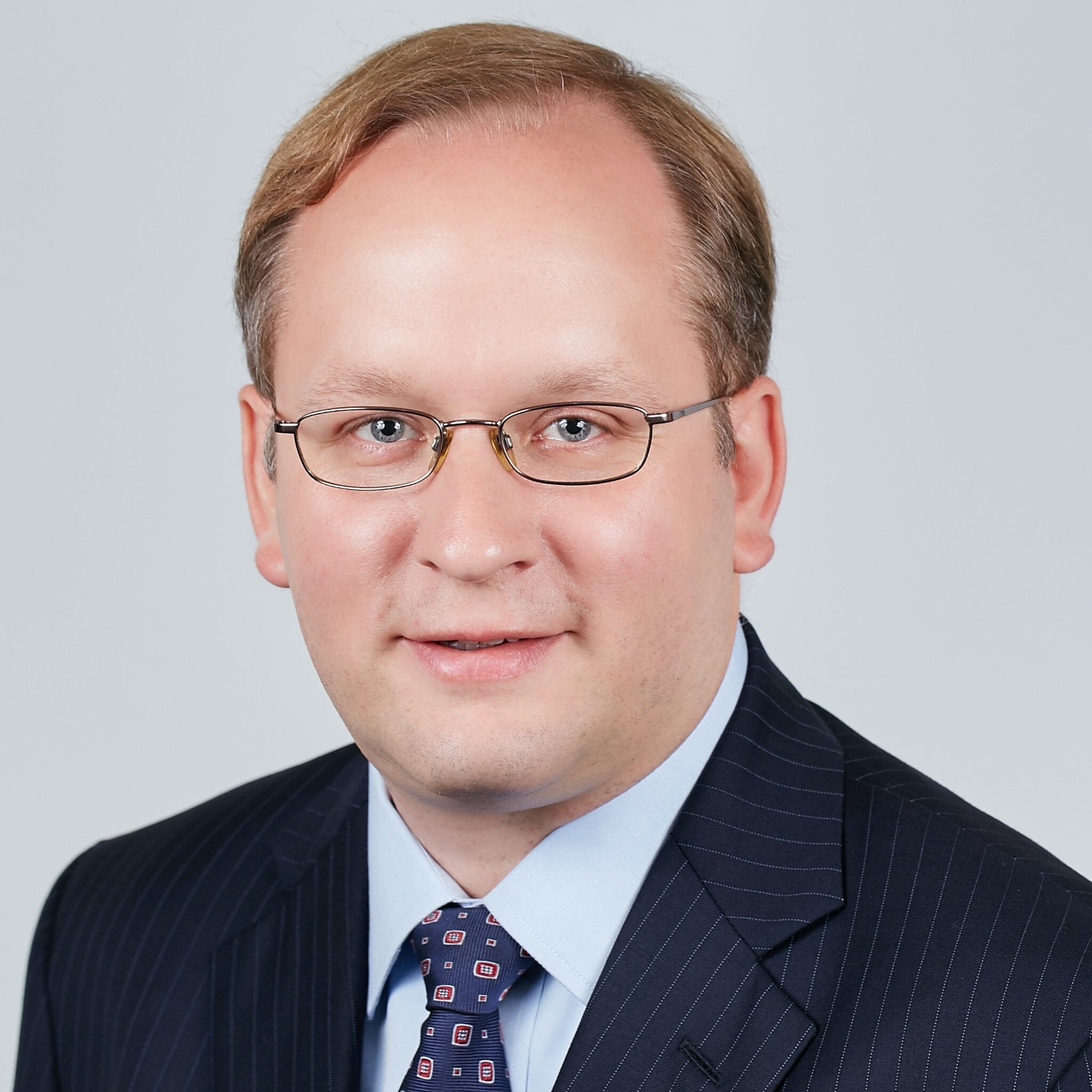 Mark Mul­likin
→ Mi­cro­bio­me play­er Vedan­ta Bio­sciences, the ben­e­fi­cia­ry of a $25 mil­lion in­vest­ment by the Pfiz­er Break­through Growth Ini­tia­tive, has en­trust­ed Mark Mul­likin to the role of CFO. A No­var­tis vet in fi­nan­cial and strate­gic plan­ning, Mul­likin heads over to Vedan­ta af­ter more than four years at Ed­i­tas Med­i­cine, where he had been VP, fi­nance and in­vestor re­la­tions.
→ Us­ing AI to treat NASH and liv­er dis­ease, Edi­son, NJ-based He­p­i­on Phar­ma­ceu­ti­cals has in­stalled Todd Hobbs as its first CMO, ef­fec­tive Feb. 16. Hobbs just wrapped a 16-year tenure at No­vo Nordisk where he served in a num­ber of roles, cul­mi­nat­ing in his sev­en-year run as the Dan­ish multi­na­tion­al's North Amer­i­can VP and CMO.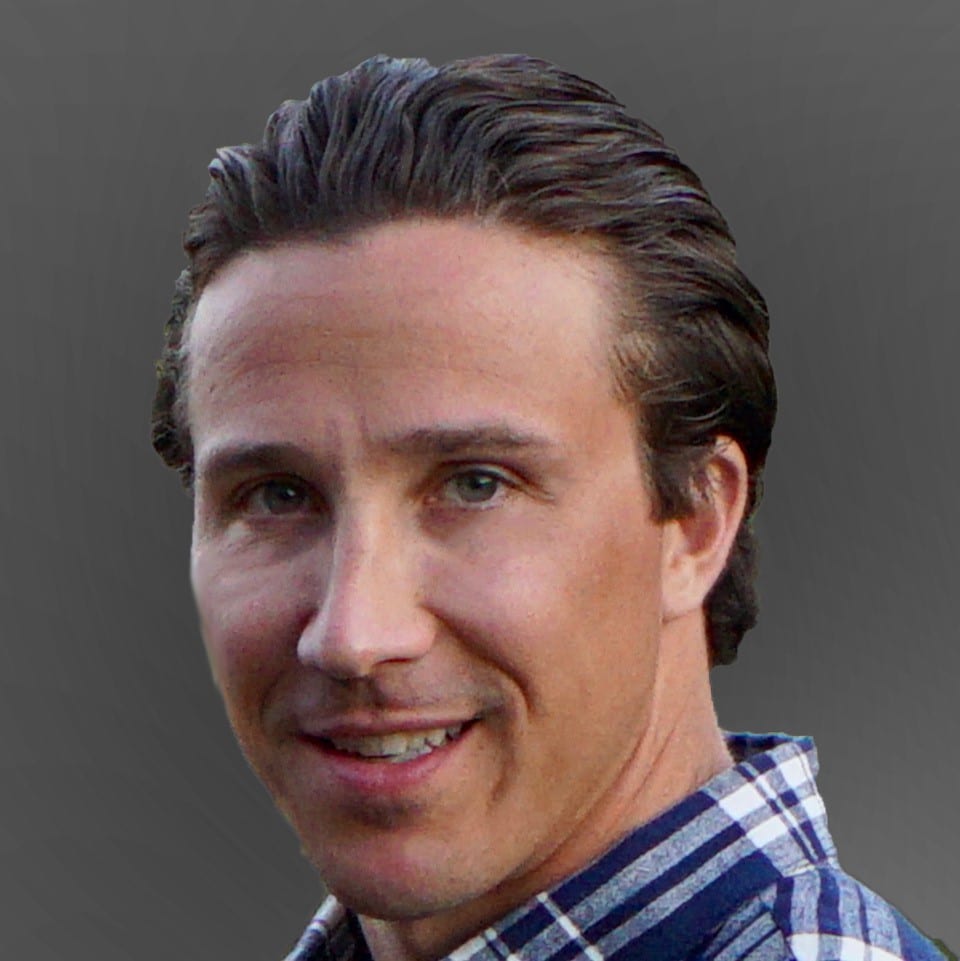 Patrick Mc­Call
→ In­cy­sus Ther­a­peu­tics changed its name to IN8bio last sum­mer and shelved their IPO in No­vem­ber. Now they have a new CFO to try and straight­en things out with Patrick Mc­Call at the fi­nan­cial con­trols. Mc­Call moves on from Turn­stone Bi­o­log­ics af­ter he had been their VP of fi­nance since late 2018. He al­so brings ex­pe­ri­ence from Cat­a­lyst Bio­sciences, fill­ing the po­si­tions of se­nior di­rec­tor of fi­nance and cor­po­rate con­troller.
→ Quan­ta Dial­y­sis Tech­nolo­gies has en­list­ed Sel­wayan Sai­ni as COO. Sai­ni hails from Ox­ford Nanopore Tech­nolo­gies, where he served as se­nior di­rec­tor of op­er­a­tions. Pri­or to that, Sai­ni had stints at Medtech In­side Bio­met­rics and John­son & John­son Med­ical De­vices & Di­ag­nos­tics.
→ Dy­navax has fol­lowed up their Jan­u­ary ap­point­ment of CFO Kel­ly Mac­Don­ald by mak­ing Dong Yu SVP of vac­cine re­search. Yu moves on to Dy­navax af­ter sev­er­al posts at GSK Vac­cines, more re­cent­ly as their head of pre­clin­i­cal R&D in the US port­fo­lio. His ex­pe­ri­ence there pre­dates GSK's 2015 deal with No­var­tis Vac­cines, where he was their di­rec­tor and func­tion head of mi­cro­bial mol­e­c­u­lar bi­ol­o­gy.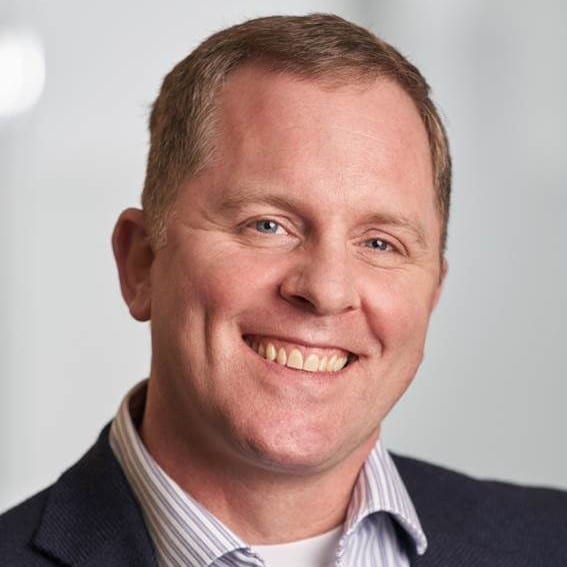 Kevin Franck
→ Af­ter choos­ing Quentin Mc­Cub­bin as chief man­u­fac­tur­ing of­fi­cer last month, hear­ing loss biotech Fre­quen­cy Ther­a­peu­tics has wel­comed Kevin Franck as SVP, strate­gic mar­ket­ing and new prod­uct plan­ning. Franck has been di­rec­tor of au­di­ol­o­gy at Mass­a­chu­setts Eye and Ear, and he was al­so on the Har­vard Med­ical School fac­ul­ty in the De­part­ment of Oto­laryn­gol­o­gy–Head and Neck Surgery. Pri­or to these du­ties, Franck led mar­ket­ing for the Bose di­vi­sion Bose Hear.
→ On the heels of Car­rie Ann Cook's ap­point­ment as CBO, brain dis­ease drug de­vel­op­er Cere­vance has wel­comed Naidong Ye as VP and head of CMC. Ye is for­mer­ly the VP of CMC at Mil­len­do Ther­a­peu­tics, which is on life sup­port af­ter the biotech waved the white flag on its study of MLE-301 as the drug flopped in Phase I.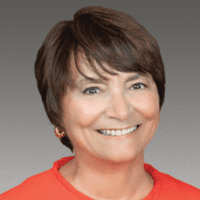 Su­san Mori­coni
→ Su­san Mori­coni has joined Bay Area genome se­quenc­ing out­fit Per­son­alis as VP of peo­ple and chief hu­man re­sources of­fi­cer. Mori­coni makes the tran­si­tion to Per­son­alis af­ter serv­ing in HR roles at Om­ni­Cell since 2012. From 1997-2008, she was al­so VP of hu­man re­sources at Boston Sci­en­tif­ic.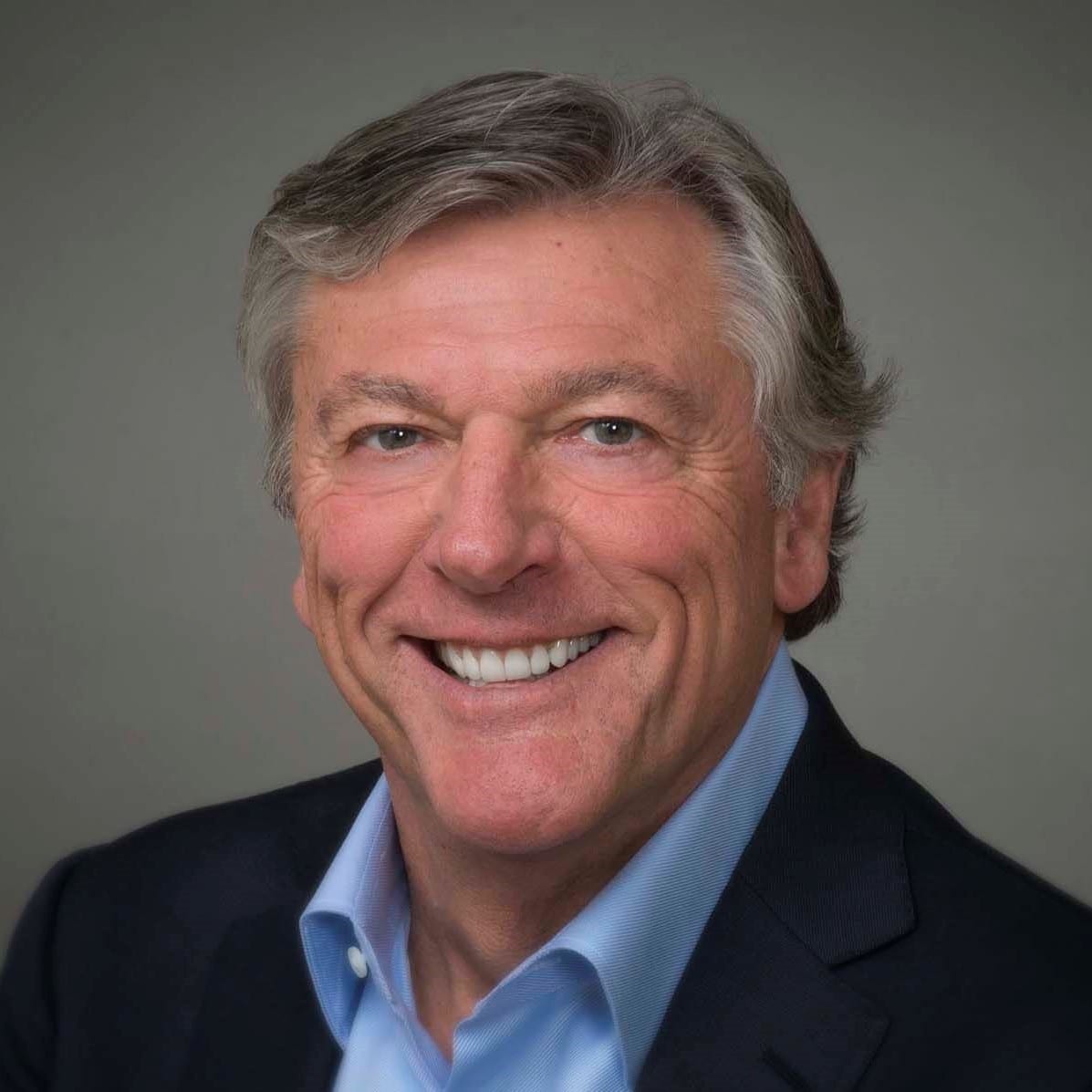 Tom Wig­gans
→ Ex-Der­mi­ra chair­man and CEO Tom Wig­gans has been named chair­man of Dou­glas Love's neu­rode­gen­er­a­tion phar­ma An­nex­on, an­oth­er rail­car that at­tached it­self to 2020's long IPO train. For­mer Ot­su­ka pres­i­dent and CEO William Car­son has found his way to An­nex­on's board of di­rec­tors af­ter the re­tire­ments of William Young and Car­ol Gal­lagher ef­fec­tive this week.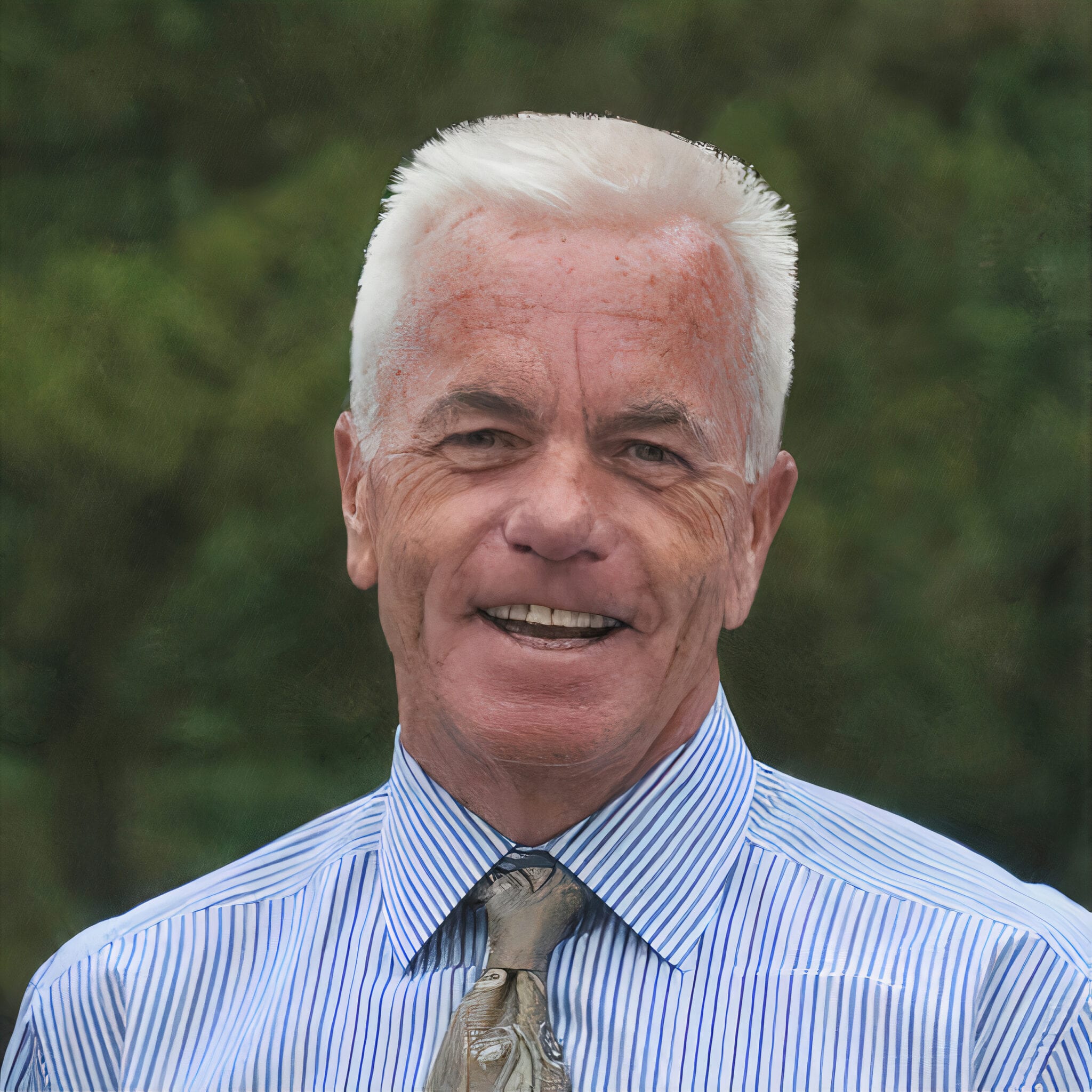 Patrick Hig­gins
→ At­lanta hep B play­er An­tios Ther­a­peu­tics has wel­comed Patrick Hig­gins to the board of di­rec­tors. It's a re­union of sorts with An­tios co-founder and chair­man Abel De La Rosa af­ter work­ing to­geth­er at Phar­mas­set — Hig­gins as EVP, com­mer­cial, and De La Rosa as SVP of busi­ness de­vel­op­ment and sci­en­tif­ic af­fairs.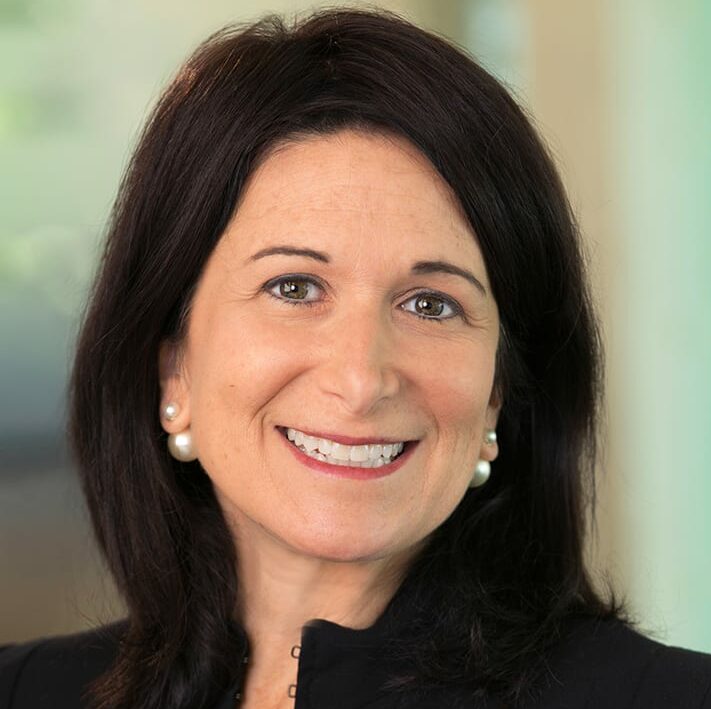 Julie Krop
→ De­ter­mined to re­file an NDA af­ter the sting of an FDA re­jec­tion for Liber­vant — an oral film to con­trol seizures — Aque­s­tive has elect­ed a pair of new board mem­bers while Dou­glas Brat­ton has re­signed from the board. By wel­com­ing Free­line CMO Julie Krop and Scynex­is CEO Mar­co Tagli­et­ti, Aque­s­tive's board of di­rec­tors now has eight mem­bers.
→ With ex-In­ter­cept CFO Bar­bara Dun­can now chair­ing the board of di­rec­tors, Hamil­ton, On­tario-based Fu­sion Phar­ma­ceu­ti­cals has ex­pand­ed the board by in­clud­ing Phili­na Lee. A Sanofi alum, Lee is SVP, head of port­fo­lio strat­e­gy at Blue­print Med­i­cines and has been with the com­pa­ny since 2014.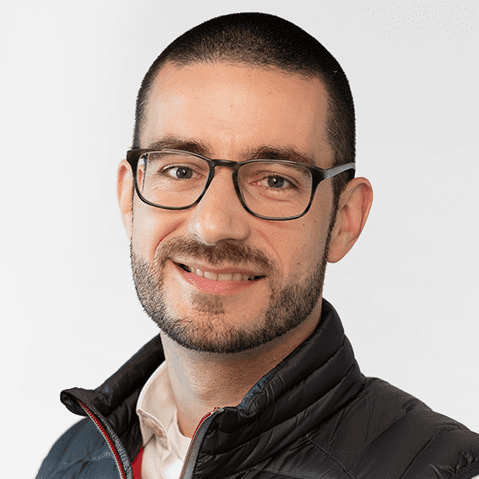 Niko­la Tr­bovic
→ Pfiz­er Ven­tures ex­ec­u­tive di­rec­tor and part­ner Niko­la Tr­bovic is the lat­est mem­ber of Palleon's board of di­rec­tors af­ter Del­phi Ven­tures' Deepa Pakianathan joined in De­cem­ber. Tr­bovic is on the boards of Ar­rakis, Nim­bus and Jnana Ther­a­peu­tics.
→ Dale Chap­pell has been added to the board of di­rec­tors at Cameron Dur­rant-led lenzilum­ab mak­er Hu­mani­gen. Chap­pell took the CSO job in Ju­ly as part of a sum­mer hir­ing bo­nan­za that took place at Hu­mani­gen last year which in­clud­ed COO/CFO Tim­o­thy Mor­ris, CCO Ed­ward Jor­dan and chief ac­count­ing of­fi­cer David Tou­s­ley.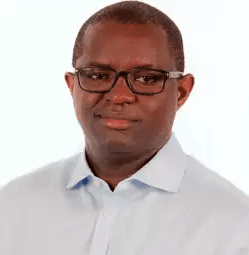 Enoch Kar­iu­ki
→ Enoch Kar­iu­ki has joined the board of di­rec­tors at Zen­tal­is Phar­ma­ceu­ti­cals, which raised eye­brows with its up­sized IPO last April. This is the sec­ond board ap­point­ment in as many weeks for the ex-Velos­Bio CFO af­ter jump­ing on the board at Ima­go Bio­Sciences.
→ Metri­on Bio­sciences has brought on John Mon­tana as non-ex­ec­u­tive di­rec­tor. Cur­rent­ly, Mon­tana is op­er­at­ing part­ner at For­bion. Mon­tana brings to the ta­ble ex­pe­ri­ence from his time at Charles Riv­er Labs, Ar­gen­ta, Amedis and GSK.
→ At the same time as clos­ing a $103 mil­lion Se­ries C fi­nanc­ing, Per­son­al Genome Di­ag­nos­tics (PGDx) has made the ad­di­tions of Kevin Raidy and Lily Li to its board of di­rec­tors. Raidy is a man­ag­ing part­ner at Cowen Health­care In­vest­ments and al­so sits on the boards of Aro Bio­ther­a­peu­tics, Neu­ron23, and NodThera among oth­ers. Mean­while, Li is prin­ci­pal with North­pond Ven­tures and pre­vi­ous­ly served as as­so­ciate di­rec­tor of cor­po­rate busi­ness de­vel­op­ment at Il­lu­mi­na.