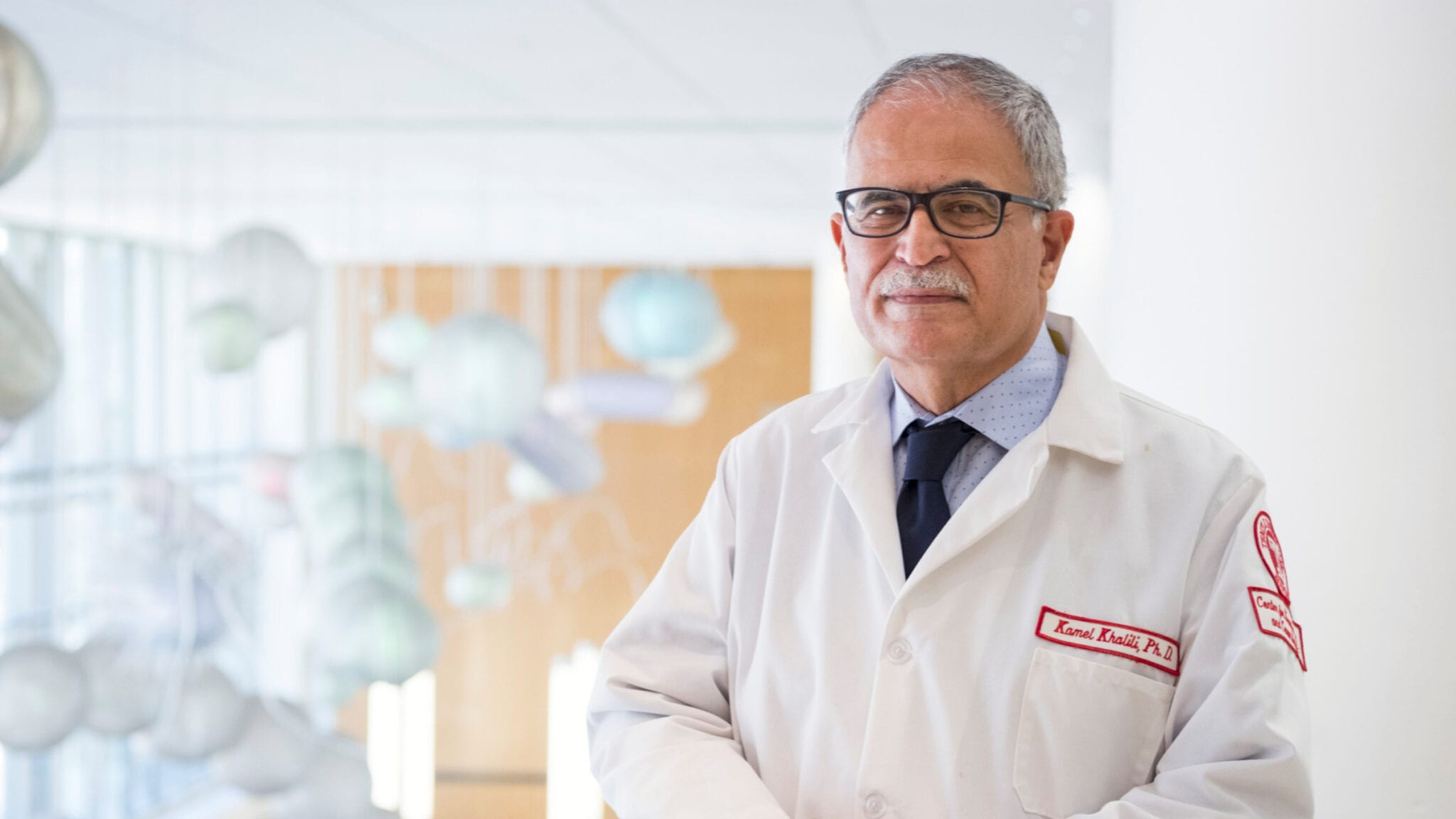 Kamel Khalili (Joseph V. Labolito/Temple University)
Ex­clu­sive: Af­ter four decades, one re­searcher's rad­i­cal HIV cure fi­nal­ly gets its shot
In the down­time be­tween ex­per­i­ments, Kamel Khalili and his men­tor trad­ed their wildest ideas for cur­ing HIV. It was the mid 1980s and Khalili was a post­doc at George Khoury's Na­tion­al Can­cer In­sti­tute lab, where he stud­ied links be­tween virus­es and tu­mors, then one of the hottest fields in can­cer re­search. But the epi­dem­ic was rag­ing through New York and San Fran­cis­co, mount­ing the largest pub­lic health threat in decades. A cou­ple build­ings over, Robert Gal­lo was se­quenc­ing the virus for the first time. It felt im­pos­si­ble to stay away.
There was one idea Khalili couldn't stop think­ing about. HIV posed a unique chal­lenge in part be­cause it in­te­grat­ed it­self in­to hu­man DNA, coil­ing away from the body's de­fens­es. Khalili had spent his grad days tin­ker­ing with one of the ear­li­est tools bi­ol­o­gists in­vent­ed to ma­nip­u­late DNA in­side a liv­ing cell. In fact, the first ex­per­i­ment he was as­signed to when he moved from Tehran to Philadel­phia as a 27-year-old grad­u­ate stu­dent was to take a bac­te­ria-in­fect­ing virus and use it to in­ac­ti­vate a gene in­side E. coli.
He won­dered if he could do the same to the HIV genes in­side a pa­tient's cells — an idea, he knew, was as lu­di­crous as it was el­e­gant.
"Ob­vi­ous­ly the tool wasn't there," Khalili re­calls. The tools they had struck DNA ran­dom­ly, sub­ject­ing the re­cip­i­ent to a scat­ter­shot of ge­net­ic ar­tillery. "You'd kill the pa­tient."
Then in 2012 came CRISPR, the so-called mol­e­c­u­lar scis­sors that could cut DNA wher­ev­er a re­searcher want­ed. Khalili, who had risen to run a vast neu­ro­science de­part­ment at Tem­ple Uni­ver­si­ty with­out ever giv­ing up on his youth­ful whim, rush­ing to ex­am­ine a new gene edit­ing tool when­ev­er it ap­peared, got to work. With­in a year and a half of Jen­nifer Doud­na and Em­manuelle Char­p­en­tier's No­bel-win­ning Sci­ence pa­per, he sub­mit­ted a man­u­script to The Pro­ceed­ings of the Na­tion­al Acad­e­my of Sci­ences that would send rip­ples through the HIV field.
He had tak­en CRISPR and used it to ex­cise HIV out of hu­man DNA. When he put it in HIV-in­fect­ed mice a few years lat­er, about a third were cured.
"I've been work­ing on HIV for close to 40 years," says Khalili. Now 69, he has an easy, avun­cu­lar laugh even over Zoom and large ex­pres­sive eye­brows, though col­leagues tell me he can have a far hard­er edge in the lab. "For the first time we re­al­ized a cure was pos­si­ble."
In No­vem­ber, Khalili gave the first ev­i­dence the ap­proach could work in mon­keys. In­vestors are now get­ting on board. Ex­ci­sion Bio­Ther­a­peu­tics, the com­pa­ny found­ed around Khalili's work, an­nounced to­day a $50 mil­lion Se­ries A to push the ther­a­py in­to the clin­ic. If it works as in­tend­ed, it could pro­vide a long-sought sin­gle-shot cure for a virus that now in­fects 38 mil­lion peo­ple world­wide and set the stage for a sim­i­lar ap­proach for oth­er chron­ic virus­es, such as her­pes and he­pati­tis B.
In a field al­ready burned count­less times, out­side re­searchers are un­der­stand­ably cau­tious: CRISPR is a pow­er­ful tool, they say, but try­ing to ex­cise all the vi­ral DNA lurk­ing in a pa­tient's cells is like try­ing to plumb an oil spill; there's al­ways a bit left, tucked in hard-to-reach places. Still, many were im­pressed he got this far, hav­ing dis­count­ed the ap­proach years be­fore. And they broad­ly agreed that Khalili may have in­vent­ed one of the weapons for the mul­ti-pronged as­sault they think will one day take down the virus.
The first test will come lat­er this year, when a group of pa­tients will be in­ject­ed with Khalili's ther­a­py and, even­tu­al­ly, tak­en off the an­ti-retro­vi­ral med­i­cines that have kept their in­fec­tions at bay. If the in­fec­tions don't re­turn, they will owe it to an im­mi­grant sci­en­tist, who flung him­self in­to a cri­sis much of his adopt­ed coun­try ig­nored and for four decades nev­er let go of a brash and maybe even bril­liant idea, even when the tools didn't ex­ist and the NIH told him it was im­pos­si­ble.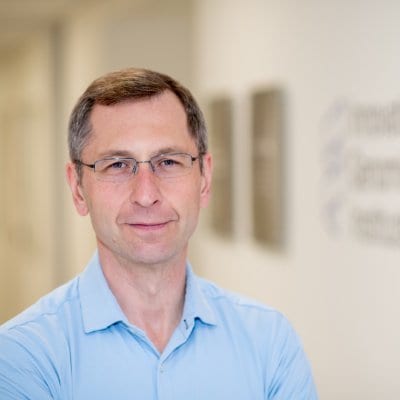 Fy­o­dor Urnov
Skep­ti­cism still runs high, just not as high as when Khalili first start­ed sketch­ing out the idea to friends and col­leagues on nap­kins near­ly a decade ago.
"We have to be very care­ful," says Fy­o­dor Urnov, a gene edit­ing ex­pert at Cal-Berke­ley who worked on ear­ly HIV gene edit­ing stud­ies. "But I think, over­all, the field can move from hy­po­thet­i­cal to re­al­is­tic op­ti­mism."
***
Ex­ci­sion isn't the on­ly com­pa­ny try­ing to ap­ply CRISPR to HIV. Last year CRISPR Ther­a­peu­tics re­ceived a grant from the Bill & Melin­da Gates Foun­da­tion to do ear­ly lab work on a gene ther­a­py that, by IV in­fu­sion, could knock out the re­cep­tors HIV us­es to en­ter cells.
Gene edit­ing ap­proach­es are gain­ing trac­tion in part be­cause the hunt for a cure has reached an im­passe. In the late '90s and ear­ly 2000s, an­ti-retro­vi­ral drugs brought AIDS un­der con­trol for the first time, sav­ing mil­lions of lives, but they fell short of a panacea. Stop tak­ing your dai­ly pills and the in­fec­tion re­turned. The pills were not with­out side ef­fects, ei­ther, in­clud­ing nau­sea, di­ar­rhea and long-term con­se­quences re­searchers are still doc­u­ment­ing.
In 2008, re­searchers at a Boston AIDS con­fer­ence re­port­ed on the "Berlin pa­tient," a mid­dle-aged man who was cured of HIV af­ter re­ceiv­ing a bone mar­row trans­plant for leukemia. Doc­tors knew the ther­a­py wasn't re­mote­ly scal­able. It had near­ly killed the pa­tient, lat­er iden­ti­fied as Tim­o­thy Ray Brown. But it told re­searchers for the first time in three decades of fit­ful progress that a cure was pos­si­ble.
Carl Di­ef­fen­bach
The 12 years since have brought the op­po­site: a se­ries of dead-ends for sci­en­tists' most promis­ing ap­proach­es.
"We're in this — I think pur­ga­to­ry is a good way to de­scribe it," says Carl Di­ef­fen­bach, who runs AIDS re­search at the Na­tion­al In­sti­tute for Al­ler­gy and In­fec­tious Dis­ease. "We need break­throughs."
De­pend­ing on which HIV re­searcher you ask, they might tell you a cure is like­ly in the next 10 years, or a long shot in the next 40."We've now had 10 years of vig­or­ous ef­forts and it's proven to be in­cred­i­bly chal­leng­ing," says Daniel Ku­ritzkes, head of in­fec­tious dis­ease of Boston's Brigham and Women's Hos­pi­tal. "It's pos­si­ble that in 30 years we'll have some means of achiev­ing a sus­tained re­mis­sion, at least, even if not nec­es­sar­i­ly a cure. But I couldn't give you odds."
The prob­lem is the same one that cap­ti­vat­ed Khalili in his NIH days: HIV tucks it­self in­to DNA, form­ing a per­ma­nent reser­voir be­yond the reach of both tra­di­tion­al drugs and the im­mune sys­tem.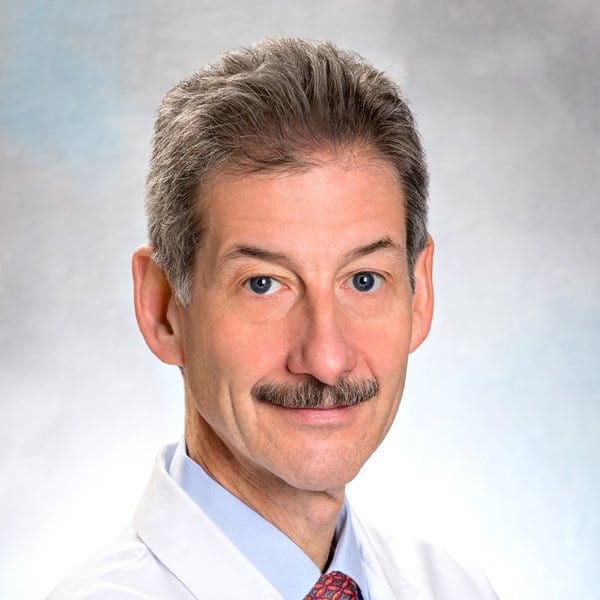 Daniel Ku­ritzkes
To get at the reser­voir, sci­en­tists set­tled on two strate­gies that would make Sun Tzu proud: "kick-and-kill," a way of coax­ing out the hid­den cells and then sub­ject­ing them to a full-on im­mune as­sault; or "lock and block," a way of per­ma­nent­ly bury­ing the reser­voir by, for ex­am­ple, screw­ing with the ge­net­ic cir­cuit­ry that al­lows it to trans­late back in­to virus. But no one's ever had a ma­jor break­through; a 2019 pa­per cast doubt on whether kick-and-kill could ever work.
Gene ther­a­py, al­though gen­er­al­ly talked about for rare dis­ease, has long pro­vid­ed a third route, go­ing back to some of the ear­li­est gene ther­a­py com­pa­nies in the 1990s. The first time gene edit­ing was used in hu­mans was for HIV. In 2008 Carl June, the Uni­ver­si­ty of Penn­syl­va­nia im­mu­nol­o­gist who would lat­er be­come fa­mous for cur­ing can­cer pa­tients with the first CAR-T ther­a­py, ex­tract­ed T cells from HIV pa­tients, used zinc fin­ger nu­cle­as­es to cut out the CCR5 re­cep­tor that HIV lever­ages to en­ter cells, and then reim­plant­ed the T cells.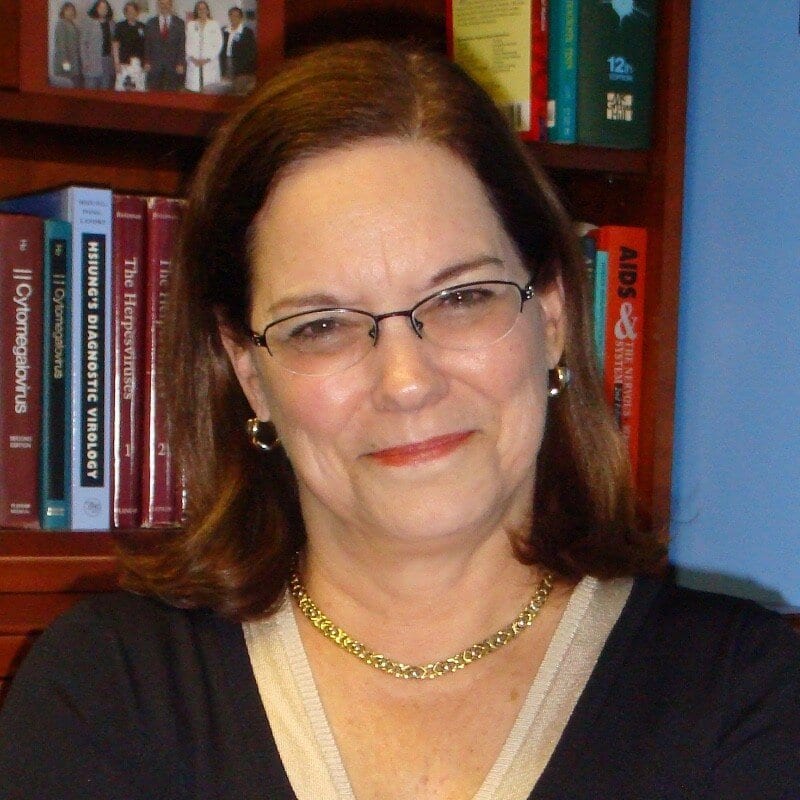 Lynn Pul­liam
The CCR5 ap­proach has large­ly dom­i­nat­ed gene-based ap­proach­es to HIV, in­clud­ing CRISPR's new ef­fort, and un­der­stand­ably so. The Berlin pa­tient and, lat­er, the Lon­don pa­tient were cured be­cause they re­ceived bone mar­row trans­plants from peo­ple who nat­u­ral­ly lacked the re­cep­tor. Still, it cur­rent­ly in­volves a stem cell trans­plant, sub­ject­ing large­ly healthy pa­tients to a la­bo­ri­ous and in­ten­sive pro­ce­dure that is not read­i­ly scal­able. And, as more pa­tients re­ceived it over the last decade, one thing be­came clear: They are not, in most cas­es, be­ing cured — adding it to a long list of de­mi-reme­dies.
"They just weren't work­ing, they weren't work­ing,' says Lynn Pul­liam, who runs an HIV lab at the Uni­ver­si­ty of Cal­i­for­nia, San Fran­cis­co. In that en­vi­ron­ment, even ideas as rad­i­cal as Khalili's felt tryable, how­ev­er im­plau­si­ble many sci­en­tists found it. "It was one of the last tech­niques that some­one had pulled out."
***
Robert Gal­lo, cen­ter, who helped dis­cov­er the HIV virus while at the NIH in 1984, the year Khalili joined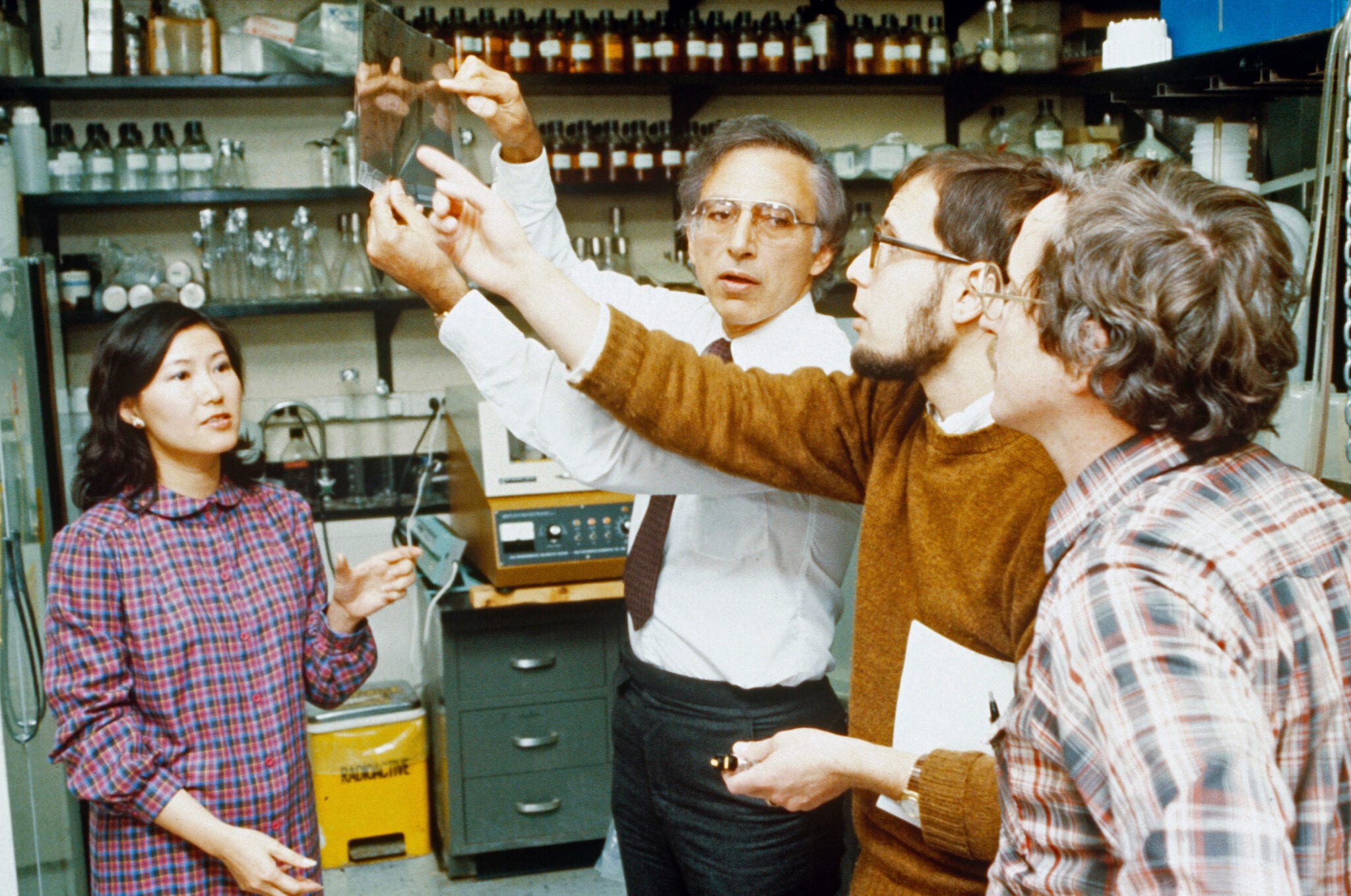 Click on the im­age to see the full-sized ver­sion
Khalili, born in 1951, grew up in a dif­fer­ent Tehran. Ruled by the Shah, an Amer­i­can-backed dic­ta­tor, it host­ed sci­en­tif­ic con­fer­ences where the West's top mol­e­c­u­lar bi­ol­o­gists flew in to present and where a teenage Khalili learned about the lat­est ad­vance­ments in a field just be­gin­ning to ac­quire the tools to mess with life's cen­tral code. When Khalili flew out to the Uni­ver­si­ty of Penn­syl­va­nia to in­ter­view for a grad­u­ate po­si­tion with Joseph Gots, the two sat in his fac­ul­ty of­fice and talked about Per­sian food and Iran­ian his­to­ry. Gots knew the coun­try well.
Khlili ap­plied for a PhD at both Penn and the Uni­ver­si­ty of Mi­a­mi, where he would have be­come a ma­rine bi­ol­o­gist — part of some quixot­ic, save-the-fish dream he still won­ders about. He even vis­it­ed their fa­cil­i­ty. But Penn had the best mol­e­c­u­lar bi­ol­o­gy pro­gram in the coun­try and his wife, a sim­i­lar­ly prodi­gious stu­dent named Shohreh Ami­ni, al­so land­ed a spot there. They ar­rived in 1978 and Gots put him to work in­ac­ti­vat­ing E. coli genes.
The Shah's gov­ern­ment col­lapsed five months lat­er. Khalili watched the un­rest from his TV set in Philadel­phia, and then the rise of an Is­lam­ic cler­ic as a new dic­ta­tor. "I didn't like it, and I said that's not the place I want­ed to do work," he says. "So I stayed in Philadel­phia."
He poured him­self in­to his grad­u­ate work, hop­ing that their re­search in gene in­ac­ti­va­tion would chart a path to­ward neu­tral­iz­ing the genes that cause can­cer. He then moved to Khoury's lab at the Na­tion­al Can­cer In­sti­tute, where he start­ed work­ing on what, be­fore his CRISPR work, he be­come most fa­mous for: how a com­mon in­fec­tion called JC virus can whip and warp cel­lu­lar ma­chin­ery, dri­ving a rare form of brain can­cer.
It was an aus­pi­cious time to join the NCI. The same year, 1984, Robert Gal­lo iso­lat­ed a retro­virus in AIDS pa­tients, giv­ing a source for the mys­te­ri­ous epi­dem­ic that had bro­ken out among gay men and IV drug users. As with Covid-19, sci­en­tists from oth­er dis­ci­plines slow­ly poured in to tack­le the emerg­ing threat. Some of the biggest names in the his­to­ry of vi­rol­o­gy were study­ing it: names like David Ho, Tony Fau­ci, and David Bal­ti­more.
At the same time, stig­ma con­fined the dis­ease to an Amer­i­can mar­gin. And oth­er prob­lems — any prob­lem — seemed more tractable than a fa­tal, rapid­ly mu­tat­ing virus that snakes it­self di­rect­ly in­to hu­man DNA. "A lot of peo­ple didn't even want to touch it," Pul­liam re­calls.
Khalili tweaked his re­search to cov­er the cri­sis, study­ing how JC virus in­ter­acts with HIV and how HIV af­fects the ner­vous sys­tem. He patent­ed small mol­e­cules to block the virus from in­te­grat­ing in­to DNA. "I was al­ways think­ing about how I could get in­to HIV," he says. "It was a much big­ger prob­lem."
He re­turned to Tehran on­ly once, ac­cept­ing an in­vi­ta­tion in the ear­ly '90s to give a se­ries of work­shops on gene trans­fer at the Pas­teur In­sti­tute of Iran. But the city had changed. In­stead, he fell in love with Philadel­phia, go­ing to Thomas Jef­fer­son Uni­ver­si­ty af­ter the NCI and then start­ing his own lab at Tem­ple.
He made friends quick in his adopt­ed coun­try, im­press­ing oth­er sci­en­tists with a quick mind and an ea­ger­ness to share ideas that oth­ers jeal­ous­ly guard­ed. Joc­u­lar yet ur­bane, he in­vit­ed fel­low con­fer­ence at­ten­dees to sin­gle-malt scotch tast­ings in Ed­in­burgh or to sip limon­cel­lo in Italy. And when out-of-town col­leagues stopped by Philly, he'd whisk them around to his fa­vorite Ital­ian restau­rants. Af­ter the Ea­gles fi­nal­ly made the Su­per Bowl in 2018, he flew to Min­neapo­lis to watch them win in per­son.
He had a hard­er edge in the lab, col­leagues say. He kept his of­fice metic­u­lous­ly clean. Un­til Covid-19 in­ter­rupt­ed, he held hour-long re­view meet­ings on Sat­ur­days, oc­ca­sion­al­ly frus­trat­ing grad stu­dents. You could screw up the ex­per­i­ment but he'd grow frus­trat­ed if you didn't have an ex­pla­na­tion, or didn't fol­low his in­struc­tions, or didn't keep up with the lit­er­a­ture. It wasn't a place for peo­ple who need­ed a pat on the head every time they did well.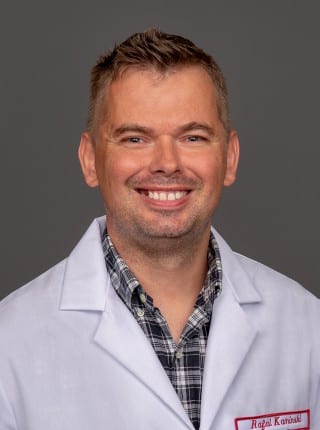 Rafal Kamin­s­ki
"You al­ways had di­rec­tion and you al­ways know what you're do­ing," says Rafal Kamin­s­ki, who worked with Khalili for 16 years as a grad­u­ate stu­dent and pro­fes­sor. "The on­ly prob­lem is he al­ways want­ed so much."
It worked, though. Bri­an Wig­dahl, chair of mi­cro­bi­ol­o­gy and im­munol­o­gy at Drex­el Uni­ver­si­ty, says he built one of the best neu­ro­science de­part­ments in the coun­try, de­spite no for­mal train­ing in neu­ro­science. Kamin­s­ki, who joined with a de­gree from a promi­nent Pol­ish uni­ver­si­ty but lit­tle lab ex­pe­ri­ence, cred­its Khalili with teach­ing him every­thing he knows. He be­came a "lu­mi­nary" in the field, says Steven Ja­cob­son, a neu­rovi­rol­o­gist at NIH, found­ing its jour­nal and in­ter­na­tion­al so­ci­ety.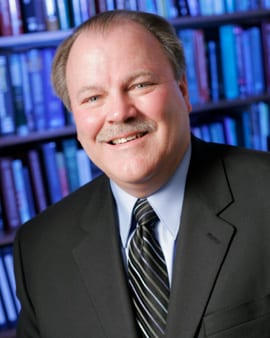 Bri­an Wig­dahl
Be­yond neu­rovi­rol­o­gy, too. His in­ter­ests were poly­glot, and he added col­lab­o­ra­tors as he chased new is­sues. "He will move in­to new ar­eas and you don't even know he's there," Wig­dahl says. "He jumps on things faster than any­one I know."
That in­clud­ed gene ed­i­tors. In the 1990s, re­searchers start­ed en­gi­neer­ing new DNA-snip­ing en­zymes called zinc fin­ger nu­cle­as­es and TAL­ENs that of­fered im­prove­ments on the tools they had in the '80s. Khalili rarely spoke about it, but he ex­am­ined each for po­ten­tial in HIV, be­fore re­ject­ing them as too cum­ber­some or im­pre­cise.
Then in Oc­to­ber 2012 when Kamin­s­ki was about to fly back to Poland to de­fend his PhD the­sis, Khalili pulled him out­side and told him he had a spe­cial project for him when he re­turned. It was three months af­ter Doud­na and Char­p­en­tier's pa­per but be­fore Feng Zhang would show CRISPR could ed­it hu­man cells.
"I looked at him like oh my God, what is go­ing to hap­pen now?" Kamin­s­ki says. "But I said, OK."
***
In the months be­fore PNAS pub­lished his pa­per, Khalili couldn't stop talk­ing about it. Wig­dahl said he saw him sketch it for col­leagues on nap­kins: a whir of en­zymes, RNA and hu­man vi­ral DNA. Pul­liam re­mem­bered him be­ing school­boy-gid­dy over mar­ti­nis one night, com­par­ing it to a ground­break­ing pa­per she had pub­lished in the '80s, show­ing AIDS de­men­tia wasn't caused by the virus it­self.
The pa­per pub­lished in Ju­ly, show­ing for the first time that a gene edit­ing tool could erad­i­cate vi­ral DNA, al­so known as la­tent HIV or provirus, from cell cul­tures. In fact, it was one of the first times in three decades of AIDS re­search that any­one had been able to get at the reser­voir at all.
(From left to right). 1. In all pa­tients, HIV in­te­grates in­to hu­man DNA, form­ing a per­ma­nent reser­voir be­yond the reach of drugs or the im­mune sys­tem. 2. In Khalili's ap­proach, guide RNAs lead DNA-cut­ting Cas9 en­zymes to key sites on the vi­ral DNA. 3. The Cas9 en­zymes cut slice the HIV DNA, which falls away 4. The DNA re­pairs it­self, form­ing a healthy strand, with most or all of the HIV re­moved. (Il­lus­tra­tion – Adri­ana Mari­cari, End­points News)

Click on the im­age to see the full-sized ver­sion
CRISPR con­sists of es­sen­tial­ly two tools: a DNA-cut­ting en­zyme called Cas and a guide RNA that tells Cas where to cut. When Doud­na, Char­p­en­tier and Zhang first showed the sys­tem, re­verse-en­gi­neered from bac­te­ria, could ed­it hu­man DNA, spec­u­la­tion cen­tered around whether re­searchers could now re­pair genes be­hind rare and fa­tal dis­or­ders like cys­tic fi­bro­sis or Duchenne mus­cu­lar dy­s­tro­phy. Fix­ing a gene, though, re­quires a third tool, one sci­en­tists are still strug­gling to mas­ter: a re­place­ment strand of DNA for the cell to put at the site of the break.
It's much eas­i­er to sim­ply crip­ple a gene. Every CRISPR-based ther­a­py now in the clin­ic us­es this ap­proach, in­clud­ing Ver­tex's sick­le cell treat­ment. It's what made HIV an at­trac­tive op­tion.
In the 3 bil­lion-let­ter chain of hu­man DNA, la­tent HIV sits swad­dled be­tween two 634-let­ter, repet­i­tive strands that con­tain the in­struc­tions for trans­lat­ing HIV DNA back in­to the virus. Khalili's team used soft­ware to iden­ti­fy crit­i­cal sec­tions of these so-called long-ter­mi­nal re­peats. They then made sure tar­get­ing these sec­tions wouldn't in­ter­fere with healthy gene ex­pres­sion.
HIV shapeshifts eas­i­ly, al­low­ing it to over­come in­di­vid­ual an­tivi­rals and, po­ten­tial­ly, in­di­vid­ual cuts to its genome. To avoid that risk, Khalili's team de­signed mul­ti­ple dif­fer­ent guide RNAs and de­cid­ed to try and slice en­tire chunks out of the provirus. They suc­cess­ful­ly cut a small por­tion, and "then we got a lit­tle bit more am­bi­tious," Khalili says. They cut out of an im­mune cell a com­plete, 9,709-let­ter stretch of HIV DNA. In a pa­tient, it would amount to surgery by IV, slic­ing DNA out of cells like tu­mor from tis­sue.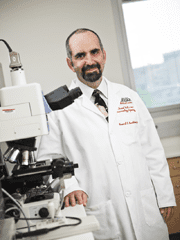 Howard Gen­del­man
"That got every­one in­ter­est­ed," says Howard Gen­del­man, who runs his own HIV and neu­rovi­rol­o­gy lab at the Uni­ver­si­ty of Ne­bras­ka Med­ical Cen­ter. Gen­del­man and Khalili had been ri­vals for decades, two ti­tans of a small field who crossed paths for the first time at the NCI in 1987.
"We were at the same lev­el, at the same time, at the same age, study­ing the same very thing," he says. "Two poles of the same po­lar­i­ty re­pel."
Gen­del­man, though, had de­vel­oped one of the world's best mouse mod­els for HIV, the next log­i­cal place for Khalili to test his mod­el. And af­ter the in­ter­ces­sion of an­oth­er well-known HIV re­searcher — who called Gen­del­man at his daugh­ter's en­gage­ment par­ty and screamed at him for sev­er­al min­utes to get over him­self and work with Khalili be­cause the two had com­pli­men­ta­ry tech­nol­o­gy — they start­ed col­lab­o­rat­ing.
They wrote a grant pro­pos­al, as they had each suc­cess­ful­ly done hun­dreds of times in their ca­reers. But an NIH com­mit­tee re­ject­ed their ap­pli­ca­tion.
"They thought it was ba­si­cal­ly im­pos­si­ble," Khalili says.
***
Khalili and Tri­cia Bur­do, who de­signed the stud­ies show­ing the ap­proach could work in mon­keys. (Joseph V. Laboli­to/Tem­ple Uni­ver­si­ty)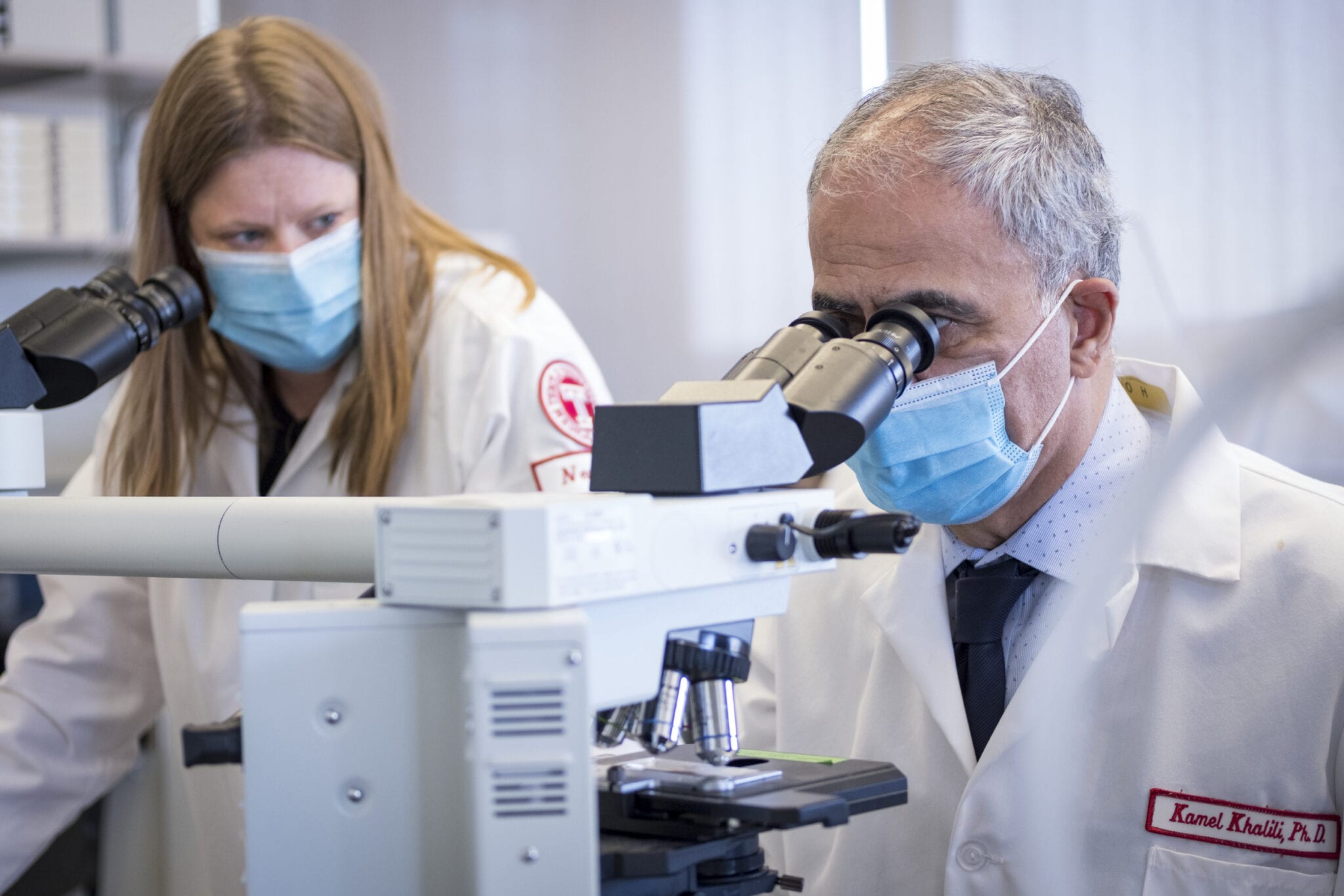 Click on the im­age to see the full-sized ver­sion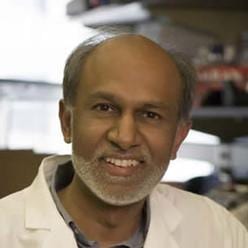 Avin­dra Nath
Khalili was not the first re­searcher to pro­pose gene edit­ing HIV. A team at Ky­oto Uni­ver­si­ty pub­lished a study cut­ting la­tent HIV with CRISPR near­ly a year be­fore Khalili did, al­though ul­ti­mate­ly with much less suc­cess. Ref­er­ences in the lit­er­a­ture go back decades. "The idea was out there," says Avin­dra Nath, head of neu­rovi­rol­o­gy at NIH. "No one thought it would work."
That in­clud­ed mem­bers of Khalili's own team. Jonathan Karn, a Case West­ern AIDS re­searcher whom Khalili en­list­ed for his ex­per­tise in mea­sur­ing the HIV reser­voir, re­mem­bers hear­ing the pitch and telling Khalili that he thought it had no chance of work­ing. Khalili told him that's why he want­ed Karn on the team.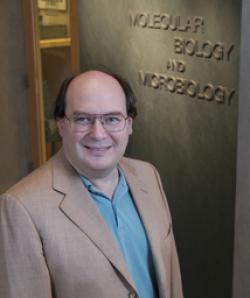 Jonathan Karn
There were nu­mer­ous sci­en­tif­ic and tech­ni­cal hur­dles to CRISPRing HIV, most of which the PNAS pa­per didn't be­gin to scratch. Even now, with ear­ly mon­key da­ta, sev­er­al re­main un­ad­dressed.
Karn was par­tic­u­lar­ly con­cerned with de­liv­ery. Gene ther­a­pies are gen­er­al­ly in hol­lowed out virus­es, called a vec­tor. Re­searchers, though, on­ly in­ject­ed CRISPR di­rect­ly in­to hu­mans for the first time last year, when Ed­i­tas launched a tri­al in the eye, a large­ly self-con­tained or­gan that has long been one of the eas­i­est places to do gene ther­a­py. And it was un­clear un­til re­cent­ly whether AAV9, the hol­lowed-out virus most CRISPR com­pa­nies use to de­liv­er their ther­a­pies, could go to T cells, home to most of the HIV reser­voir.
Hit­ting T cells, though, is just the first step. In an av­er­age pa­tient, on­ly about 40 in every mil­lion T cells con­tain la­tent HIV. Oth­er cell types with la­tent HIV are scat­tered through­out the body. And HIV does not in­te­grate in­to the same spot in every cell.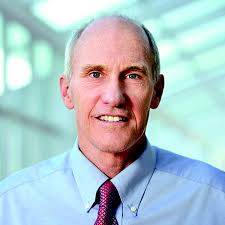 Carl June
Khalili and Gen­del­man had to hit bullseyes with­in bullseyes. Still, when they tried it in mice, cob­bling to­geth­er fund­ing from oth­er sources, they were able to ex­cise enough HIV to pre­vent the in­fec­tion from re­turn­ing. NIH fund­ing fol­lowed and in No­vem­ber, they showed that they could wipe out be­tween 38% and 95% of la­tent SIV — the simi­an equiv­a­lent of HIV — in three mon­keys.
"It's find­ing the nee­dle in the haystack and then cut­ting it out," says Carl June, the im­mu­nol­o­gist who pi­o­neered the CCR5-knock­out ap­proach. "It's amaz­ing they could do it all."
***
June is im­pressed with the ap­proach, but he doesn't be­lieve it will bring a cure. He's not alone. Sev­er­al re­searchers tell me that Ex­ci­sion may be able to knock out some, maybe even most, of the reser­voir. But if they can't get all of it, then the in­fec­tion will sim­ply come roar­ing back. And like near­ly all cur­rent gene ther­a­pies, it can't be dosed twice: You on­ly have one shot to make it work.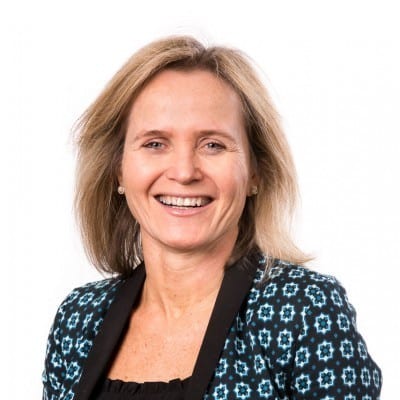 Sharon Lewin
"It de­pends on how ef­fec­tive it is in elim­i­nat­ing every in­fect­ed cell," says Sharon Lewin, di­rec­tor of the Pe­ter Do­her­ty In­sti­tute for In­fec­tion and Im­mu­ni­ty in Mel­bourne. "And that would be a big ask."
No one, though, has ever made a dent in the reser­voir. Per­haps you need to de­plete it en­tire­ly; per­haps you just have to knock it down enough. Two out of the sev­en hu­man­ized mice they treat­ed in their study ap­peared to be cured, even though they hadn't ex­cised 100% of provi­ral DNA. And Khalili point­ed out that the Berlin pa­tient still had la­tent HIV, just not enough that his im­mune sys­tem couldn't con­trol it. "Do you re­al­ly need to hit every sin­gle cell?" he says.
Khalili has been ig­nor­ing crit­ics for a decade, but he's still hedg­ing his bets. In the past eight years, his CRISPR work has gone from a lit­tle dis­cussed project be­tween him, Kamin­s­ki and a post­doc to one that en­com­pass­es most of Khalili's lab and grants, with 10 grad­u­ate stu­dents or lab work­ers, a hand­ful of se­nior in­ves­ti­ga­tors and uni­ver­si­ties across the coun­try. Khalili's lat­est grant pro­pos­al is to team with out­side ex­perts on an ap­proach both June and Lewin said was promis­ing: com­bin­ing their tech­nol­o­gy with an im­mune-boost­ing mol­e­cule that would help the body take care of the cells CRISPR doesn't reach.
It's part of a group of tech­nolo­gies June says are bring­ing a cure with­in reach. Just a year younger than Khalili, June has been study­ing HIV for near­ly as long and he says the prob­lem has changed in re­cent years: from de­vel­op­ing new tools to im­ple­ment­ing cur­rent ones. His CCR5-knock­out ap­proach, for ex­am­ple, still holds sig­nif­i­cant promise when com­bined with im­mune boost­ers or vac­cines, par­tic­u­lar­ly if re­searchers can fig­ure out a way of do­ing the cell trans­plant with­out chemother­a­py.
Di­ef­fen­bach, the NI­AID HIV chief, spec­u­lat­ed you could com­bine ei­ther ap­proach with a vac­cine Vir just put in­to Phase I, which is meant to train T cells to at­tack the virus.
"The fu­ture will re­quire mul­ti­ple hits," he says. "It won't ever be one thing."
Im­ple­ment­ing won't be easy, though. Be­cause most pa­tients have their in­fec­tion un­der con­trol, the safe­ty bar to test a new treat­ment on hu­mans is high­er than it is for most can­cers or rare dis­eases. Ex­ci­sion Bio, for ex­am­ple, has the best chance of hit­ting all la­tent cells by us­ing high dos­es of the AAV9 vec­tor that car­ries their ther­a­py, but high dos­es have shown dan­ger­ous side ef­fects in a few rare dis­ease gene ther­a­py tri­als. They'll in­stead launch Phase I this year with a low­er dose than Khalili used in his mon­key stud­ies, though they could still raise the amount in fu­ture tri­als.
Suc­cess would bring its own hur­dles. AAV can't yet be man­u­fac­tured at any­where near the scale to reach the 38 mil­lion peo­ple with HIV world­wide, so a cure would ini­tial­ly fur­ther al­ready un­equal ac­cess to med­i­cines. Still, June said he was con­fi­dent that com­pa­nies would solve that ques­tion for both Khalili's ap­proach and his own cell ther­a­py ap­proach. Phar­ma com­pa­nies have too much in­cen­tive.
"Those will hap­pen with­in a decade," June says. "There's bil­lions of dol­lars be­ing in­vest­ed in these is­sues be­cause of gene ther­a­py and cell ther­a­py for can­cer. That didn't ex­ist years ago."
***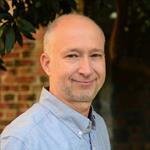 Steven Deeks
Even if it works not every­one would be el­i­gi­ble. Khalili on­ly showed CRISPR can work on pa­tients who al­ready have their HIV un­der con­trol, leav­ing out the pa­tients most in need of a cure. "It's a big eth­i­cal dilem­ma," says Steven Deeks, an HIV re­searcher at UCSF.
Deeks, who signed a col­lab­o­ra­tion with Ex­ci­sion short­ly af­ter our con­ver­sa­tion, rat­tled off nu­mer­ous rea­sons why Ex­ci­sion could fail, in­clud­ing the po­ten­tial to dis­rupt hu­man DNA along­side HIV DNA, cau­tion­ing that they would have to move ex­treme­ly slow. Still, he said, it could help mil­lions of pa­tients who strug­gle to take dai­ly meds or face stig­ma when do­ing so. And it would of­fer an ad­van­tage over oth­er ap­proach­es that try for a "func­tion­al cure," leav­ing HIV in the body but in­ert.
"What every­one wants is a com­plete cure, they don't want to have any of the virus left," Deeks says. "This is one of the most promis­ing ways of achiev­ing that ul­ti­mate goal."
It would be a mas­sive achieve­ment, one that Khalili and vir­tu­al­ly every HIV re­searcher have been dream­ing of for decades. But one that a few now say is with­in reach.
Fy­o­dor Urnov, the Berke­ley gene edit­ing ex­pert, of­fered a space anal­o­gy and a lit­mus test for the fea­si­bil­i­ty of any sci­en­tif­ic en­deav­or: What tools al­ready ex­ist and what have to be in­vent­ed?
"We want to go to Mars? Well kind of the pieces are there, we just need to do it," he says. "We want to go Al­pha Cen­tau­ri? It's a fun­da­men­tal­ly dif­fer­ent tech­no­log­i­cal chal­lenge where some things are just cur­rent­ly im­pos­si­ble."
An HIV cure, he says, is now like reach­ing Mars. And Khalili, de­spite all the fail­ures of the last four decades, is con­fi­dent he can be the next Neil Arm­strong. What are the odds he's right?
"I don't know, I think it's pos­si­ble," says Lynn Pul­liam. "Yeah, I think it's pos­si­ble, I do. I think it's pos­si­ble."