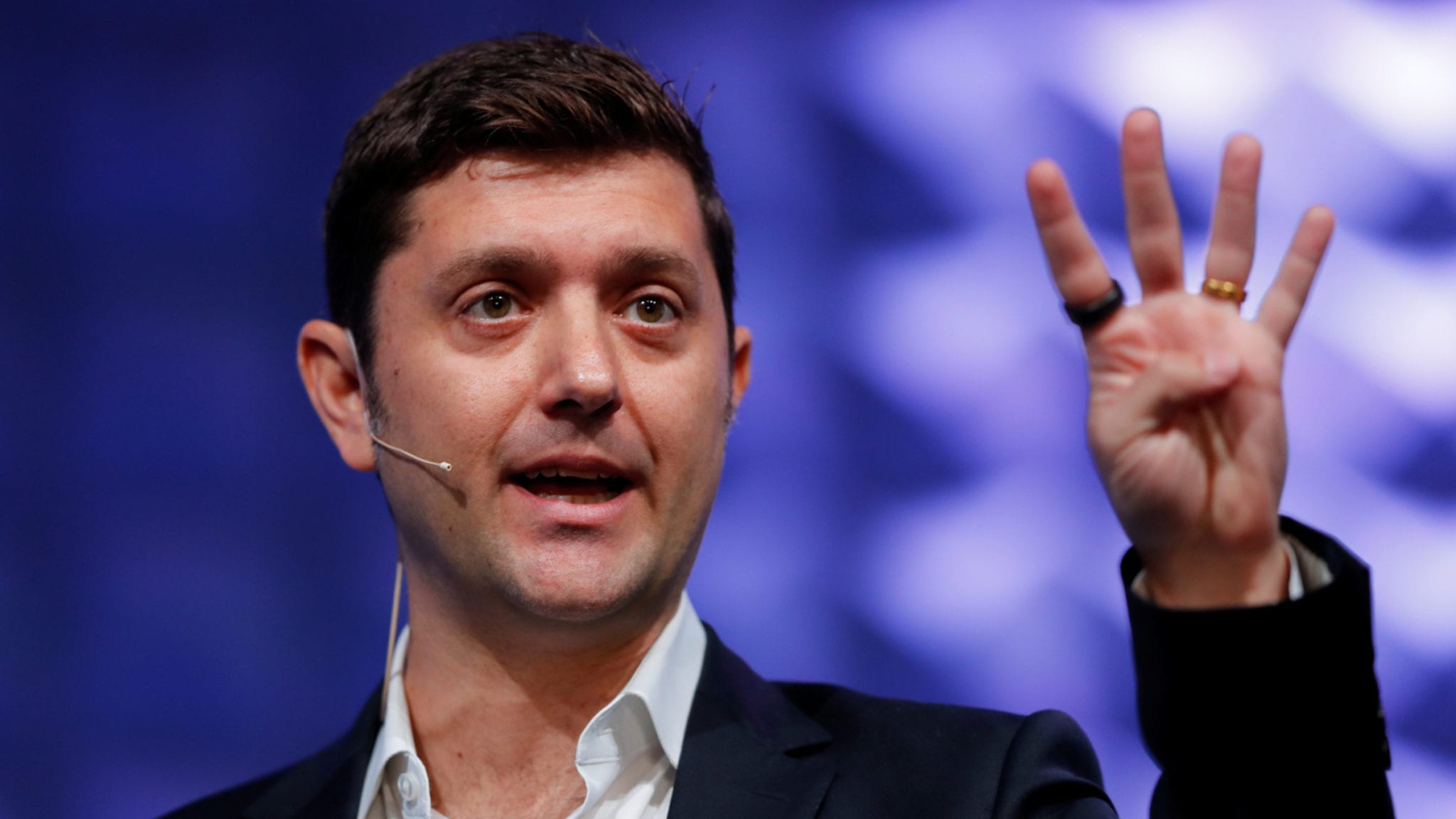 Jason Kelly, Gingko Bioworks CEO (Mike Blake/Reuters via Adobe)
Ex­clu­sive: Eye­ing big Covid-19 test­ing ex­pan­sion, Gink­go rolls out 50M rapid anti­gen di­ag­nos­tics
In what they hope will be a key part of an ex­ten­sive ef­fort to boost Covid-19 test­ing in the US, Gink­go Bioworks is ac­quir­ing and dis­trib­ut­ing 50 mil­lion rapid anti­gen tests that can po­ten­tial­ly be used for virus sur­veil­lance in schools and com­mu­ni­ties and for quick, on the ground di­ag­noses.
The tests, de­vel­oped by SD Biosen­sor, are in line with pro­pos­als from the Rock­e­feller Foun­da­tion and Har­vard epi­demi­ol­o­gists, among oth­ers, to blan­ket the coun­try with fast, low-cost tests. Al­though not yet au­tho­rized in the US, they are a key part of test­ing ef­forts from the Bill and Melin­da Gates Foun­da­tion, who an­nounced plans last month to dis­trib­ute 120 mil­lion of them in low and mid­dle in­come coun­tries. Roche has com­mer­cial­ized the di­ag­nos­tic in Eu­rope.
The tests can im­me­di­ate­ly be used for sur­veil­lance, where schools, of­fices or com­mu­ni­ties can mon­i­tor for out­breaks, as some places now do with waste­water test­ing and oth­er tech­nolo­gies. With an EUA, it could al­so be used to give in­di­vid­ual yes/no an­swers.
Gink­go's new Covid-19 au­to­mat­ed, Il­lu­mi­na-equipped test­ing fa­cil­i­ty in Boston, set to open next month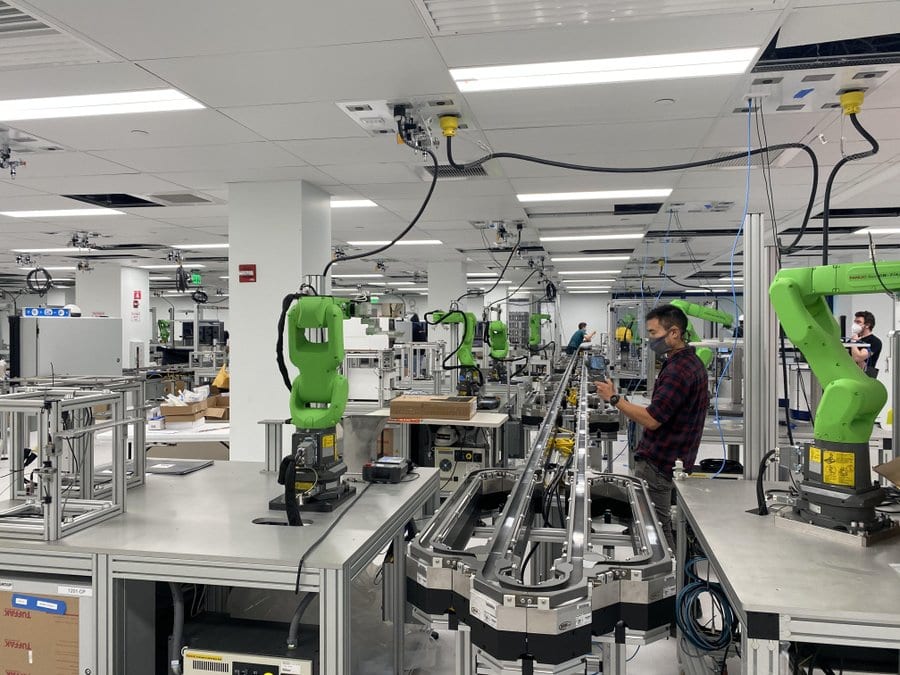 Click on the im­age to see the full-sized ver­sion
Gink­go CEO Ja­son Kel­ly said he en­vi­sioned de­ploy­ing the tests in com­mu­ni­ties in the same way some north­east col­leges used once or twice-a-week test­ing to safe­ly re­open in the fall. He not­ed the US doesn't even have the ca­pac­i­ty now to test a frac­tion of schools.
"If you look, in the US, it's 20 mil­lion stu­dents and staff as­so­ci­at­ed with col­leges. So if you were test­ing them twice a week, it'd be about 5 mil­lion a day, and our na­tion­al ca­pac­i­ty for test­ing right now is a mil­lion tests a day," Kel­ly told End­points News. "So if you're go­ing to ac­tu­al­ly do some­thing like what was done for a small num­ber of col­leges na­tion­wide, you've got­ta bring on­line stuff like this."
A decade-old up­start out of MIT, Gink­go grew to uni­corn sta­tus at the tail end of 2019 off the ro­bot­ic fac­to­ries it built to scale syn­thet­ic bi­ol­o­gy, sup­port­ing ap­pli­ca­tions on every­thing from fer­til­iz­er and per­fumes to nov­el an­tibi­otics and en­gi­neered mi­crobes.
Dur­ing the pan­dem­ic, though, the com­pa­ny has con­cen­trat­ed its ef­forts on di­ag­nos­tics. Most promi­nent­ly, in the spring, they un­veiled plans to use their ar­ray of Il­lu­mi­na se­quencers as a new kind of di­ag­nos­tic. With back­ing from the NIH's RADx ini­tia­tive, Gink­go has built a new au­to­mat­ed fac­to­ry ded­i­cat­ed to that pur­pose in Boston. Once on­line next month, it should be able to process about 100,000 tests per day, or a full 10% in­crease in the na­tion's cur­rent test­ing ca­pac­i­ty.
Ide­al­ly, Kel­ly said, they'd like to even­tu­al­ly use it for front-end pool test­ing, where a school or an of­fice mix­es sam­ples from, say, 10 dif­fer­ent peo­ple and tests them all to­geth­er in an ef­fort to get a broad sense of whether there's an out­break.
"What you're re­al­ly see­ing now is peo­ple put like 6 swabs in a tube and ship it to the lab," Kel­ly said, laugh­ing. "But that's a start. In a per­fect world they would al­so fig­ure out how to get the swabs out of there and just send a sam­ple to the lab that didn't have swabs. But it's start­ing to hap­pen."
In the mean­time, they're push­ing for­ward with the anti­gen plan. The tests they are now rolling out hold the same draw­backs that have swirled around anti­gen tests for months: the po­ten­tial for too many false pos­i­tives and too many false neg­a­tives. (Kel­ly, echo­ing ex­perts like Har­vard epi­demi­ol­o­gist Michael Mi­na, thinks the neg­a­tives aren't much of a con­cern, as we're al­ready miss­ing every­one we don't test, though he thinks the pos­i­tives are worth watch­ing. "If you're quar­an­ti­ning 5% of your work­force every day, it's not go­ing to work," he said.)
Gink­go al­so re­viewed the pa­per tests that E25Bio de­vel­ops and that Mi­na has been push­ing as a way to test near­ly every Amer­i­can every day. They de­cid­ed, though, that those weren't yet read to scale — one of the key ad­van­tages of the SD Biosen­sor tech. Un­like some of the anti­gen tests from BD or Quidel, the SD Biosen­sor tests re­quire a much sim­pler de­vice to read. That could al­low for much broad­er man­u­fac­tur­ing and dis­tri­b­u­tion, sim­i­lar to the Ab­bott tests re­cent­ly pur­chased en masse by the gov­ern­ment.
The read­er "ba­si­cal­ly cre­ates a bot­tle­neck in how many tests you can ac­tu­al­ly do per day," Kel­ly said. "If you can do it with­out a read­er then your bot­tle­neck is pret­ty much how many you can man­u­fac­ture."