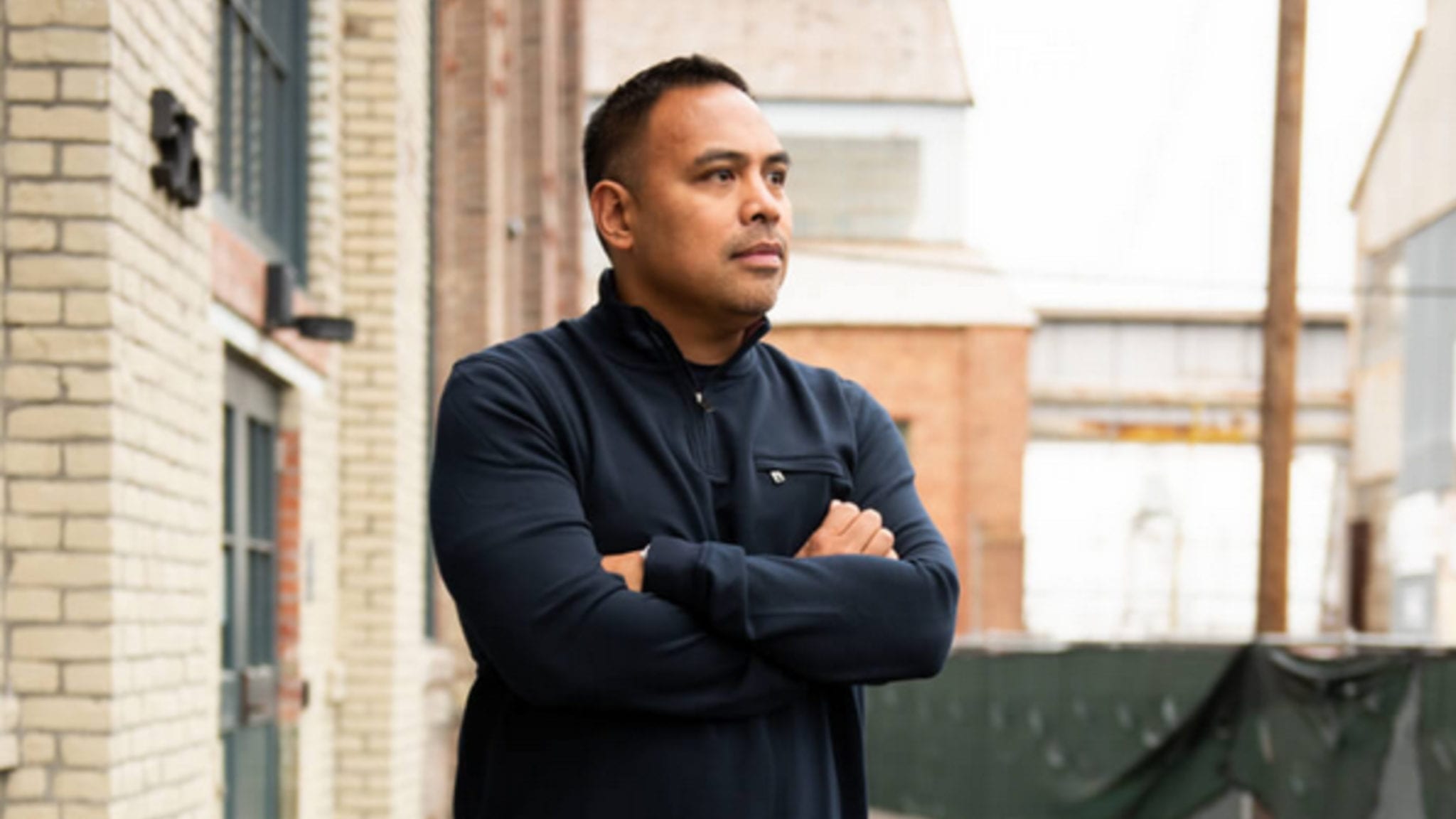 Ex­clu­sive: Maze un­veils their $191M pipeline, tak­ing on Ver­tex and two long-sought con­di­tions
More than two years af­ter emerg­ing from stealth mode with $191 mil­lion, a guild of pres­ti­gious sci­en­tif­ic founders and sup­port from some top-flight VCs, Maze Ther­a­peu­tics is fi­nal­ly ready to un­veil what they've been up to.
Maze CEO Ja­son Colo­ma walked End­points News through their de-stealthed pipeline Mon­day, show­cas­ing three pro­grams that are still ear­ly stage but pro­gressed since the com­pa­ny's 2019 launch. They in­clude a new small mol­e­cule ap­proach for the rare lyso­so­mal dis­or­der Pompe dis­ease, a chron­ic kid­ney dis­ease tar­get that will put them in square com­pe­ti­tion with Ver­tex, and an ALS gene ther­a­py that the­o­ret­i­cal­ly could be mar­ket­ed for the en­tire pa­tient pop­u­la­tion.
The tar­gets all come from the ini­tial batch of pro­grams the Maze's founders seed­ed the com­pa­ny with at the start, but they al­so an­nounced new di­rec­tions for their ear­li­er stage re­search, with plans to broad­ly fo­cus on car­dio/re­nal, car­dio­vas­cu­lar, neu­rol­o­gy, eye and meta­bol­ic dis­eases and use a num­ber of tech­nolo­gies. Even­tu­al­ly, that could give them 10 to 15 pro­grams be­tween them­selves and their part­ners.
To plan for that ex­pan­sion, they've hired At­ul Dan­dekar, who led oph­thal­mol­o­gy at Roche and Genen­tech, as chief strat­e­gy of­fi­cer.
"In or­der to ex­e­cute on that strat­e­gy, of course, it's not triv­ial," Colo­ma said of the 10-15 pro­gram plan. "For a small com­pa­ny to try to be in­di­ca­tion ag­nos­tic and modal­i­ty ag­nos­tic, how do you make those trade-offs be­tween dif­fer­ent lev­els of in­vest­ments? And to have some­one who has seen pro­grams not on­ly get in­to the clin­ic but in­to the mar­ket­place I think is im­por­tant."
Al­though Maze launched with a stat­ed goal of find­ing new so-called ge­net­ic mod­i­fiers — un­der­ap­pre­ci­at­ed genes that can change the sever­i­ty of a mono­genet­ic dis­ease like sick­le cell — all of the com­pa­ny's ini­tial pro­grams go af­ter genes that have been stud­ied pre­vi­ous­ly, in­clud­ing, in one case, to the ex­tent that a ri­val com­pa­ny put a drug for it in Phase II last year. But Colo­ma said that each re­lies on tech­niques Maze col­lect­ed and de­vel­oped to turn those genes in­to drugs.
"Some of these tar­gets have been known for a while," he said. "But it took many, many years to fig­ure out how do we uti­lize all the dif­fer­ent tech­nolo­gies at our dis­pos­al to ac­tu­al­ly turn that in­to a drug­ging pro­gram."
The Pompe dis­ease pro­gram, for in­stance, goes af­ter a gene called Gys1 that is re­spon­si­ble for mak­ing glyco­gen in cells. The rare mus­cle-wast­ing con­di­tion aris­es when glyco­gen builds up in the cells of pa­tients who don't have a func­tion­ing copy of the en­zyme for dis­pos­ing the sug­ary mol­e­cule, and drug pro­grams have large­ly ei­ther in­fused ar­ti­fi­cial copies of that en­zyme or sought to de­liv­er a gene for a healthy one. For years, though, re­searchers the­o­rized you could al­so in­hib­it Gys1 and pre­vent glyco­gen from build­ing up in the first place.
Maze fig­ured out two pieces of the puz­zle to make such a pro­gram pos­si­ble. First, Colo­ma claimed, Maze be­came the first com­pa­ny to crack the crys­tal struc­ture of the en­zyme Gys1 codes for. Sec­ond, he said, they used tis­sue and ge­net­ic da­ta from thou­sands of pa­tients at the UK biobank to find that peo­ple who hap­pen to have mu­tat­ed Gys1 genes func­tion­al nor­mal­ly, mean­ing that it should be safe to knock out.
Maze is now de­vel­op­ing a dai­ly pill for pa­tients with late-on­set stage of the dis­ease. It would be the first oral ther­a­py in a field dom­i­nat­ed by in­fused pro­teins and ex­per­i­men­tal gene ther­a­pies.
"That would be par­a­digm-chang­ing," Colo­ma said.
The sec­ond pro­gram is for APOL1, a gene that has long been linked to a great­ly in­creased risk of kid­ney dis­ease. Ver­tex now has a mol­e­cule in Phase II for the APOL1-linked kid­ney con­di­tions. Colo­ma ar­gued that the com­pa­ny's func­tion­al ge­nomics plat­form could give them new in­sights and give them a best-in-class drug, but he didn't of­fer specifics on what those in­sights were or might be.
He not­ed that Ver­tex has yet to pub­lish their an­i­mal da­ta.
"I think you see that quite a bit in car­dio-re­nal," Colo­ma said. "It's not an area where you want to be nec­es­sar­i­ly first-in-class."
Last­ly, they'll de­vel­op a gene ther­a­py for ALS that tar­gets a gene called ATXN2. Biotechs de­vel­op­ing ALS gene ther­a­pies have un­der­stand­ably large­ly fo­cused on sin­gle genes that dri­ve ALS, but those genes on­ly ac­count for a small sub­set of pa­tients. De­vel­op­ing an ap­proach pi­o­neered by co-founder Aaron Gitler, Maze will look to knock out a gene whose ab­sence can help pro­tect against the buildup of dan­ger­ous plaques.
The first pro­gram, for pompe dis­ease, is slat­ed for the clin­ic in 2022.