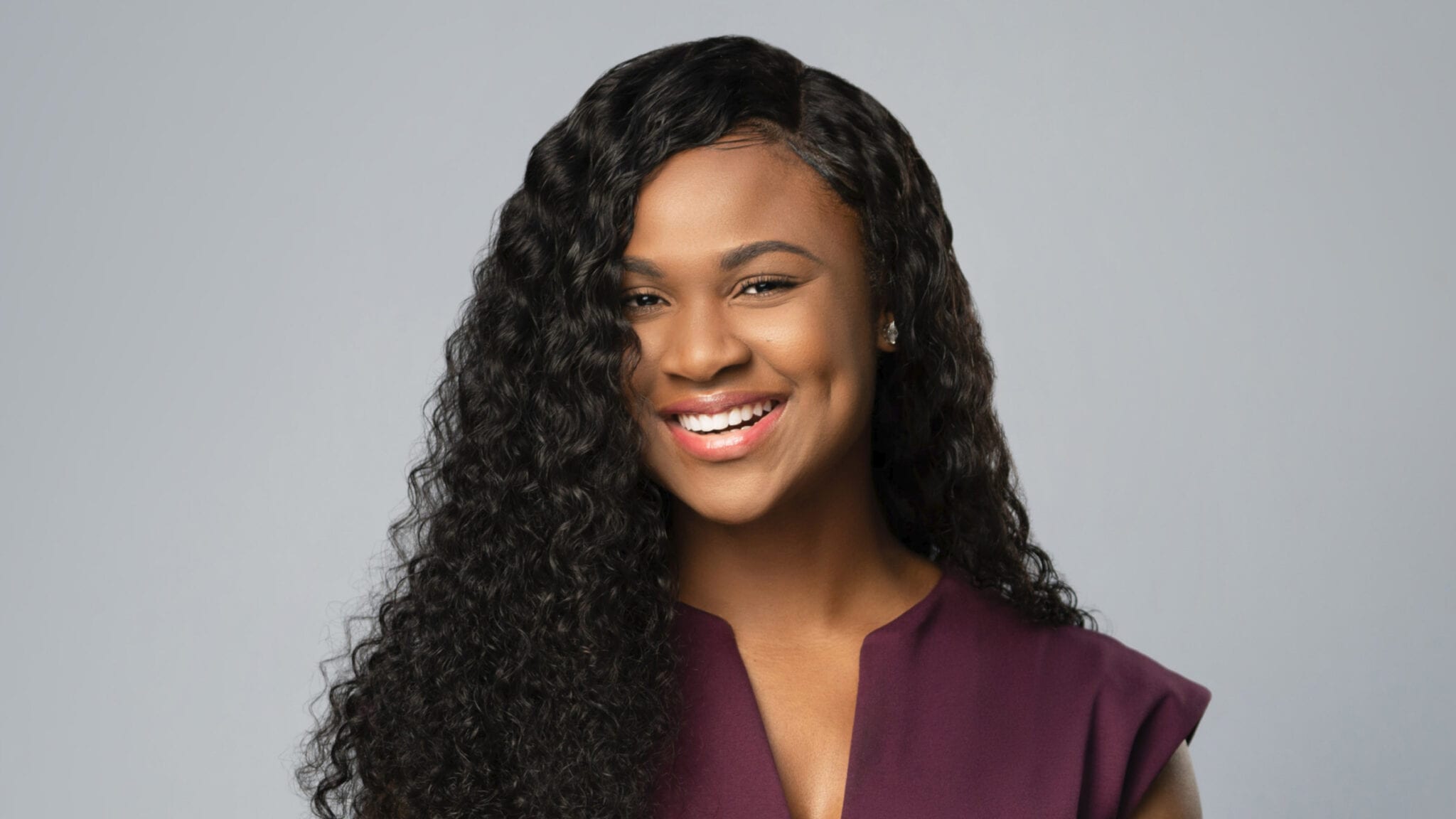 Jen Nwankwo, 1910 Genetics CEO
Ex­clu­sive: Mi­crosoft, Sam Alt­man back a new AI biotech up­start
Most ar­ti­fi­cial in­tel­li­gence biotechs start with a com­put­er sci­en­tist or two and an al­go­rithm. Jen Nwankwo start­ed from the oth­er side of the spec­trum.
She had just got­ten her PhD from Tufts in 2016, a dyed-in-the-wool phar­ma­col­o­gist who had re­ceived an HH­MI fel­low­ship and worked on sick­le cell drug dis­cov­ery at Boston Chil­dren's Hos­pi­tal, and was work­ing at Bain Cap­i­tal when she start­ed read­ing up on ar­ti­fi­cial in­tel­li­gence. She'd pour over every news ar­ti­cle she saw on self-dri­ving cars or im­age recog­ni­tion, won­der­ing with each word how she could ap­ply the same tech­nol­o­gy to the prob­lems that plagued her as a drug de­vel­op­er.
"I don't come from the tech­nol­o­gy world, I am not my­self an AI per­son," Nwankwo told End­points News. "I'm what you call an AI en­thu­si­ast."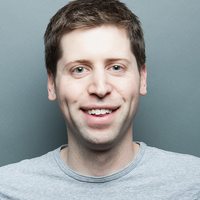 Sam Alt­man
The lack of tech ex­pe­ri­ence, though, hasn't cost her with tech in­vestors. Af­ter build­ing a plat­form and launch­ing a com­pa­ny, 1910 Ge­net­ics, around those ear­ly mus­ings, she has con­vinced Mi­crosoft's VC firm M12 and the deep tech VC Play­ground Glob­al to back a $22 mil­lion Se­ries A, with the goal of turn­ing the plat­form she and a col­league built in­to a long list of drug de­vel­op­ment pro­grams.
Though mod­est by biotech stan­dards, the in­vest­ment rep­re­sents a sig­nif­i­cant step for a pair of promi­nent Sil­i­con Val­ley firms that have yet to wade deeply in­to the life sci­ences. 1910 Ge­net­ics al­so won a $4.1 mil­lion seed round led by a per­son­al in­vest­ment from Y Com­bi­na­tor and Ope­nAI's Sam Alt­man.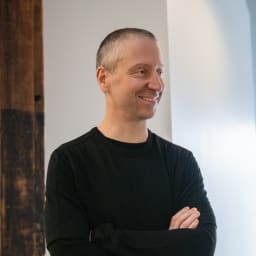 Jo­ry Bell
"We share the be­lief that life sci­ences is at an in­flec­tion point and that it's a lit­tle bit be­hind on its us­es of (ma­chine learn­ing) and au­toma­tion," Play­ground Glob­al gen­er­al part­ner Jo­ry Bell told End­points.
Nwankwo pre­sent­ed a con­vinc­ing case to lead the push to catch the field up, he said: "Jen is an ex­treme­ly com­pelling founder. She had ex­pe­ri­ence in shep­herd­ing drugs to mar­ket, busi­ness de­vel­op­ment in that con­text, and had put to­geth­er an in­cred­i­ble team on the com­pu­ta­tion­al side."
1910's pitch is fa­mil­iar to any­one who's been fol­low­ing the field for the last decade: New ar­ti­fi­cial in­tel­li­gence tools can short­en some of the most dif­fi­cult and la­bor-in­ten­sive process­es in drug de­vel­op­ment, in­clud­ing find­ing a good mol­e­cule to hit your tar­get and then tweak­ing that mol­e­cule in po­ten­tial­ly hun­dreds or thou­sands of dif­fer­ent ways too.
They dif­fer, though, in a cou­ple of dif­fer­ent ways. First, with­out delv­ing in­to specifics, Nwankwo said the com­pa­ny's ap­proach for screen­ing mol­e­cules doesn't use the ma­chine learn­ing tool that has dri­ven the AI rev­o­lu­tion over the last decade and sits at the heart of AI drug dis­cov­ery com­pa­nies such as Atom­wise and Ex­sci­en­tia.
Sec­ond, in­stead of help­ing with one ma­jor step of the process, Nwankwo and lead AI sci­en­tist Bran­don Moore have de­vel­oped a sys­tem of se­quen­tial and in­ter­lock­ing al­go­rithms for dif­fer­ent parts of the drug dis­cov­ery process. SUEDE screens through 14 bil­lion mol­e­cules that can hit a tar­get. BAGEL us­es neur­al net­works to gen­er­ate tweaks that make the mol­e­cule more drug-like. And CAN­DID us­es neur­al net­works to pre­dict how it would per­form on mul­ti­ple met­rics, such as sol­u­bil­i­ty.
Like a grow­ing num­ber of AI com­pa­nies, they al­so have a wet lab to quick­ly test out their best can­di­dates. Nwankwo said they are al­so work­ing on a plat­form, called ROS­ALYND, to ap­ply AI tech­niques to pro­tein-based drugs. They're look­ing to find bet­ter ways of pre­dict­ing a pro­tein's func­tion from its se­quence.
"Can AI help us there?" she said. "And if we're go­ing to fail, can we fail faster?"
Nei­ther Nwankwo nor Play­ground's Bell were shy about the com­pa­ny's am­bi­tion. Al­though the fi­nanc­ing is small and the com­pa­ny is on­ly at 14 full-time em­ploy­ees, they'll look to scale to 30 em­ploy­ees quick­ly. They al­ready have pro­grams in oph­thal­mol­o­gy, in­fec­tious dis­ease, neu­rol­o­gy, im­munol­o­gy and ag­ing.
Nwankwo said they have un­named part­ner­ships with large phar­ma com­pa­nies. Even­tu­al­ly, they'll have an in­ter­nal and ex­ter­nal pipeline, sim­i­lar to a hand­ful of oth­er ma­jor com­pu­ta­tion­al com­pa­nies.
"If you look at what Bruce Booth and the team did with Nim­bus, it's sort of sim­i­lar from a busi­ness mod­el per­spec­tive," Nwankwo said. "We're now com­ing to a point where we want to pick which ar­eas we ac­tu­al­ly want to stick our neck out on and take those to IND. And you can ex­pect us to come out this year and say Area A, Area B is where 1910 will fo­cus."
Cor­rec­tion: The ar­ti­cle has been up­dat­ed to clar­i­fy that 1910's seed round was led by a per­son­al in­vest­ment from Sam Alt­man, not his firm, Ope­nAI.