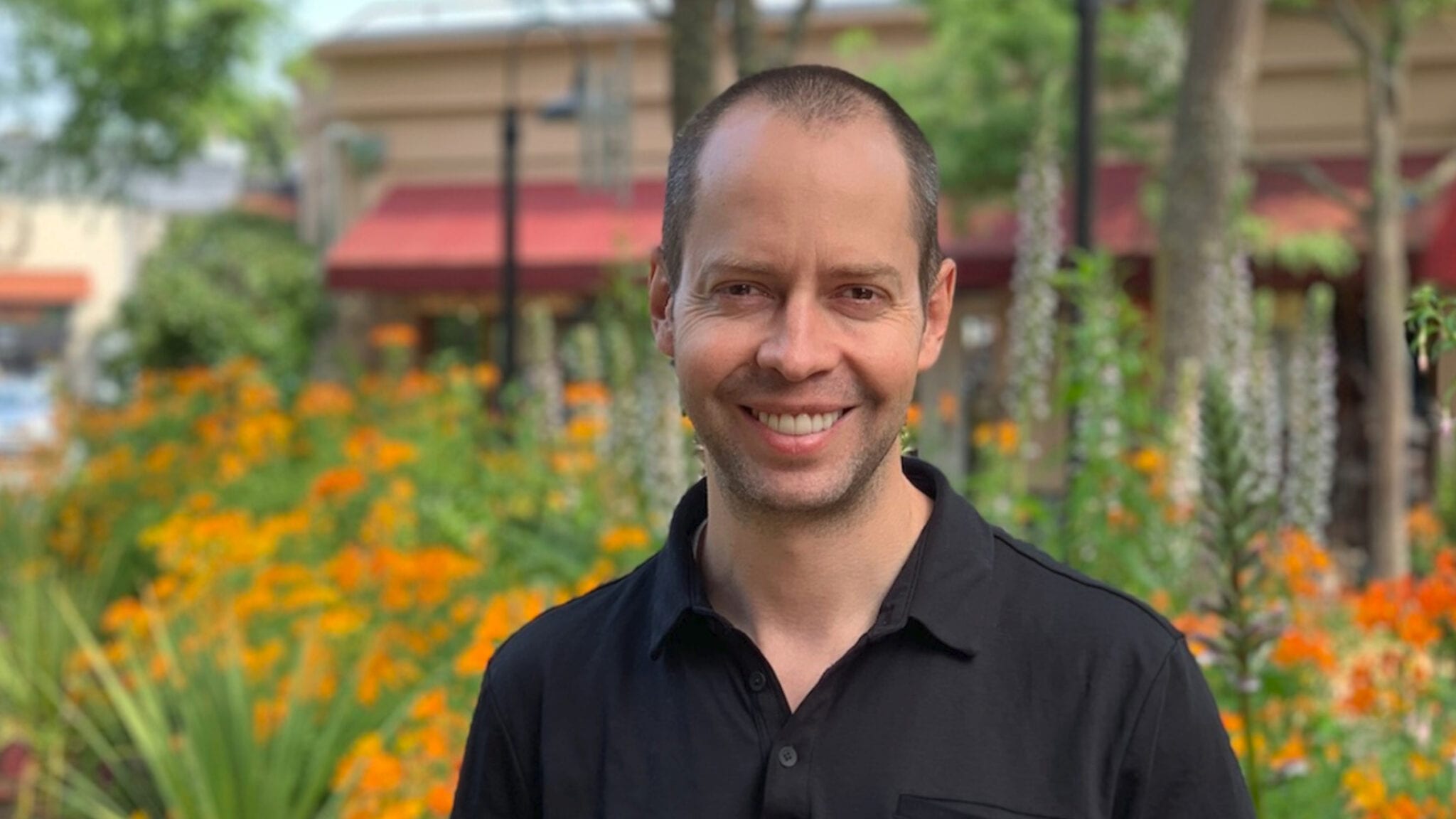 Francois Vigneault (Shape Therapeutics)
EX­CLU­SIVE: Shape Ther­a­peu­tics rais­es $112M in bid to make RNA edit­ing — and a whole lot else — a re­al­i­ty
Two years af­ter spin­ning out of CRISPR pi­o­neer Prashant Mali's lab, Shape Ther­a­peu­tics has a lot more cash and a slight­ly new mis­sion.
The com­pa­ny orig­i­nal­ly launched in 2019 with plans to de­vel­op ther­a­pies around a new form of gene edit­ing, one they hoped could bet­ter ad­dress cer­tain dis­eases than CRISPR or oth­er forms of gene ma­nip­u­la­tions. That's still their goal, but CEO Fran­cois Vi­gneault has added a few oth­ers in the mean­time.
"The com­pa­ny re­al­ly start­ed as, how can we find a so­lu­tion to some of the lim­i­ta­tions of gene edit­ing?" Vi­gneault said. "But from there, we quick­ly re­al­ized there was a mas­sive bot­tle­neck in an­oth­er sphere of gene ther­a­py."
Shape end­ed up spend­ing con­sid­er­able time and re­sources try­ing to de­vel­op and make broad­ly avail­able so­lu­tions to two of the biggest con­straints that have held up the broad­er field: man­u­fac­tur­ing and de­liv­ery. They'll now have a lot more mon­ey to do so and bring for­ward their own med­i­cines, an­nounc­ing a $112 mil­lion Se­ries B on Thurs­day led by Decheng Cap­i­tal and Bre­ton Cap­i­tal.
Shape spe­cial­izes in RNA edit­ing; the com­pa­ny tries to de­vel­op ther­a­pies that in­ter­cept the bro­ken mes­sages that the DNA of pa­tients with cer­tain dis­eases sends out and cor­rect it be­fore it gets turned in­to pro­teins. That con­trasts with CRISPR and oth­er gene edit­ing ap­proach­es that try to di­rect­ly — and per­ma­nent­ly – al­ter DNA.
It does so by ex­ploit­ing a nat­u­ral­ly oc­cur­ring en­zyme that's al­ready present in hu­man cells called ADAR. By send­ing in their own spe­cial­ly con­struct­ed strand of guide RNA, re­searchers can in the­o­ry re­cruit this en­zyme and get it to ma­nip­u­late spe­cif­ic strands of mes­sen­ger RNA in par­tic­u­lar ways. They could, for ex­am­ple, delete or add bases.
Shape is fo­cus­ing their ef­forts on neu­rons, where ADAR seems to work par­tic­u­lar­ly well — pos­si­bly be­cause it's nat­u­ral­ly high­ly ex­pressed — and where, by con­trast, CRISPR com­pa­nies have had par­tic­u­lar dif­fi­cul­ty ap­ply­ing their more well-known tech­nol­o­gy. They have lead pro­grams in the rare ge­net­ic dis­ease Rett syn­drome and Parkin­son's.
In de­vel­op­ing those ther­a­pies, Vi­gneault and his col­leagues ran square in­to the prob­lems every gene ther­a­py com­pa­ny has hit dur­ing the field's 2010s resur­gence. The vi­ral vec­tors used to shut­tle genes (or in this case, RNA) are dif­fi­cult to man­u­fac­ture at scale. And it's dif­fi­cult to de­vel­op ones that go pre­cise­ly to the right tis­sue and the right kind of cell in hu­mans.
"We found this [tech­nol­o­gy] is a ma­jor ad­van­tage in neu­rons and CNS dis­or­ders," Vi­gneault said. "But on the de­liv­ery front what we dis­cov­er is a huge lim­i­ta­tion."
So Shape en­gi­neered a cell line they claim can pro­duce more ade­no-as­so­ci­at­ed virus (AAV), the most com­mon vi­ral vec­tor used in gene ther­a­py, than any oth­er method. And they in­vest­ed in the tech­nol­o­gy to en­gi­neer AAVs, screen­ing mil­lions of AAVs in cells and mon­keys to de­vel­op ones par­tic­u­lar­ly suit­ed to reach­ing neu­rons or mus­cles.
That puts Shape in di­rect com­pe­ti­tion with com­pa­nies such as Affinia and Dyno, which are ded­i­cat­ed sole­ly to AAV en­gi­neer­ing and have raised hun­dreds of mil­lions of dol­lars and signed bil­lion-dol­lar deals with Big Phar­ma for their vec­tors.
Vi­gneault said Shape will sim­i­lar­ly try to make their AAV and cell lines avail­able to oth­er groups in in­dus­try and acad­e­mia, while con­tin­u­ing to de­vel­op their own ther­a­pies in house and with larg­er com­pa­nies. They have broad am­bi­tions there, too, re­cent­ly up­dat­ing their "pipeline" on­line to show, rather than the few pro­grams clos­est to the clin­ic, a con­stel­la­tion of the dozens of dis­eases they be­lieve their ADAR tech is best suit­ed for, from Alzheimer's to cys­tic fi­bro­sis.
"The idea is to build a slight­ly dif­fer­ent com­pa­ny than the typ­i­cal one," Vi­gneault said. "First make a tool that's dis­rup­tive, not an in­cre­men­tal im­prove­ment, and when you have that tool, make it avail­able so that you can help as many pa­tients as pos­si­ble be­cause one com­pa­ny can't do it all."
Cor­rec­tion: The ar­ti­cle has been to clar­i­fy Shape spun out of the Mali lab, not the Church lab.