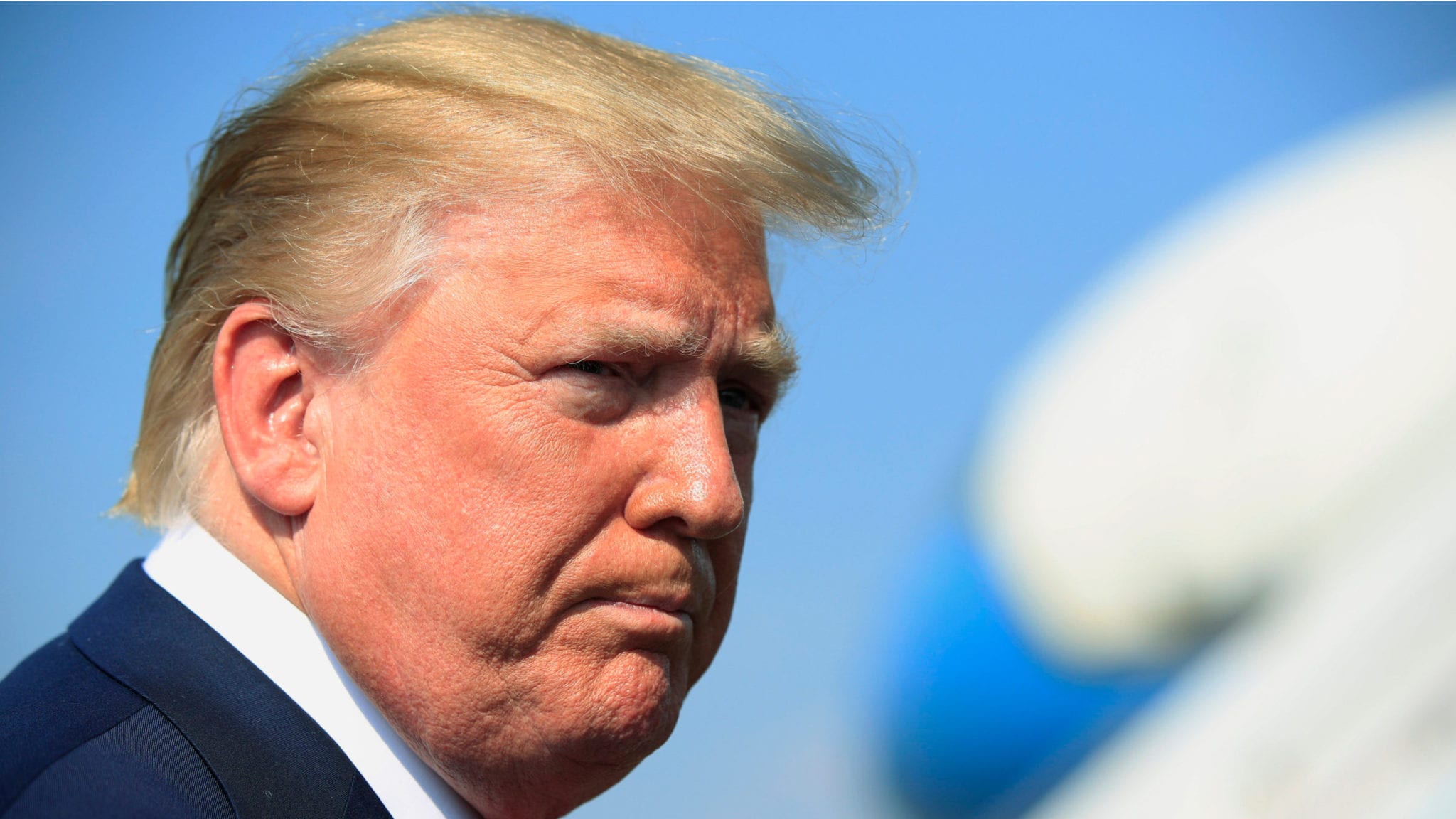 Donald Trump. Manuel Balce Ceneta, AP
Ex­ec­u­tive or­der un­der con­struc­tion to peg US drug prices to low­est prices abroad, Trump says
As he mounts his re-elec­tion bid for 2020, pres­i­dent Don­ald Trump un­veiled plans that an ex­ec­u­tive or­der is be­ing pre­pared to im­ple­ment a "fa­vored na­tions clause" to re­duce drug prices in the Unit­ed States, in con­ver­sa­tion with re­porters on the south lawn of the White House on Fri­day.
"We're work­ing on a fa­vored na­tions clause, where we pay what­ev­er the low­est na­tion's price is," Trump said. "Why should oth­er na­tions — like Cana­da — why should oth­er na­tions pay less than us?"
Trump has long lam­bast­ed the phar­ma­ceu­ti­cal in­dus­try for its pric­ing poli­cies. Af­ter cap­tur­ing the pres­i­den­cy, Trump pro­claimed drug­mak­ers were "get­ting away with mur­der." His ad­min­is­tra­tion has since un­veiled a string of pro­pos­als to tem­per pric­ing, in­clud­ing one last year en­gi­neered to peg drug prices to over­seas rates for Medicare ben­e­fi­cia­ries. Whether this plan is the one he re­ferred to on Fri­day is un­clear.
The plan, de­signed to save Medicare more than $17 bil­lion over five years, was re­vealed in late Oc­to­ber ahead of a con­tentious mid-term bat­tle. The HHS out­lined an "in­ter­na­tion­al pric­ing in­dex (IPI)" in which prices for drugs uti­lized by Medicare — the world's largest drug pur­chas­er — would be bench­marked against oth­er na­tions, in­stead of the way drugs are cur­rent­ly priced: by cal­cu­lat­ing the av­er­age sales price and adding 6% for the providers who man­age the drug sup­ply. Es­sen­tial­ly, in­stead of al­low­ing cheap­er drugs to be im­port­ed in­to the Unit­ed States, Trump's ba­sic plan is to hold on to the drugs and im­port their prices.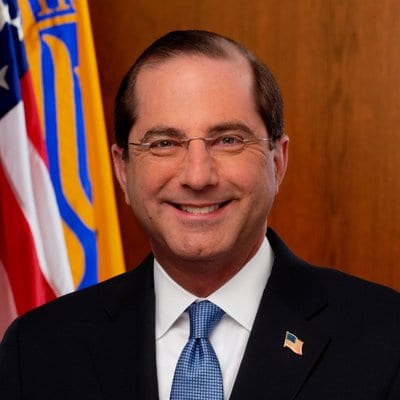 Alex Azar HHS
This is a pi­lot pro­gram, how­ev­er, and is not be­ing primed for ex­e­cu­tion via an ex­ec­u­tive or­der. How­ev­er, to no­body's sur­prise, the pro­pos­al elicit­ed the ire of the bio­phar­ma lob­by, and drug­mak­ers ar­gued that a num­ber of these na­tions do not ac­cept new med­i­cines due to their pric­ing poli­cies, of­ten re­strict­ing ac­cess or de­clin­ing to adopt them al­to­geth­er. An­oth­er is­sue is many drug­mak­ers aren't par­tic­u­lar­ly forth­com­ing about the prices they set­tle on for their drugs fol­low­ing ne­go­ti­a­tions with for­eign gov­ern­ments.
A pro­pos­al re­quir­ing drug­mak­ers to di­vulge list prices in tele­vi­sion ads is set to go in­to ef­fect in the com­ing month, but many of the Trump ad­min­is­tra­tion's oth­er drug price pro­pos­als are still be­ing ironed out.
On Ju­ly 1, HHS sec­re­tary and for­mer Eli Lil­ly ex­ec­u­tive Alex Azar sug­gest­ed the ad­min­is­tra­tion had set records by sav­ing pa­tients $26 bil­lion in gener­ic drug costs just the first year and a half of the pres­i­dent's term. "We have al­so pro­posed that back­door re­bates in Medicare Part D, which amount­ed to $29 bil­lion last year, be de­liv­ered di­rect­ly as dis­counts to pa­tients at the phar­ma­cy counter — as soon as Jan. 1, 2020," he wrote.
On Sat­ur­day, Trump de­clared he had gar­nered suc­cess in dri­ving down drug prices:
Last year was the first in 51 years where pre­scrip­tion drug prices ac­tu­al­ly went down, but things have been, and are be­ing, put in place that will dri­ve them down sub­stan­tial­ly. If Dems would work with us in a bi­par­ti­san fash­ion, we would get big re­sults very fast!

— Don­ald J. Trump (@re­al­Don­aldTrump) Ju­ly 7, 2019
But the claim was read­i­ly dis­put­ed. Poli­ti­fact, owned by the non­prof­it Poyn­ter In­sti­tute for Me­dia Stud­ies, de­clared the claim "most­ly false," cit­ing da­ta from the fed­er­al gov­ern­ment's own data­base as well as an analy­sis pub­lished by the As­so­ci­at­ed Press in Sep­tem­ber that in­di­cat­ed that in the first nine months of 2018, there were 96 price in­creas­es for every price cut — al­though the rate of hikes is slow­ing.
Pres­i­den­tial hope­ful Bernie Sanders al­so chimed in:
That's a lie.

– There were 96 price in­creas­es for every cut dur­ing 2018
– Drug prices in­creased 10.5% in the last 6 months
– The prices of 104 drugs rose by 13.1% on av­er­age last week

When we win, we won't wait for drug com­pa­nies to end their greed. We will end it for them. https://t.co/H1KU9DA0SU

— Bernie Sanders (@BernieSanders) Ju­ly 7, 2019
Da­ta sug­gest that the Unit­ed States spends near­ly twice as much as 10 high-in­come coun­tries on health care — dri­ven by the high cost of la­bor and goods, in­clud­ing phar­ma­ceu­ti­cals and de­vices — but ac­tu­al­ly per­form worse on a num­ber of pop­u­la­tion health out­comes.