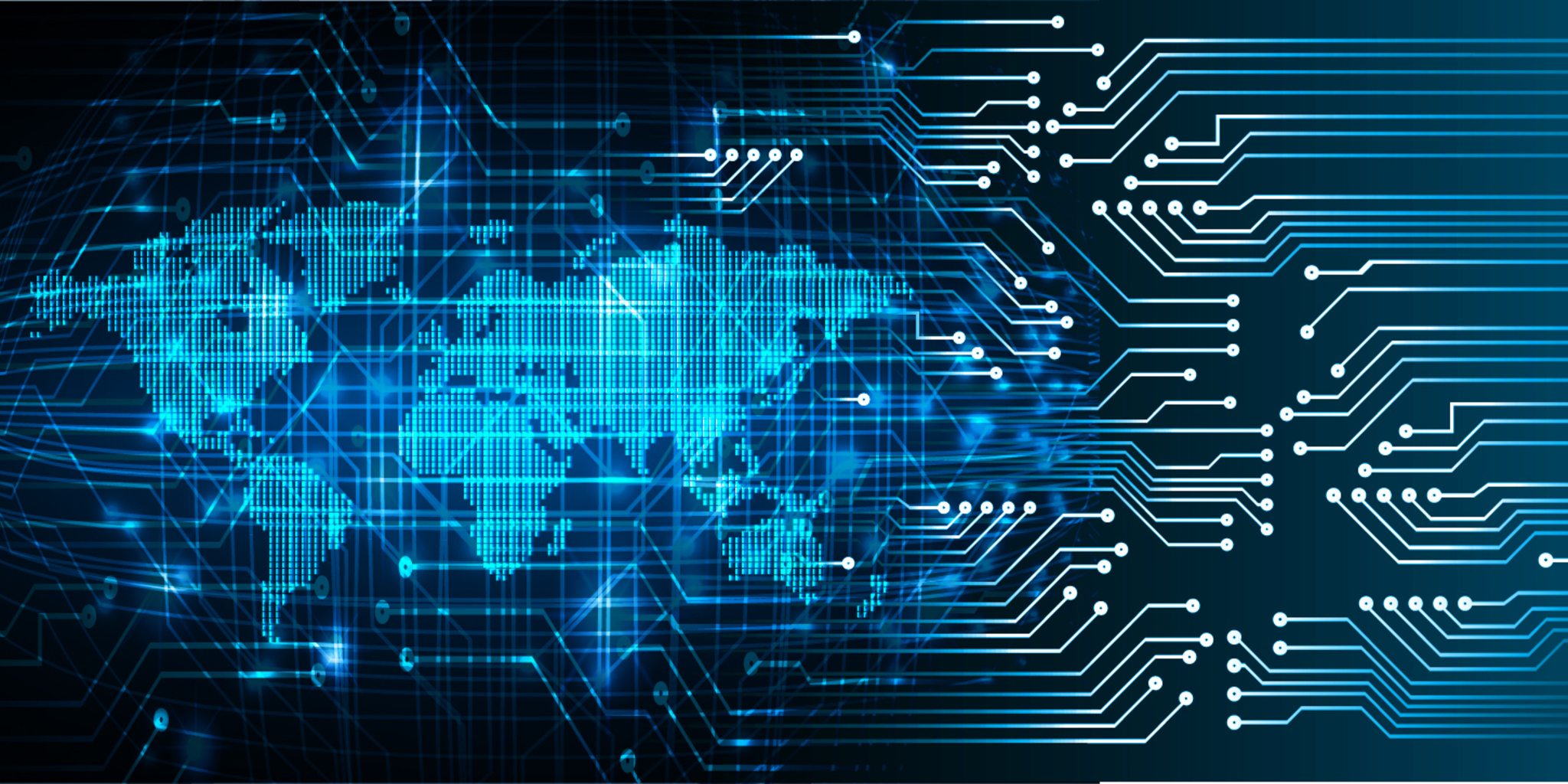 Ex­perts en­cour­age bet­ter 'cy­ber hy­gien­e' as phar­ma breach­es sky­rock­et amid the pan­dem­ic
As the Covid-19 pan­dem­ic thrusts phar­ma com­pa­nies in­to the pub­lic spot­light and ac­cel­er­ates dig­i­ti­za­tion, cy­ber­se­cu­ri­ty ex­perts say it al­so places a huge tar­get on their backs. Now, Con­stel­la In­tel­li­gence is re­port­ing a dra­mat­ic rise in breach­es that ex­posed mil­lions of records from top phar­ma gi­ants over the last three years.
An­a­lyz­ing records from 2018 to 2021, Con­stel­la — a dig­i­tal risk pro­tec­tion com­pa­ny — de­tect­ed 9,830 breach­es and leak­ages at the top 20 phar­ma com­pa­nies on the For­tune Glob­al 500 list, which in­cludes J&J, Mer­ck, Pfiz­er and oth­ers. Those breach­es re­sult­ed in over 4.5 mil­lion ex­posed records, about two-thirds of which in­clud­ed per­son­al­ly iden­ti­fi­able in­for­ma­tion. Most of the ex­po­sures (76%) have oc­curred since 2020.
"Phar­ma's role in de­vel­op­ing life-sav­ing med­i­cines and vac­cines makes them high-val­ue tar­gets for threat ac­tors be­cause their work tends to in­clude in­tel­lec­tu­al prop­er­ty and pro­pri­etary in­for­ma­tion," Con­stel­la wrote in the re­port.
The news comes on the heels of a De­part­ment of Home­land Se­cu­ri­ty bul­letin warn­ing of po­ten­tial Russ­ian cy­ber­at­tacks as ten­sions rise over con­flict with Ukraine, ac­cord­ing to a re­port by ABC News. Britain's Na­tion­al Cy­ber Se­cu­ri­ty Cen­tre al­so is­sued a state­ment en­cour­ag­ing UK busi­ness­es to bol­ster their cy­ber­se­cu­ri­ty.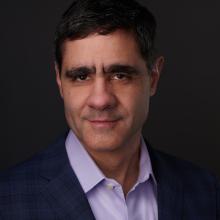 Er­ic Per­ak­slis
If Er­ic Per­ak­slis, chief sci­ence and dig­i­tal of­fi­cer at the Duke Clin­i­cal Re­search In­sti­tute, were to give phar­ma com­pa­nies a score on their so-called cy­ber hy­giene, he'd give them a six out of 10.
"I would say that based against the lev­el of threat that's con­stant­ly im­prov­ing," he said. "So the same lev­el of cy­ber hy­giene five years ago might have been an eight or nine."
Per­ak­slis — who once served as the FDA's CIO and held se­nior IT po­si­tions at J&J and Take­da — not­ed that it's hard to quan­ti­fy the sever­i­ty of cy­ber­se­cu­ri­ty threats.
"Of­ten the da­ta is du­pli­cat­ed, mean­ing that, you know, 4.5 mil­lion peo­ple might be 1.5 mil­lion peo­ple where their da­ta showed up in three places," he added.
But the threat is re­al, he em­pha­sized. And while com­pa­nies are tak­ing mea­sures to in­crease their re­silience against cy­ber threats, they've al­so in­creased their "at­tack sur­face," or the dif­fer­ent points at which a hack­er might see an open­ing. Every time a user cre­ates an ac­count or us­es a pass­word, they're con­tribut­ing to their at­tack sur­face, he said. Work­ing from home or us­ing pub­lic WiFi in­creas­es that sur­face sub­stan­tial­ly.
"Say you're a phar­ma em­ploy­ee at a man­u­fac­tur­ing plant. Right? Well, some­thing could jump from your kid's lap­top at their school, to your home net­work, your lap­top to that fac­to­ry," Per­ak­slis said. "There are lots of sto­ries where this hap­pens. Lit­er­al­ly, peo­ple have been tar­get­ed by some­one go­ing to their kid's school."
In a sam­ple of 78 ex­ec­u­tives from For­tune's top 20 phar­mas, Con­stel­la found that 58% of them had been ex­posed to a da­ta breach since 2018. And of those ex­ecs, near­ly one-third had been ex­posed in breach­es that in­clud­ed pass­words.
The firm al­so found that cre­den­tials were fre­quent­ly ex­posed via non-es­sen­tial do­mains — mean­ing em­ploy­ees were us­ing their cor­po­rate ac­counts to reg­is­ter on re­tail, gam­ing, and oth­er en­ter­tain­ment sites. Not on­ly that, but 65% of pass­words ex­posed were in plain­text, or used a weak al­go­rithm.
The fix? Train em­ploy­ees on the prop­er use of cor­po­rate email ad­dress­es and per­son­al da­ta on­line, and how to main­tain strong pass­words, Con­stel­la says. But ac­cord­ing to Per­ak­slis, to­day's run-of-the-mill train­ing just doesn't cut it.
Charles Frac­chia
"You're get­ting ham­mered with train­ings all day long. You just do them. You just do them and move on. And a lot of times peo­ple don't get to a re­al­ly kind of deep­er un­der­stand­ing of why they're tak­ing some of these train­ings and what the things that could go wrong are," he said.
The po­ten­tial cost of a cy­ber­at­tack should be in­cen­tive enough. Ac­cord­ing to Con­stel­la, the av­er­age cost per breach in the phar­ma sec­tor is $5 mil­lion. Big­ger at­tacks, how­ev­er, cause much more dam­age. In 2017, ran­somware dubbed Not­Petya elim­i­nat­ed years of re­search at Mer­ck and crip­pled Gar­dasil 9 pro­duc­tion fa­cil­i­ties, forc­ing the com­pa­ny to dip in­to the US na­tion­al stock­pile. And though Mer­ck wasn't even the in­tend­ed tar­get of the ran­somware, the phar­ma gi­ant still suf­fered more than $1.4 bil­lion in loss­es as a re­sult.
In a worst-case sce­nario, Bio­Bright CEO Charles Frac­chia told End­points News a cou­ple of weeks ago that a tar­get­ed at­tack could crum­ble "vir­tu­al­ly all bio­man­u­fac­tur­ing in­fra­struc­ture in the US" overnight.
"First and fore­most, de­cide what has to be pro­tect­ed and make sure you pro­tect it," Per­ak­slis said. "When I was in phar­ma, we prob­a­bly had fire drills twice a year. I don't know if we ever had a hack drill … How many of these places have ac­tu­al­ly had fires? Al­most none. How many peo­ple in these places have been hacked? Yeah, most of them."