Ex­perts ques­tion Amar­in's ear­ly tout­ing of Vas­cepa da­ta ahead of de­tailed re­sults
At the end of Sep­tem­ber, Amarin teased some ear­ly find­ings for Vas­cepa, its pre­ven­tive med­i­cine for peo­ple at risk of heart dis­ease. The claim was as­tound­ing: a 25% rel­a­tive risk re­duc­tion for deaths re­lat­ed to heart at­tacks, strokes and oth­er con­di­tions. Head­lines pro­claimed a po­ten­tial game chang­er in treat­ing car­dio­vas­cu­lar dis­ease. And com­pa­ny shares quick­ly soared, from $3 a share to about $20.
Vas­cepa is Amarin's on­ly prod­uct. The com­pa­ny wants to turn its pill made of pu­ri­fied fish oil in­to a cash cow, al­low­ing it to staff up both in the Unit­ed States and abroad so it can sell doc­tors and mil­lions of con­sumers on its med­ical ben­e­fits. Al­though the prod­uct has been on the mar­ket for more than five years, its first TV ad cam­paign rolled out this sum­mer in an­tic­i­pa­tion of the study find­ings.
Ex­cept there is one prob­lem. The par­tic­u­lars of the sci­en­tif­ic study on which this claim was based re­main a mys­tery.
Amarin's pre­lim­i­nary an­nounce­ment came via a news re­lease on Sept. 24. The com­pa­ny plans to re­lease de­tailed find­ings in No­vem­ber at the na­tion­al Amer­i­can Heart As­so­ci­a­tion con­fer­ence. Then ear­ly next year, it plans to seek FDA ap­proval to use the drug as a pre­ven­tive for a range of heart con­di­tions, be­yond its cur­rent role tar­get­ing high triglyc­eride lev­els.
In the in­ter­im, a bat­tle is brew­ing among physi­cians, car­dio­vas­cu­lar ex­perts and phar­ma watch­ers who say Vas­cepa brings to the fore­ground trou­bling trends in the mar­ket­ing and ad­ver­tis­ing of new drugs. Com­pa­nies some­times pro­mote new prod­ucts, but with­hold the de­tailed find­ings un­til much lat­er. The con­se­quences for both con­sumers and the health sys­tem are vast.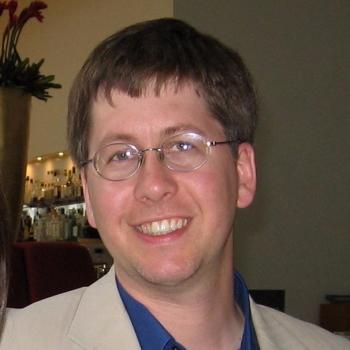 Er­ic Strong
"Un­til all the da­ta is avail­able for re­view by the pub­lic and med­ical com­mu­ni­ty, it's re­al­ly pre­ma­ture to see some of the cheer­lead­ing that's be­ing done," said Er­ic Strong, a hos­pi­tal­ist and clin­i­cal as­sis­tant pro­fes­sor at Stan­ford School of Med­i­cine. "It's hard­er to change peo­ple's minds once you have these rosy pic­tures."
John Thero, Amarin's CEO, ar­gued that the im­mi­nent re­lease of the drug's com­plete pic­ture should al­le­vi­ate those con­cerns.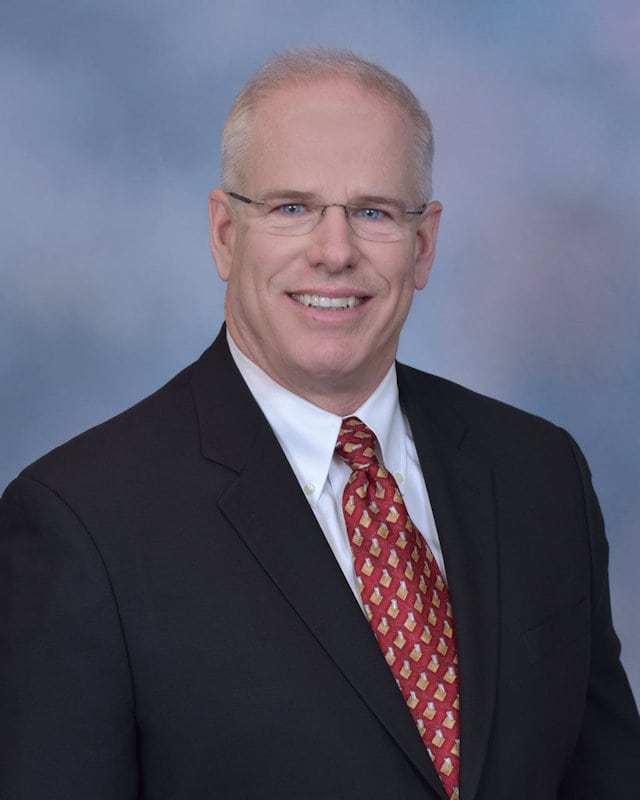 John Thero
In un­veil­ing topline find­ings in a news re­lease, he said, the com­pa­ny's play­book doesn't di­verge from that of oth­er phar­ma­ceu­ti­cal mak­ers, and pro­vides a nec­es­sary lev­el of dis­clo­sure for share­hold­ers.
But it's the specifics in the da­ta — for in­stance, which pa­tients ben­e­fit­ed, by how much, their ab­solute risk re­duc­tion and which pre­cise con­di­tions saw im­prove­ment — that il­lus­trate whether a prod­uct is cost-ef­fec­tive, said med­ical and drug ex­perts.
That's es­pe­cial­ly true in the case of Vas­cepa, whose man­u­fac­tur­er is work­ing hard to con­vince peo­ple the prod­uct is clin­i­cal­ly su­pe­ri­or to or­di­nary fish oil sup­ple­ments. Fish oil, which can re­tail for a few dol­lars a bot­tle, has long been pro­mot­ed as a pre­ven­tive for heart dis­ease. But the sub­stance has nev­er held up in clin­i­cal tri­als as a way to sys­tem­at­i­cal­ly low­er dis­ease risk, said ex­perts.
That's where Amarin's prod­uct is su­pe­ri­or, Thero said.
The man­u­fac­tur­er has tried to lim­it com­pe­ti­tion by seek­ing to block oth­er fish oil prod­ucts —ar­gu­ing to the US In­ter­na­tion­al Trade Com­mis­sion that omega-3 sup­ple­ments aren't equiv­a­lents, and call­ing on the FDA to block a chem­i­cal com­po­nent of fish oil, known as EPA and mar­ket­ed by a num­ber of sup­ple­ment com­pa­nies, from be­ing sold as a di­etary sup­ple­ment. Amarin hasn't yet pre­vailed.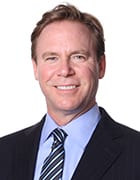 Pre­ston Ma­son
Pre­ston Ma­son, a bi­ol­o­gist who con­sults for Amarin and has ad­vo­cat­ed on its be­half, ar­gued that or­di­nary fish oil sup­ple­ments car­ry risks be­cause they are not reg­u­lat­ed or ap­proved by the FDA, which does over­see pre­scrip­tion drugs like Vas­cepa.
How Vas­cepa per­forms against reg­u­lar fish oil re­mains un­known. Amarin's tri­al com­pared the drug against a place­bo, not over-the-counter sup­ple­ments.
Vas­cepa it­self isn't new. It was ap­proved in 2012 as a rem­e­dy for ex­treme­ly high triglyc­eride lev­els, which can put pa­tients at risk for pan­cre­at­ic prob­lems. But re­duc­ing that fat hadn't been con­clu­sive­ly tied to, say, low­er­ing the risk of heart at­tacks, or oth­er ma­jor car­diac prob­lems.
That link, os­ten­si­bly, is what Amarin is try­ing now to as­sert. And there's plen­ty of mon­ey to be made if it suc­ceeds.
As of last De­cem­ber, Vas­cepa re­tailed for about $280 for a month-long sup­ply, a list price in­crease of 43% over five years, though the com­pa­ny says its net sale price has stayed the same. (That dif­fer­ence would come if Amarin in­creased the size of re­bates, or dis­counts it pro­vides, com­men­su­rate with price hikes.)
Now, cit­ing the drug's po­ten­tial­ly in­creased val­ue, Amarin has de­clined to say whether it will change the price again — though Thero said he sees greater prof­it po­ten­tial if the com­pa­ny in­creas­es sales vol­ume rather than price.
This gets at the crux of this de­bate. If a com­pa­ny makes avail­able the tech­ni­cal de­tails of a prod­uct, but on­ly af­ter hyp­ing the find­ings, and if the de­tails un­der­cut some of that buzz — is it too late?
Khur­ram Nasir, a Yale car­di­ol­o­gist, ac­knowl­edged that it's un­clear how ef­fec­tive Vas­cepa re­al­ly is, but main­tained those am­bi­gu­i­ties will be cleared up soon enough.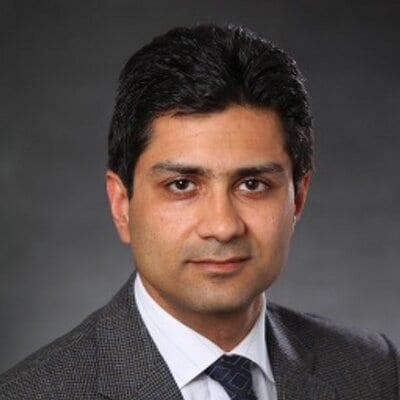 Khur­ram Nasir
"As the find­ings re­veal them­selves, there will be a lot of dis­cus­sion around cost ef­fec­tive­ness, and whether this is worth the spend," Nasir said.
Ma­son, the Amarin sci­en­tist, said FDA scruti­ny can al­so al­le­vi­ate con­cerns about over­hype.
But oth­ers wor­ry the per­cep­tion of Vas­cepa's ef­fec­tive­ness is now set.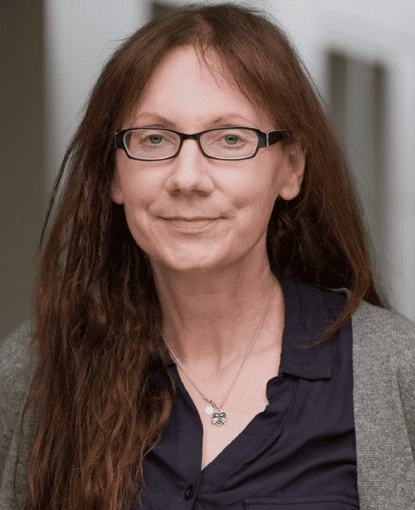 Lisa Schwartz
"Peo­ple are weigh­ing in with re­al­ly strong lan­guage, with­out enough in­for­ma­tion," said Lisa Schwartz, who co-di­rects the Dart­mouth In­sti­tute's Cen­ter for Med­i­cine and Me­dia and stud­ies ef­fec­tive sci­en­tif­ic com­mu­ni­ca­tion.
That has both clin­i­cal and fi­nan­cial con­se­quences, she added. Doc­tors are more like­ly to pre­scribe a prod­uct that's been heav­i­ly pro­mot­ed, even if sub­se­quent dis­cus­sion in­di­cates the drug isn't as pow­er­ful as ini­tial­ly im­plied. And man­u­fac­tur­ers can cash in, whether through in­creased com­pa­ny stock mar­ket val­ue or by charg­ing high­er list prices.
For Vas­cepa, the cen­tral ques­tion is which spe­cif­ic heart con­di­tions saw risk re­duc­tion, she and oth­ers said. In its news re­lease, Amarin not­ed a "com­pos­ite out­come" — that is, the 25% rel­a­tive im­prove­ment en­com­passed all con­di­tions for which the re­searchers test­ed.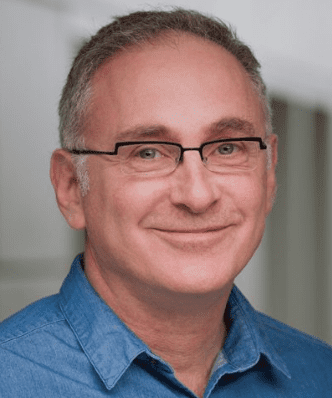 Steven Woloshin
"Peo­ple are say­ing, Wow, it re­duced heart at­tack, stroke and blah, blah, blah — when it may just re­duce the least im­por­tant one," said Steven Woloshin, Schwartz's re­search part­ner.
An­oth­er is­sue: The Vas­cepa tri­al fo­cused on a spe­cif­ic pop­u­la­tion — pa­tients with high triglyc­eride lev­els plus el­e­vat­ed risk of car­dio­vas­cu­lar dis­ease or di­a­betes who were al­ready tak­ing a dai­ly statin. That means any proof of ben­e­fit is lim­it­ed to that group.
Woloshin and Schwartz both sug­gest­ed that nu­ance could get lost in trans­la­tion. "It is this much nar­row­er, high-risk pop­u­la­tion," Schwartz said.
Woloshin added, "The fear is [the mes­sage] would gen­er­al­ize to any­one with high triglyc­erides."
This con­cern is am­pli­fied by a 2016 court set­tle­ment in which the FDA per­mit­ted Amarin to mar­ket Vas­cepa to au­di­ences for whom it hasn't been specif­i­cal­ly ap­proved — so long as the com­pa­ny doesn't say any­thing un­true about the drug.
Thero said Amarin's mar­ket­ing of Vas­cepa has stayed, and will re­main, con­sis­tent with what is fac­tu­al and rel­e­vant.
"We are pro­ceed­ing con­sis­tent­ly with what the FDA has guid­ed," he said.
But, some ex­perts said, the 2016 set­tle­ment could un­lock the door to wider mar­ket­ing of Vas­cepa's off-la­bel use, im­ply­ing the pill ben­e­fits more peo­ple than it ac­tu­al­ly does.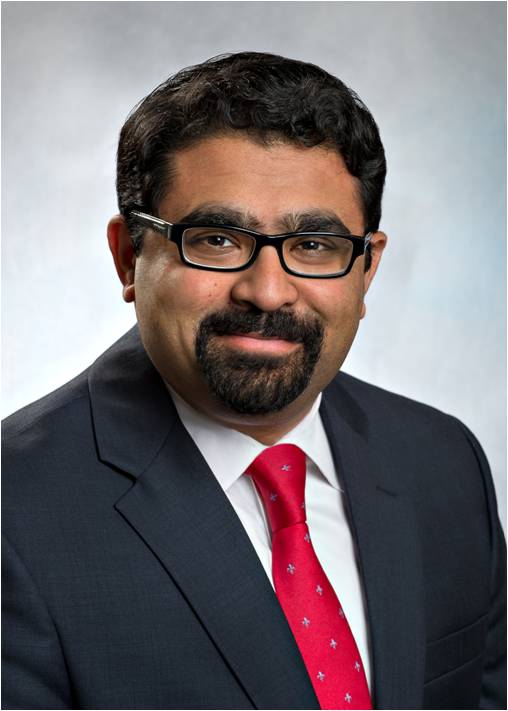 Ameet Sarpat­wari
"They'll take pains to show how dif­fer­ent this is from every­thing out there … and its re­sults in these pop­u­la­tions," said Ameet Sarpat­wari, an epi­demi­ol­o­gist and lawyer at Har­vard Med­ical School, who stud­ies the phar­ma­ceu­ti­cal in­dus­try. "What they can't do is say it will be ben­e­fi­cial to these oth­er pop­u­la­tions. But they can hint at that."
---
By She­fali Luthra. Orig­i­nal­ly post­ed at Kaiser Health News, a na­tion­al health pol­i­cy news ser­vice that is part of the non­par­ti­san Hen­ry J Kaiser Fam­i­ly Foun­da­tion.