Eye­ing a $500M peak sales pot, Almi­rall dou­bles down on le­brik­izum­ab as Der­mi­ra lines up PhI­II
With eyes on what it be­lieves is a $500 mil­lion peak rev­enue op­por­tu­ni­ty in Eu­rope, Barcelona-based Almi­rall has stepped up with $50 mil­lion in cash to take up the op­tion on Der­mi­ra's IL-13 an­ti-in­flam­ma­to­ry drug le­brik­izum­ab just ahead of the start of Phase III. And there's an­oth­er $30 mil­lion due as the late-stage pro­gram gets geared up.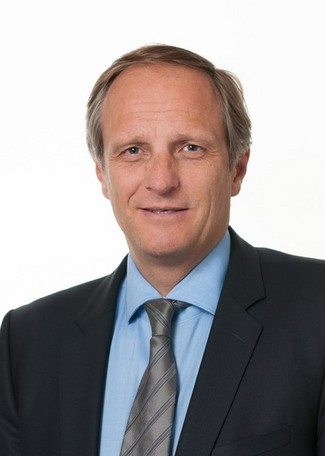 Pe­ter Guenter
That shouldn't be long from now, as Der­mi­ra ex­pects to be­gin the late-stage tri­al work for atopic der­mati­tis be­fore the end of this year as it fol­lows a trail that ex­ecs in­sist leads to block­buster re­turns. Along the way, they'll need to take on the 600-pound go­ril­la in atopic der­mati­tis: the IL-13/IL-4 drug Dupix­ent, from Re­gen­eron and Sanofi. Ri­vals al­so in­clude Leo Phar­ma, in its piv­otal with tralok­inum­ab, and Anap­tys­Bio in the hunt with a mid-stage pro­gram for etokimab, pre­vi­ous­ly re­ferred to as ANB020.
Just be­fore Der­mi­ra's read­out in March Almi­rall paid $30 mil­lion to ante up for the op­tion game.
Der­mi­ra pro­duced some dis­tinct­ly pos­i­tive da­ta for their drug — ac­quired from a dis­ap­point­ed Roche — in March. And sev­er­al an­a­lysts of­fered a cau­tious thumbs up on da­ta that looked com­pet­i­tive with Dupi.
But go­ing in­to this kind of com­pet­i­tive are­na looks daunt­ing for some of the an­a­lysts.
"(T)he AD land­scape is in­creas­ing­ly com­pet­i­tive, which sug­gests new en­trants will face an ever-in­creas­ing bar to dif­fer­en­ti­ate from Dupi and each oth­er," not­ed Jef­feries' Biren Amin back in March.
"We are in­cred­i­bly pleased to col­lab­o­rate with Der­mi­ra on the le­brik­izum­ab clin­i­cal de­vel­op­ment pro­gram and ex­cit­ed by the prospect of de­liv­er­ing what could be a best-in-dis­ease ther­a­py for peo­ple liv­ing with mod­er­ate-to-se­vere atopic der­mati­tis in Eu­rope, which Almi­rall be­lieves could achieve po­ten­tial peak sales of around €450 mil­lion eu­ros," said Pe­ter Guenter, chief ex­ec­u­tive of­fi­cer of Almi­rall.