Eye­ing a fast pitch for quick OK in race with blue­bird, J&J/Leg­end team en­joys a reg­u­la­to­ry em­brace for their ri­val BC­MA CAR-T
J&J and its part­ners at Leg­end just picked up brag­ging rights to the EMA's VIP pro­gram for their made-in-Chi­na BC­MA CAR-T, of­fer­ing some much-need­ed reg­u­la­to­ry love af­ter a few in­flu­en­tial an­a­lysts turned a cold shoul­der to it last year.
The de­ci­sion to be­stow their Prime des­ig­na­tion on JNJ-68284528 is based on LEG­END-2 da­ta for mul­ti­ple myelo­ma we saw at ASH last year — which is what un­der­whelmed some of the an­a­lysts — as well as some da­ta the in­dus­try has yet to see from a Phase I/II study dubbed CAR­TI­TUDE-1. And J&J plans to take max­i­mum ad­van­tage of the open doors in Am­s­ter­dam as it hus­tles up a fast pitch for a quick ap­proval.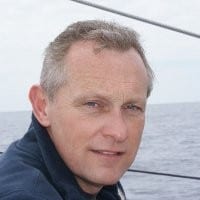 Sjaak Bot
"We hope to bring this im­por­tant ad­vance to pa­tients as quick­ly as pos­si­ble and this PRIME des­ig­na­tion, the first for Janssen, marks an im­por­tant mile­stone to­wards po­ten­tial mar­ket ap­proval," said Sjaak Bot, J&J's reg­u­la­to­ry chief in Eu­rope.
That high reg­u­la­to­ry opin­ion for new, un­seen da­ta might bol­ster ex­pec­ta­tions for the drug, which wowed AS­CO back in the sum­mer of 2017 while earn­ing a dis­missal from Nick Leschly. The CEO of blue­bird has his own lead­ing BC­MA CAR-T — bb2121, part­nered with Cel­gene and now head­ed in­to Bris­tol-My­ers Squibb's pipeline as a top late-stage prospect — which he's as­sert­ed has been test­ed in sick­er pa­tients than Leg­end re­cruit­ed.
Leschly gained some sup­port for his po­si­tion at ASH, when J&J/Leg­end re­vealed that their pa­tients had had an av­er­age of 3 pre­vi­ous lines of treat­ment. That com­pares poor­ly with blue­bird's 7 pre­vi­ous lines of treat­ment, though Leg­end in­sist­ed that they were just be­ing con­ser­v­a­tive in track­ing ear­li­er at­tempts to beat can­cer.
No mat­ter, said some blue­bird sup­port­ers. Leg­end's stel­lar da­ta were based on a less sick pa­tient pop­u­la­tion — ad­van­tage blue­bird. This is a tough crowd, though, as Leschly found out when his own lat­est round of BC­MA CAR-T da­ta was seen as pos­i­tive but a lit­tle light on the de­sired en­durance.
Ad­van­tage J&J/Leg­end. And don't think any of it was lost on Bris­tol-My­ers or Cel­gene, which has a ma­jor CVR bonus tied to the near-term ap­proval of bb2121 and two oth­er top piv­otal-stage drugs at Cel­gene.
This race has yet to be de­cid­ed as a long line­up of play­ers use new tech­nolo­gies to tar­get BC­MA in the hunt for a slice of a block­buster mar­ket.
---
Im­age: Shut­ter­stock