Eye­ing an IPO, Sutro re­tools its $1B I/O deal with Cel­gene but stays fo­cused on BC­MA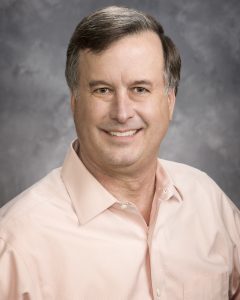 Bill Newell
In the three years that Sutro and Cel­gene have been work­ing un­der the um­brel­la of a bil­lion-dol­lar deal, Sutro CEO Bill Newell ex­pects his re­search crew has ex­plored 15 dif­fer­ent tar­gets, in­clud­ing the im­muno-on­col­o­gy stand-outs PD-1 and PD-L1. And the biotech has grown with Cel­gene's help, mov­ing from about 90 staffers to 130 as the biotech pushed its own lead pro­grams to­ward the clin­ic.
Now, they're re­tool­ing their pact. Cel­gene is adding an op­tion to ac­quire world­wide rights on a sec­ond pro­gram, one of four that the South San Fran­cis­co-based biotech will spot­light in the re­vised col­lab­o­ra­tion. On­ly one of those – an an­ti­body drug con­ju­gate tar­get­ing B-Cell mat­u­ra­tion anti­gen (BC­MA) – is in pub­lic view as the part­ners stay un­der cov­er on the rest.
Cel­gene's deal with Sutro on BC­MA rep­re­sents a key part of the big biotech's high-stakes plan to sur­round the mul­ti­ple myelo­ma mar­ket, com­ple­men­tary to the bril­liant re­sults they've been see­ing at blue­bird bio with new CAR-T da­ta from bb2121 as well as their $625 mil­lion buy­out (the full deal pack­age weighed in at more than $3 bil­lion) of En­gMab, a sto­ry we broke back in Sep­tem­ber, which cen­ters on a T-cell bis­pe­cif­ic pro­gram for BC­MA.
By us­ing three dif­fer­ent ther­a­peu­tic strate­gies, Cel­gene hopes to con­tin­ue to dom­i­nate mul­ti­ple myelo­ma, where its block­buster treat­ment Revlim­id con­tin­ues to over­shad­ow the mar­ket.
"We are ex­cit­ed about that tar­get for myelo­ma," Newell tells me. "Three dif­fer­ent modal­i­ties gives them dif­fer­ent pa­tients for whom dif­fer­ent ther­a­pies might be ap­pro­pri­ate. CAR-T is ex­cit­ing, but not all pa­tients will be el­i­gi­ble for CAR-T. They want to fo­cus on dif­fer­ent modal­i­ties."
As part of the re­cal­i­bra­tion with Sutro, which nar­rows the fo­cus of the part­ner­ship, Cel­gene is giv­ing up its op­tion to buy the com­pa­ny, a fa­vorite tool of Cel­gene deal­mak­er George Golumbes­ki, leav­ing Newell free to go on an in­de­pen­dent path that he says may well lead to an IPO some­time next year – de­pend­ing on how the pub­lic mar­kets are lin­ing up.
There aren't any big num­bers to re­port to­day. Yes, Cel­gene is pay­ing an un­spec­i­fied up­front, with more cash due to ac­quire the world­wide rights once they hit an IND for the sec­ond pro­gram. But the specifics are stay­ing un­der wraps – at least un­til the S-1. Cel­gene has rights to buy stock in the com­pa­ny, whether it stays pri­vate or when it goes pub­lic. And Sutro will keep US com­mer­cial rights to the third and fourth pro­grams in the deal, leav­ing Cel­gene with ex-US rights to any prod­uct that comes out of it.
"The cap­i­tal avail­able in pri­vate and pub­lic mar­kets we think is pret­ty at­trac­tive," says Newell. "We raised over $100 mil­lion in ven­ture cap­i­tal, $200 mil­lion in non-di­lu­tive cap­i­tal."
An IPO is one way for the com­pa­ny to con­tin­ue to move ahead on its own, with Cel­gene as a big part­ner. And that's the way Newell be­lieves may be best for Sutro.