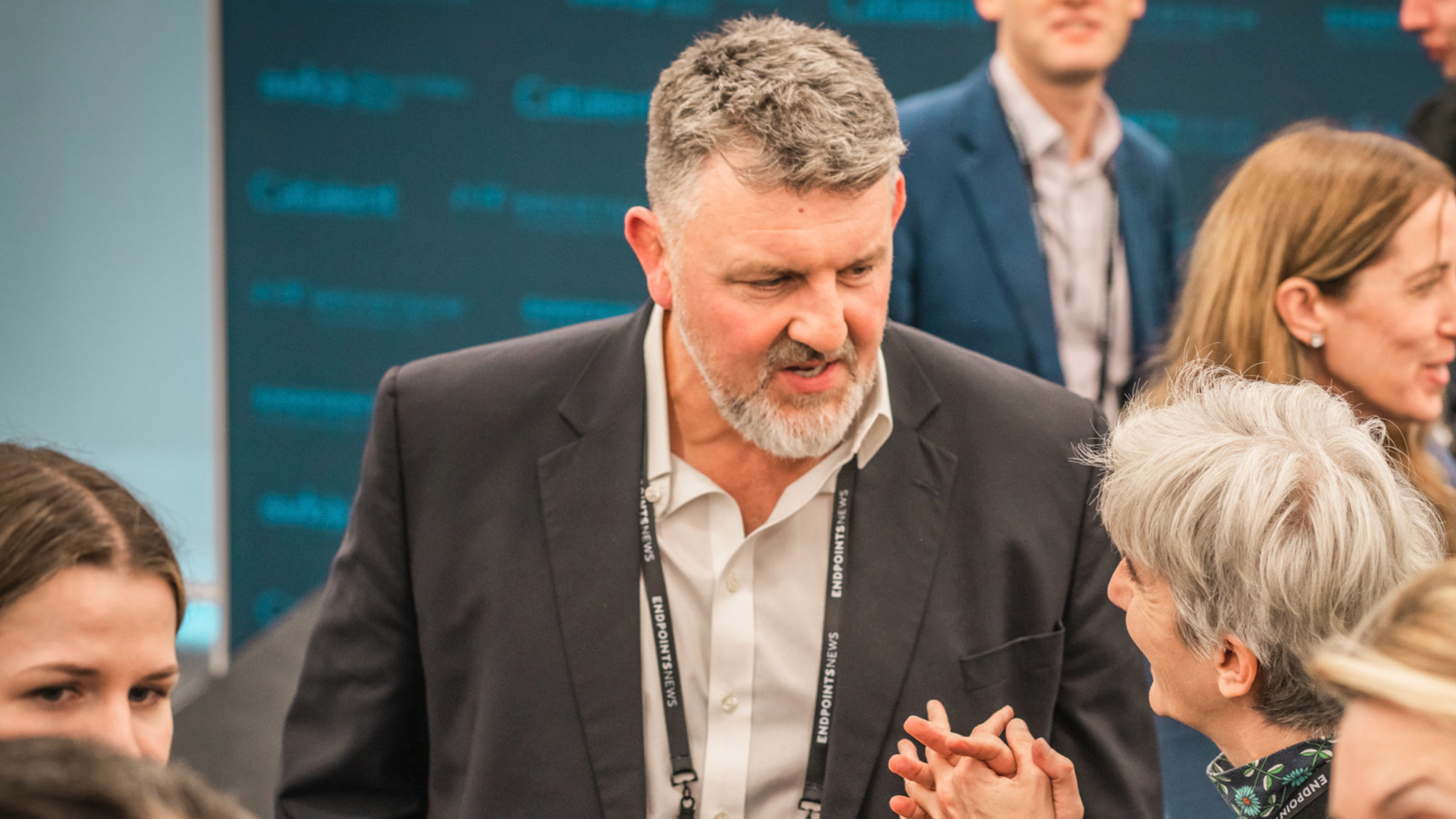 Eliot Forster, F-star CEO (Rachel Kiki for Endpoints News)
F-star's sale to Chi­nese buy­er cleared by CFIUS fol­low­ing months of holdup
Af­ter tak­ing sev­er­al months to re­view F-star's pro­posed sale to a Chi­nese com­pa­ny, the US gov­ern­ment's Com­mit­tee on For­eign In­vest­ment in the Unit­ed States (CFIUS) has fi­nal­ly giv­en its bless­ing for the deal.
The clear­ance comes al­most nine months af­ter in­voX Phar­ma, a sub­sidiary of Chi­na's Sino Bio­pharm, first struck a deal to buy out F-star for $161 mil­lion in cash.
CFIUS is a long­stand­ing group tasked with scru­ti­niz­ing trans­ac­tions in­volv­ing for­eign in­vest­ments in the US and block­ing any deals it deems threat­en­ing. But in re­cent years, the White House has sig­naled that biotech could be a top area for crack­down, trig­ger­ing fears that it would cre­ate road­blocks for Asian in­vestors in­ter­est­ed in US com­pa­nies.
Thanks to the re­view, the com­pa­nies have ex­tend­ed the of­fer pe­ri­od mul­ti­ple times. In De­cem­ber, CFIUS went as far as to put the buy­out on hold, cit­ing "un­re­solved na­tion­al se­cu­ri­ty risks."
F-star sug­gest­ed a month lat­er that to­geth­er with in­voX, it was ne­go­ti­at­ing a "mit­i­ga­tion agree­ment" to ad­dress CFIUS' con­cerns.
Once a high fly­er in UK biotech, F-star makes bis­pe­cif­ic an­ti­bod­ies de­signed to trig­ger more spe­cif­ic im­mune ac­ti­va­tion against can­cer. While it boast­ed siz­able deals with Bris­tol My­ers Squibb and lat­er Mer­ck KGaA, it was in dire need of cash to pay off its debt and stay afloat. Sino Bio­pharm, which was look­ing to ex­pand its over­seas pres­ence, of­fered ex­act­ly that.
With the fi­nal hur­dle cleared, the deal is all but sealed as 70% of the F-star stock has al­ready been ten­dered, ac­cord­ing to a press re­lease, and it on­ly needs more than 50%. The ten­der of­fer is sched­uled to ex­pire on Wednes­day.
Shares of F-star $FSTX rose more than 16% to $7.11.