Fast biotech: Gilead hands $200M to com­pu­ta­tion­al wiz Nim­bus as it speeds in­to PhII NASH tri­al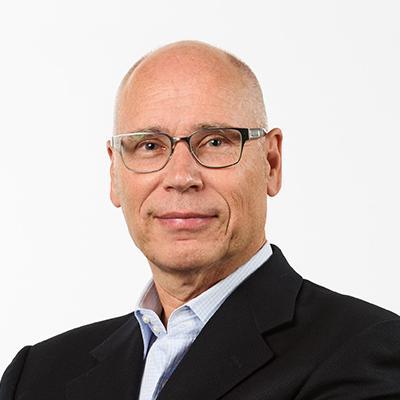 Nim­bus CEO Don Nichol­son
When Nim­bus Ther­a­peu­tics CEO Don Nichol­son struc­tured his $1.2 bil­lion li­cens­ing deal with Gilead $GILD ear­li­er this year, he built it with the Big Biotech's rep for fo­cus, sci­ence and clin­i­cal speed in mind.
It paid off. Fast.
To­day, Cam­bridge, MA-based Nim­bus is re­veal­ing that it grabbed a $200 mil­lion mile­stone from Gilead for its ear­ly-stage NASH drug, just 6 months af­ter nab­bing a $400 mil­lion up­front pay­ment. The pay­out now gives them $600 mil­lion this year, half of that $1.2 bil­lion deal to­tal that Gilead signed off on.
"It's a great drug for a com­pa­ny that re­al­ly needs a pipeline," Nichol­son tells me about his new part­ners at Gilead. "Once they sink their teeth in­to some­thing, they go af­ter it ham­mer and tong."
Nichol­son says the pay­out is a di­rect ben­e­fit of his de­ci­sion to over­look an­oth­er of­fer for more mon­ey — no, he's not say­ing which com­pa­ny was left at the deal ta­ble — to fa­vor a part­ner that demon­strat­ed with hep C that it will move heav­en and earth to push rapid­ly through the clin­ic. What he al­so can't say is ex­act­ly what the mile­stone pay­ment is for, though it seems rea­son­able to as­sume on my end that it might have some­thing to do with the quick ramp up for a mid-stage clin­i­cal pro­gram.
Work­ing with a com­pu­ta­tion­al chem­istry plat­form that has at­tract­ed the back­ing of Mi­crosoft mogul Bill Gates, Nim­bus built a pro­gram for a drug that tar­gets an en­zyme called Acetyl-CoA car­boxy­lase, or ACC, in­volved in the cre­ation of en­doge­nous fat­ty acids and the reg­u­la­tion of be­ta-ox­i­da­tion, de­scribed as the process by which fat­ty acids are bro­ken down at a cel­lu­lar lev­el.
Tack­ling ACC, if it works as planned, should pre­vent the buildup of lipids in the liv­er and break down the ones al­ready present, re­duc­ing the fi­bro­sis that is char­ac­ter­is­tic of the fat­ty liv­er dis­ease. For Gilead, it's al­so a can­di­date for the kind of com­bi­na­tion ap­proach­es that they fa­vor in look­ing to com­mand a mar­ket like NASH.
Now with $600 mil­lion in hand from the sale of a sub­sidiary, all hands on deck at Nim­bus have switched to work­ing on pre­clin­i­cal ef­forts, with lead ef­forts un­der­way for Tyk2 and STING.
The Gilead deal came along at a per­fect time, adds the CEO. In late 2015, Nim­bus was work­ing on an S-1. Then the IPO mar­ket chilled over — par­tic­u­lar­ly for ear­ly-stage, high-risk biotechs. Now he has the cash to re­ward in­vestors as well as em­ploy­ees while stock­pil­ing enough cash to pay for years of run­way.
Says Nichol­son: "It gave us an aw­ful lot of fi­nan­cial op­tions."
And the biotech can hang on to the S-1 for a bet­ter mo­ment on the mar­ket.
In cer­tain cir­cles among the scribes that cov­er biotech, biobucks have a faint scent of the dis­rep­utable. The cash awards of­fered for de­vel­op­ment and com­mer­cial mile­stones can be writ­ten off as un­at­tain­able stacks of Mo­nop­oly mon­ey, of­ten use­ful on­ly in the realm of fan­ta­sy — Lep­rechaun gold found in the pot at the end of every rain­bow.
But Nim­bus Ther­a­peu­tics of­fers us an ex­am­ple of how wrong that view can be.