Faster, more con­ve­nient Op­di­vo dos­ing sched­ules gives Bris­tol-My­ers added edge in bat­tle of the PD-1 block­busters with Mer­ck
Look­ing to hold off a re­lent­less as­sault by Mer­ck on the top slot in the mega-block­buster bat­tle of the PD-1/L1 check­points, Bris­tol-My­ers Squibb $BMY just scored a cou­ple of new ad­vances that will help its star ther­a­py Op­di­vo re­tain its heavy­weight ti­tle in the field.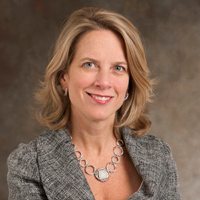 Jo­han­na Merci­er
Bris­tol-My­ers ob­tained an FDA ap­proval for a once-every-4 weeks dose of the PD-1, with a 480 mg dose re­plac­ing two 240 mg dos­es. And reg­u­la­tors gave their thumbs up to a 30-minute in­fu­sion of Op­di­vo, cut­ting their old time in half.
That may not look like much at first glance, but greater con­ve­niences for pa­tients and docs get re­ward­ed with US mar­ket share. And Bris­tol-My­ers is scrap­ping for every slice of mar­ket share it can get in the bat­tle of the block­busters. In can­cer, in­fu­sion cen­ters have re­mark­able in­flu­ence over who gets what can­cer treat­ment.
William Blair an­a­lyst Matt Phipps al­so says this new move could give Bris­tol-My­ers a leg up in main­te­nance and ad­ju­vant set­tings, ac­cord­ing to a re­port in Reuters. "Cut­ting the num­ber of in­fu­sions in half with the four-week dos­ing sched­ule pro­vides mean­ing­ful ben­e­fit to pa­tients and re­duces the bur­den at in­fu­sion cen­ters," said Phipps.
Op­di­vo is ap­proved for a long list of can­cers, at var­i­ous stages of the dis­ease. And the big biotech is press­ing hard to add to the ros­ter of ap­provals.
Op­di­vo earned close to $5 bil­lion last year, a quar­ter of the com­pa­ny's rev­enue.
Jo­han­na Merci­er, head of Bris­tol-My­ers' US com­mer­cial ops, did the hon­ors in tout­ing the move. She said:
With this ap­proval, we now of­fer the most ro­bust range of dos­ing op­tions for an im­muno-on­col­o­gy med­i­cine, pro­vid­ing en­hanced flex­i­bil­i­ty to help ad­dress each pa­tient's spe­cif­ic needs.