FDA ex­pert pan­el lines up 19-to-1 against Pfiz­er's os­teoarthri­tis drug tanezum­ab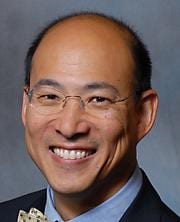 Ed­ward Cheng
Out­side ex­perts ad­vis­ing the FDA vot­ed 19 to 1 against Pfiz­er's po­ten­tial os­teoarthri­tis drug tanezum­ab, say­ing the pro­posed risk eval­u­a­tion and mit­i­ga­tion strat­e­gy (REMS) will not en­sure the ben­e­fits of the drug out­weigh the risks. One of the two con­sumer reps vot­ed yes.
Two dif­fer­ent FDA ad­vi­so­ry com­mit­tees on arthri­tis and drug safe­ty came to­geth­er over the last day and a half to re­view Pfiz­er's drug, with pan­elists rais­ing se­ri­ous con­cerns about the safe­ty of the drug and how ef­fec­tive it is.
Ed­ward Cheng, pro­fes­sor of re­con­struc­tive surgery at the Uni­ver­si­ty of Min­neso­ta, said tanezum­ab "does not fill" the un­met need for an ef­fec­tive drug for os­teoarthri­tis and chron­ic arthri­tis pain, ex­plain­ing that it's no bet­ter than as­pirin or ibupro­fen, or even place­bo.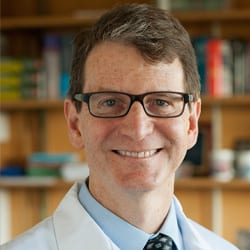 Lewis Nel­son
Oth­er pan­elists raised con­cerns about Pfiz­er's pro­posed REMS, echo­ing what the FDA said in its brief­ing doc­u­ments about how a REMS might not pre­vent or halt the progress of joint-re­lat­ed risks. Some pan­elists al­so raised con­cerns about un­known long-term risks and how it's im­pos­si­ble to un­der­stand if a giv­en pa­tient will be at risk be­fore tak­ing the treat­ment.
Pan­elist Lewis Nel­son, chief of the di­vi­sion of med­ical tox­i­col­o­gy at Rut­gers New Jer­sey Med­ical School, said, "I have se­ri­ous con­cerns with the pro­posed REMS be­ing ef­fec­tive…We don't know what hap­pens be­hind closed doors, and even iron-clad REMS with strict guardrails have failed. And this one is a lit­tle bit loos­er than those."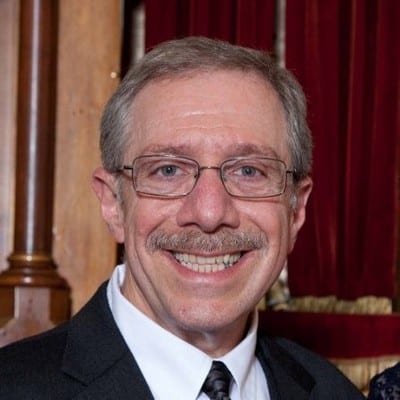 Steven Meisel
Mem­bers of the com­mit­tees al­so raised mul­ti­ple con­cerns be­cause the drug may be used for many years. The long-term ef­fects of the drug "should not be dis­missed, even if you stop it," added pan­elist Steven Meisel, sys­tem di­rec­tor of med­ica­tion safe­ty at Fairview Health Ser­vices.
And al­though Pfiz­er has been de­vel­op­ing tanezum­ab for more than 15 years, across 41 clin­i­cal stud­ies, mul­ti­ple pan­elists sought fur­ther in­for­ma­tion on long-term fol­low-up.
Jasvin­der Singh, com­mit­tee mem­ber and pro­fes­sor of med­i­cine at the Uni­ver­si­ty of Al­aba­ma at Birm­ing­ham, called for a longer-term study with much larg­er sam­ples, and there would have to be ad­di­tion­al in­sights with re­gards to the un­der­stand­ing of the patho­phys­i­ol­o­gy and bi­ol­o­gy of what leads to this rapid­ly pro­gress­ing os­teoarthri­tis, which the REMS is meant to help mit­i­gate.
Com­mit­tee pan­elist Karim An­ton Calis, di­rec­tor of clin­i­cal re­search and com­pli­ance of­fice at the NIH, added, "We're miss­ing in­for­ma­tion on long-term fol­low-up, and I don't think it's un­rea­son­able to ask for a fol­low-up study…I wish that had been done."
Jim Rus­nak, chief de­vel­op­ment of­fi­cer of in­ter­nal med­i­cine at Pfiz­er, told End­points News in an emailed state­ment, "While we are dis­ap­point­ed in to­day's out­come, we con­tin­ue to be­lieve that the clin­i­cal da­ta pre­sent­ed for tanezum­ab sup­ports its ben­e­fit-risk pro­file. The pa­tients whom we aim to help with tanezum­ab are suf­fer­ing from sig­nif­i­cant, de­bil­i­tat­ing os­teoarthri­tis pain and have ex­haust­ed avail­able med­ical ther­a­pies and are hope­ful for new, non-opi­oid treat­ments. We will con­tin­ue to work with the FDA to de­ter­mine next steps."