FDA ad­vis­ers back No­var­tis' game-chang­ing per­son­al­ized CAR-T for can­cer, ap­proval in sight
The FDA's ad­vi­so­ry com­mit­tee on can­cer drugs has of­fered a group thumbs-up for No­var­tis' trail­blaz­ing CAR-T CTL019 (ti­s­agen­le­cleu­cel), mark­ing a key mile­stone for the phar­ma gi­ant as it nears the like­ly launch of a ground­break­ing per­son­al­ized cell ther­a­py for B-cell acute lym­phoblas­tic leukemia.
These out­side ex­perts at the FDA vot­ed 10 to 0 to urge an ap­proval for this drug, of­fer­ing some key sup­port af­ter reg­u­la­tors care­ful­ly re­viewed the com­plex man­u­fac­tur­ing process as well as the safe­ty and ef­fi­ca­cy pro­files of this ther­a­py.

Key to No­var­tis' suc­cess was the high re­mis­sion rate as well as 6-month and 12-month sur­vival da­ta for chil­dren and young adult pa­tients who were run­ning out of op­tions. The pa­tient num­bers were small, but the re­spons­es were ex­tra­or­di­nary for the pa­tients who re­spond­ed, with an 83% over­all re­mis­sion rate and 79% over­all sur­viv­abil­i­ty rate at 12 months – hit­ting the pri­ma­ry end­point.
"This is a nov­el ther­a­py, there's an un­met med­ical need, a strong ef­fi­ca­cy and a good risk mit­i­ga­tion strat­e­gy," not­ed com­mit­tee mem­ber James Gul­ley from the Na­tion­al Can­cer In­sti­tute.
Alan Rein from the Cen­ter for Can­cer Re­search cit­ed the drug's "re­mark­able clin­i­cal suc­cess­es," though he not­ed some lin­ger­ing con­cerns with the long-term risks in­volved. And oth­ers echoed those re­marks, rais­ing the prospect that CAR-T can be a game-chang­er in this field.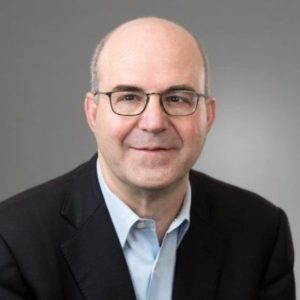 David Leb­wohl
David Leb­wohl, No­var­tis' chief of the CTL019 pro­gram, told the pan­el ear­li­er in the day that these out­comes were un­like any­thing he'd seen in 20 years of prac­tice.
But this ther­a­py is al­so linked with threat­en­ing side ef­fects. While pa­tients on this en­gi­neered CAR cell ther­a­py have been re­peat­ed­ly hit by po­ten­tial­ly lethal cas­es of cy­tokine re­lease syn­drome and neu­ro­log­i­cal tox­i­c­i­ty with the threat of new ma­lig­nan­cies, ad­vis­ers were clear­ly will­ing to ac­cept the risk in or­der to achieve the po­ten­tial gains. There were no cas­es of cere­bral ede­ma, in­ves­ti­ga­tors not­ed, but oth­er CAR-Ts have been linked to such cas­es.
$NVS #CTL019 Dose-find­ing and ef­fi­ca­cy sum­ma­ry. On­to No­var­tis re­view of safe­ty. pic.twit­ter.com/oXB­WqqN­WvK

— SAC Track­er (@FDAad­comm) Ju­ly 12, 2017
No­var­tis al­so not­ed the death of a pa­tient from a cere­bral he­m­or­rhage. Al­so, 9 pa­tients had to dis­con­tin­ue the tri­al af­ter CTL019 couldn't be man­u­fac­tured for them – a key short­fall that No­var­tis will have to man­age care­ful­ly if it gets a green light for man­u­fac­tur­ing.
Sev­er­al of the com­mit­tee mem­bers, though, of­fered No­var­tis a vote of con­fi­dence on their risk mit­i­ga­tion strat­e­gy and the abil­i­ty of spe­cial­ists in the field to han­dle side ef­fects.
The last three years of de­vel­op­ment work at No­var­tis has been marked by or­ga­ni­za­tion­al re­struc­tur­ing along with the ad­vance and re­treat of ri­val ther­a­pies – all while sort­ing through a threat­en­ing list of tox­i­c­i­ty fac­tors. But No­var­tis' team main­tained their lead, de­liv­er­ing on a promise No­var­tis CEO Joe Jimenez made to per­sist with the de­vel­op­ment of a dra­mat­ic new ap­proach to treat­ing can­cer.
Ob­servers crowd­ed in­to the FDA's pre­sen­ta­tion room this morn­ing, rub­bing shoul­ders with CAR-T celebs like Penn's Carl June with many, many more look­ing on on­line. But the re­view in­volves more than just one ther­a­py at one com­pa­ny. The ad­vis­ers gath­ered at a time that the FDA has com­mit­ted it­self to ac­cel­er­at­ing the de­vel­op­ment of ma­jor new ther­a­pies un­der new FDA com­mis­sion­er Scott Got­tlieb, and CTL019 will be viewed as a test case for the agency's open­ness to new ther­a­pies that are not yet thor­ough­ly probed in ad­vanced clin­i­cal tri­als.
The vote al­so un­der­scores ODAC's in­grained ac­cep­tance of mod­er­ate risk when it comes to treat­ing pa­tients dy­ing of can­cer.
Close on No­var­tis' heels is a team from Kite, a CAR-T-fo­cused biotech which had hoped to be the first to the mar­ket. Kite to­day got a front row seat to the way the agency views these ther­a­pies, and it's like­ly to take ad­van­tage of that in its own up­com­ing reg­u­la­to­ry re­view.
Be­hind them comes Juno, with a new lead drug, and a group of play­ers like Cel­lec­tis, which are in the ear­ly stages of de­vel­op­ing what they hope can be off-the-shelf ther­a­pies that should be less ex­pen­sive to make and mar­ket.