FDA and Bio­gen dis­cussed Aduhelm's ac­cel­er­at­ed ap­proval as ear­ly as 2019 — re­port
Top FDA neu­ro­science of­fi­cial Bil­ly Dunn has been a vo­cal ad­vo­cate for Bio­gen and its Alzheimer's drug Aduhelm through­out the en­tire re­view process all the way up to the drug's di­vi­sive ac­cel­er­at­ed ap­proval. That en­thu­si­asm — which had drawn the ire of ad­vo­ca­cy groups and the ad­comm of out­side ex­perts — seems to stem from a se­ries of meet­ings be­tween the com­pa­ny and Dunn dat­ing back as far as 2019, STAT re­ports, when the Cam­bridge, MA drug­mak­er launched a se­cret cam­paign dubbed Pro­ject Onyx to win ap­proval for ad­u­canum­ab.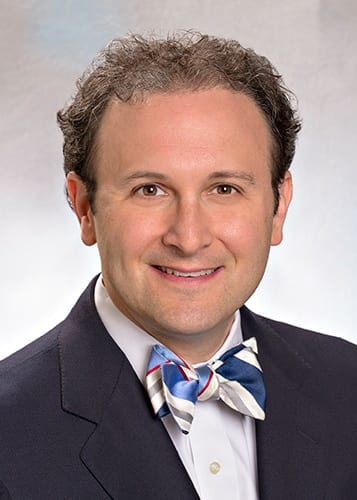 Aaron Kessel­heim
Those meet­ings led to dis­cus­sions with of­fi­cials in Dunn's of­fice about the use of the ac­cel­er­at­ed ap­proval path­way to move Aduhelm through the line. The use of that path­way is what Har­vard med­ical school pro­fes­sor and ad­comm mem­ber Aaron Kessel­heim at­trib­uted to his de­par­ture from the FDA com­mit­tee. By June 2019, just a month af­ter Bio­gen ex­ec­u­tives met with Dunn, of­fi­cials in his of­fice pro­posed the ac­cel­er­at­ed ap­proval route — de­spite doc­u­ments from the FDA that said the agency first dis­cussed the pos­si­bil­i­ty of ac­cel­er­at­ed ap­proval on March 31, ac­cord­ing to the STAT re­port.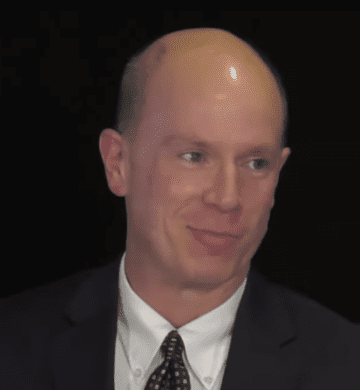 Bil­ly Dunn
"It was clear that Bil­ly Dunn was an al­ly, so the job for Bio­gen be­came fig­ur­ing out how to sup­port his ef­forts with­in the FDA," a for­mer Bio­gen em­ploy­ee anony­mous­ly told STAT.
The FDA grant­ed ad­u­canum­ab — now mar­ket­ed as Aduhelm — ap­proval in ear­ly June, as the first drug to slow the pro­gres­sion of Alzheimer's. In the years lead­ing up to the OK, near­ly every ef­fort to treat Alzheimer's had failed, even as the num­ber of Amer­i­cans liv­ing with the dis­or­der grew to more than 6 mil­lion. The last ap­proved drug came in 2003 and on­ly tem­porar­i­ly boosts mem­o­ry. The ap­proval re­mains high­ly con­tro­ver­sial as the FDA ig­nored the near-unan­i­mous rec­om­men­da­tion of its ad­vi­so­ry com­mit­tee, which said Bio­gen cher­ry-picked da­ta af­ter the drug failed two clin­i­cal tri­als.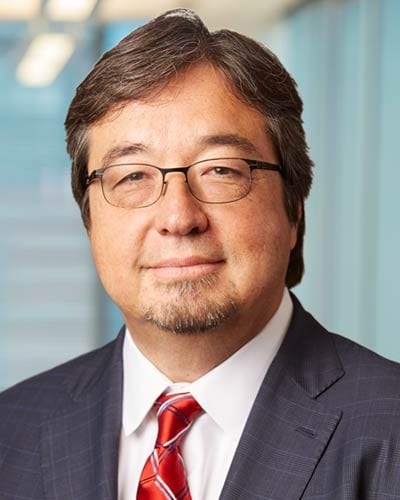 Al San­drock
Ad­u­canum­ab seemed dead in the wa­ter in 2019 when da­ta from those two clin­i­cal tri­als showed a flop on the pri­ma­ry end­points. Bio­gen's stock dropped 30% and the com­pa­ny lost $16 bil­lion in mar­ket val­ue. When sci­en­tists lat­er found in post hoc analy­ses that the drug did demon­strate ef­fec­tive­ness against Alzheimer's, Bio­gen reached out to Dunn and asked for his help. Near­ly im­me­di­ate­ly af­ter, chief sci­en­tist Al San­drock met with Dunn in Philadel­phia for an off-the-record, off-the-books meet­ing, STAT re­port­ed.
Dunn, now the di­rec­tor of the FDA's of­fice of neu­ro­science, laid out a red car­pet for the com­pa­ny, of­fer­ing a hearty en­dorse­ment of the drug de­spite what Caleb Alexan­der, an epi­demi­ol­o­gist at Johns Hop­kins Uni­ver­si­ty and ad­comm mem­ber, called "dozens of red flags" in the da­ta in front of a room filled with skep­tics.
Dur­ing that No­vem­ber 2020 pan­el dis­cus­sion, Dunn brushed aside an FDA sta­tis­ti­cian's con­cerns about the lack of ef­fi­ca­cy. His tone was deemed pro­mo­tion­al.
"At times, Dunn was ad­vo­cat­ing more strong­ly for Aduhelm than [Saman­tha] Budd Hae­ber­lein, the Bio­gen ex­ec­u­tive pre­sent­ing the com­pa­ny's clin­i­cal da­ta," the STAT sto­ry reads. "When she strug­gled to an­swer ques­tions posed by the pan­el, Dunn stepped in to re­spond."
Three mem­bers of the FDA's Pe­riph­er­al and Cen­tral Ner­vous Sys­tem Drugs Ad­vi­so­ry Com­mit­tee re­signed af­ter the ap­proval, with Kessel­heim call­ing it "prob­a­bly the worst drug ap­proval de­ci­sion in re­cent U.S. his­to­ry."