BeiGene's Brukin­sa wins CLL ap­proval af­ter top­ping Im­bru­vi­ca in head-to-head tri­al
The FDA green­lit BeiGene's Brukin­sa for use in chron­ic lym­pho­cyt­ic leukemia, an ap­proval that should sub­stan­tial­ly ex­pand the mar­ket for the drug in the US af­ter it topped the cur­rent lead­ing ther­a­py in a tri­al.
The ap­proval, which is for re­lapsed/re­frac­to­ry and first-line treat­ment for adults with CLL as well as small lym­pho­cyt­ic lym­phoma, is the drug's fourth US clear­ance. It comes af­ter BeiGene showed the twice-dai­ly oral drug beat the stan­dard of care, Ab­b­Vie and John­son & John­son's Im­bru­vi­ca, in a head-to-head test.
"This is the most im­por­tant for BeiGene," Mehrdad Mobash­er, who re­placed Jane Huang last year as the biotech's CMO for hema­tol­ogy, told End­points News be­fore the FDA de­ci­sion. "CLL is the most com­mon leukemia in adults."
BeiGene has been count­ing on the rul­ing as a cru­cial step to sig­nif­i­cant­ly ex­pand­ing its US sales, and to help the com­pa­ny re­al­ize its am­bi­tions of ex­pand­ing fur­ther in can­cer as well as oth­er ar­eas. And while the da­ta are strong, the com­pa­ny will be up against an en­trenched com­peti­tor.
Through the first three quar­ters of 2022, BeiGene racked up $388.5 mil­lion in glob­al rev­enue for Brukin­sa, ac­cord­ing to fi­nan­cial re­ports. Im­bru­vi­ca's glob­al net rev­enues were $3.45 bil­lion in the same pe­ri­od and Calquence brought in $1.46 bil­lion in world­wide rev­enue in that nine-month stretch.
Im­bru­vi­ca has been on the mar­ket for close to nine years and gar­nered eye-pop­ping head­lines for Ab­b­Vie's $21 bil­lion pur­chase of Phar­ma­cyclics in 2015. As­traZeneca fol­lowed suit half a year lat­er with a multi­bil­lion dol­lar pur­chase of the sec­ond-gen BTK in­hibitor, Ac­er­ta's Calquence, which was brought through the clin­ic by many of the lead­ers who led Im­bru­vi­ca's ear­ly in­ves­ti­ga­tion­al plans.
Head-to-head tri­al
Tri­al in­ves­ti­ga­tor Jen­nifer Brown said the safe­ty of Brukin­sa was al­so bet­ter than Im­bru­vi­ca, in­clud­ing a low­er rate of car­diac dis­or­ders. Brown, who is al­so the di­rec­tor of the Dana-Far­ber Cen­ter for Chron­ic Lym­pho­cyt­ic Leukemia, told re­porters at last month's Amer­i­can So­ci­ety of Hema­tol­ogy meet­ing that she doesn't think there's a group of CLL pa­tients for whom Im­bru­vi­ca would re­main the stan­dard.
In the ALPINE study of about 650 pa­tients, the rate of pro­gres­sion-free sur­vival was 79.5% for pa­tients on BeiGene's drug and 67.3% for those on Im­bru­vi­ca at 24 months. In the re­lapsed/re­frac­to­ry set­ting, BeiGene said 80.4% of pa­tients on Brukin­sa re­spond­ed, ver­sus 72.9% on Im­bru­vi­ca, with a p-val­ue of 0.0264.
In a dif­fer­ent Phase III tri­al, dubbed SE­QUOIA, BeiGene had shown that Brukin­sa led to a bet­ter pro­gres­sion-free sur­vival than the com­bo of the can­cer drugs ben­damus­tine and Rit­ux­an.
Brukin­sa land­ed its first FDA win in No­vem­ber 2019 for pa­tients with the rare, ag­gres­sive blood can­cer known as man­tle cell lym­phoma. An­oth­er nod came in Au­gust 2021 for a rare form of lym­phoma known as Walden­ström's macroglob­u­line­mia, de­spite Brukin­sa fail­ing in a head-to-head against Im­bru­vi­ca.
A month lat­er, in Sep­tem­ber 2021, FDA ex­pand­ed the la­bel to in­clude adult pa­tients with re­lapsed or re­frac­to­ry mar­gin­al zone lym­phoma (MZL) who have re­ceived at least one an­ti-CD20-based reg­i­men.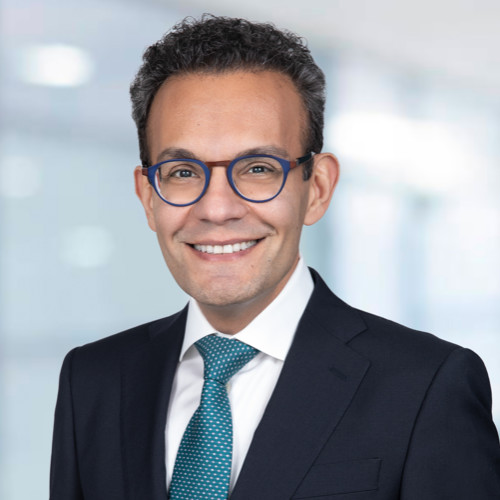 Mehrdad Mobash­er
It's good for an el­der­ly pop­u­la­tion to have "more med­ica­tions and more tol­er­a­ble treat­ments," he added.
The Na­tion­al Com­pre­hen­sive Can­cer Net­work al­so showed its pref­er­ence for Brukin­sa in re­cent months, ahead of the ex­pand­ed la­bel, up­dat­ing its guide­lines to rec­om­mend physi­cians choose the drug be­fore Im­bru­vi­ca for treat­ing CLL.
The Eu­ro­pean Com­mis­sion ap­proved the drug for CLL in No­vem­ber. Across the board, Brukin­sa is ap­proved in more than 60 mar­kets and has been stud­ied in more than 30 clin­i­cal tri­als, BeiGene said.
Com­pa­ny am­bi­tions
"Most of our time is spent look­ing at on­col­o­gy be­cause this is our strength," Beigene CEO John Oyler told End­points at the JP Mor­gan health­care con­fer­ence in San Fran­cis­co ear­li­er this month. "We're start­ing to look in oth­er ar­eas that are tan­gen­tial to this and oth­er things we could do to lever­age some of the in­fra­struc­ture we have."
About 20,000 new cas­es of the spe­cif­ic lym­phoma were ex­pect­ed in 2022, ac­cord­ing to Dana-Far­ber. CLL is when can­cer cells pop­u­late in the bone mar­row and blood­stream, where­as with small lym­pho­cyt­ic the can­cer is main­ly in the lymph nodes.
Brukin­sa and Im­bru­vi­ca are both co­va­lent Bru­ton's ty­ro­sine ki­nase in­hibitors, which aim to block a pro­tein that helps send sig­nals that dri­ve the growth of leukemia and lym­phoma cells. If the pro­tein sig­nal is blocked in B cells, then the can­cer cells should be wiped away, re­searchers be­lieve. But Im­bru­vi­ca has been shown to have off-tar­get ef­fects, mean­ing it im­pairs not just the BTK pro­tein.
The next gen­er­a­tion of BTK in­hibitors, ones that don't co­va­lent­ly bond, could come to mar­ket soon. Ear­ly this year, the FDA is set to de­cide whether to ap­prove Eli Lil­ly's pir­to­bru­ti­nib in BTK pre-treat­ed man­tle cell lym­phoma pa­tients.
Paul Schloess­er con­tributed re­port­ing.
Ed­i­tor's note: CLL is an ab­bre­vi­a­tion for chron­ic lym­pho­cyt­ic leukemia, not lym­phoma.