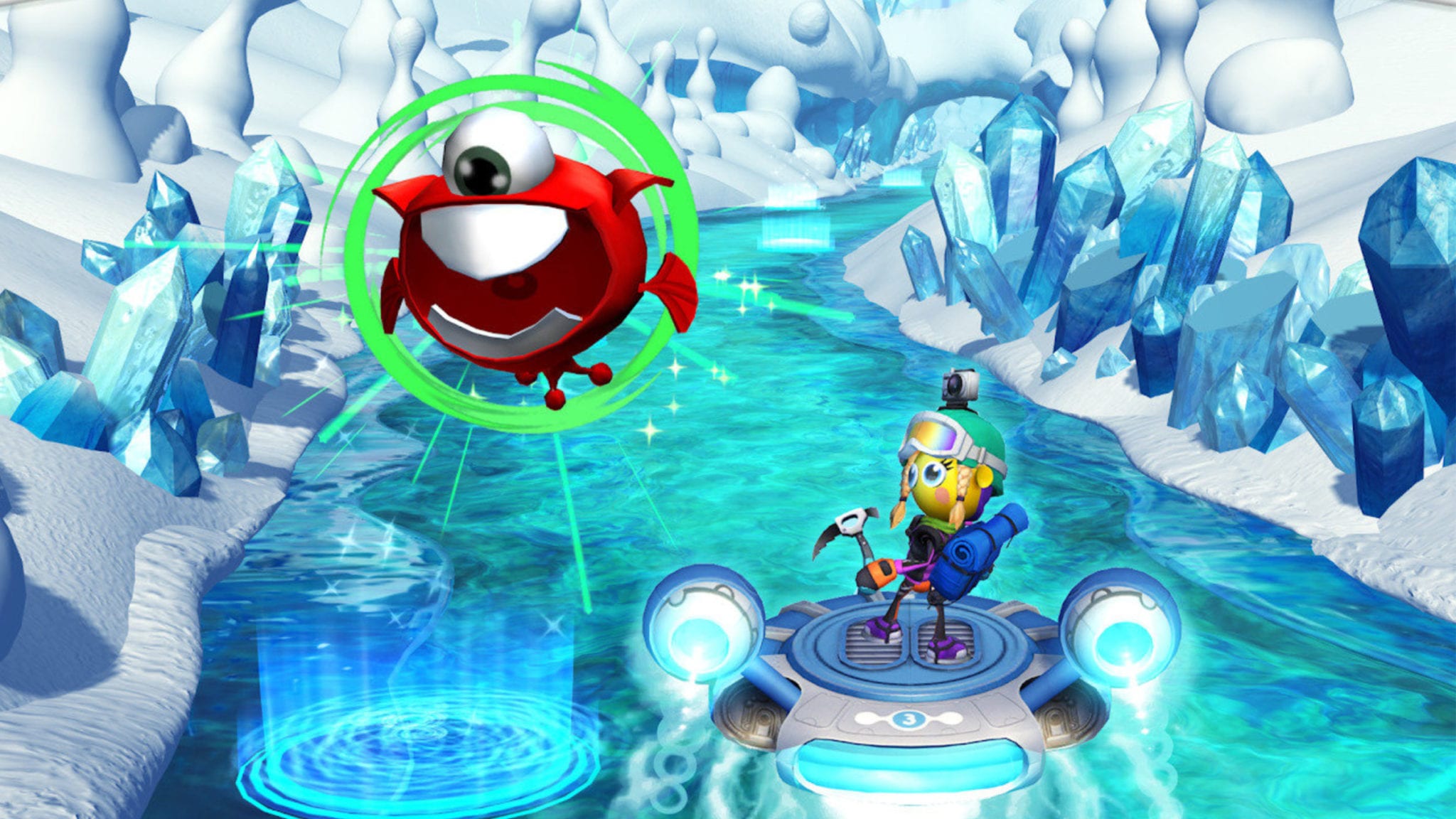 EndeavorRx screen (Akili Interactive)
FDA ap­proves first ther­a­peu­tic video game
Here's a new one: The FDA has just ap­proved a pre­scrip­tion video game.
The brain­child of a cou­ple of cog­ni­tive sci­en­tists who built the pro­to­type tech­nol­o­gy over a decade ago, the video game is de­signed to help im­prove at­ten­tion func­tion in kids with AD­HD. It was de­vel­oped by Ak­ili In­ter­ac­tive, one of two ma­jor health tech video game com­pa­nies, and is called En­deav­or­Rx.
Doc­tors can pre­scribe it for kids ages 8 to 12 with AD­HD and a his­to­ry of at­ten­tion is­sues. A price has yet to be an­nounced, but an Ak­ili spokesper­son said in an email that they are work­ing to get cov­er­age from in­sur­ers and to "ex­pect pric­ing to be in the range of oth­er treat­ments like drugs and be­hav­ioral ther­a­py cur­rent­ly used in chil­dren with AD­HD."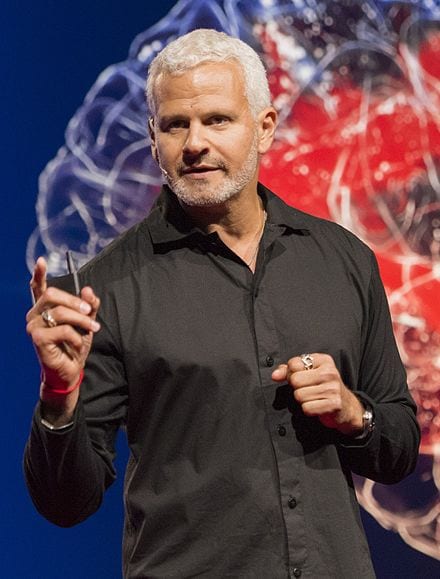 Adam Gaz­za­ley
The ap­proval is the cul­mi­na­tion of a years-long ef­fort to con­vince reg­u­la­tors that a video game could even be a pre­scrip­tion ther­a­py. Ak­ili was found­ed in 2011, with tech­nol­o­gy li­censed from Adam Gaz­za­ley's lab at the Uni­ver­si­ty of Cal­i­for­nia, San Fran­cis­co, and got ear­ly back­ing from Pfiz­er, Shire and PureTech, among oth­ers. (Pear Ther­a­peu­tics, the oth­er ma­jor com­pa­ny in the space, was found­ed 2 years lat­er.) The idea was that, with the right al­go­rithms, a game could re­train neur­al net­works and help peo­ple with cer­tain cog­ni­tive dis­or­ders mul­ti­task, fo­cus, and process in­for­ma­tion.
Even as they test­ed the soft­ware in Alzheimer's, AD­HD, de­pres­sion and autism, they en­coun­tered skep­ti­cism about the po­ten­tial im­pact. A 2013 meta-analy­sis an­a­lyzed 46 ex­per­i­ments on video games, and found they pro­duced "neg­li­gi­ble ef­fects for ex­ec­u­tive func­tion." Ak­ili first asked for FDA ap­proval in mid-2018. For drugs, at least, a de­ci­sion gen­er­al­ly comes with­in 10 months.
En­deav­or­Rx was fi­nal­ly ap­proved based on 5 clin­i­cal tri­als, in­clud­ing a study pub­lished on April 1 in The Lancet Dig­i­tal Health that found that 25 min­utes of game play per day, 5 days a week, for 4 weeks "might be used to im­prove ob­jec­tive­ly mea­sured in at­ten­tion in pe­di­atric pa­tients with AD­HD." It was cleared un­der the FDA's De No­vo pro­gram for a new type of low- or mod­er­ate-risk de­vice.
Al­though on­ly ap­proved to­day, the game has ac­tu­al­ly been avail­able for over a month. In April, the FDA re­laxed reg­u­la­tions for low-risk men­tal health de­vices, and Ak­ili launched a site that al­lowed chil­dren to get the game for free for up to three months.
The game sends kids through land­scapes teem­ing with la­va or ice, or on un­der­wa­ter mis­sions, and re­wards them for com­plet­ing var­i­ous tasks.