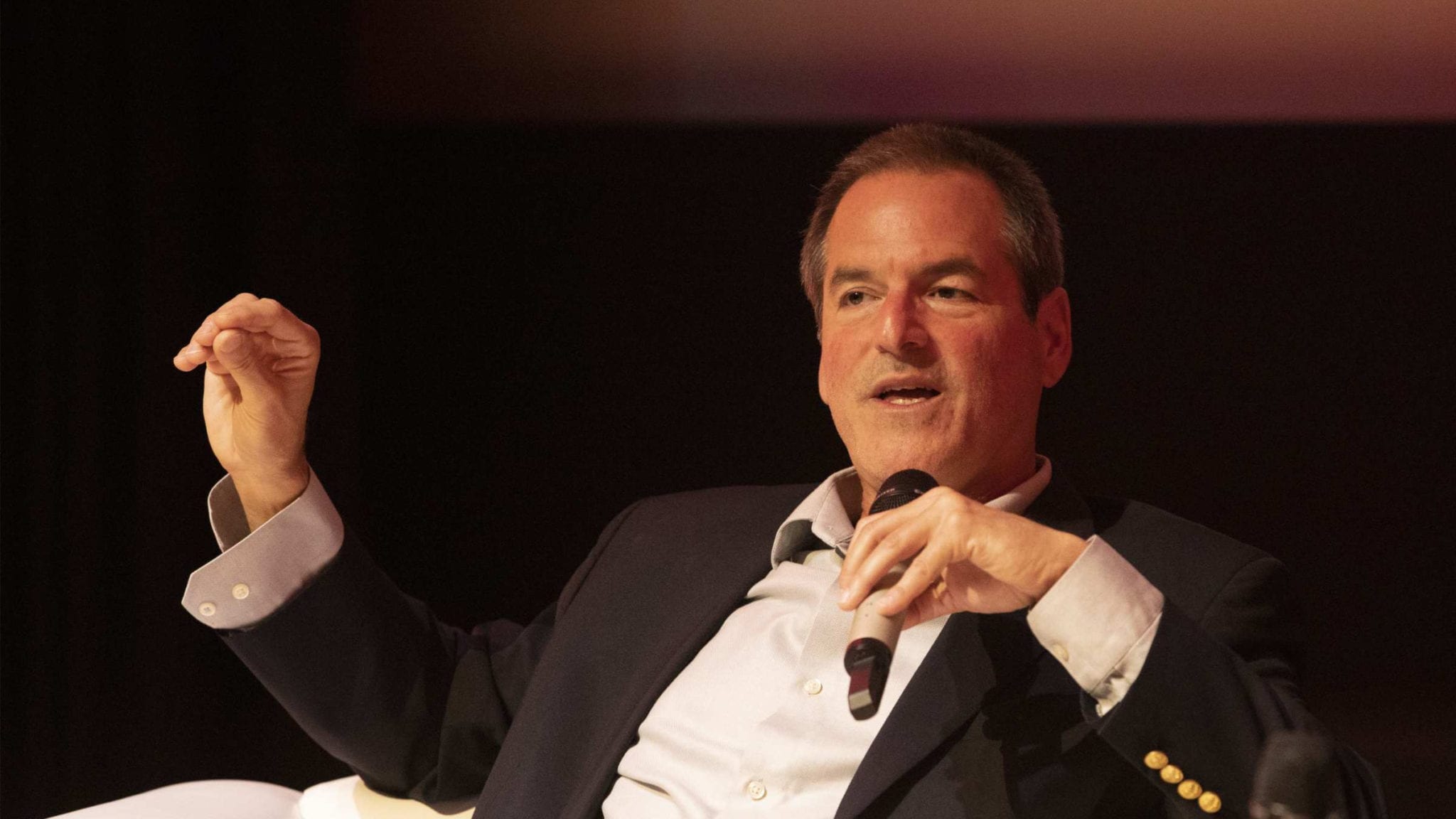 Hal Barron at Endpoints News' UKBIO 2019
FDA ap­proves GSK's BC­MA drug, mark­ing a rocky re­turn to can­cer for the British gi­ant
De­spite con­cerns on both safe­ty and ef­fi­ca­cy, the FDA ap­proved Glax­o­SmithK­line's mul­ti­ple myelo­ma drug be­lan­tam­ab mafodotin, de­cid­ing that for the sick­est pa­tients the ben­e­fits out­weighed the risk. It will be mar­ket­ed as Blenrep and sold for $23,900 per month.
The ap­proval is no­table both for the mul­ti­ple myelo­ma field and for GSK it­self. It's the first ap­proval for a drug that tar­gets BC­MA, a pro­tein over­ex­pressed on mul­ti­ple myelo­ma cells that re­searchers have been try­ing to tar­get for over a decade. A flur­ry of oth­er BC­MA drugs, hav­ing al­ready shown promise in ear­ly tri­als, are like­ly to fol­low in the next few years.
For GSK, it's the first can­cer drug the British gi­ant has de­vel­oped in-house since they trad­ed al­most the en­tire­ty of their on­col­o­gy pipeline to No­var­tis in ex­change for a port­fo­lio of vac­cines and in­fec­tious dis­ease drugs in 2014. And the com­pa­ny, un­der R&D chief Hal Bar­ron, wants it to be a sig­nal of things to come.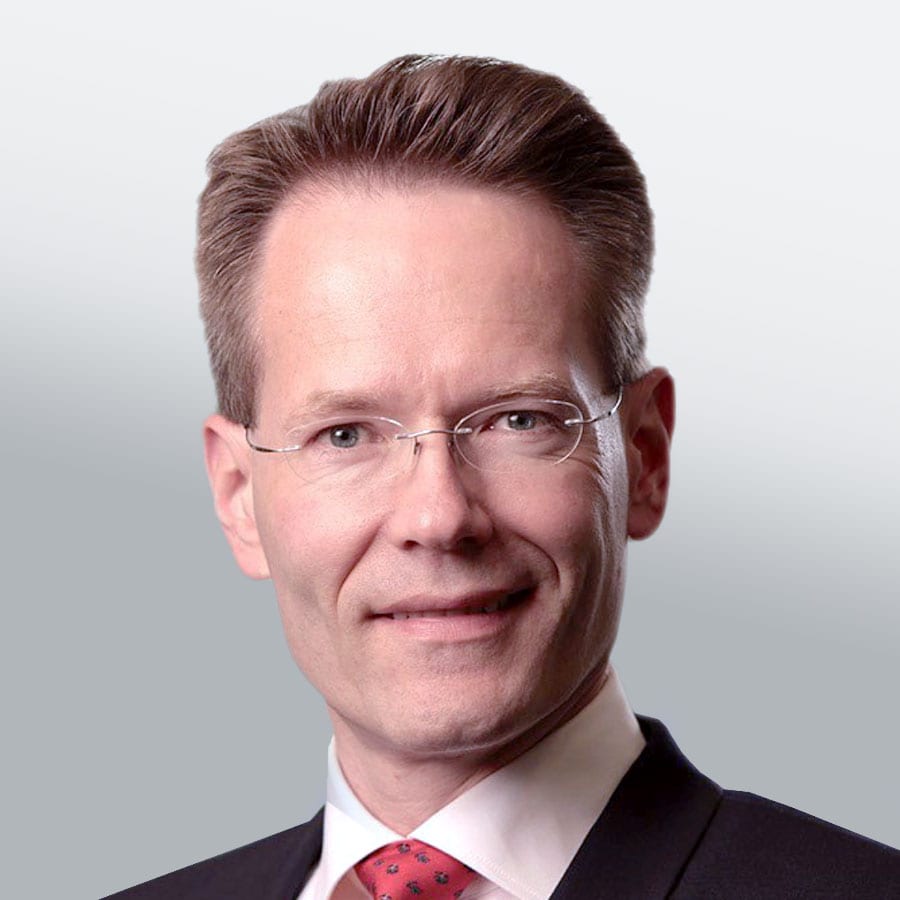 Ax­el Hoos
"GSK is back in on­col­o­gy," Ax­el Hoos, GSK's se­nior vice pres­i­dent of on­col­o­gy R&D, told End­points News.
Still, Blenrep's im­pact may be lim­it­ed, both from a med­ical and mar­ket per­spec­tive. Both are like­ly to be blunt­ed by the an­ti­body-drug con­ju­gate's tox­i­c­i­ties and the stronger re­sults oth­er late-stage an­ti-BC­MA drugs have shown in re­cent tri­als.
GSK has said pa­tients in its piv­otal tri­al lived longer than you would ex­pect pa­tients at that stage to live, but in its in­ter­nal re­view, the FDA called the com­pa­ny's sur­vival end­points "un­in­ter­pretable" be­cause there was no con­trol group. Still, the agency not­ed the 31% re­sponse rate in pa­tients who had failed nu­mer­ous drugs — in­clud­ing J&J's block­buster Darza­lex — and said the ther­a­py "may be ben­e­fi­cial."
The ques­tion was whether the ben­e­fit out­weighed the risk: The drug caused a form of cornea de­gen­er­a­tion called ker­atopa­thy, blur­ring some pa­tients' vi­sion and caus­ing "se­vere vi­sion loss" in oth­ers.
An­a­lysts tend­ed to think that for pa­tients on their last line of ther­a­py, the cal­cu­lus made sense, and sure enough, the FDA ad­vi­so­ry com­mit­tee vot­ed 12-0 to rec­om­mend ap­proval. But they ar­gued that ear­li­er-stage pa­tients would be less like­ly to ac­cept those risks and that oth­er ther­a­pies now in clin­i­cal de­vel­op­ment could out­shine it.
"Many of the fac­tors raised by re­view­ers, while they mit­i­gate the risk of a CRL from the FDA," Cowen's Steve Scala wrote af­ter the Ad­Com, "high­light the very is­sues that could make com­mer­cial launch of the drug some­thing of an up­hill bat­tle."
He pro­ject­ed $500 mil­lion in peak sales in 2025.
Those oth­er ther­a­pies in­clude the CAR-T ther­a­py joint­ly de­vel­oped by J&J and Leg­end Biotech and the "ide-cel" CAR-T ther­a­py de­vel­oped by blue­bird and Bris­tol My­ers Squibb. In ear­li­er-stage pa­tients, those showed re­sponse rates of 100% and 89%, re­spec­tive­ly. Re­gen­eron and Am­gen each have BC­MA bi-specifics, with the Re­gen­eron one al­ready show­ing ear­ly promise.
For now, GSK will have the field to them­selves, but in the long run they're bank­ing on the mar­ket ad­van­tage of be­ing first, the ease of sup­ply­ing and ad­min­is­ter­ing an an­ti­body as op­posed to a CAR-T ther­a­py, and the po­ten­tial to com­bine Blenrep with oth­er ther­a­pies. Hoos al­so point­ed to the drug's dura­bil­i­ty and he ar­gued that, al­though the safe­ty is­sues were re­al, doc­tors could man­age them with eye drops and oth­er mod­i­fi­ca­tions.
This "is the first tar­get­ing agent for BC­MA, which a lot of peo­ple have been wait­ing for," he said. "We think this can add a lot of val­ue."