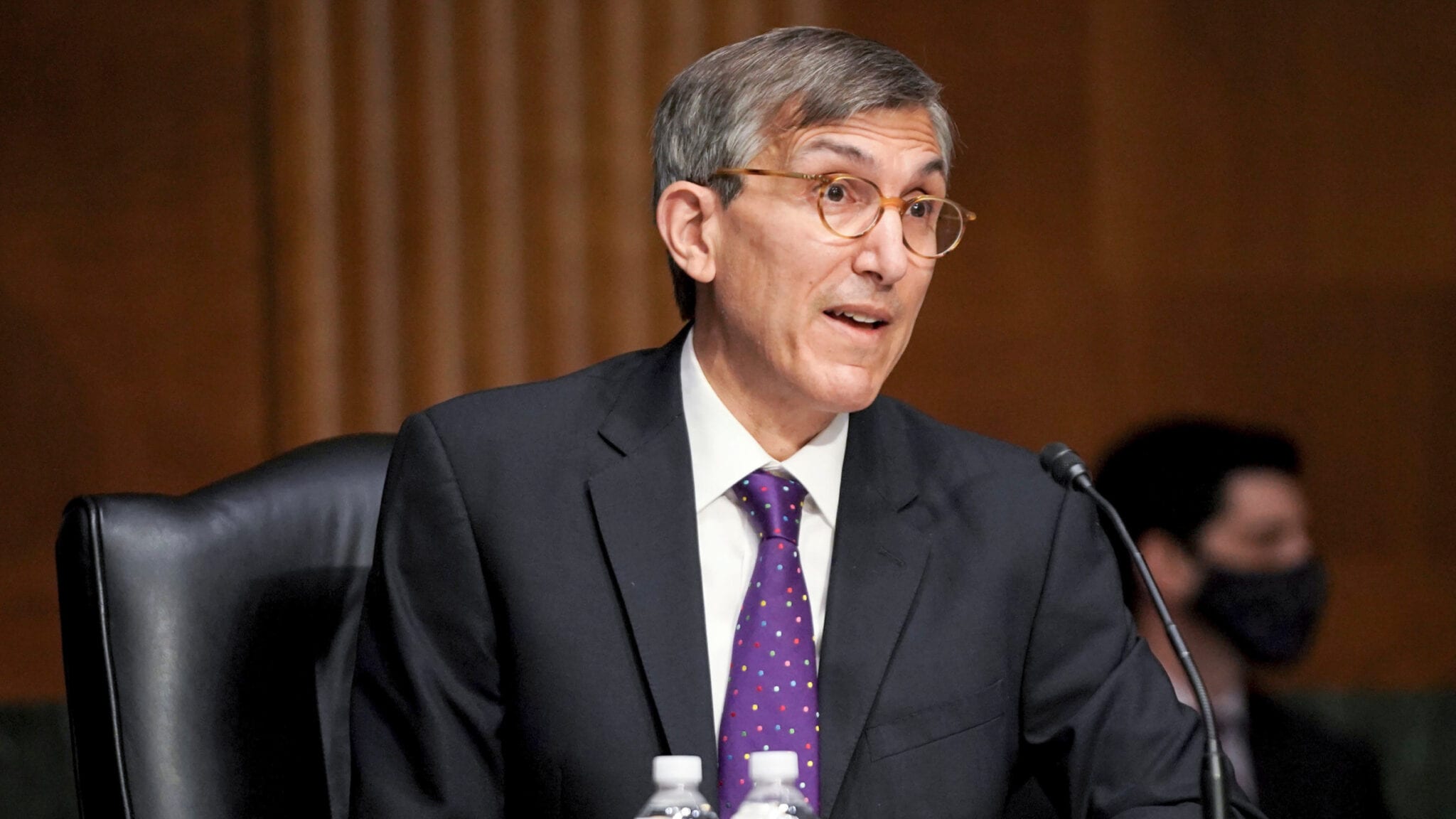 Peter Marks (Greg Nash/Pool via AP Images)
FDA cen­ter di­rec­tors on lessons from the EUA path­way: Flex­i­bil­i­ty serves us well
The flex­i­bil­i­ty of emer­gency use au­tho­riza­tions, and al­low­ing the FDA to ac­cept more un­cer­tain­ty dur­ing the pan­dem­ic so far, has ul­ti­mate­ly aid­ed its re­sponse to Covid-19, cen­ter di­rec­tors said Tues­day at a work­shop at the Na­tion­al Acad­e­mies of Sci­ences, En­gi­neer­ing and Med­i­cine.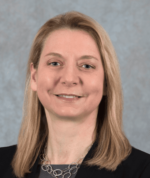 Pa­trizia Cavaz­zoni
Pa­trizia Cavaz­zoni, di­rec­tor of the FDA's Cen­ter for Drug Eval­u­a­tion and Re­search, point­ed to the agili­ty of the EUAs, and the abil­i­ty to quick­ly re­voke any EUAs, as well as the trans­paren­cy around those de­ci­sions as to what led to the evo­lu­tion of the types of ther­a­peu­tics that have been au­tho­rized (see chart be­low).
"Agili­ty is very im­por­tant, and the EUA al­lows us that," she said, stress­ing the abil­i­ty to re­voke EUAs very quick­ly and say­ing FDA wish­es it had that abil­i­ty, when the da­ta war­rant­ed, out­side of the pan­dem­ic.
"The big take­away for me, based on the past sev­er­al months, is the im­por­tance of col­lab­o­ra­tion across the US gov­ern­ment agen­cies and with in­ter­na­tion­al coun­ter­parts and the re­search com­mu­ni­ty," Cavaz­zoni said. "The oth­er im­por­tant take­away is hav­ing a reg­u­la­to­ry frame­work that al­lows us to be ag­ile and flex­i­ble."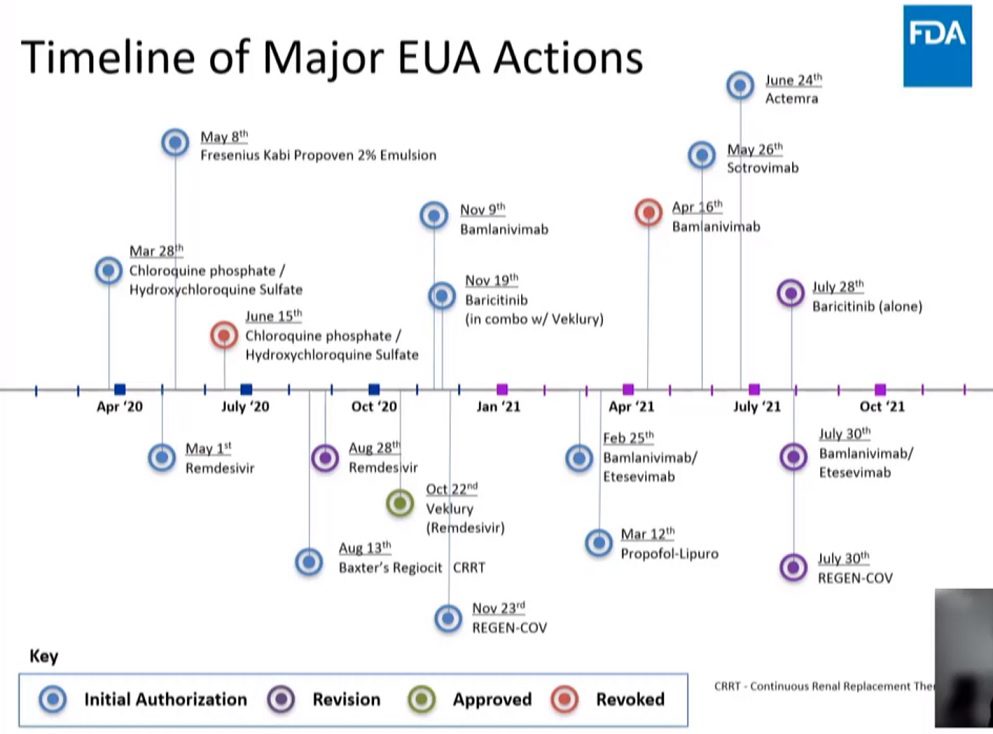 It's im­por­tant for the pub­lic to un­der­stand the ev­i­dence and da­ta gen­er­a­tion con­tin­ues even af­ter an EUA, Cavaz­zoni said, of­fer­ing the ex­am­ple of hy­drox­y­chloro­quine, which had its EUA re­voked:
What has been lost in this dis­cus­sion is that au­tho­riza­tion was in­cred­i­bly nar­row and the fact sheet specif­i­cal­ly said it should be lim­it­ed to pa­tients who could not be in clin­i­cal tri­als. Al­most im­me­di­ate­ly af­ter these tri­als read out, the EUA was re­voked. De­spite that, there was so much noise around this and it's part of our lessons learned on com­mu­ni­cat­ing facts.
With the au­tho­rized mon­o­clon­al an­ti­bod­ies for Covid-19, Cavaz­zoni not­ed that it was clear these could save lives but "what we saw was very slow up­take last fall and in­to the spring un­til this sum­mer where fi­nal­ly the mes­sage went through and now we have lim­it­ed sup­plies. We need to work to­geth­er more ef­fec­tive­ly to break through the noise."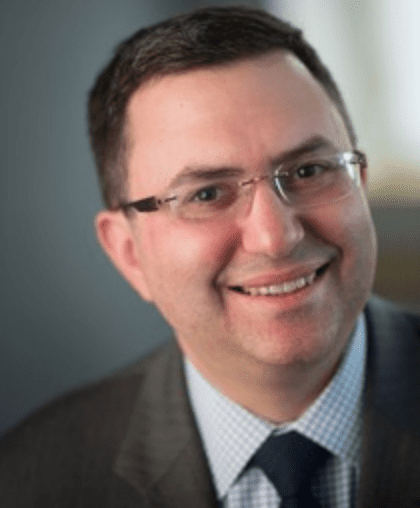 Josh Sharf­stein
Josh Sharf­stein, a Johns Hop­kins pro­fes­sor who was once con­sid­ered for the top FDA com­mis­sion­er po­si­tion, al­so ques­tioned the cen­ter di­rec­tors ear­li­er on Tues­day on how in­dus­try of­ten leads the con­ver­sa­tion around the da­ta on new Covid-re­lat­ed ther­a­peu­tics and vac­cines.
Cavaz­zoni said her cen­ter is "con­strained by laws and reg­u­la­tions on what we com­mu­ni­cate" and from its per­spec­tive, "we would wel­come broad­er au­thor­i­ties when it comes to com­mu­ni­ca­tion about the pro­grams, not on­ly on is­suance of EUAs and ed­u­ca­tion, as well as EUAs that end up be­ing de­clined. I think this is an area prime for fur­ther think­ing."
Pe­ter Marks, di­rec­tor of the FDA's Cen­ter for Bi­o­log­ics Eval­u­a­tion and Re­search, added that he's hes­i­tant to call for any ma­jor changes to the EUA path­way. "It's not that usu­al that I think of a par­tic­u­lar statu­to­ry au­thor­i­ty as in­cred­i­bly well craft­ed but our emer­gency use au­tho­riza­tion is craft­ed quite well to deal with a range of things that can come our way and it's up to us to en­sure it's used prop­er­ly, not to mess around with the statute."
"If we're think­ing about any­thing in this area, it's mi­nor re­dec­o­ra­tion, not ren­o­va­tion," he said. Ear­li­er in the pan­el dis­cus­sion Marks men­tioned the idea of po­ten­tial­ly com­bin­ing the ef­forts of the FDA's vac­cine ad­comm VRB­PAC and the CDC's sep­a­rate ad­comm ACIP. "The process ul­ti­mate­ly works in that sci­ence cor­rect­ed some of the er­rors that were made. Yes, it might have been nice if they weren't made in re­al time but I think the trans­paren­cy helps."
"The thing I won­der in the vac­cine realm if we could have bet­ter co­or­di­nat­ed things to es­sen­tial­ly col­lapse the VRB­PAC process with the Ad­vi­so­ry Com­mit­tee on Im­mu­niza­tion Prac­tices process," he said. "We need to look care­ful­ly at this, ACIP was de­vel­oped for rou­tine vac­cines and for that mat­ter, for coun­ter­mea­sures not for the mid­dle of an emer­gency."
And in a coun­try where there's al­ways been vac­cine hes­i­tan­cy, "that's not the best time to have any air space be­tween two ad­vi­so­ry com­mit­tees," Marks said. "I think we as a fed­er­al gov­ern­ment need to do a re­al­ly good job to make sure our mes­sag­ing is har­mo­nized."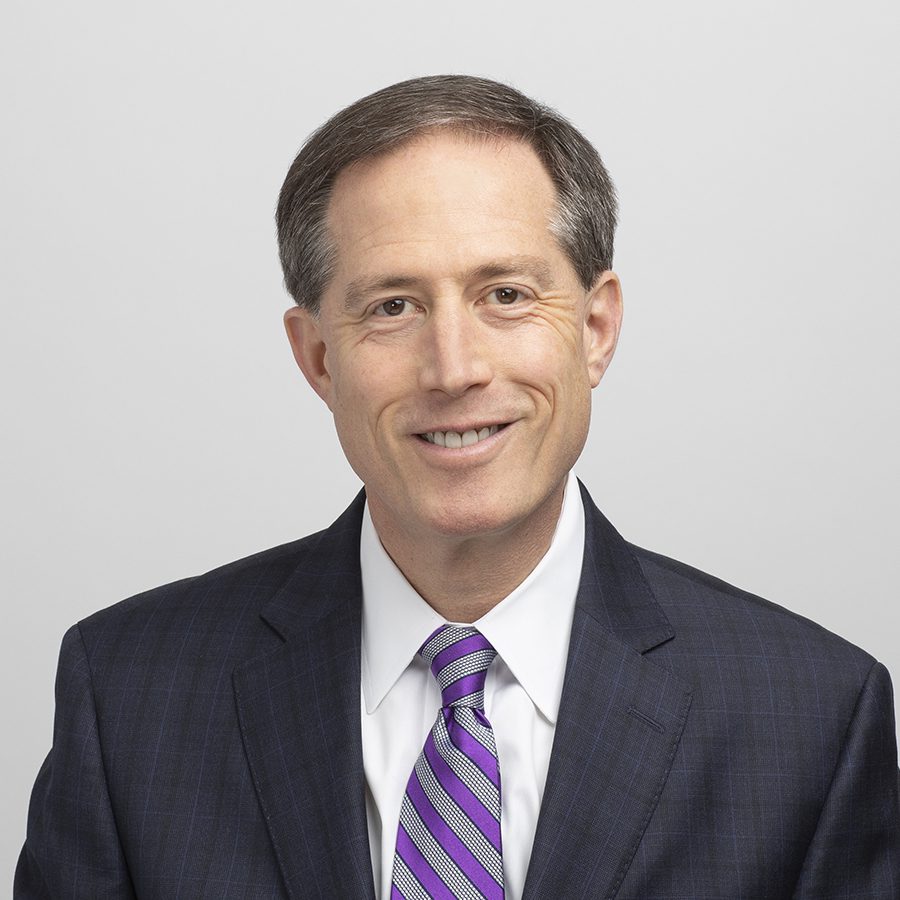 Jeff Shuren
The com­ments come as the FDA's and CDC's ad­comms and lead­ers re­cent­ly clashed over what groups of peo­ple should first re­ceive boost­er shots fol­low­ing the re­cent EUA. Two of the top vac­cine ex­perts work­ing un­der Marks re­cent­ly an­nounced their re­tire­ments were due at least in part to con­cerns with the way the boost­er EUA process played out.
On the med­ical de­vice side, CDRH head Jeff Shuren not­ed that the EUA au­thor­i­ties have been in­cred­i­bly help­ful giv­en the vol­ume of prod­ucts com­ing in through the door. "With­out a na­tion­al test­ing strat­e­gy, we're do­ing all com­ers, rather than hav­ing a tar­get­ed ap­proach," he said. He al­so not­ed the EUA path­way was in­valu­able in speed­ing new tests and di­ag­nos­tics, adding, "I re­al­ly wish we had that flex­i­bil­i­ty in peace time."