Daniel O'Day speaks during a meeting with President Donald Trump in the Oval Office of the White House (AP Images)
FDA cheers on Gilead­'s remde­sivir with a snap emer­gency OK, giv­ing bio­phar­ma a shot at re­demp­tion
The FDA didn't leave much time to as­sess the pos­i­tive na­ture of the first cut of da­ta from a con­trolled study of remde­sivir in se­vere­ly af­flict­ed coro­n­avirus cas­es. On Fri­day the agency stamped their ap­proval on Gilead's drug, which NI­AID di­rec­tor An­tho­ny Fau­ci has al­ready de­ter­mined should be­come the new stan­dard of care in treat­ing hos­pi­tal­ized pa­tients fight­ing off Covid-19.
Then on Sun­day, Gilead CEO Dan O'Day took to "Face the Na­tion" to promise that the first 1.5 mil­lion dos­es of this drug — enough to treat any­where from 100,000 to 200,000 pa­tients — would be rushed, free of charge, to US cities where it is need­ed the most.
"(W)e in­tend to get that to pa­tients in the ear­ly part of this next week, be­gin­ning to work with the gov­ern­ment, which will de­ter­mine which cities are most vul­ner­a­ble and- and where the pa­tients are that need this med­i­cine."
While Wall Street an­a­lysts have been dis­ap­point­ed by O'Day's lack of clar­i­ty on what it plans to charge for this drug, the com­pa­ny finds it­self in a unique po­si­tion to re­frame Amer­i­cans' at­ti­tude to­ward drug­mak­ers. Be­fore the pan­dem­ic, phar­ma ex­ecs were held in low­er es­teem than law­mak­ers, rest­ing at the bot­tom of the totem pole in terms of pop­u­lar­i­ty. Now the com­pa­ny that shocked pay­ers in­to ac­tion on high hep C drug prices is in the dri­ver's seat on Covid-19. If they pass muster on their price now, Gilead and the Roche vet who now helms the com­pa­ny will set the pace for the en­tire in­dus­try and go a long way for a pub­lic reap­praisal of the in­dus­try.
Any mis­han­dling of this, how­ev­er, could be a dis­as­ter.
Gilead has raised geopo­lit­i­cal con­cerns by hand­ing the ini­tial drug sup­ply over to the US gov­ern­ment. The whole world is scram­bling for ther­a­peu­tic in­ter­ven­tions, and giv­ing every­thing to Amer­i­cans won't sit well abroad.
Af­ter re­cal­i­brat­ing the pri­ma­ry end­point, re­searchers de­ter­mined that the drug cut the av­er­age time to re­cov­ery to 11 days in the drug arm, com­pared to 15 in the con­trol group. The drug arm mor­tal­i­ty rate hit 8%, beat­ing out the con­trol group at 11%, but failed to come in at a sta­tis­ti­cal­ly sig­nif­i­cant im­prove­ment on the first cut of the da­ta.
The ap­proval comes just 2 months af­ter the out­break tru­ly be­gan to rat­tle the US, and 3 months af­ter the Wuhan out­break trig­gered a pan­dem­ic that has killed peo­ple and shat­tered economies around the globe, sick­en­ing mil­lions. The FDA's ac­tion fol­lows an emer­gency use au­tho­riza­tion for hy­drox­y­chloro­quine and chloro­quine, malar­ia meds that have al­so raised safe­ty alarms on their side ef­fects.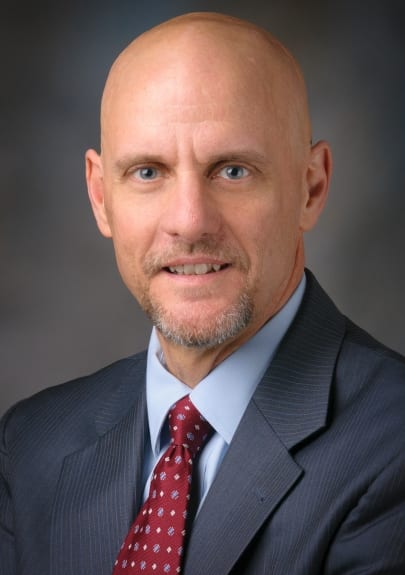 Stephen Hahn
As FDA com­mis­sion­er Stephen Hahn ob­served, the time it took to ramp up the tri­al and gain emer­gency au­tho­riza­tion stretched over 90 days — vir­tu­al­ly light speed in drug R&D and reg­u­la­to­ry terms. The FDA has made it clear that reg­u­la­tors will move first and ask com­plex ques­tions lat­er. And in this case, there's still much left to learn about remde­sivir, in­clud­ing the best dose and its im­pact on dif­fer­ent pa­tient groups.
An­oth­er mys­tery is how Gilead plans to make mon­ey on the drug — and how much. An­a­lysts grilled CEO O'Day on that score on Thurs­day evening, dur­ing their Q1 call, but to no avail. All that has yet to play out, as Gilead of­fers the first 1.5 mil­lion dos­es for free.
O'Day's em­pha­sis on re­spon­si­bil­i­ty first and prof­its sec­ond, though, has some dis­count­ing any up­side for the com­pa­ny.
Evan Seiger­man at Cred­it Su­isse was one of the first an­a­lysts to make a com­ment, not­ing:
We do not ex­pect RDV to be a sig­nif­i­cant com. biz for GILD & do not mod­el any sales.
Gilead's stock, which has surged dra­mat­i­cal­ly from the start of the year, was down close to 5% by the clos­ing bell on Fri­day.
For a look at all End­points News coro­n­avirus sto­ries, check out our spe­cial news chan­nel.