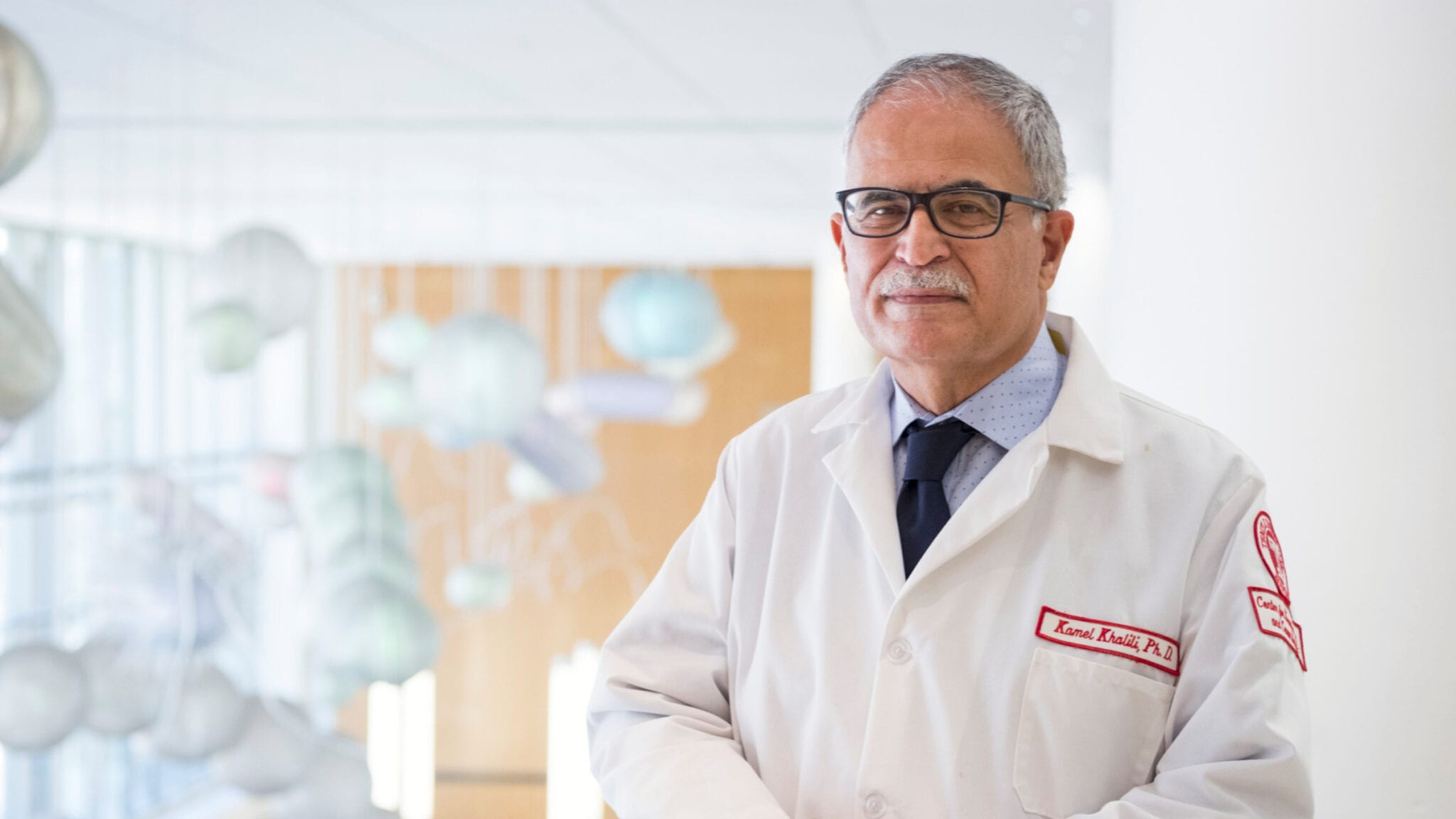 Kamel Khalili, Excision BioTherapeutics
FDA clears first-of-its-kind tri­al to see if CRISPR gene edit­ing can cure HIV
The FDA has cleared a com­pa­ny try­ing to use CRISPR gene-edit­ing to cure HIV to be­gin clin­i­cal tri­als.
Lisa Danzig
The study, run by the start­up Ex­ci­sion Bio­Ther­a­peu­tics, will like­ly be­gin ear­ly next year, CMO Lisa Danzig said, af­ter fi­nal de­tails are hashed out. It will in­volve three groups of three healthy HIV pa­tients, with each group giv­en a se­quen­tial­ly high­er dose as the com­pa­ny tests the safe­ty of the new ther­a­py.
The ther­a­py us­es CRISPR, a tool of­ten com­pared to mol­e­c­u­lar scis­sors, to snip out HIV that has coiled in­to the DNA in a pa­tient's cells. The virus' abil­i­ty to snake in­to DNA is one of the fea­tures that has made it so im­per­vi­ous to cu­ra­tive ef­forts, de­spite four decades of re­search, and Ex­ci­sion's tri­al will mark one of the first ef­forts to di­rect­ly re­move the la­tent virus from DNA.
Ex­ci­sion will de­liv­er CRISPR pack­aged in AAV9, a non-path­o­gen­ic virus com­mon­ly used in gene ther­a­py. At a time when high-dose AAV is com­ing un­der scruti­ny, the com­pa­ny will stick to rel­a­tive­ly low dos­es it found worked well in an­i­mal stud­ies.
The tri­al will ini­tial­ly on­ly test safe­ty and how well the ther­a­py is ex­cis­ing the virus, but even­tu­al­ly, Ex­ci­sion hopes to test it as a cure by tak­ing pa­tients off of the stan­dard pills used to con­trol the virus and see­ing if the in­fec­tion re­turns. Danzig, how­ev­er, de­clined to say when they might take that step.
The tri­al builds off ear­ly re­search from Kamel Khalili, a Tem­ple Uni­ver­si­ty pro­fes­sor who first test­ed the con­cept in cells back in 2014. He was con­fi­dent but cau­tious about their prospects in hu­man tri­als, point­ing to an­i­mal da­ta show­ing CRISPR at­tacked cells across the body.
"This tells us the strat­e­gy has the ca­pac­i­ty to ex­cise the vi­ral DNA," Khalili said. "The ques­tion is whether or not this reach­es the point of com­plete­ly elim­i­nat­ing the virus."
Ex­perts are large­ly skep­ti­cal that it can, not­ing how well HIV can hide, ly­ing dor­mant in cells across the body for years. But they agreed that it could one day be a promis­ing part of a cu­ra­tive com­bi­na­tion.
Ex­ci­sion and Tem­ple re­searchers are al­so work­ing on those com­bi­na­tions, ex­per­i­ment­ing with new ap­proach­es to com­bine CRISPR with ther­a­pies that boost the im­mune sys­tem's abil­i­ty to clear out in­fect­ed cells.
"This clin­i­cal tri­al is a huge step but it's one step of many steps," Tri­cia Bur­do, a pro­fes­sor at Tem­ple and ex­pert on mon­key stud­ies who led parts of the pre­clin­i­cal re­search. "What is the next step to com­bine these with oth­er tech­nolo­gies?"