FDA clears short­er treat­ment reg­i­men for Ab­b­Vie's hep C treat­ment, Mavyret. Will pa­tients ben­e­fit?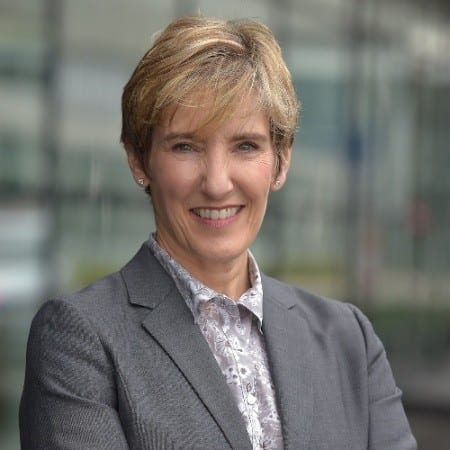 Janet Ham­mond
Ab­b­Vie $AB­BV has ob­tained FDA ap­proval to ad­min­is­ter its Mavyret he­pati­tis C pill as a two-month reg­i­men, ver­sus the 12-week course it was orig­i­nal­ly cleared for — a move that may help ex­pand op­tions for the mar­gin of cov­ered pa­tients who need a short­er reg­i­men.
"While over 100,000 pa­tients have been pre­scribed Mavyret for chron­ic HCV in the US, there are still a sig­nif­i­cant num­ber of pa­tients that need op­tions," Janet Ham­mond, Ab­b­Vie's vice pres­i­dent of gen­er­al med­i­cine and vi­rol­o­gy ther­a­peu­tic area, said in a state­ment.
Vin­cent Lo Re, a Uni­ver­si­ty of Penn­syl­va­nia School of Med­i­cine pro­fes­sor spe­cial­iz­ing in he­pati­tis, told End­points News that the raft of treat­ments ap­proved since 2014 have been quite ef­fec­tive in cur­ing the dis­ease in most pa­tients. Those who con­tin­ue to suf­fer do so for a va­ri­ety of rea­sons: al­co­holism, drug abuse, men­tal health prob­lems or a com­bi­na­tion of these, mak­ing it an up­hill task to com­plete the 12-week reg­i­men.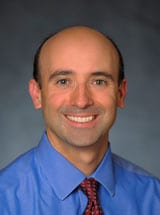 Vin­cent Lo Re Perel­man
This cat­e­go­ry of pa­tient, there­fore, could ben­e­fit from the short­er 8-week treat­ment pe­ri­od, he said.
"The re­al­i­ty is that we've treat­ed many pa­tients who have been wait­ing for he­pati­tis C ther­a­py," he said. "The pa­tients that are now of­ten pre­sent­ing for eval­u­a­tion and con­sid­er­a­tion for treat­ment of­ten have many oth­er co-mor­bidi­ties, so­cial chal­lenges that make even once-dai­ly ther­a­py dif­fi­cult to ad­here to."
Mavyret de­buted in Au­gust 2017 as the cheap­er al­ter­na­tive to Gilead's $GILD block­buster-yet-wal­let-bust­ing So­val­di, which came in at $84,000 for a three-month reg­i­men. Still, Ab­b­Vie's op­tion costs $13,200 per 4-weeks or $26,400 for 8-weeks and so on (at the time some forms of the virus were cured with­in that time­frame, oth­ers af­ter 12 or 16 weeks).
Many in­sur­ers were will­ing to pay the price of these treat­ments, as it saved mon­ey in the long run, but some plans such as Med­ic­aid were un­able to pro­vide it to their pa­tients due to fi­nan­cial con­straints. The dis­ease has now be­come a light­ning rod in the ever-heat­ing de­bate around in­no­va­tion and ac­cess — both an ex­am­ple of the kind of cu­ra­tive ther­a­pies the cur­rent R&D sys­tem can pro­duce and the high costs that tend to de­ny ac­cess to those most in need.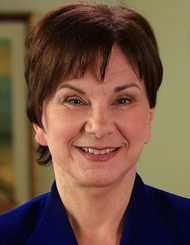 Janet Wood­cock FDA
"I would nev­er have thought, ever, in the '90s, that if some­body came up with a cure for he­pati­tis C, that peo­ple wouldn't be able to be treat­ed. That was in­con­ceiv­able," CDER chief Janet Wood­cock told the Break­throughs in Med­i­cine Con­fer­ence this month. "But fast-for­ward to now, and that's the re­al­i­ty we're see­ing."
But oth­ers have point­ed to the hep C cure as an ex­am­ple of the Amer­i­can sys­tem at work, with Gilead ac­tu­al­ly of­fer­ing the drug for less than they and in­de­pen­dent re­searchers said would max­i­mize their prof­it.
Fol­low­ing mod­els first in­tro­duced abroad, drug com­pa­nies have re­cent­ly turned to­ward in­no­v­a­tive meth­ods of mak­ing their prod­ucts avail­able while main­tain­ing prof­it mar­gins. Gilead and Ab­b­Vie have each signed "Net­flix" style agree­ments with Louisiana and Wash­ing­ton, re­spec­tive­ly, to de­liv­er es­sen­tial­ly un­lim­it­ed quan­ti­ties of the drug to prison and Med­ic­aid pa­tients for a flat rate from the state. These mod­els may not lead to low­er prices for the state gov­ern­ment but do pro­vide cost cer­tain­ty. Oth­er states may fol­low suit.
Ex­act sta­tis­tics are hard to come by and the field is chang­ing with each drug and pric­ing de­vel­op­ment, but a 2018 Open Fo­rum In­fec­tious Dis­ease study found 35% of 9,025 tracked pa­tients were pre­scribed an HCV cure but then de­nied cov­er­age. Those with pri­vate in­sur­ance were the most like­ly to be de­nied.
"Un­for­tu­nate­ly for many pa­tients," wrote an­oth­er group of re­searchers this year in the Amer­i­can Jour­nal of Med­i­cine, cit­ing the OFID study among oth­ers, "their state of res­i­dence is the de­ci­sive fac­tor for whether they will re­ceive life­sav­ing treat­ment."
So­cial im­age: Ab­b­Vie