FDA com­mis­sion­er Scott Got­tlieb just broke a pub­lic promise on pub­lish­ing CRLs — and yes, it mat­ters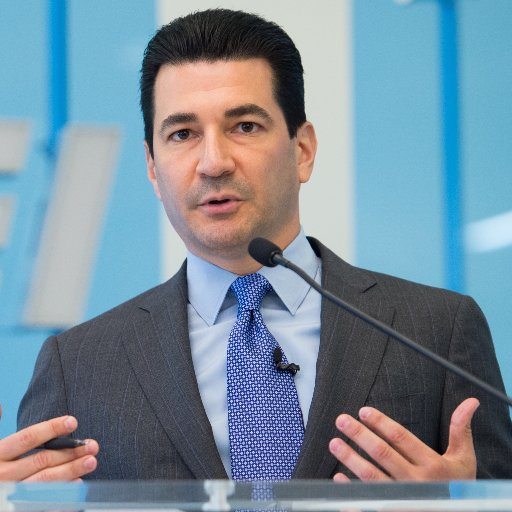 Scott Got­tlieb
In his tes­ti­mo­ny to the US Sen­ate dur­ing his con­fir­ma­tion hear­ings to lead the FDA, Scott Got­tlieb clear­ly enun­ci­at­ed his po­si­tion on pub­lish­ing the com­plete re­sponse let­ters the FDA sends to bio­phar­mas when reg­u­la­tors re­ject their new drug ap­pli­ca­tions.
Vow­ing to achieve greater trans­paren­cy, Got­tlieb promised to open up more. He wrote: "This in­cludes the com­plete re­sponse let­ters, af­ter prop­er redac­tion of com­mer­cial con­fi­den­tial in­for­ma­tion."
To­day, af­ter hint­ing at it in a few in­ter­views, Got­tlieb sub­stan­tial­ly re­neged on that promise. In­stead of pub­lish­ing redact­ed CRLs, the com­mis­sion­er now says that he may be will­ing to pub­lish pieces of some of the re­jec­tion no­tices — pro­vid­ed it serves what the agency deems is a need to pro­vide in­for­ma­tion rel­a­tive to pub­lic health con­cerns.
In an ad­dress this morn­ing iron­i­cal­ly ti­tled "Fos­ter­ing Trans­paren­cy to Im­prove Pub­lic Health," Got­tlieb now has this to say on CRLs:
Re­leas­ing all the CRLs would be ad­min­is­tra­tive­ly bur­den­some, giv­en the like­li­hood we would con­tin­ue to redact cer­tain pro­pri­etary in­for­ma­tion from these let­ters. And not all the let­ters have in­for­ma­tion that would di­rect­ly in­form clin­i­cal prac­tice. For ex­am­ple, many let­ters pri­mar­i­ly re­late to man­u­fac­tur­ing short­com­ings with new drug ap­pli­ca­tions that are even­tu­al­ly re­solved.

But some of the let­ters do con­tain in­for­ma­tion that could be di­rect­ly rel­e­vant to pa­tients. We're eval­u­at­ing whether there is a sub­set of the com­plete re­sponse let­ters where there are es­pe­cial­ly im­por­tant pub­lic health rea­sons to redact and re­lease these let­ters. For ex­am­ple, let­ters that have safe­ty-re­lat­ed find­ings or rec­om­men­da­tions that could help in­form pa­tients and providers about the pro­file of al­ready-mar­ket­ed prod­ucts. Re­leas­ing this in­for­ma­tion could en­hance pa­tient safe­ty, by re­duc­ing the num­ber of po­ten­tial­ly fu­tile tri­als, and spare pa­tients ex­po­sure to po­ten­tial risks with­out the prospect of a like­ly ben­e­fit. It can al­so help bet­ter in­form clin­i­cal prac­tice.
So the FDA, at a time when there are grow­ing con­cerns that po­lit­i­cal in­flu­ence could be shap­ing the agency's de­ci­sions, now wants to be left in charge of de­cid­ing what is an im­por­tant pub­lic health rea­son and what isn't.
And why did Got­tlieb re­treat now? What changed his mind?
Trans­paren­cy at the FDA is a pre­cious com­mod­i­ty, rarely found and of­ten bad­ly ne­glect­ed. Why don't we let the peo­ple de­cide for them­selves what is im­por­tant and what is not in a CRL? If it's a rou­tine mat­ter that can be eas­i­ly re­solved, then it should be a boon to the com­pa­ny in­volved to have that re­leased. If the com­pa­ny screwed up their da­ta, can't prove ef­fi­ca­cy or raise unan­swered safe­ty is­sues, re­gard­less of what­ev­er class of drugs — on or off the mar­ket — this could re­late to, the pub­lic has a right to know.
Aside from in­form­ing the pub­lic about this process, re­searchers at the NIH, in acad­e­mia and com­pa­nies work­ing in drug de­vel­op­ment all have their own need to see be­hind the veil.
Every­one has a clear right to what Got­tlieb promised to win Sen­ate sup­port — which on­ly re­peat­ed his ear­li­er state­ments sup­port­ing the pub­li­ca­tion of CRLs. It's all a pub­lic health is­sue, and com­pa­nies will be­have bet­ter if they know their own worst mis­steps will be a mat­ter of pub­lic record.
Too bur­den­some? Then pub­lish with­out a redac­tion. Prob­lem solved. Bur­den lift­ed. Or just try and match the greater trans­paren­cy achieved in Eu­rope, where no great hur­dles had to be over­come.
As of now, the FDA has re­versed it­self on three CRLs since Got­tlieb took the head of­fice at the FDA. We don't know for cer­tain what prompt­ed the CRLs, we don't know why the FDA changed its mind — though we do know that at least one of the com­pa­nies was will­ing to lob­by se­nior of­fi­cials at the agency with a case that it nev­er went pub­lic with.
That's the op­po­site of trans­paren­cy.
As of now, this is the first promise Got­tlieb has clear­ly bro­ken.