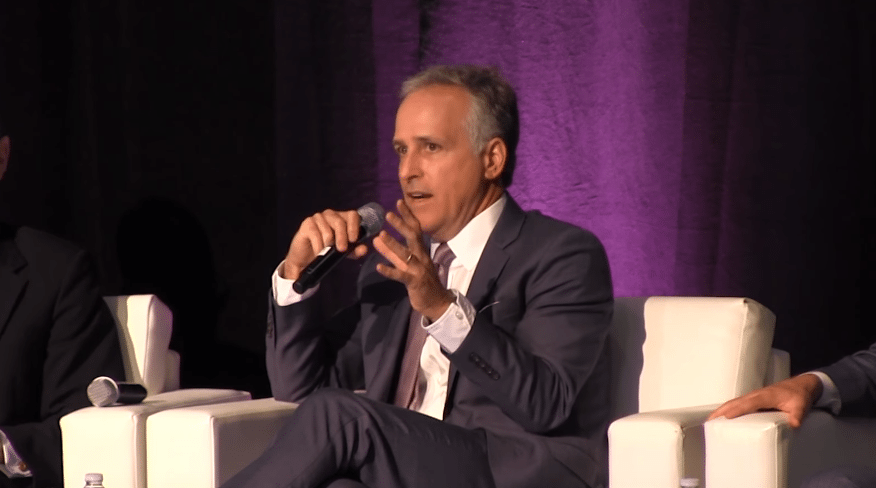 Alkermes $ALKS made a high-stakes gamble that the FDA would consider approving their big depression drug ALKS-5461 on the basis of a single positive Phase III study — and they lost. The biotech reported Monday morning that the agency had issued a refuse-to-file letter for the drug, seriously delaying any shot at an OK.
According to the company statement, the FDA is demanding more clinical trials to provide a full set of data as well as a "bioavailability study to generate additional bridging data between ALKS 5461 and the reference listed drug, buprenorphine."
Alkermes' shares immediately plunged more than 20% in pre-market trading, wiping out close to $2 billion in market cap.
Facing years of expensive new clinical trial work, Alkermes execs immediately served notice that they plan to appeal the decision.
"We strongly believe that the clinical development program, including data from more than 1,500 patients with MDD, provides substantial evidence of ALKS 5461's consistent antidepressant activity and a favorable benefit-risk profile," said CEO Richard Pops.
"To say we were surprised is an understatement," Pops said in a call with analysts Monday, noting all the data that were gathered together and their ongoing discussions with the FDA through the filing.
Analysts immediately started assessing the damage, which will be significant.
"This is critical and is clearly below expectations," noted Evercore ISI's Umer Raffat. "It was my base case that the ongoing add'l Ph 3 would suffice … but that doesn't appear to be the case."
Asked if Alkermes was prepared to go ahead with a new Phase III program, Pops demurred.
"I think the smart thing to do is to wait to see the whites of the FDA's eyes in a Type A meeting," he said.
Their drug hit back-to-back Phase III failures early in 2017, sending the company's stock into a tailspin. But a redesigned third Phase III hit with positive data, encouraging Pops to believe that he could make a case for the drug by combining all of the data. Developers typically set up a trio of pivotal trials in depression, hoping that two out of three can escape being taken down by a high placebo response.
Pops started to rebuild the argument for this drug before the initial Phase III dustup had quieted down. The company cited a trend toward statistical significance and noted that a post hoc analysis ascertained that the entire 2mg/2mg dose group in one study — FORWARD-4 — achieved the critical endpoint on the Montgomery–Åsberg Depression Rating Scale (MADRS-6) scores. Researchers went back to the drawing board, adding new patients and rejigging its statistical analysis plan for FORWARD-5.
FORWARD-3 simply failed, says Alkermes, due to a high placebo response, a common feature in depression. Unlike Forward-4 and Forward-5, though, Forward-3 did not use what's called a sequential parallel comparison design, or SPCD. In an SPCD study, the first round of placebo patients who don't respond to the drug are re-randomized between the drug arm and the sugar pill, in order to quell the high placebo responses that have scuttled numerous other trials for depression.
What are Alkermes' chances of changing the FDA's decision? Not good. Top officials are well established, offering repeated signals that they're willing to be flexible on the data when needed. If this drug failed to get past Janet Woodcock as well as FDA commissioner Scott Gottlieb, after the FDA reversed three other rejections early in Gottlieb's tenure at the agency, it's unlikely circumstances will change now.
The RTF notice is a particularly harsh blow for Pops, who's been insisting to investors that the company would get this past regulators and onto the market. Failing to even get past the initial review and have the application spurned at the door will not sit well with company backers.
---
Alkermes CEO Richard Pops at an Endpoints News event, January 2017 Endpoints News
---
The best place to read
Endpoints News

? In your inbox.

Comprehensive daily news report for those who discover, develop, and market drugs. Join 47,700+ biopharma pros who read Endpoints News by email every day.

Free Subscription
---
---
---