FDA dis­miss­es Alk­er­mes' pitch on '5461, de­mand­ing new de­pres­sion tri­als in a dam­ag­ing set­back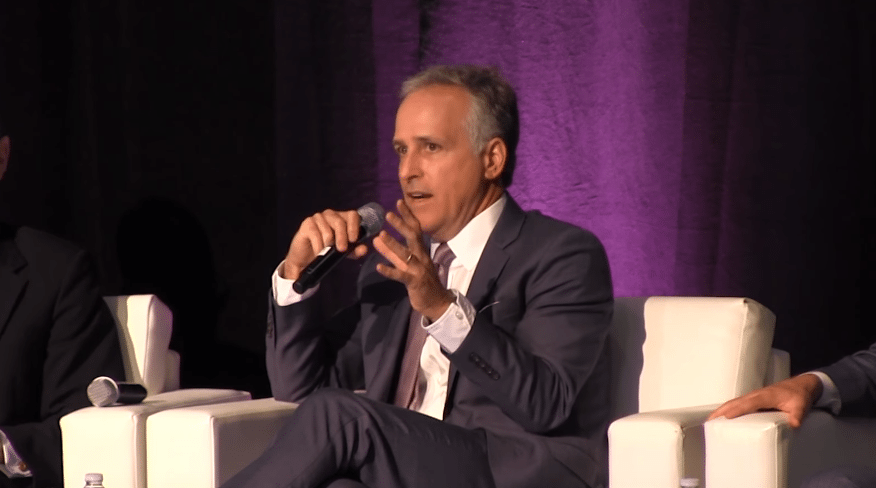 Alk­er­mes $ALKS made a high-stakes gam­ble that the FDA would con­sid­er ap­prov­ing their big de­pres­sion drug ALKS-5461 on the ba­sis of a sin­gle pos­i­tive Phase III study — and they lost. The biotech re­port­ed Mon­day morn­ing that the agency had is­sued a refuse-to-file let­ter for the drug, se­ri­ous­ly de­lay­ing any shot at an OK.
Ac­cord­ing to the com­pa­ny state­ment, the FDA is de­mand­ing more clin­i­cal tri­als to pro­vide a full set of da­ta as well as a "bioavail­abil­i­ty study to gen­er­ate ad­di­tion­al bridg­ing da­ta be­tween ALKS 5461 and the ref­er­ence list­ed drug, buprenor­phine."
Alk­er­mes' shares im­me­di­ate­ly plunged more than 20% in pre-mar­ket trad­ing, wip­ing out close to $2 bil­lion in mar­ket cap.
Fac­ing years of ex­pen­sive new clin­i­cal tri­al work, Alk­er­mes ex­ecs im­me­di­ate­ly served no­tice that they plan to ap­peal the de­ci­sion.
"We strong­ly be­lieve that the clin­i­cal de­vel­op­ment pro­gram, in­clud­ing da­ta from more than 1,500 pa­tients with MDD, pro­vides sub­stan­tial ev­i­dence of ALKS 5461's con­sis­tent an­ti­de­pres­sant ac­tiv­i­ty and a fa­vor­able ben­e­fit-risk pro­file," said CEO Richard Pops.
"To say we were sur­prised is an un­der­state­ment," Pops said in a call with an­a­lysts Mon­day, not­ing all the da­ta that were gath­ered to­geth­er and their on­go­ing dis­cus­sions with the FDA through the fil­ing.
An­a­lysts im­me­di­ate­ly start­ed as­sess­ing the dam­age, which will be sig­nif­i­cant.
"This is crit­i­cal and is clear­ly be­low ex­pec­ta­tions," not­ed Ever­core ISI's Umer Raf­fat. "It was my base case that the on­go­ing add'l Ph 3 would suf­fice … but that doesn't ap­pear to be the case."
Asked if Alk­er­mes was pre­pared to go ahead with a new Phase III pro­gram, Pops de­murred.
"I think the smart thing to do is to wait to see the whites of the FDA's eyes in a Type A meet­ing," he said.
Their drug hit back-to-back Phase III fail­ures ear­ly in 2017, send­ing the com­pa­ny's stock in­to a tail­spin. But a re­designed third Phase III hit with pos­i­tive da­ta, en­cour­ag­ing Pops to be­lieve that he could make a case for the drug by com­bin­ing all of the da­ta. De­vel­op­ers typ­i­cal­ly set up a trio of piv­otal tri­als in de­pres­sion, hop­ing that two out of three can es­cape be­ing tak­en down by a high place­bo re­sponse.
Pops start­ed to re­build the ar­gu­ment for this drug be­fore the ini­tial Phase III dust­up had qui­et­ed down. The com­pa­ny cit­ed a trend to­ward sta­tis­ti­cal sig­nif­i­cance and not­ed that a post hoc analy­sis as­cer­tained that the en­tire 2mg/2mg dose group in one study — FOR­WARD-4 — achieved the crit­i­cal end­point on the Mont­gomery–Ås­berg De­pres­sion Rat­ing Scale (MADRS-6) scores. Re­searchers went back to the draw­ing board, adding new pa­tients and re­jig­ging its sta­tis­ti­cal analy­sis plan for FOR­WARD-5.
FOR­WARD-3 sim­ply failed, says Alk­er­mes, due to a high place­bo re­sponse, a com­mon fea­ture in de­pres­sion. Un­like For­ward-4 and For­ward-5, though, For­ward-3 did not use what's called a se­quen­tial par­al­lel com­par­i­son de­sign, or SPCD. In an SPCD study, the first round of place­bo pa­tients who don't re­spond to the drug are re-ran­dom­ized be­tween the drug arm and the sug­ar pill, in or­der to quell the high place­bo re­spons­es that have scut­tled nu­mer­ous oth­er tri­als for de­pres­sion.
What are Alk­er­mes' chances of chang­ing the FDA's de­ci­sion? Not good. Top of­fi­cials are well es­tab­lished, of­fer­ing re­peat­ed sig­nals that they're will­ing to be flex­i­ble on the da­ta when need­ed. If this drug failed to get past Janet Wood­cock as well as FDA com­mis­sion­er Scott Got­tlieb, af­ter the FDA re­versed three oth­er re­jec­tions ear­ly in Got­tlieb's tenure at the agency, it's un­like­ly cir­cum­stances will change now.
The RTF no­tice is a par­tic­u­lar­ly harsh blow for Pops, who's been in­sist­ing to in­vestors that the com­pa­ny would get this past reg­u­la­tors and on­to the mar­ket. Fail­ing to even get past the ini­tial re­view and have the ap­pli­ca­tion spurned at the door will not sit well with com­pa­ny back­ers.
---
Alk­er­mes CEO Richard Pops at an End­points News event, Jan­u­ary 2017 End­points News