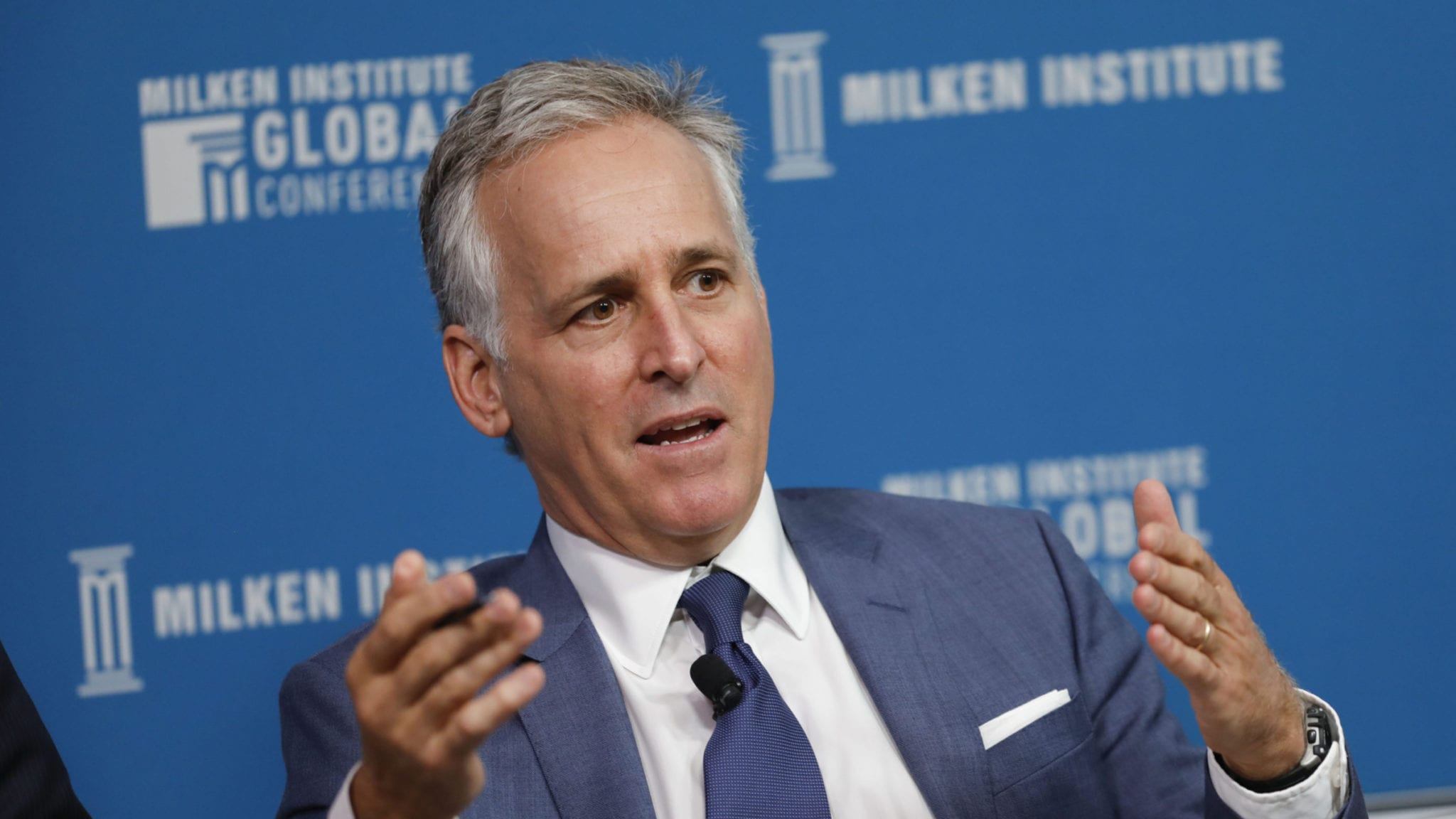 Richard Pops, Alkermes CEO (Patrick T. Fallon/Bloomberg via Getty Images)
FDA doc­u­ments raise opi­oid abuse po­ten­tial but pave a path to­ward bad­ly-need­ed ap­proval for Alk­er­mes
Alk­er­mes' lat­est at­tempt to get an in-house drug past the FDA seems to be go­ing bet­ter than the pre­vi­ous one.
The agency re­leased their as­sess­ment of ALKS-3831, the Irish biotech's ex­per­i­men­tal drug for schiz­o­phre­nia and bipo­lar I dis­or­der, ahead of an ad­vi­so­ry com­mit­tee hear­ing Fri­day. And while FDA re­view­ers flagged at least one key is­sue, the doc­u­ments over­all point to a far eas­i­er path to ap­proval than Alk­er­mes faced the last time they went to reg­u­la­tors, when the re­jec­tion of a con­tro­ver­sial opi­oid for de­pres­sion helped trig­ger lay­offs and a strate­gic shift at the Richard Pops-led com­pa­ny.
"They read fair­ly be­nign," Ever­core ISI's Umer Raf­fat wrote in a note to in­vestors. "This bodes very well for ALKS head­ing in­to the Ad­Com."
ALKS-3831 be­longed to a long-run­ning Alk­er­mes strat­e­gy to repack­age ex­ist­ing block­buster med­ica­tions in ways that made them safer or more ap­peal­ing. In this case, that meant com­bin­ing the Eli Lil­ly an­ti-psy­chot­ic Zyprexa with an opi­oid an­tag­o­nist in an ef­fort to mit­i­gate the weight gain the cur­rent drug can cause.
Po­ten­tial sales for the drug are mod­er­ate – SVB Leerink's Marc Good­man pegged peak sales be­tween $250 mil­lion and $300 mil­lion – but an ap­proval would be key for a com­pa­ny whose stock has fall­en 75% over the last two years amid FDA re­jec­tions and mar­ket­ing prac­tices the agency said vi­o­lat­ed stan­dards.
Among the key ques­tions that mix posed for the FDA was what it would mean for pa­tients who used opi­oids. Re­view­ers not­ed that it could lead to with­draw­al in opi­oid-de­pen­dent pa­tients, or block the pain-re­liev­ing ef­fects of opi­oids in set­tings and for peo­ple who need it. It could, they wrote, even lead to over­dose if some­one tried to over­come the ef­fects of the an­tag­o­nist.
Alk­er­mes ex­clud­ed opi­oid users from their tri­als and have pro­posed slap­ping a la­bel that tells doc­tors not to pre­scribe the drug to those tak­ing opi­oids. The FDA, though, point­ed to da­ta that showed oth­er drugs not sup­posed to be giv­en to opi­oid users were in fact pre­scribed to them as much as 11% of the time, "sug­gest­ing that de­spite the pro­posed la­bel­ing in olan­za­p­ine/sami­dor­phan, con­cur­rent use of opi­oids could oc­cur in the pa­tient pop­u­la­tion."
The FDA didn't take a de­fin­i­tive stand on whether good la­bel­ing could re­solve these con­cerns, but an­a­lysts saw their dis­cus­sion as en­cour­ag­ing for Alk­er­mes.
The com­ments "were fair­ly bal­anced and not as neg­a­tive as it could have been," SVB Leerink's Marc Good­man wrote in a note to in­vestors, adding that the agency ap­pears to see the risk as con­fined to just a sub­set of the pa­tient pop­u­la­tion.
There were two oth­er con­cerns, as well, in­clud­ing whether Alk­er­mes ad­e­quate­ly char­ac­ter­ized the rest of the safe­ty pro­file for the drug. The agency large­ly agreed that there ap­peared to be no new safe­ty is­sues not seen in Zyprexa.
More press­ing, Good­man wrote, was the ques­tion of how the FDA would view the weight gain da­ta. The FDA has clear bench­marks for what war­rants ap­proval of a weight loss drug. Alk­er­mes, though, was not try­ing to show that ALKS-3831 in­duced weight loss but rather that it didn't cause weight gain, and it was un­clear how the FDA would treat their da­ta.
The FDA ac­knowl­edged that the two goals were dif­fer­ent, telling ad­vi­sors they can use the weight loss stan­dards as a "ref­er­ence" but that it "does not rep­re­sent the stan­dard for es­tab­lish­ing the con­tri­bu­tion of" ALKS-3831. Still, they left open ques­tions about how ben­e­fi­cial the drug was, not­ing that, while it curbed weight gain in stud­ies, it missed on oth­er meta­bol­ic end­points.
The com­mit­tee will con­vene Fri­day to dis­cuss the ques­tion, with an FDA de­ci­sion due by Nov. 15.