FDA em­braces the first US ap­pli­ca­tion for a gene ther­a­py, of­fer­ing an ac­cel­er­at­ed test case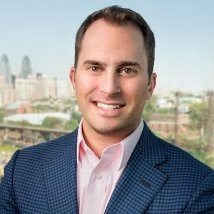 CEO Jeff Mar­raz­zo
Spark Ther­a­peu­tics $ONCE is get­ting a short cut at the FDA for its lead gene ther­a­py pro­gram, win­ning a pri­or­i­ty re­view and a Jan­u­ary 12, 2018 dead­line for what may well be­come the first gene ther­a­py ap­proved in the US.
Spark is shoot­ing for an FDA OK of Lux­tur­na, bet­ter known in the trade as voreti­gene nepar­vovec, a gene ther­a­py for RPE65-me­di­at­ed in­her­it­ed reti­nal dis­ease.
If the ap­proval does come through, Spark will be in the lead in es­tab­lish­ing a re­im­burse­ment mod­el for a gene ther­a­py in a mar­ket dom­i­nat­ed by mul­ti­ple pay­ers. UniQure tried and failed in Eu­rope with Gly­bera and now GSK is fol­low­ing up mak­ing slow progress with Strimvelis.
But how will US pay­ers re­act to a once-and-done ther­a­py that could eas­i­ly cost 7 fig­ures? Spark CEO Jeff Mar­raz­zo has been think­ing on that for sev­er­al years now, won­der­ing how best to struc­ture pay­ments for a rare dis­ease like this. De­vel­op­ers of all stripes have been of­fer­ing con­ces­sions like mon­ey-back guar­an­tees to win over pay­ers for pricey new drugs. But since Gilead's de­but of its hep C cures, pay­ers have be­come ex­pert at es­tab­lish­ing new rules lim­it­ing ac­cess.
That's what Spark wants to avoid.
First, though, Spark has to win the FDA's OK, which will like­ly come with care­ful scruti­ny of the da­ta as well as the de­vel­op­ing sci­ence of gene ther­a­pies.
"FDA ac­cep­tance for fil­ing of our BLA for Lux­tur­na is an im­por­tant de­vel­op­ment for peo­ple liv­ing with RPE65-me­di­at­ed IRD, a sig­nif­i­cant mile­stone for the gene ther­a­py field, and a strong tes­ta­ment to the ded­i­ca­tion of our col­lab­o­ra­tors and em­ploy­ees," said Mar­raz­zo in a state­ment. "As we work close­ly with FDA in the months ahead, we will re­main stead­fast in our com­mit­ment to bring this im­por­tant in­ves­ti­ga­tion­al ther­a­py to peo­ple liv­ing with RPE65-me­di­at­ed IRD who cur­rent­ly have no phar­ma­co­log­ic treat­ment op­tions."